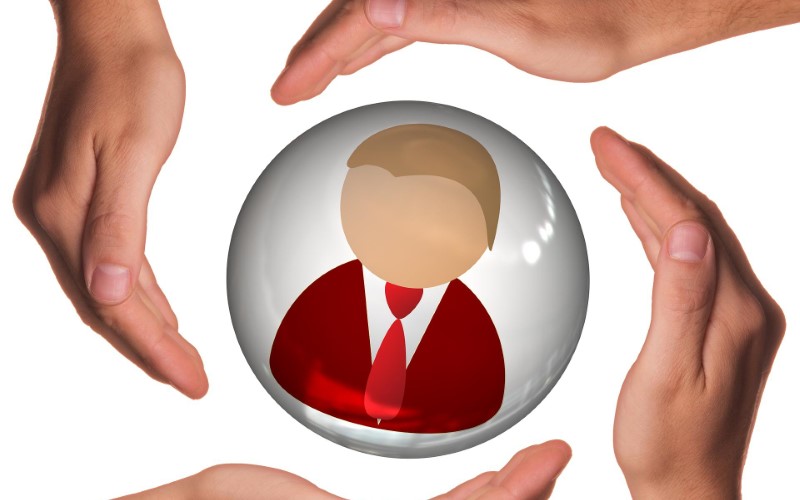 Many developers choose to focus on expanding their user base by investing huge sums in attracting them. But that is only one part of the story: getting back and retaining users is just as important.
The choice of a particular user retention option should be tied to the selected monetization model and the functions of the application itself. For a better effect, it is possible to combine different methods. Among the most effective techniques, an expert mobile app development company distinguishes several.
1. In-app messaging
The user receives the message while being inside the app. This method allows you to interact with the mobile app. Messages can perform several functions: navigation, informing about new features and offering to try them, and so on. In fact, there are many options for in-app messages. The main function of messages is to call for interaction with the application. For example, go to another section, take advantage of new features, go to another level, and so on.
2. Push notifications
Push notifications can be a valuable retention tool, even if they simply remind users of the app's existence. You can also write about the current promotions, the arrival of new products, and new features. The content can be anything you want. Special services are used to send push notifications. For Android, this is Google Cloud Messenger, for iOS – Apple Push Notifications Service. There are also third-party services that help you configure sending push notifications, such as AppMetrica.
Important detail: notifications must be personalized. For example, you identify users who have reached a particular stage of the sales funnel and send them a message with a suitable offer for them.
Use push notifications carefully, as they can easily become an irritant to the user and an incentive to remove the app. Also, make sure that clicking on a push notification leads to the appropriate section. For example: if a notification prompts you to check a new feature, clicking on it should open that section, not the home page.
3. Gamification
The concept of gamification came from the video game industry. Game developers have always known that players can be motivated by the idea of progress, high scores, and competition. Either against themselves or against others. Other digital products have also successfully implemented such mechanisms.
Classic gamification tactics include:
setting goals and then engaging users to meet those goals;
demonstrating progress in achieving them, tracking and reporting on milestones;
congratulating the user on personal records, achievements, or any other form of progress.
reminding users when a deadline ends or when a goal may be missed. Push notifications are a great channel in this case. Do not forget to congratulate users and encourage them, for example, with discounts for achieving goals.
Gamification is especially important in such categories as sports, nutrition, and training. The game element encourages users to return to the app. And the more often they do this, the more likely they are to show features and increase loyalty. The result is a higher chance of making a sale.
4. User support
First and foremost, optimize the mobile app adoption process. First impressions are crucial. You need to demonstrate what the app can do for the user. Make sure that the navigation of the mobile app doesn't take more than two or three steps. Also, make it easy to log in and create an account and don't overwhelm users with information from the start.
Follow-up support is one of the main tools to increase loyalty. It shows interest in each user. It's important to be interested in the user's opinion (Rate our app), help solve a problem (chatbots), provide all the necessary information (maps with offline points, etc.)
The most popular method of user support is chatbots inside the app. They allow not only to communicate and solve questions but also to inform about special offers. Interaction is very effective in the chat format if the answers are given quickly and help solve the problem quickly. To integrate this service, develop regulations, ensure technical implementation, not delay the answers.
5. Daily Offerings
The emphasis here is on unique and personalized discounts and product selections that may be of interest. You need to convince customers to use them today, because this offer may not be available tomorrow. This approach encourages users to log in to the app every day to check out new interesting offers. This way you increase the activity of your users. The most common daily offers are made by retail stores.
6. Personalizing
Another way to increase mobile app retention is to customize the app. Personalization can help make your mobile app stand out from the competition and keep users interested. It also helps increase loyalty. The more you know about your users, the easier it is to personalize their experience. You can create customized offers using both static and dynamic factors.
Static personalization uses information that doesn't change. For example, it might be the user's name on a notification. Dynamic personalization focuses more on behavioral factors. The simplest example is a customer's purchase history. However, pay attention only to the data your user has allowed you to collect.
Personalization is a time-consuming process involving marketers, programmers, and analysts. You will be working with a huge amount of data. Based on it, you need to create portraits of your target audience and highlight the unique features of each individual user. But, the better you do, the more likely the user will make a purchase.
7. Loyalty Programs
Invite your users to join loyalty or referral programs by emphasizing what they can get. This could be bonus points, virtual currency, in-app bonuses, or exclusive access to premium content or features. By offering discounts, points for extra savings, cashback, and more, you can encourage your customers to return to your app. Referral programs are one of the most effective ways to encourage customers to continue using your services or products. The referral reward policy helps to solve two tasks at once: to attract new customers and to retain existing ones.
8. No technical problems
There is a direct correlation between application performance and retention. Constant technical problems will annoy users. The slower the app, the less likely your audience is to continue using it. That's why make sure you've improved all aspects of performance first, and the app doesn't freeze, crash, or work correctly on all devices.
Read: Why Should You Invest in App Maintenance?
9. Fresh content
Content should always be up to date. The moment users get used to the content in your app, they will lose interest. The term "content" in this case refers to all the information available to the user through the app. This includes text, visual and audio elements.
How to measure the effectiveness of user retention
Among the main methods of evaluation are the cohort and retention analysis.
Most of the analytics is related to the customer lifecycle. Cohort analysis is a basic user segmentation that will help you solve three problems at once:
Calculate RR (Retention Rate) and effectively retain users.
Predict LTV (Lifetime Value) and work to improve it.
Determine a strategy for optimizing advertising campaigns.
Cohort analysis also allows you to evaluate the success of retargeting, evaluate the profitability of the media sources used, and understand how often and for how long users make purchases and how much they bring in profit.
Retention analysis shows the percentage of users who return to the app. It also helps to understand which app features are most in-demand, how updates have affected user return, and how long users "live" in the app.
In conclusion
Most apps lose 80% of the users they attract by the third month. This is why before launching any app, you need to prepare not only a strategy for attracting new users but also a strategy for retaining and interacting with your audience. The perfect mix of tools can only be found through trial and error. So finding the right retention methods for a mobile app is an ongoing process.