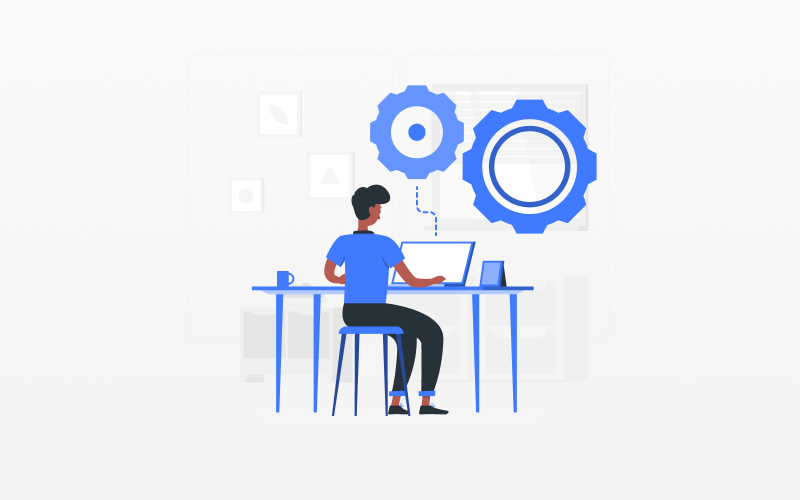 Every business contains various workflows you can automate. By doing that, you can make your employees more productive and efficient. No longer do they need to be stuck in a repetitive and time-consuming task.
For instance, answering every customers' similar queries may consume all, if not most, of your employees' time. Instead of wasting their time with such, you can automate this by having a frequently asked questions (FAQs) page that your customers can visit. That way, they can check on them any time even without the presence of your employees. In addition, here are other ways to automate your workflows:
1. Pick The Most Suitable Automation Tool
Nowadays, organizations have been leaping to transfer workflows in the cloud. This step gives companies the benefit of increased productivity and better flexibility. However, it's essential to pick the right automation tool for your company because not all software is made the same way. Some might work better for your organizational workflow than others, so it's best to take your time when choosing an automation tool your company needs.
You can start by knowing the features you need, then list down at least three to five providers with the features you're looking for. For instance, if you're in the electrical industry, you'd want a software for electricians because their features cater to your niche.
From there, you can analyze each tool and see the pros and cons of using each of them. You might also want to try the software before you commit. Luckily, there are service providers that offer a free trial which can help you gauge the product and see if it's suitable for your company.
It's also worth noting that workflow automation software should be user-friendly and easy to integrate. That way, you and your employees won't have a hard time incorporating it for your business. Your automation software should be helping you streamline workflows, so being tech-savvy shouldn't be a usage requirement.
2. Automate Sales
You can also use automation software in your sales department. It helps streamline leads, organize tasks waiting to be accomplished, and provide a simplified operating procedure that encourages progress along the way. Here's a more elaborate way for such automation:
Establish A Structure For Sales Funnel
There's a process in which potential buyers eventually convert into paying customers. Automate this so that tracking the progress becomes more manageable. With this, your sales reps can have a clear visual pathway to keep them consistent and ensure everyone knows the process of closing a deal.
Prioritizing Better Leads
Not all leads are the same. Some have higher chances of conversion, and some don't. With automation software, you can categorize leads depending on your established metrics. This helps you know which requires more of your time and attention. Thus, you can prevent mixing in leads that have different needs.
3. Digitize Report Generation And Approval Process
An organization that still uses manual processes tends to take more unnecessary steps in accomplishing a specific task. Conversely, companies with streamlined workflows can finish the same task in half the time.
One example of such is generating reports. Now and then, department managers have to draft reports and manually submit them to executives for approval. This process consumes many hours with repetitive reminders, multiple drafts, and constant follow-ups with the senior management.
But when you digitize your business, department managers can keep the data needed for report generation in the software database. This will reduce the several hours required to gather information alone. Moreover, the managers can now draft reports easier without starting from nothing.
And once submitted, department managers can also set an automatic notification so the respective executive is notified when the report is done.
4. Automate Your HR Department
Another time-consuming workflow is in the HR department. One example is onboarding new hires which can take a hefty amount of time. Fortunately, you can automate a lot of the menial tasks in the onboarding process with automation software. This prevents wasting a lot of valuable time and makes sure all data imported into the database is accurate.
When hiring, your HR personnel will no longer go through hundreds of resumes to find the best talent. With automation, the most suitable candidate gets picked, which happens in just a matter of minutes. As a result, you can easily filter new hires to interview while your HR personnel finishes on more important matters.
Conclusion
There are many ways to automate different workflows, and the ones mentioned above are just some of them. With the help of various software, your business can flourish since operations become more efficient. And you can achieve this if you know how to do it; consider the ways above so you can start seeing changes in your workflows.
Cover image courtesy: Work illustrations by Storyset