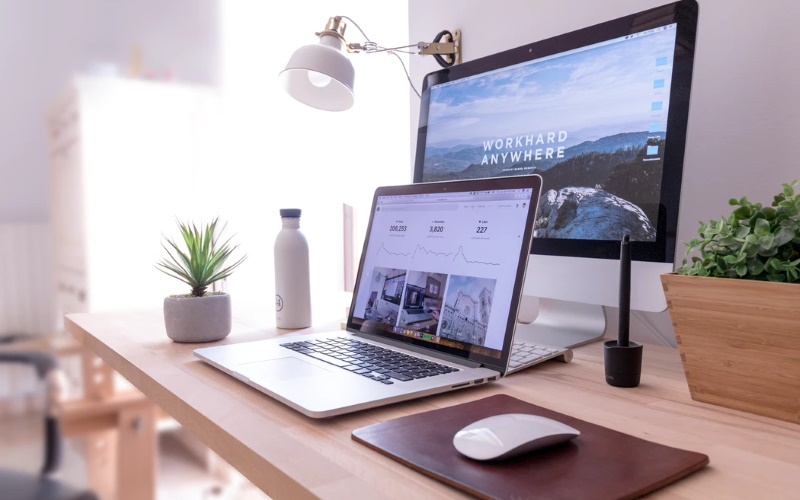 All the website traffic in the world means diddly squat if you can't convert your site visitors as leads and customers. Whether you generate thousands or millions of monthly traffic – you'll get zero value out of them. You can't pay the bills with website traffic, after all.
You need clients who will express interest in your services, book an appointment, take out their wallets, and transfer money from their bank account to yours.
That's why you need to put a premium on the performance of your website's conversion mechanisms.
With a high-converting website, you could have a handful of website visitors daily and still be in a very good place. You won't need bazillions in traffic (though, it'd be nice); you just need a solid amount of high-intent, qualified traffic, since these people will spend their money on your services.
To help you get better conversion rates, we'll share three WordPress plugins you can install to your website.
1. vcita
Because you offer a service and not a physical product, be more critical of designing and creating your website's booking widget. It needs to have the right functionalities and a professional look to improve your customer experience.
With a carefully-crafted booking widget, you increase your chances of turning casual website visitors into leads and, ultimately, your clients.
This is where vcita comes in.
Since vcita is a full-featured business management tool, its WordPress plugins are packed with functionalities to boost your website's conversion rates. You can use them to integrate vcita with your website's front end, but you can also access many functionalities of your vcita dashboard straight from your WordPress admin panel.
Here are some key capabilities of vcita's WordPress plugin.

Configure your booking interface settings. Without typing in a single line of code, vcita lets you set up your services (what you offer at what price) and your availability (when your clients can schedule a meeting with you). The process is so simple; it'll only take you a couple of minutes to set up your services.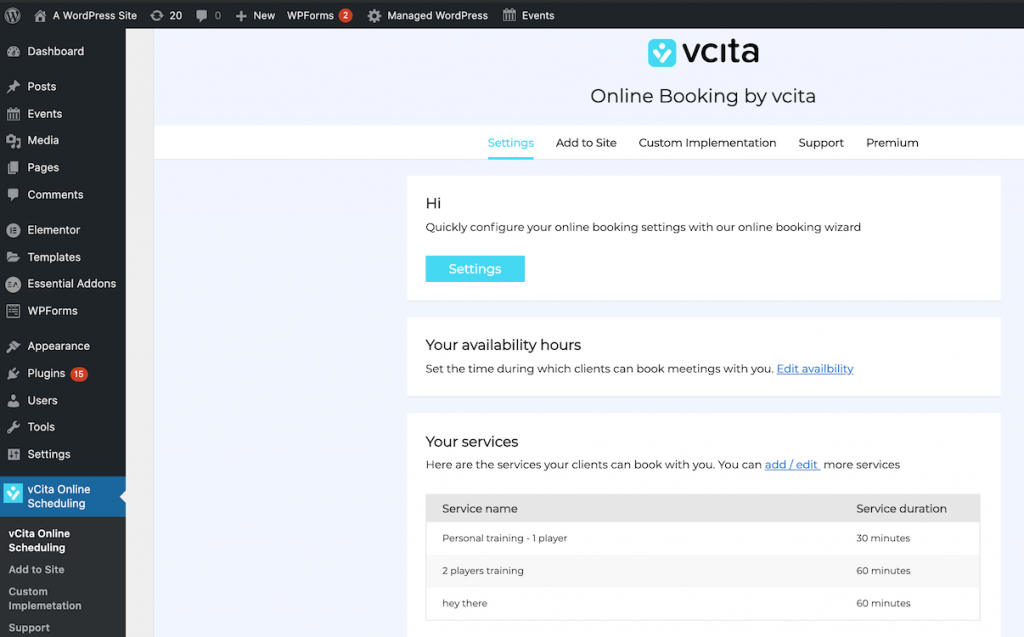 Sync your vcita calendar via Gmail/Outlook. To streamline your client appointments, vcita lets you sync its calendar with your Gmail or Outlook accounts. This ensures your appointments on vcita's calendar won't overlap with your other schedules. What's more, it'll spare you from the hassle of migrating your schedules from one calendar to another. The best part is, syncing your calendars is very easy to set up.

Design your widget. vcita lets you customize your widgets. It allows you to choose a color scheme to match your brand identity, delay when the popup appears, and it enables you to change your header, etc.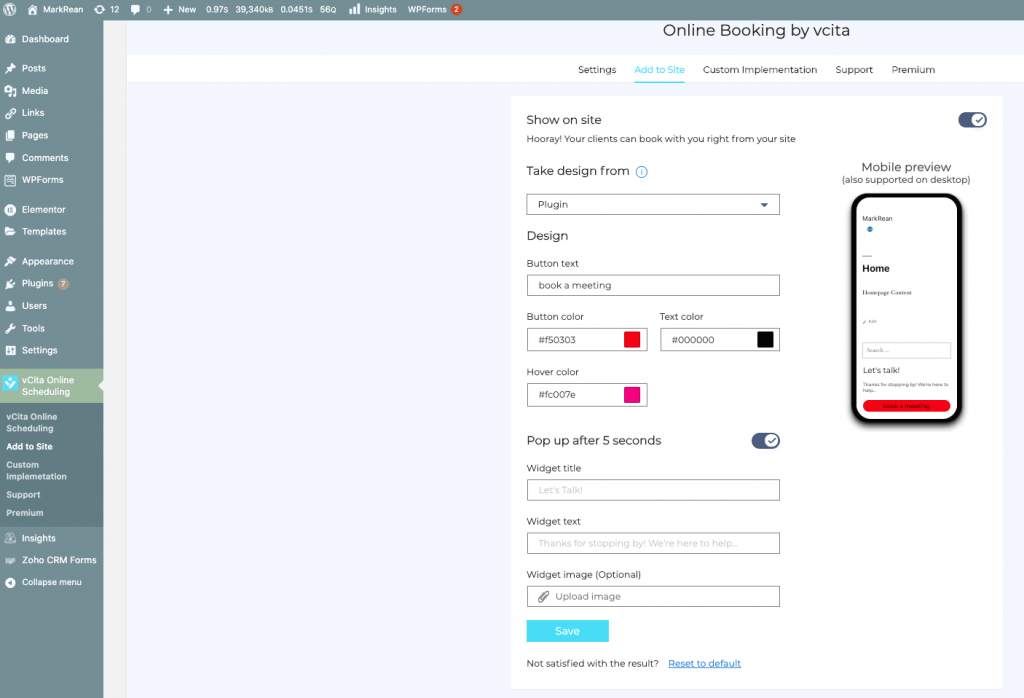 With a plugin like vcita, your website users can book appointments with you easily and quickly.
2. Yoast
Did you know that your search engine optimization (SEO) initiatives have a significant impact on your website's conversion rates?

If your website ranks for the wrong set of keywords, you'll get low-quality traffic, high bounce rates, and, you guessed it right, terrible conversion rates.
Here's the deal: among the many traffic generating channels you can pursue, the search engines by far sit at the top. It's your key to get loads of traffic without having to keep on spending money like you would if you used paid ads.

However, despite saying that, the quality of traffic you get from the search engines depends on how well you optimize your web pages. If you optimized your pages for keywords with a strong buying intent, then you'll get traffic from the search engines that are eager to spend their money on your services.
If you rank for the wrong keywords, whether intentionally or unintentionally, you get the wrong kind of traffic — the likes of which click away without buying anything.
The Yoast WordPress plugin helps you with your site's SEO. It helps you find high-performing keywords, does readability checks and offers interlinking suggestions, among other things – all of which are crucial to your site's SEO.
It even gives you an analysis of how optimized each page is for the keywords of your choosing.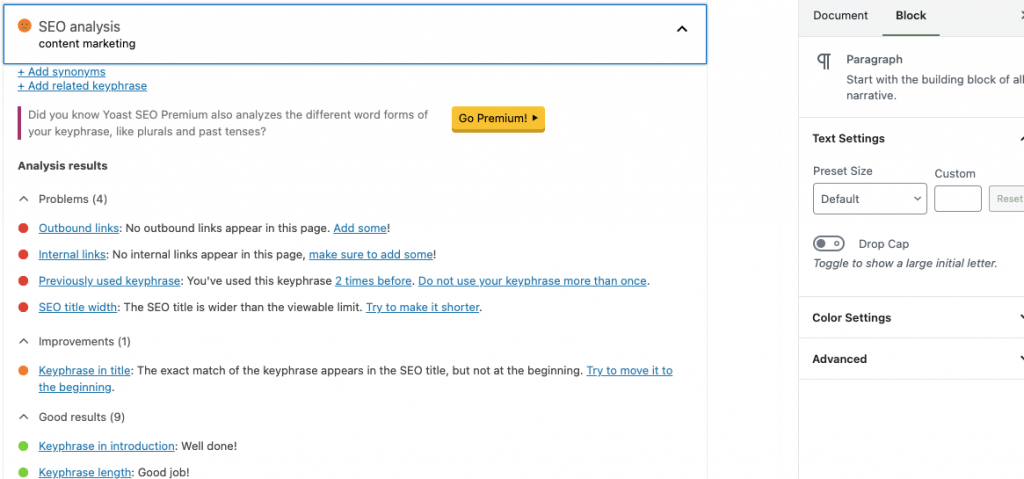 Yoast also offers suggestions on how to improve your content from a readability perspective.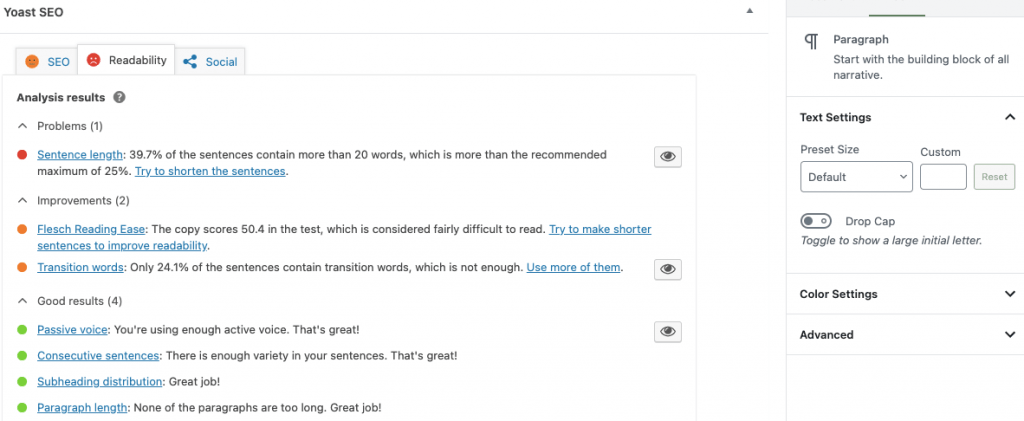 With the help of Yoast, not only will you be able to rank on the search engine results pages (SERPs) for the right keywords, but you also improve the readability of your website content, both of which improve your conversion rates.
3. WP-Rocket
Slow-loading pages can wreck your conversion rates.
In fact, according to Google, 53% of mobile users bounce if it takes more than three seconds for a site to load. That's how damaging having a slow-loading site can be for your business.

Can you imagine how many potential contracts you'd lose if over 50% of your website traffic clicked away because your page didn't load fast enough? Considering how competitive the business landscape has become and generating traffic isn't exactly a walk in the park, you stand to lose big time if your pages load slow.
To address this issue, install WP-Rocket.
The plugin has a lot of features in its arsenal to help improve your website load speed. Before we dive into that, it's worth pointing out that the plugin is user-friendly and intuitive.

Here's a quick look at WP-Rocket's interface.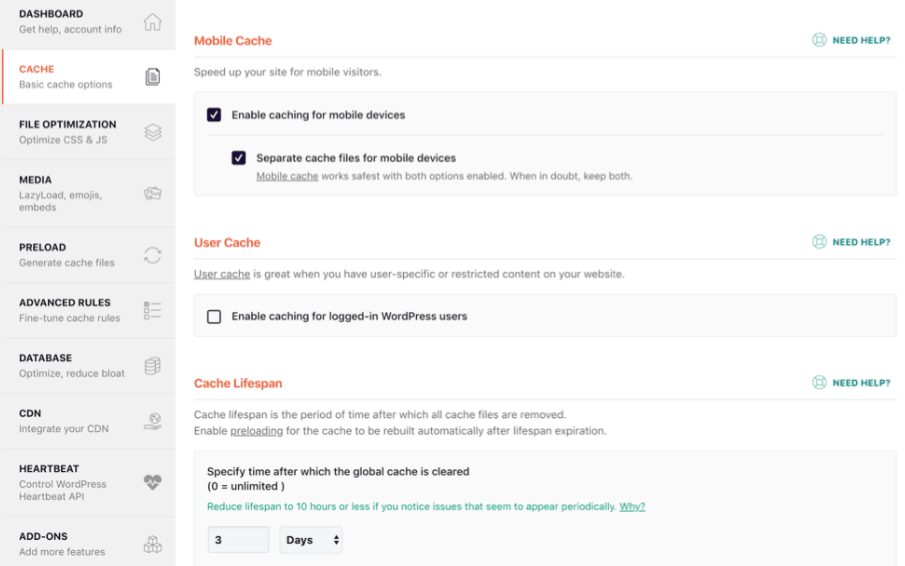 Below are some of WP-Rocket's features:
Page caching. When you install WP-Rocket, page caching is activated immediately. Caching is important because it speeds up your website without sacrificing anything in the process.
Minification. The plugin reduces the weight of your JavaScript, HTML, and CSS files. The "lighter" your files are, the quicker your pages load.
GZIP compression. To save bandwidth and optimize the browser's rendering, WP-Rocket facilitates the browser's work.
Browser caching. Through browser caching, your static content is stored in the browser. Your static content doesn't need to load again when your users visit another page on your site.
What's next?
Don't settle for less than stellar conversion rates. By installing the WordPress plugins shared in this guide, you'll be on track to getting more leads, appointments, or closing more deals.
Are there other WordPress plugins you think should be included in this guide? If you answered with a "yes," feel free to add them in the comments section below.
If you are a WordPress user then the following articles on our site will also suit you: