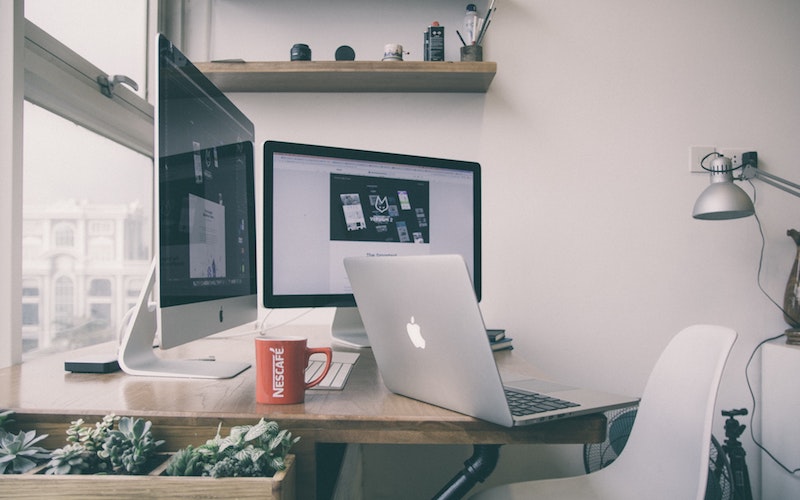 Your business needs a great website. A great website is the one that is designed and created by a legit web designer and developer. So, it means you have to hire a web developer with deep skills in designing a converting biz site. But then, before you're going to hire that professional, you need to know the salient features of a great website. By doing so, you will be guided in your quest to look for the right designer/developer from the available website developers today. There are a lot of options you can find now but you only need one agency to handle your project. This project is not a one-shot deal, but in fact a continuous process.
How to find web developers? 
When finding web developers, of course, you have to consider some vital aspects. Professionalism, portfolio, work ethics, and the cost are the top 4 aspects you have to look into. Professionalism is important because you're going to deal with an agency you expect to be your real helping hand. The web development agency you're going to work with should be able to make your business work great. Hiring web developers is therefore a crucial thing. It can make or break your business. So, make sure that you can have one who is professionally committed to work for the betterment of your business.
The portfolio aspect should also be evaluated because it serves as a magnifying lens. It helps you evaluate the potential capabilities of the company that is going to work with you. It contains the related experiences and other job-related documents. The past work of the web application developers will have to be assessed through the portfolio. To hire a developer, you must therefore consider having candidates with awesome and related portfolios. Hiring one is not an easy thing to do. But you can have the clearer picture of where you need to go when you know what you're looking for. Get one that is suitable to meet your needs and demands.
Another important aspect is the work ethics aspect when you hire website developer. It's important to work with a professional who has good manners and cool behavior. Take note that it is still you to decide on certain matters being the owner of the company. Thus, you have to see to it that you can find one who has the best work ethics. Working for a project can successfully be done when there is a smooth mutual agreement and when there is a great relationship between the project owner and the doer. In this case, you're the owner and the hired agency is the doer. So, you need to establish a strong relationship and it is possible only if the hired website development firm can show great work ethics.
The last point to consider here when looking for a great website developer is the cost. But ask yourself first? How much are you willing to spend for the web solutions project? After specifying your own budget, go to the drawing board to look for one who can fit and suit the allotted budget. Of course, you need to find one that is suitable for you based on the first three elements discussed above. The agency should be professional, has the right and relevant portfolio, and must possess great work ethics. Ask the candidates about their project cost and also tell them about your allotted budget. The budget itself however must not be fixed because website development does not end in the creation and design of the site itself. There is more work thereafter. The post website launching activities are even more important because this is the time when you have to rank the brand website on the web. To find a developer should be done according to your financial capacity.
Have a website that meets the set goals and purpose
For sure, you have a master plan before you're going to hire web developer. The plan is an essential component for success because it serves as a guiding light. Meaning, you can have great results along the way but only when a great plan is designed and created first. In relation to designing and developing a business website, the hired web developers should be able to design one that meets the goals and purpose of your business. What do you want to do online? Do you want that website to be designed for selling and marketing purposes? Do you want that site to be created for branding purposes? It's up to you what you really want to achieve through that site.
After stipulating the website's purpose, you have to define and craft a strategy through powerful and thick content. In this sense, content marketing is really important. Through this marketing technique, you will be able to reach out to your target audiences. If your purpose is branding, then make sure that the content of your web pages has the relevant stories about the greatness of your company. Branding, you need to understand this, is not the same with marketing and selling. It is about making people happy in a holistic manner. When we say holistic manner, it means beyond making money. Marketing just makes money, but branding is beyond that idea.
Furthermore, you need a website that can correspond to the promise of your company. If you're branding through a site, you have to see to it that you find web developers who can serve this purpose. Meeting the goals and objectives of the company is to fulfill the ultimate dream. In today's business landscape, what is more important is to please and satisfy the target audiences, nothing more, nothing less. This must be the goal of each and every business entity. Therefore, creating a website should be based on this principle. The biz site should be able to serve the purpose and goal that you have set for your business.
You can ask yourself what you're trying to achieve. After doing this, you can then set the KPIs (key performance indicators). There are tools you can actually use to measure and gauge the scalable performances of your company's site. For sure, the hired web developers know some modern-day tools for performance measurement purposes. There has to be accuracy of the results. You have to do this in order to ensure that the evaluative procedures are going to be done correctly. Failure to do this can have numeric repercussions. Inaccurate numerical read, in a sense, which will lead to decrease in revenues and income.
The right web development agency knows the right theme and template
Every website for business purposes must have the right template and theme. Yes, there are prevalent themes these days. But then you have to make sure that your biz site can have one that is fit and suitable to represent your company's brand. It's very important to give more emphasis on branding than on selling itself. This should be the end-goal – to let people know that your brand exists for them to be happy and satisfied. So, choosing the right theme and template is a crucial thing. Rest assured that when you're hiring a web developer who can successfully get you the right theme and template, your business success is just near at hand.
The theme and template of your website has something to do with your business success. Why is it so? Because it reflects the overall visible design of the site. Take note that this is a visual thing. It's what people will be able to see. Concretely, it has a direct impact on the target market or potential customers. That is why it's critical to choose the template and theme of your biz site. But for sure, you can have the right one when you hire the best web design and development company. You will be guided well what to do if the right people are on your side. Always remember that it is a crucial thing to consider. You can succeed when you're able to have the right design according to the present day web solution trends and popularities.
Have a business site that can power up interactions
The interactions among the potential customers can lead to engagements. When the engagement level is pretty high, the tendency is for your business to become prosperous and profitable. There can be more leads to be generated. Well, it might depend on the call-to-action texts and buttons your site may be using. But in a general sense, your business is going to thrive with more leads. It means there are more potential customers to be converted into regular and loyal customers. Always remember that in a business context, numbers always matter. The more, the merrier. When you have more potential customers, the conversion rates are going to increase dramatically. Therefore, you have to make sure that the design of the site can spark interactions among the prospective customers.
The users of your business website actually visit your site for the purpose of getting necessary and informative content. This is the reason why it is crucial to create and share content online. There has to be relevance. It should prevail. Otherwise, you can hardly convert leads into sales. The visibility of your website is a great chance for you to be able to grasp success. But then, it depends on how people may interact with your content pages. If the content is boring, then there is a great tendency that the users may leave your site and may just find another content source from another website on the Internet. You don't want this to happen, do you? So, make sure to have a website design that can power up customers' interactions through relevant and highly useful content pages.
Conclusion
Designing a business website is a tough task. That is why the chosen web developers should rise to the challenge. There are effective ways and means they can do to make sure that your business website is going to make a lot of money. The secret is to have a biz site that is engaging, luring and enticing. Sparking interactions and interests among the target audiences is a key factor here. When people's interest is fueled and powered up, chances are you will be able to have a sustaining flow of income and profit. Great sales are waiting along the way. But it's not that easy to achieve. It's very crucial to choose the right web developers who can serve this purpose.