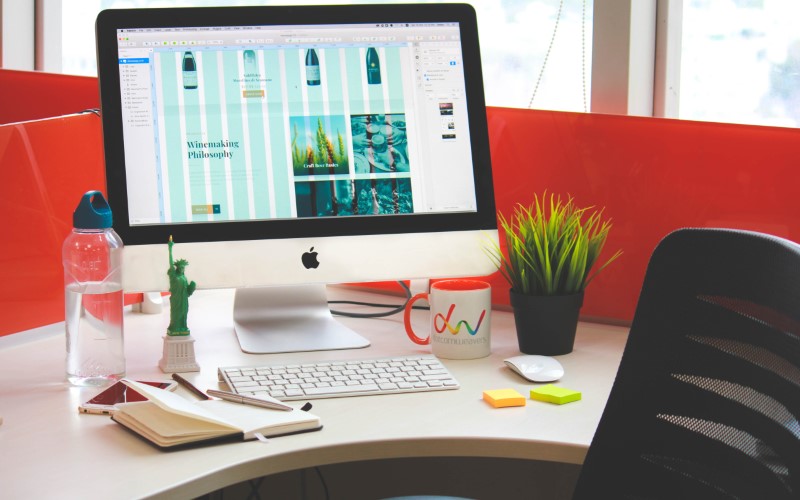 When you start an online business, there are many important decisions that you will need to make at every step of the process. Some of these relate to the business, while others relate to the website itself. If you want to simplify things for yourself, you might consider hiring a web design agency to look after the website aspect. We will be examining some of the factors you should look for when hiring a web design agency.
What Can a Web Design Agency Do for You?
Having someone help with the design of your website can increase your visibility. You need a platform that will impress visitors and convince them to make a purchase. A virtual visitor may only spend a few seconds on your website before they navigate away. A web designer's job is to entice that visitor to stay and shop. They will be improving the style and overall functionality of your website, among other things.
Check Out Their Portfolio
Before you make a commitment to a company, it is important to view their collection of past projects. Spend some time browsing through other websites that they have produced and then decide if you like the art style. In addition to this, pay attention to the functionality, mobile responsiveness, and ease of navigation of all these websites. If they have performed well in all these areas, they could be a contender for becoming your design agency.
Will They Provide Hosting?
Clarify with the agency if they will be providing web hosting for your site. You will preferably want your agency to host for you because it takes that burden off your shoulders. Many reputable sites offer hosting for web agencies, so inquire about which one they use. Having good web hosting is crucial for your site because it will influence the success of your website. A good web host will prioritize your website's virtual security, keeping confidential information safe. The host will also be able to make repairs and updates to the server to keep everything functioning. The main goal of a web host is that they minimize lost sales for your business in every way possible.
Test Their Communication Skill
Deciding on an agency can be difficult because there are so many good choices out there. You will need to make sure that the company has good communication skills because there will be so much back and forth between you and them until the project is completed, and potentially afterward as well. You will also need to get along with them reasonably well so that you can come together and create a cohesive product. During the quote process, if you have to chase them to get responses, they are likely not a good fit for you. Find someone who is passionate, quick, and eager to offer helpful information.
Do They Share Your Vision?
Overall, you are the only one who knows exactly what you are looking for out of this project. It is the web design agency's task to take your vision and make it a reality. If the designer significantly changes your plans without consulting you first, there will be an issue with your working relationship. To ensure that the agency is on the same page as you, take some time to talk them through the design. If they are not on board with creating your vision, no problem, you can move on to the next company who can provide it for you.
Timelines and Budget
It is a good idea to be clear about your expectations regarding timelines and budgets. If the agency cannot stay within either requirement, you may need to reevaluate your needs. If you have given them an unrealistic timeline or budget, you will likely work with the agency for a while, smoothing out the details and adjusting your plans. If the company is simply too busy to accommodate a realistic timeline, move on, and find another one who can.
Approach to SEO
SEO (search engine optimization) is important because it allows your site to be visible during keyword searches. A website that has optimal SEO will appear at the top of a list when certain keywords are inputted. The design agency should be able to enhance your website's SEO through the use of coding, meta descriptions, and meta titles. Ask them how much experience they have in the field of SEO and look at their past projects to verify this.  
Cover Photo by Deepu B Iyer from Pexels