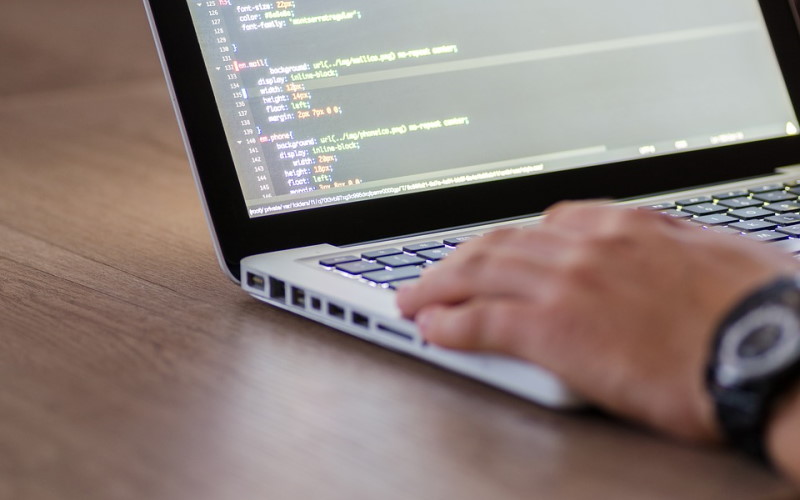 As you know, programmers are all split between those who do not (yet) make backups and those who do. Alas, there are so many ways to lose all your data. Tomorrow, your computer's drive may fail, certain ransomware may encrypt your important files, or a program error may cause severe damage. If you don't back up your computer from time to time, the risk of losing your data forever is pretty high.
At the same time, it is important that the backup process (as well as the restore process) is not complicated or confusing. I hope you have heard of countless different backup methods but how do you choose the one that is right for you? And what files do you really need to back up?
It's all about your personal data. Before you are going to make a backup, you need to understand, what exactly do you want to save.
First, you need to back up your personal files because you can always reinstall the OS and your programs in case of a hard drive failure, which, however, can't be said about your personal data – it's irreplaceable.
Any personal files, photos, home videos, source code, or other personal documents on your PC should be backed up regularly. After all, they can never be replaced in case of loss.
Secondly, your operating system, programs, and other settings can also be saved. You don't have to back them up but it will definitely make your life easier in case your entire hard drive fails. If you are someone who likes to "play" with system files, edit your registry, and regularly update your hardware, a full system backup can save your time when something goes wrong.
Today there are many ways to backup your files both to an external medium (hard drive) and a remote cloud server via the Internet. And each of these ways has both advantages and disadvantages.
Backing Up to an External Drive
Today, the presence of an external USB hard drive is no surprise to anyone. Therefore, you can back up using corresponding built-in features of your computer. For that, in Windows 8 and 10, you should use the Backup Service. To do this, you need to go as follows: Start​ > Settings > Update & Security > Backup and automatically back up your files.
Then select Additional Options on the same screen. This is where you can choose a local folder or an external drive for your backups.
In Windows 7, use the Windows Backup option. On a Mac, use Time Machine.
FYI: You must only connect an external drive for backups while you are backing up!
The advantage of this method is that backups are cheap and fast.
The downside is that if your house is robbed or there's a fire, your backup may be lost along with your PC, which is really sad.
Backing Up Via the Internet
If you want your files to stay safe, you can back them up online using a service like Backblaze, which is a well-known online backup service.
CrashPlan no longer serves home users but there are competitors such as Carbonite and MozyHome. For a small monthly fee (about $5 per month), these programs run in the background on your PC or Mac, automatically backing up your files to the service's web storage. If you ever lose these files and need them again, you can easily restore them.
You can also take a look at Acronis software (e.g. Acronis True Image). It should be noted that this company's solutions can perform both cloud backups (1 TB drive capacity) and use USB hard drives.
Pros. online backup protects you from any type of data loss, e.g. hard drive failure, theft, natural disasters, and everything in between.
Cons. These services usually cost money and initial backup can take much longer than that on an external drive, especially if you have a lot of heavy files.
Cloud Storage Service
Although backup experts will say that this is not technically a backup method but for most people, it does the same job. Instead of simply storing your files on your computer's hard drive, you can store them in services like Dropbox, Google Drive, Microsoft OneDrive, or similar services. They will then be automatically synchronized with your online account and other computers. If your hard drive dies, you will still have copies of files stored on the Internet and other computers.
Pros. This method is simple, fast, and, in many cases, free of charge. Plus, since it's an online service, it protects you from all types of data loss.
Cons. Most cloud services offer only a few gigabytes of free space, so it only works if you have a small number of files to back up, or if you are willing to pay for extra storage. Depending on the files you want to back up, this method can be simpler or more complex than a normal backup program.
While backup programs, e.g. Backblaze, and cloud storage services, e.g. Dropbox, are online backups, they function in different ways.
Dropbox is designed to synchronize your files between computers, while Backblaze and similar services are designed to back up a large number of files. Backblaze will store multiple copies of different file versions, so you can restore your file exactly as it was from many points in its history. And while services such as Dropbox are free for a small amount of space, Backblaze's the low price is a backup as big as you want it. Depending on how much data you have, one may be cheaper than the other.
Backblaze and Carbonite have one big limitation that you should keep in mind. If you delete a file on your computer, it will also be deleted from online backups in 30 days. You can recover deleted files on Mac with or without software only in a 30-day period. So be careful when deleting these files if you want to get them back.
"In my experience, one backup is not enough: use several methods." – says Vlad, CMO at ITRate.co.
So what should you use? Ideally, you would use at least two methods. Why? Because you want both external and local backups.
"Local" literally means backups stored in the same physical location as you. So, if you back up to an external hard drive and store it at home on your home PC, it's still a local backup.
External backups are stored in a different location. So, if you are backing up on an online server, e.g. Acronis, Backblaze, or Dropbox, this is an external backup.
Local backups are faster and easier and should be your first line of defense against data loss. If you lose your files, you can quickly recover them from the external drive. But you should not rely only on local backups – in case of a fire or robbery, you will lose all your files.
Also, you don't have to pay for local backups. You can back up your files on your hard drive and save them in your office, at a friend's house, or in a bank. This is a bit more inconvenient but technically, it's an off-site backup.
Similarly, you can also store your files in Dropbox, Google Drive, or OneDrive and perform regular backups to an external drive. Or you can use Backblaze for online backups and Windows file history for a local backup. There are many ways to use these services in tandem – you decide how to do it. Just make sure you have a reliable backup strategy with both local and remote backups, so you have enough protection against file loss.
Automate!
This may sound complicated but the more you automate your backup system, the more you can back it up, and the better your chances to be safe are. This is why you should use an automated tool instead of manually backing up files to an external drive – set and forget!
If you don't want to pay for anything, relying on local backups in the first place, consider using a file sync service like Dropbox, Google Drive, or Microsoft OneDrive to synchronize important files online. This way, if you ever lose your local backup, you will at least have an online copy.
Ultimately, you just need to think about where your files are and make sure that you always have multiple copies. Ideally, these copies should be in more than one physical location. As long as you really care about what you will do if your computer dies, you should be well ahead of most people. As a programmer, you should also learn about version control system to manage version copies of your application.