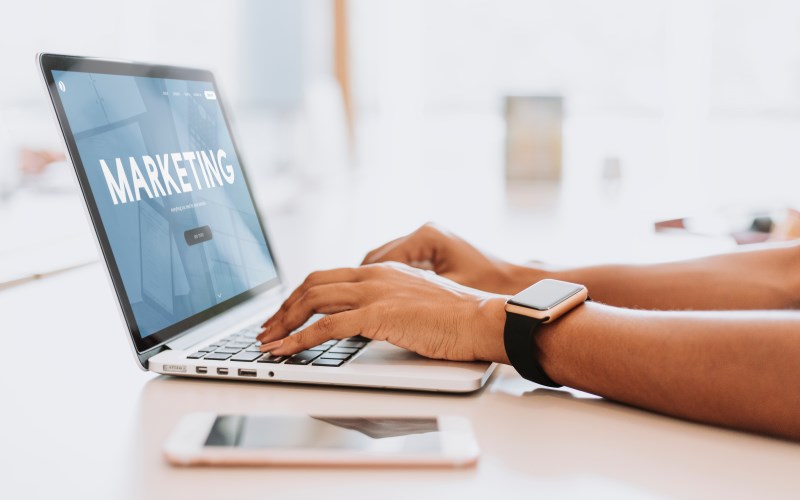 While no one can foretell what a post coronavirus would look like, one thing is firm and definite for online marketers; web marketing is indeed essential more than ever. Digital channels at this point play an increasingly important role, as people keep on self-isolating and spending a lot of time browsing online for products or services. For instance, in Italy, once the government introduced national quarantines in the middle of March, online traffic increased to 30 percent.
At this point, we are experiencing the same trends that happen worldwide. In a hard and sensitive era, what website marketing techniques could online marketers think of as they strive to communicate suitably and properly with consumers?
Your web designer doesn't really need to get more web design clients, as in this pandemic time, all site owners are making huge changes on the site to leverage the next experience.
Responding to clients' needs empathetically, in a personalized way, while respecting the latest personal limitations and conditions, is vital. To allow this type of personalization, and at scale, advertisers have to make sure they optimize or utilize their application of diverse marketing techniques on hand to them. What is more, it is worth assessing and putting these strategies into practice.
Here are the top 5 website marketing tips you can follow in a time of pandemic:
Create a Dedicated Page for COVID 19 to Keep Clients Updated
Create a page dedicated to COVID 19 to let your clients know how this pandemic is affecting your capability to provide your products and services to them. It is also best to give information on how you respond to this pandemic on another page, which is easy to access and update. This is a fast-changing scenario, so keep your clients informed and updated about how it is affecting your company.
The banking institutions are good examples of this scenario. They act quickly and have pages up almost immediately concerning this pandemic and how it affects their operations.
Include an Announcement on Home Page of your Website
Give support and encouragement on what extra effort your company is taking when meeting clients or going to their offices, homes, and buildings.
This tip is essential for businesses in the trading sectors such as electricians, plumbers, construction, painters, roofing companies, and electricians. This is also particularly essential for realtors, landscapers as well as home inspectors. It could be the difference between clients using your service over other companies.
A perfect example here is the Cornerstone Building Inspection. They offer thorough information on the health safety checklist they're using to confirm if they are affected by this virus, and how they're handling COVID 19 in a professional way for commercial and residential building inspections.
Assess Google Ads Campaigns
Consider current Google Ads campaigns when you have any working and know what use is. Think if you must pause, throttle down, or throttle up?
The choice between pausing and reducing spending depends on the situation and type of business you are in. Ira Thomson, Ads, and Analytics Director give two vital tips about this condition:
1: Assess the analytics to know what to carry out. Look at your cost per click, cost per conversion as well as conversion rate.
During this pandemic, there is no competition in most businesses or industries; we have seen some customers get much cheaper average cost per click and low cost per conversion.
2: Include information or announcement concerning this pandemic as a link to the website.
This can be the difference between your advertisements getting a click vs. a competitor. This is front of mind with each one, and so if you keep on Google Ads, you have to fix it and integrate it in the messaging.
Offer a Useful Page for Stakeholders and Community, Too
When your website offers valuable and useful information for your industry, it can be smart to share a resources page concerning COVID 19. You need to put a call-out section on your homepage, which directs users and clients to a dedicated page with resources concerning this pandemic.
Test-drive Inbound Marketing for Covid-19
In case of a considerable surge in web traffic, are you ready for more clients proactively researching for your company or indirectly going at your site via SEO as well as a paid search? Eliminate the guesswork; test drive your inbound marketing, including videos and brochures, for a wide range of search journeys.
Analyze and Weigh Up the Whole Things
During this hard time, new search trends will come up almost on a daily basis. That is the reason why data analysis and reporting are very vital. Knowing what pages consumers click and what searches they carry out is able to assist in fine-tuning marketing messages on the go and offering pertinent content.
Use this Time Smartly. Be Altruistic, Mindful and Creative
The last and perhaps the most essential tip is not totally about web marketing. It is all about being a human being and coping with the crisis together. Who knows how long this pandemic will go on? It is going to be hard, and it is advisable to use the time smartly and intelligently for your sanity.
On a skilled level, this could signify connecting with friends, loved ones as well as those you have not spoken to for many years now. It can also signify assisting people who need the most when it comes to financial and emotional aspects since jobs are being lost.
If you own or run a business, and if you are in a position to focus most of your hard work on your business, this may be the best time to become creative and generate some high quality content.
Conclusion
COVID 19 is churning up normality and spitting out an exchange reality, and for those, it is even more serious than that. If you use a website, you must keep in mind these ideas on how you must be using your platform to stay in touch with the community and your clients online on how you respond with the pandemic. This will not just help others, but also put your business to a higher level.