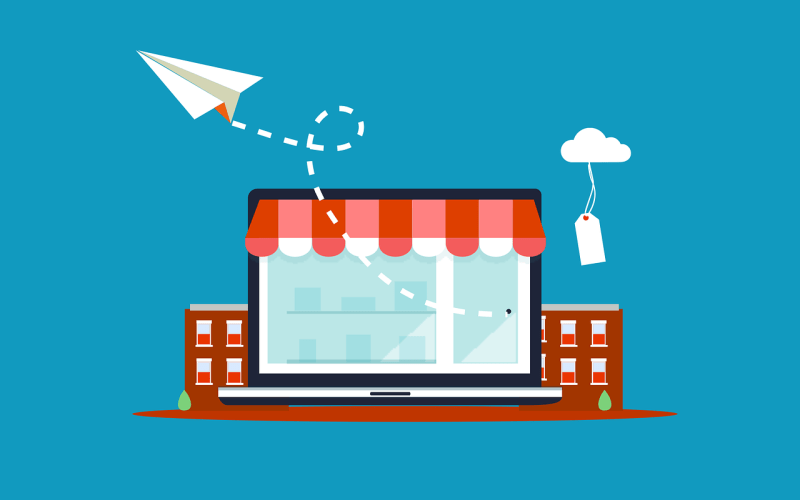 Magento and Woocommerce are two of the hottest e-commerce platforms on the market. They both have an impressive set of features and are supported by strong, reliable communities of professionals. Plus, the software is open-source!
They both look great, but when it comes to choosing one for your business which is the best? This is a decision that could impact your life for the foreseeable future, so you have to consider several crucial factors such as cost, performance, security, scalability, and more.
In this article, we are going to focus on scalability, since this is the feature that will impact what you can and cannot do with your business in the future.
What Makes a Platform Scalable?
E-commerce is a niche that's constantly changing and growing (in 2022, e-commerce sales are estimated to account for around 20% of global sales), so everyone entering this field aims for growth as well.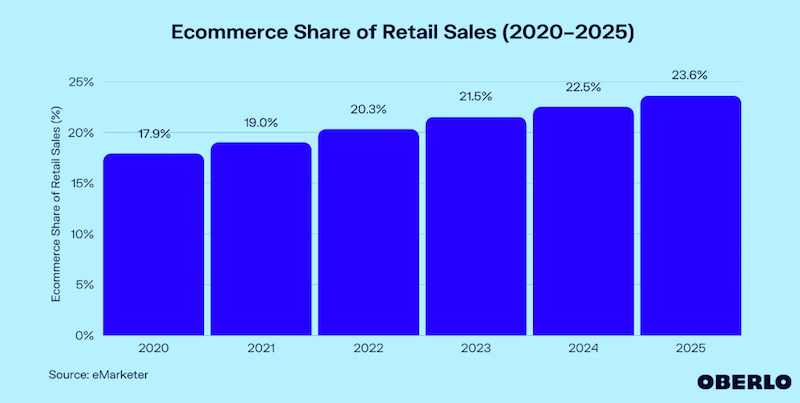 But, growth comes in waves and it can be linear or exponential, depending on how much success your business has. That's why, before you even launch your brand, it's important to think about scalability. This means you need to think ahead for the times when your web traffic will double, triple, or better yet, shoot through the roof.
Will your ordering system manage a sudden influx of buyers?
Will your pages continue to load at lightning speed when the traffic increases?
Will the customer experience be just as smooth and pleasant with 100 times more viewers browsing your menus?
In short, scalability tells you if the platform you're using can handle high volumes of traffic that may come in bursts.
Woocommerce vs Magento in Terms of Scalability
When it comes to scalability, Magento wins. Its system is built as a CMS, which means the database architecture is well-optimized and designed for fast connectivity.
Magento also uses the Model-View-Controller framework and has better technical settings, specifically designed for managing the requests of larger e-commerce businesses.
However, unless you already have a Magento-trained team on-site, you will have to work with a Magento agency to put everything together and make sure the systems work as intended. Plus, whether you choose the Enterprise or the Cloud package, you will have access to Magento's technical support team, which will be quite handy.
Woocommerce is also scalable, but mostly for small to medium-size businesses. Since it is a plugin that installs on WordPress (and not a stand-alone system), Woocommerce is limited by the hosting account capabilities and its performance can be impacted by other plugins as well.
Still, this doesn't mean that, if your e-commerce site is on Woocommerce and you're experiencing an unexpected and unplanned increase in web traffic, you have to switch to Magento.
If you think this sudden increase is your business going through a sustainable growth period, you can hire a Woocommerce developer to make a few changes in the database structure and make sure the pages continue loading as speedy as ever.
However, once you manage to get to a certain level of stability, you may want to reconsider your e-commerce platforms.
Key Takeaways
Magento is great for big e-commerce businesses because it's easily scalable and reliable. However, it is a bit too pricey for beginners. Still, if you're planning for fast growth, it's best to start with the right e-commerce platform from the start.
Therefore, it's best to look for ways to cut down costs in other areas such as web design, staff, or maintenance. Of course, it's not sustainable to do this long-term, but it can provide you with the boost you need to get started.