As an app or game developer, you constantly need to brainstorm and come up with new, innovative ideas that will translate into the next big thing. In our endeavor to help independent developers, we have a dedicated series focused on design inspiration. The last post of this series highlighted some of the best designed Windows Phone apps, that you can turn to for inspiration while designing user interface of your apps.
In this post, we have picked 9 endless runner games on Windows Phone to inspire the game developer in you. These games have been picked up on the basis of their well thought-of game interface, experience and of course the gameplay.
When speaking of endless runner games, needless to say, the hugely popular games like Temple Run, Subway Surfers and Rail Rush can definitely not be missed out. However, in this post we will explore a bunch of similar games among the ever growing collection of endless runners that have been well received by users and have carved a niche of their own with their unique gaming experience. Let's begin!
The first game on our list is Ragdoll Run by Dawnbreak Studios. It is a visually stunning 3D game that adds a new dimension to the endless runner genre with its intuitive gesture based game play. The game features awesomely cute, colorful graphics and sure is impossible to put down.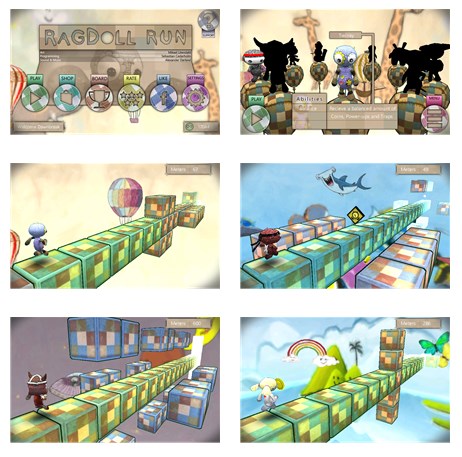 Next comes Galactic Rush by Simpleton that takes infinite runner to space. This game uses a story line to build the game tempo and connect with the users.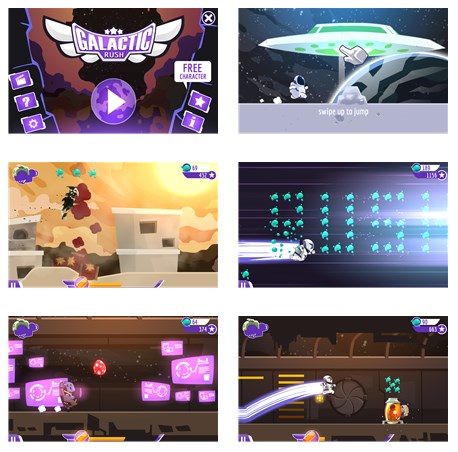 Dalton – THE AWESOME! by Colorbox Software Corporation is an infinite runner game with single touch control. Hand-drawn look lends a distinctive style to the game and is backed by a pumping background score to make it appealing to the users. This game is an example of how simple graphics and equally simple game control can be employed to develop an engaging gameplay.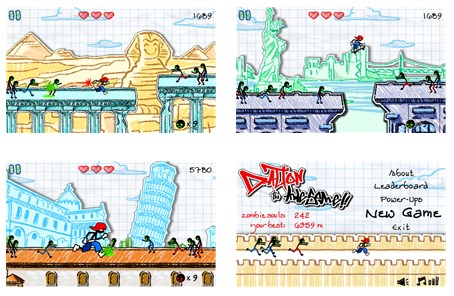 Angry Gran Run developed by AceViral.com ltd fits perfectly into the genre of endless runner games. The longevity of the game lies in its fun elements like kicking and use of insane obstacles like aliens and dinosaurs to keep the user entertained and make them come back for more.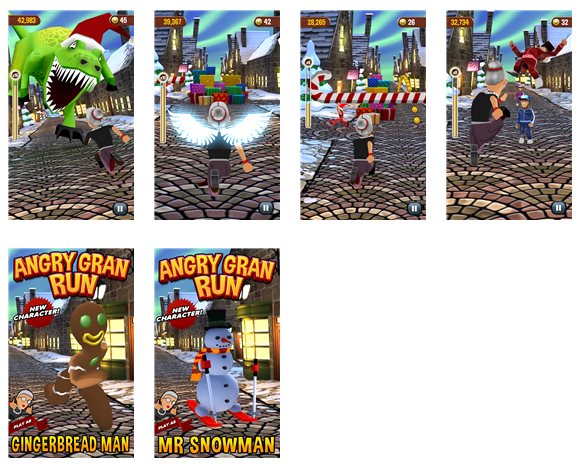 Like Dalton – THE AWESOME!, AE Doodle Dash is an amusing runner game that features simple control mechanism. This game from AE Mobile illustrates very well how less can be more in game design and at the same time provides users a rewarding gaming experience.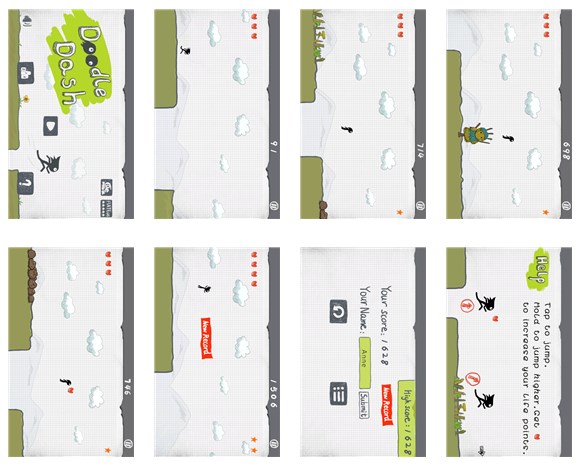 Dark Lands, published by Mingle Games s.r.o., mixes elements of combat and role-playing games to infinity runner to give users a challenging gameplay.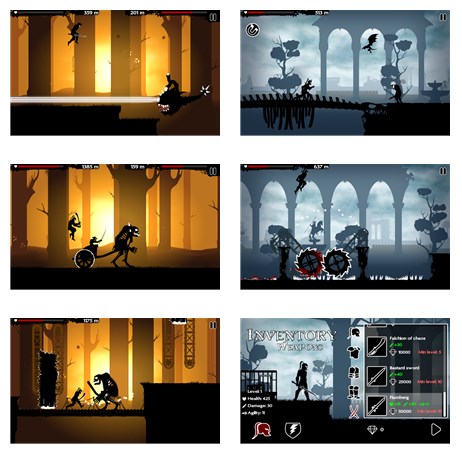 iRunner Limited is a fast paced running game by Droidhen. The addictive element of the game seems to be the collection of lots and lots of batteries in order to keep running.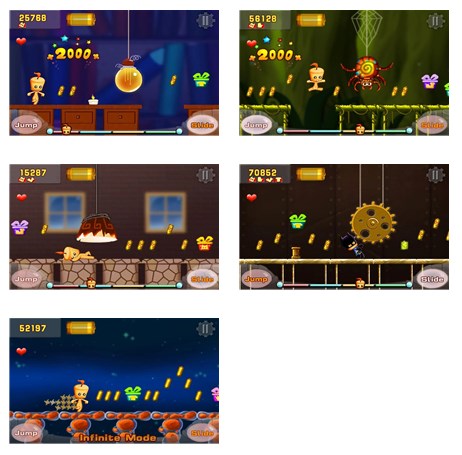 Orb is an action-packed runner game developed by Palladium Power that offers a different gameplay based on a rolling orb. This game uses accelerometer based controls for guiding the orb that will test reflexes of the users and keep them on their toes.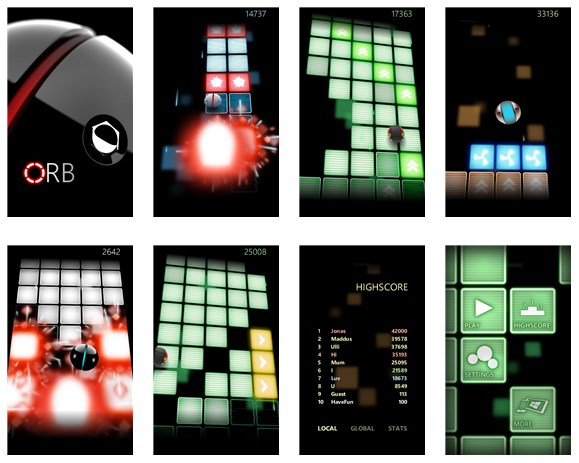 Rainbow Rapture by Kindling Games is a different take on the endless runner games where users need to dive and climb instead of run-and-jump.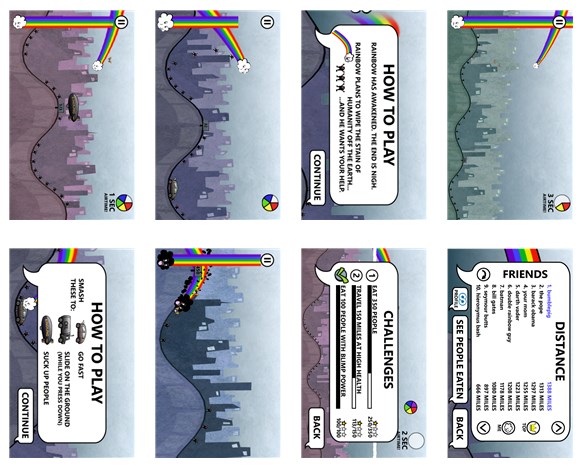 I hope you enjoyed our collection of endless runners and found them inspiring. Let us know if you want to add any endless runner game in this list or suggest a different category of games that we should focus on next time. Also don't forget to share this post with everyone if you found it useful.