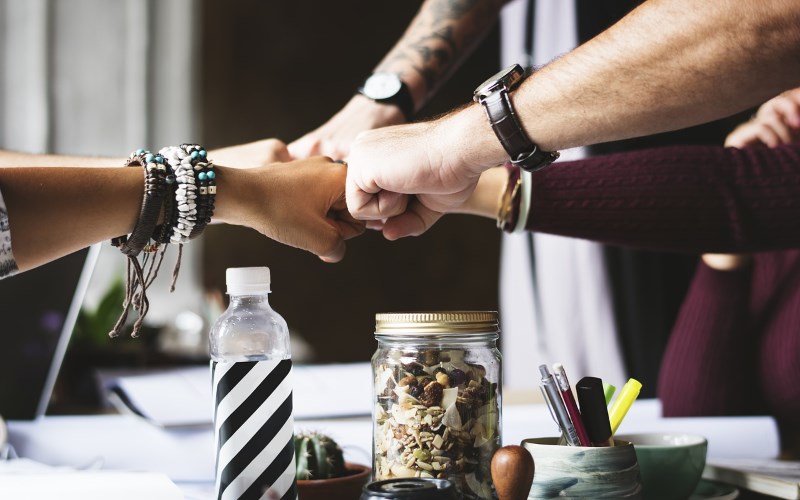 CRM (customer relationship management) software is exactly what it sounds like. This technology allows businesses to best manage their interactions with current and prospective customers with one of the end goals to make more sales. Apart from boosting sales and keeping and making customers, CRM software can generally make running a company easier.
But what if I told you that CRM software is not just fancy technological tool companies use to tend to several business processes in an alternative way. Well, it's true. This software is also something that provides a plethora of benefits non-CRM software users can't typically receive.
From the general organization to the many features CRM software has, some may find that once they switch to it, they wish they would have done it sooner. In fact, here are nine benefits only CRM software users can enjoy:
1. Better sales
One of the best benefits a company can receive from CRM software is better sales. With software allowing you to better communicate with customers and future customers, cross-sell easier with past customers, and track sales; a company can not only reach out to more folks but can also understand who their customers are.
The ability to easily track sales alone can significantly help a company decide what their next goals are in terms of marketing, creating new products or services, and communicating with customers. In turn, a company can easily benefit from greater sales as CRM software makes it apparent how the business could generally progress in the world of business.
After all, most company owners would agree that checking the analytics of your business is one of the most pivotal aspects of being successful.
2. Improved customer service efficiency
Considering that CRM software can be used to communicate with customers, you can ensure that this software will improve your customer service efficiency. Part of good customer service isn't just responding to customers and considering their feedback; it's also about responding in a timely manner, following up, and doing things right the first time before complaints are made.
Additionally, with customer information right on file, every employee of your company can get to know the customer in a matter of a few clicks. And if some of your employees have busy schedules or are forgetful, the fact that some CRM softwares have follow-up reminders can ensure customer complaints or questions don't accidentally get ignored.
3. Stronger team collaboration
Keep important customer information and communication all in one place with CRM software. In turn, you can ensure your employees are always up to date. Thus, there will be fewer miscommunications and confusions among your entire team, creating better productivity in the long-run. It's no wonder they say knowledge is power.
But not only is there greater communication throughout your company with CRM software; there's also a greater understanding of where your company is and what it's next goals should be sale-wise. Once your team understands the goals of your business, it allows them to become further integrated into your company as an employee and better collaborate with coworkers.
4. More organized scheduling
Many CRM softwares have daily planners, so you can add tasks that need to be completed, delegating them to certain team members. Knowing exactly what needs to be done, by who, when, and for who makes a company run a lot smoother. Everyone, including yourself, will be well aware of the daily and even weekly or monthly progress of your company.
Additionally, CRM software often contains a calendar, which can easily be used for posting meetings, payday and training dates, important deadlines, events, and the like. In turn, there will be no surprises among your team when something comes up.
5. Greater data security
The bigger the company and the more confidential customer information is, the more integral it is to ensure your general business data is kept safe and secure from outsiders not associated with your company. Fortunately, many CRM softwares have better data security you need than, say, keeping records through other programs or databases.
However, do note that not all CRM softwares feature data security. That said, if you want the most secure platform as possible, make sure to look for CRM software containing customized data access, device regulation in offline mode, controlled data sharing, and/or browser app-based software.
Especially if your business is in the health care sector, having quality CRM software with data security is absolutely critical, so take advantage of one of these programs.
6. Better customer retention
It's not always about getting new customers. Most of the time, it's about keeping current customers coming back. After all, it's your old customers who are the most likely to recommend your company to others, as usually, it takes more than a one or two interactions with a business to know that a customer does in fact like them and want to refer others to them too.
There are many ways to retain customers. However, with CRM software, you have the tools to communicate and follow-up with your customers, know what their wants and needs are, and truly understand who your customer base is on a general and personal level. The more you make customers a priority of your company, the easier it easier to keep customers coming back.
7. Information stored all in one place
Having software with all information in one place almost always beats out having to have multiple programs or other means of storing data, which could quickly become inconvenient and tedious.
Think about it: mp3 players and home phones are becoming things of the past. Instead, we have mobile devices that can play music, text, call, access the Internet, and generally perform more functions, all in one device. That said, it only makes sense that software for your business is multi-functional as well.
CRM software has a plethora of features that helps you to eliminate the need for more software for your business. Features of CRM software often include sales management, sales automation, task management, document storage, quote or proposal management, e-mail marketing, social media integration, the list goes on.
With all of the latter features, you virtually have everything your business needs in one convenient location.
8. Improved mobility
Having to lug around files and your laptop everywhere you go to stay in tune with your business is a hassle. Of course, carrying these items around is not only inconvenient, but it also isn't relevant if you're in a hurry.
But fortunately, CRM software can be accessed from any mobile or non-mobile device, allowing both you and your employees to stay on top of work whether they are sitting in the office, are at home on the couch, or are touring the world. Plus, considering the majority of us have Internet plans on our phones, if Wi-Fi isn't available or isn't working, CRM software can still be used.
Thanks to increased mobility with CRM software, you and your employees won't have to worry about staying in one place or not haven't the latest updates until they head back to the office. Plus, it's incredible being able to make sales and communicate with customers from a 5-inch screen; pretty much all information is right at your fingertips.
9. Higher staff satisfaction
While retaining customers is important, retaining staff is just as important. Employee turnover can cost a company a lot of time and money. Shockingly, according to the Center for Nonprofit Management, staff turnover costs approximately 100- to 300-percent of the base salary of the position needing to be filled.
After all, it takes significant time and funding to ensure a new staff member is well-trained. Plus, while the position needs to be filled, your company will be less efficient in carrying out tasks with a lower staff-customer ratio. Thus, your sales may also suffer.
With CRM software, you can reduce staff retention. With all business information organized in one place and better communication among employees, your current staff will be more likely to keep with your company. Additionally, because CRM can inform you who your top employees are, you can pinpoint exactly who needs a little help before they give up and quit.
Interested in CRM software? Check out www.sharpspring.com for more information to see if it's right for you.
Conclusion
While CRM software isn't meant for all businesses, opting for this technology can bring a plethora of benefits to your company. Better sales, customer service efficiency, team collaboration, organized scheduling, data security, customer retention, business information organization, mobility, and staff satisfaction are things CRM software users can benefit from.
That said, for many companies big and small, CRM software is worth the subscription costs. Although users must pay to have access to the many tools of CRM software, the beauty is that if you utilize it on a day-to-day basis, you can receive more than what you pay for, for the technology in the long-run.
Additionally, since CRM software can be written off a business expense, many find that the little they spend on this software is nothing compared to the big benefits that help the efficiency, organization, management, scheduling, and profitability of their company.