In the ever-evolving world of design and technology, creating visually appealing and organized timelines has never been easier. For Google Docs users, there are a plethora of timeline templates available in 2023 to suit every possible need, from professional project planning to personal life events. With a range of designs, styles, and functionalities, these templates can greatly enhance the presentation of chronological information. Dive into our curated list of some of the best timeline templates for Google Docs available this year.
Development Timeline Template
This sleek, professional design is ideal for tech companies and developers. With its horizontal layout, it efficiently showcases the progression of a software or app development project, ensuring all milestones are clearly laid out.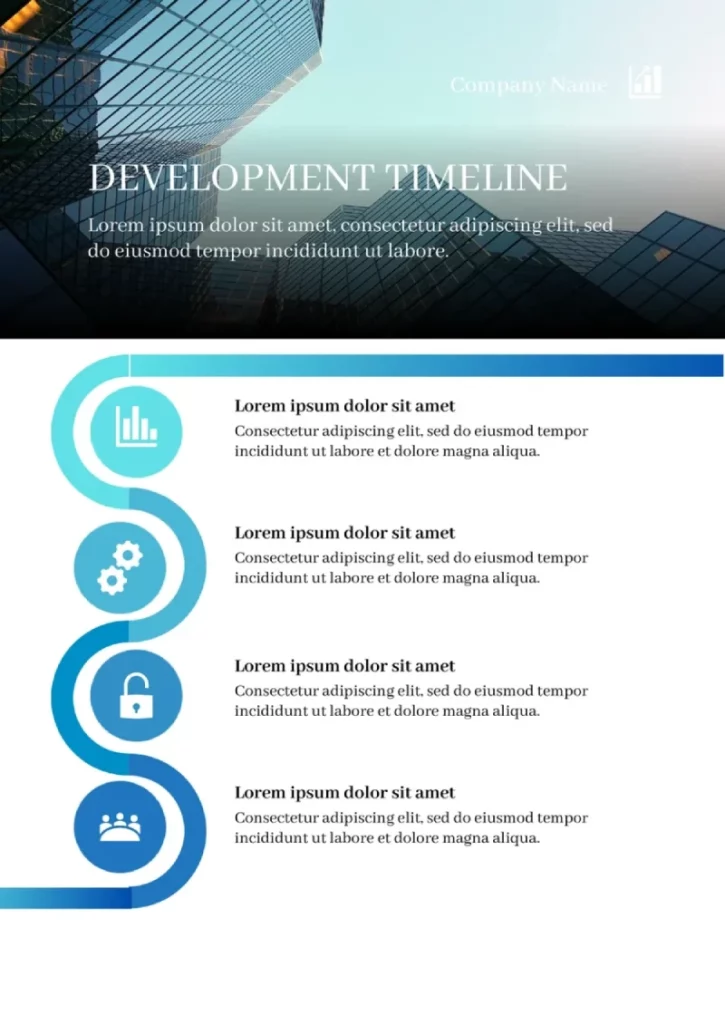 Vertical Timeline Template
This vertically-oriented template breaks away from the conventional horizontal timelines. It's perfect for presentations, allowing you to add a modern twist while detailing events or milestones in an ascending or descending order.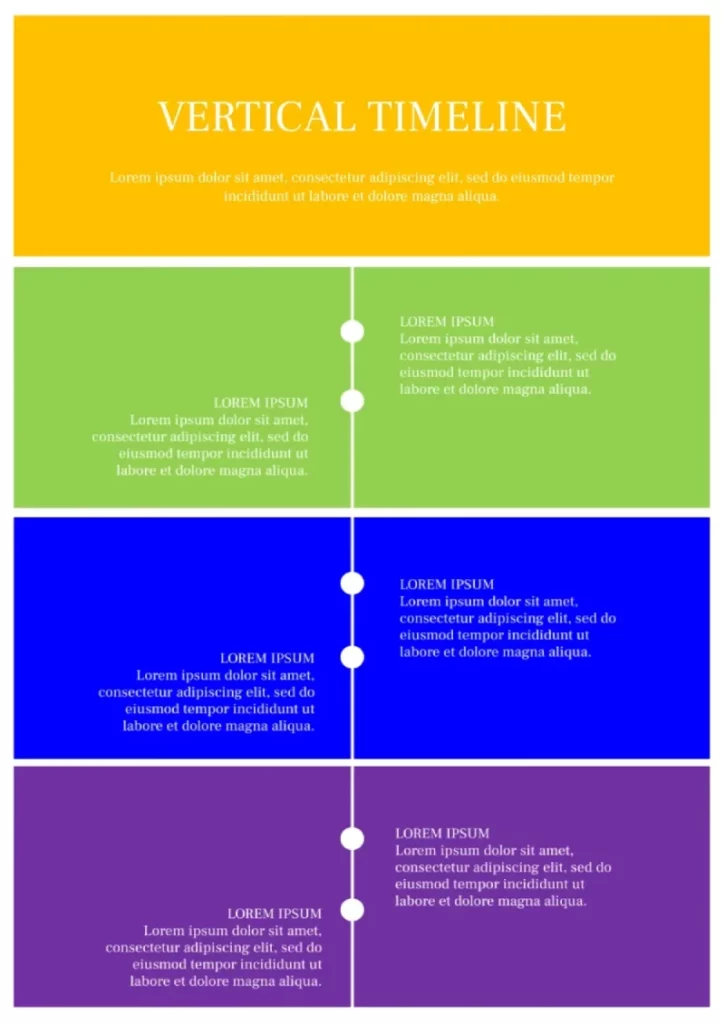 Wedding Timeline Template
For couples planning their big day, this template is a savior. It's elegantly designed with a touch of romance, allowing you to plan out every significant moment leading up to, during, and after the wedding ceremony.
Related: Free Wedding Invitation Templates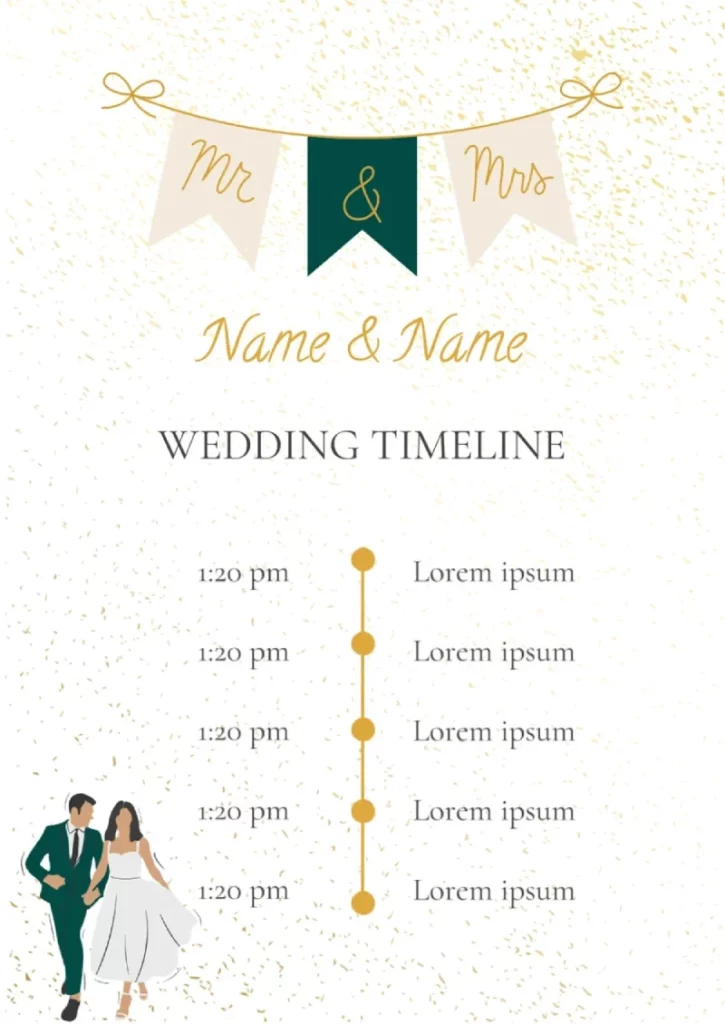 Research Timeline Template
Aimed at scholars and researchers, this timeline template is structured to chart out the various phases of a research project. With designated spaces for objectives, methodologies, and results, it ensures nothing is overlooked.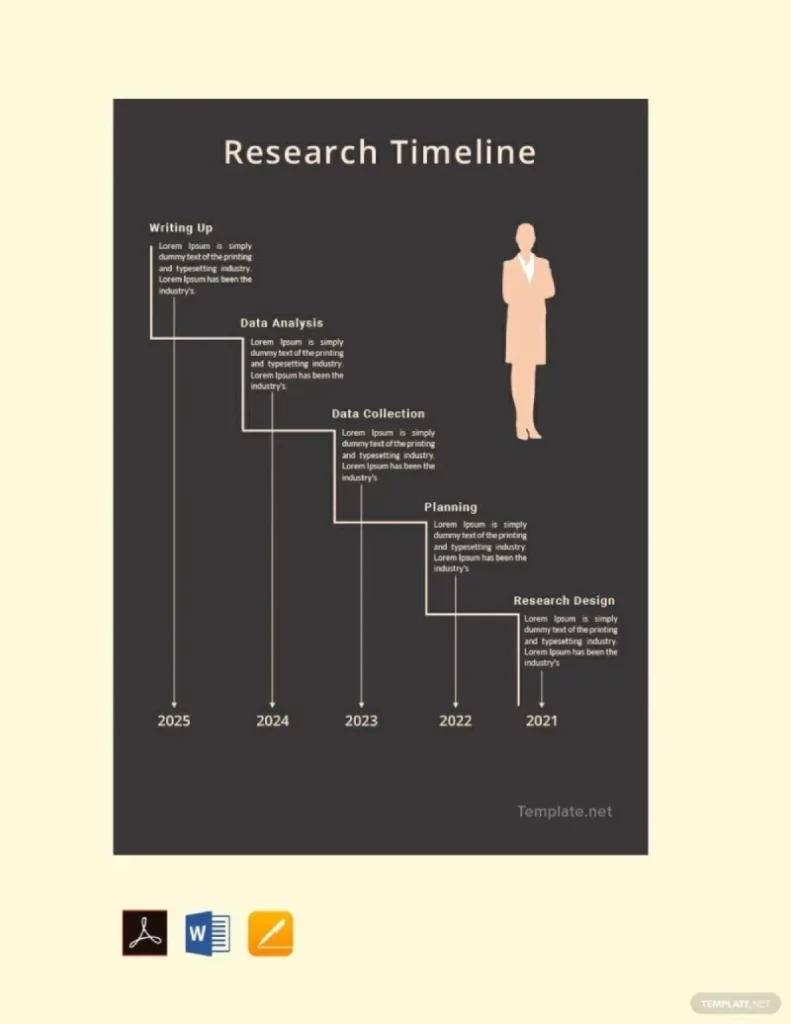 Story Timeline Template
Whether you're a writer, filmmaker, or just someone trying to chronicle a personal story, this template is your canvas. It's designed to help organize plot points, character developments, and other essential story elements in a chronological manner.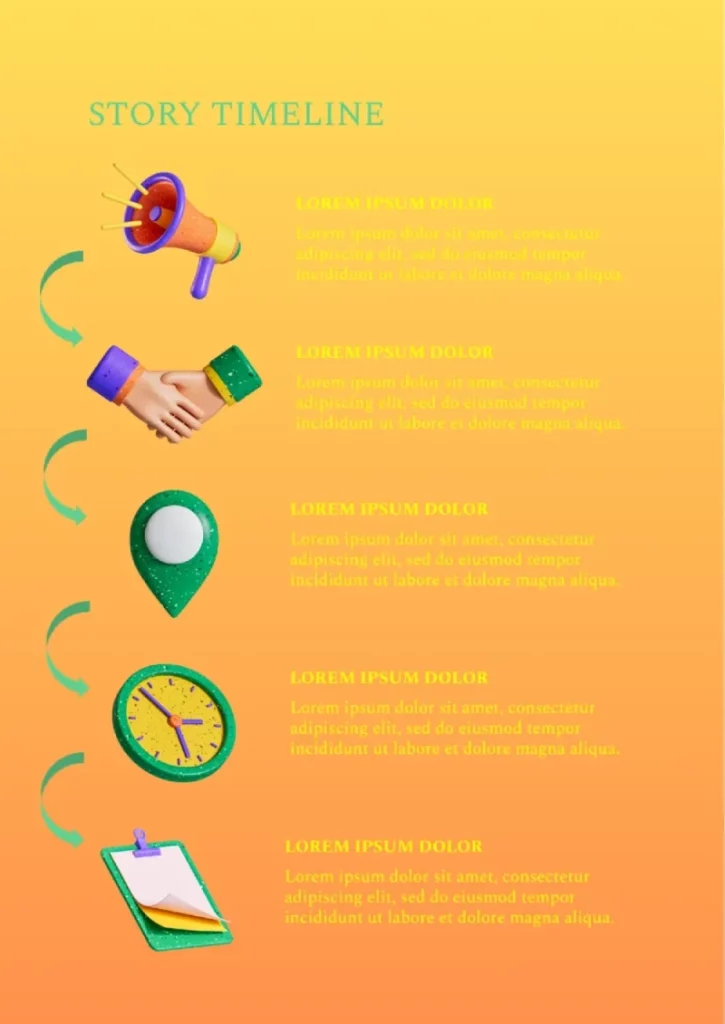 SEO Proposal Timeline Template
Dive into a comprehensive SEO plan with this structured timeline template. Tailored to showcase your strategic milestones, this template breaks down the nuances of your proposal into digestible sections, ensuring clients grasp the full scope and value of your SEO services.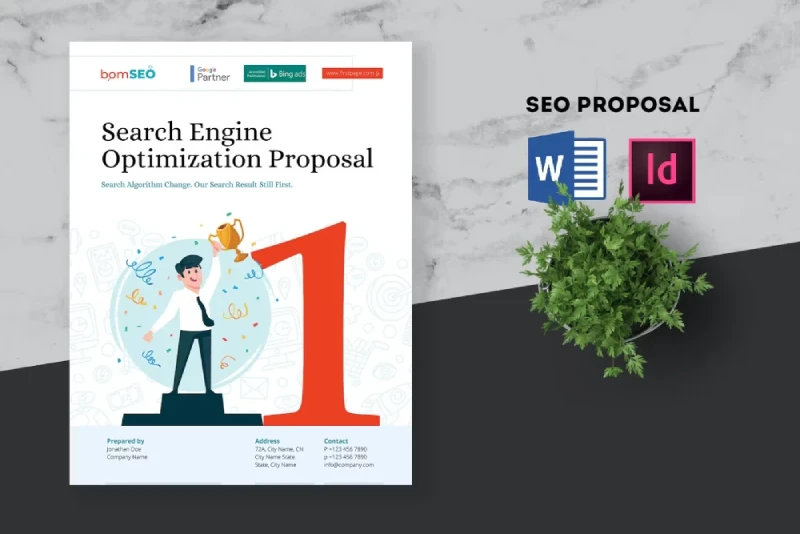 Wedding Reception Timeline Template
Make your special day flow seamlessly with our Wedding Reception Timeline Template. Elegantly designed to capture each memorable moment, this layout provides a detailed schedule, ensuring no detail goes unnoticed. Celebrate without worries, knowing everything is well-coordinated.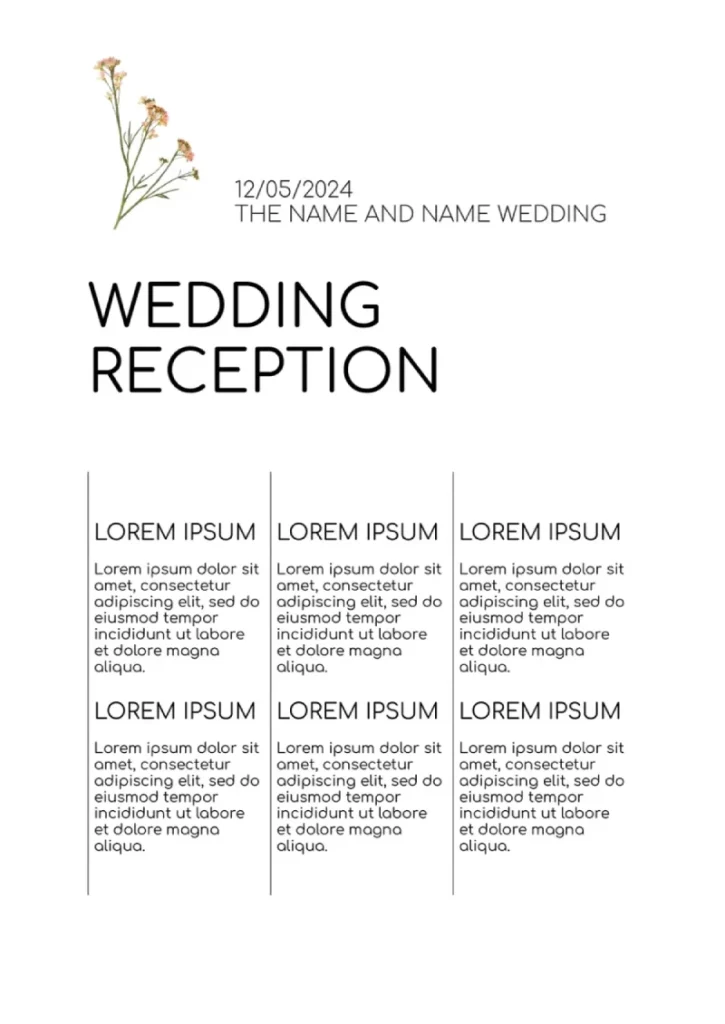 Construction Timeline Template
Ensure your construction projects stay on track with this meticulous timeline template. Outlining each phase with clarity, this template aids in visualizing project progression, setting clear deadlines, and identifying potential bottlenecks. It's an essential tool for contractors, architects, and project managers alike.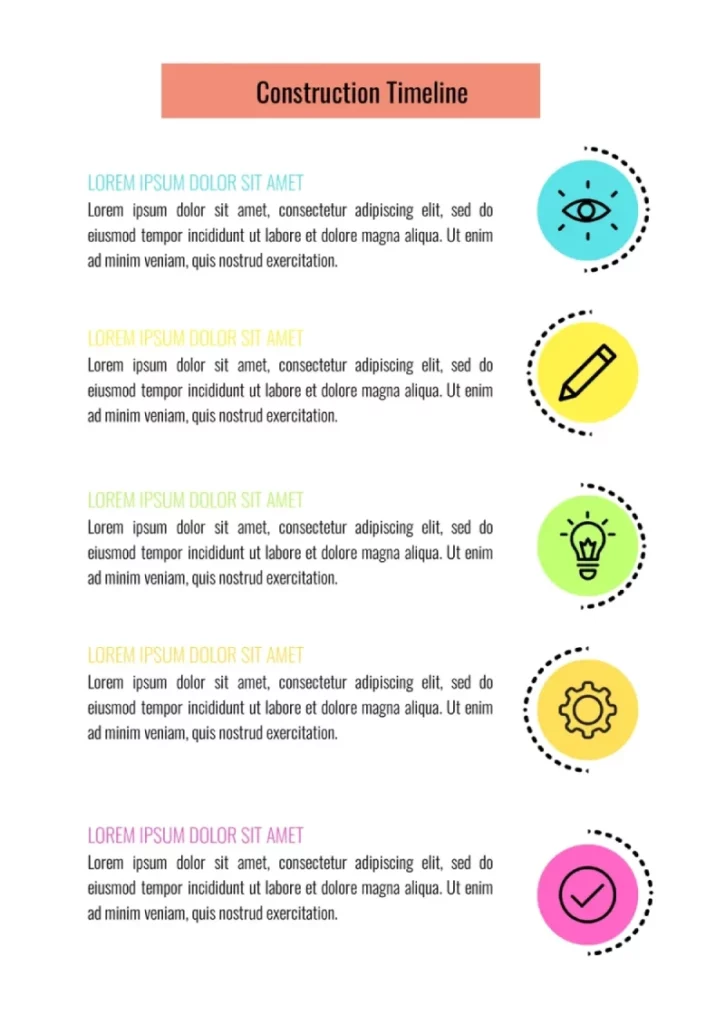 Blank Timeline Template
Start with a clean slate and customize to your needs using this Blank Timeline Template. Its versatile design is perfect for plotting out any project, event, or plan, granting you the freedom to define each milestone and timeframe. Ideal for those who love personalized planning.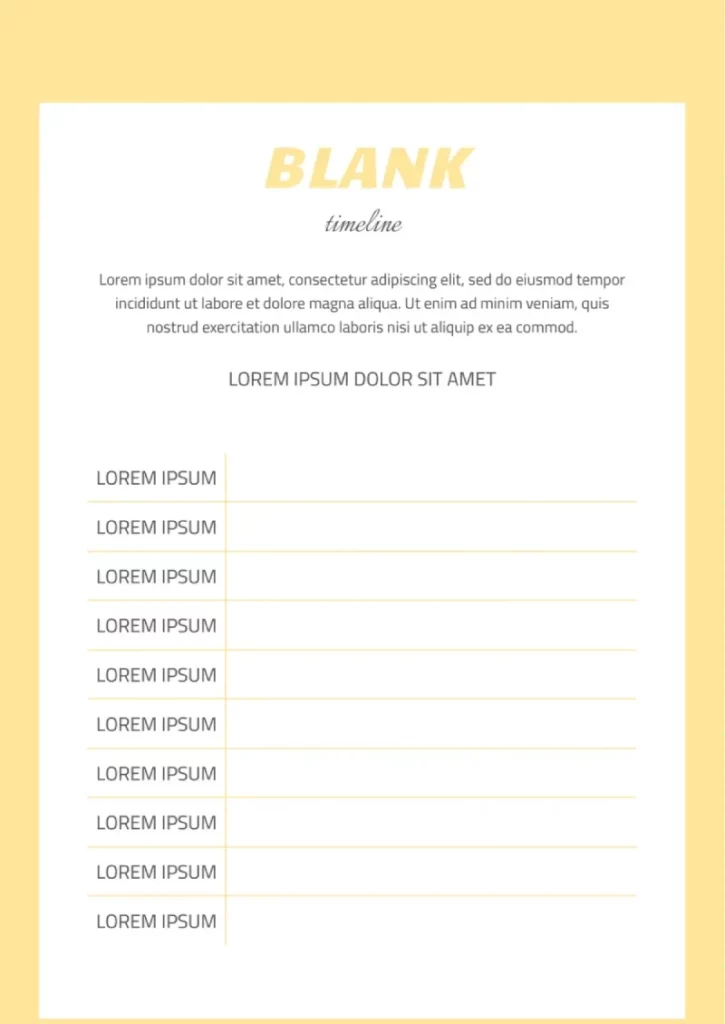 Proposal Timeline Template
Present your next big idea with clarity and precision using our Proposal Timeline Template. Designed to detail each phase of your proposal, this template provides a structured framework to outline tasks, set goals, and allocate time efficiently. Perfect for entrepreneurs, researchers, and professionals seeking approval or funding.
Related: Best Business PowerPoint Templates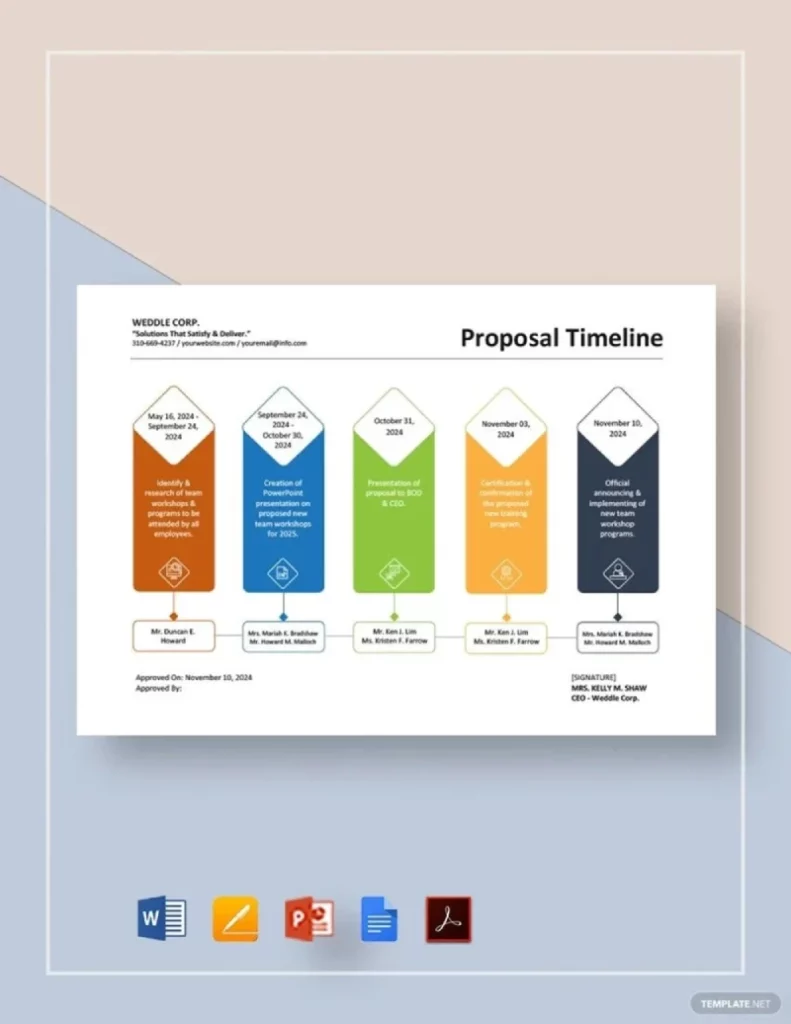 Career Timeline Template
Map out your professional journey with our Career Timeline Template. Designed to help visualize career progression, milestones, and major achievements, this template is ideal for professionals looking to reflect on their past or plan for the future. It's also an impressive tool for resume-building or personal branding.
Also See: Best Free Word Resume Templates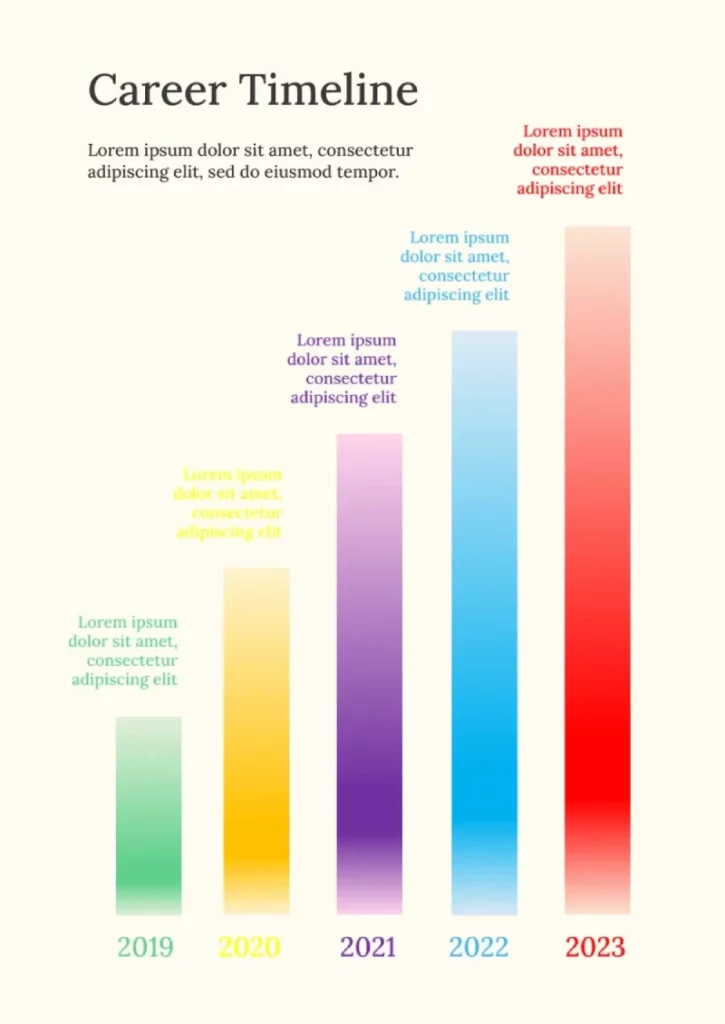 Work Timeline Template
Organize and present your workload effectively with the Work Timeline Template. This template aids in breaking down tasks, deadlines, and milestones, ensuring that projects are completed efficiently and on time. It's a valuable resource for team leads, project managers, and individuals to stay on track.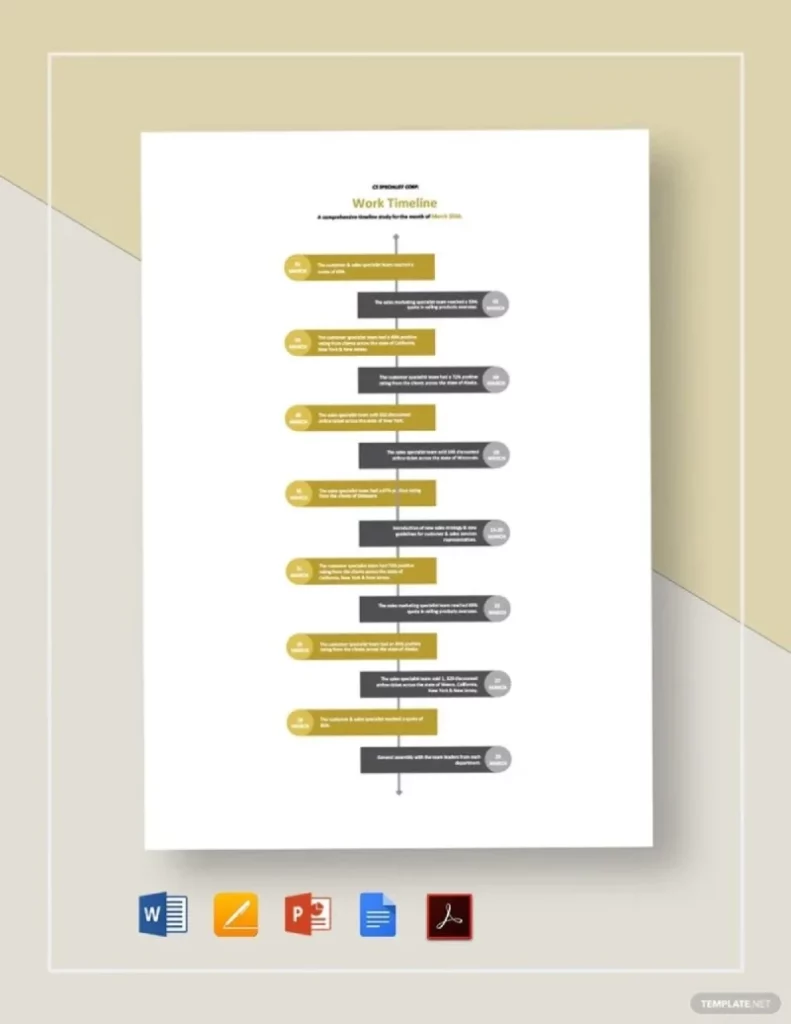 Roadmap Timeline Template
Illuminate your path to success with the Roadmap Timeline Template. Crafted to outline long-term plans, strategies, and objectives, this layout aids teams and businesses in staying aligned with their vision and mission. It's a compass for startups, businesses, and projects eyeing steady growth.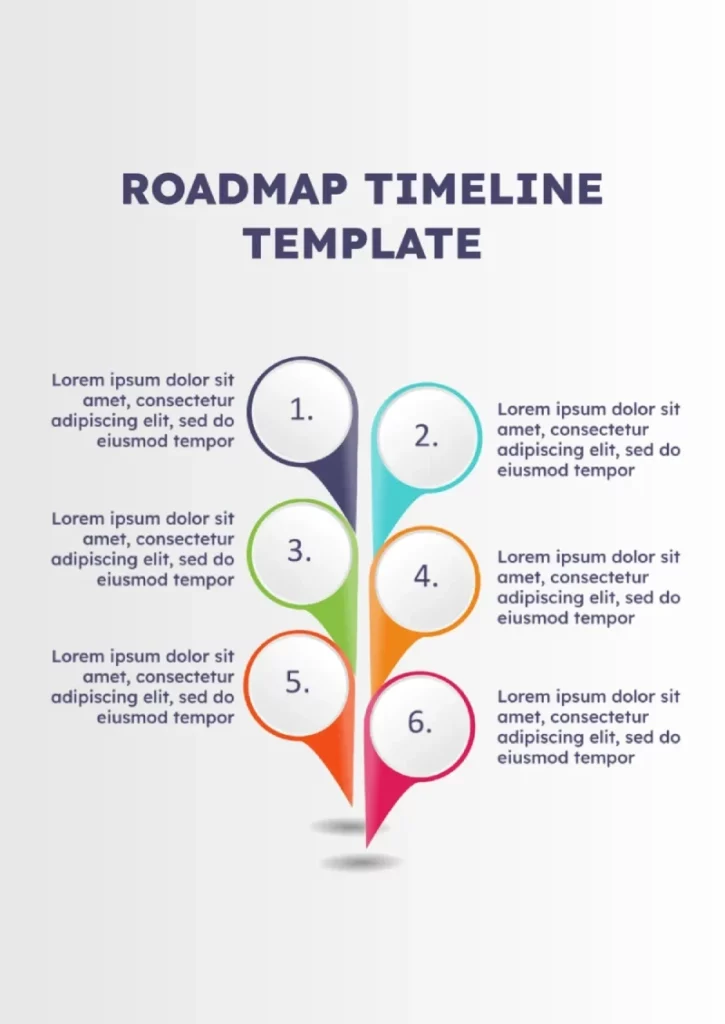 Event Timeline Template
Plan and execute memorable events with the Event Timeline Template. Tailored for event coordinators, this tool assists in plotting out every detail from inception to execution, ensuring that every element is timely and resonates with attendees. Celebrate with confidence, knowing you're well-prepared.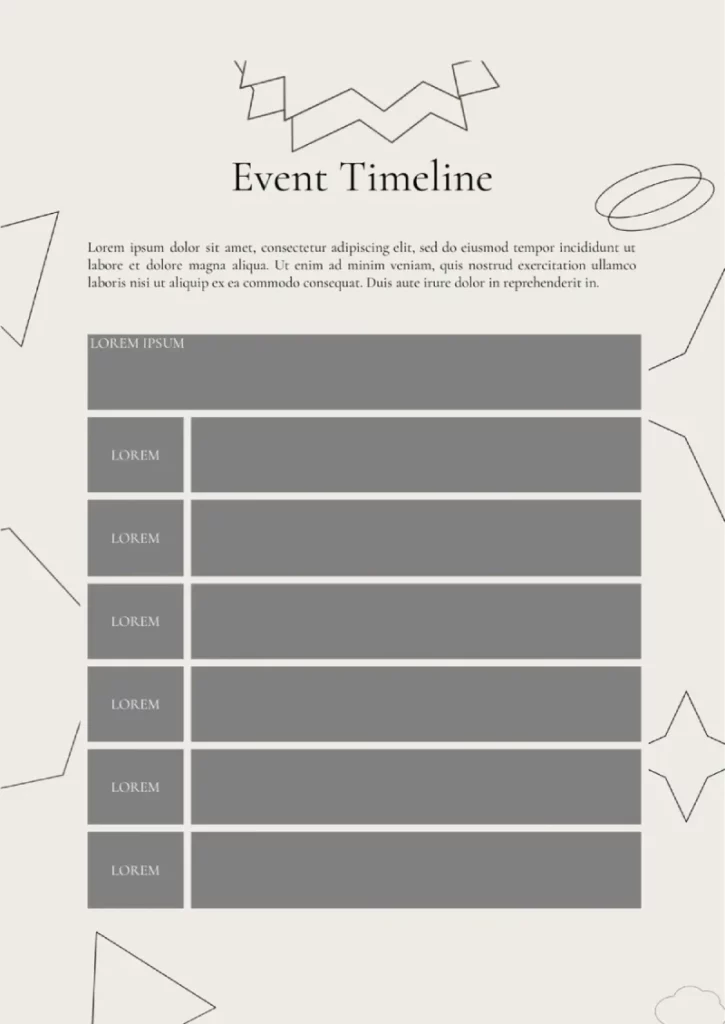 Project Timeline Template
Streamline your project management with the Project Timeline Template. Detailed and organized, this template offers a panoramic view of your project's phases, deadlines, and milestones. It's an indispensable tool for project managers, coordinators, and team members to ensure timely delivery.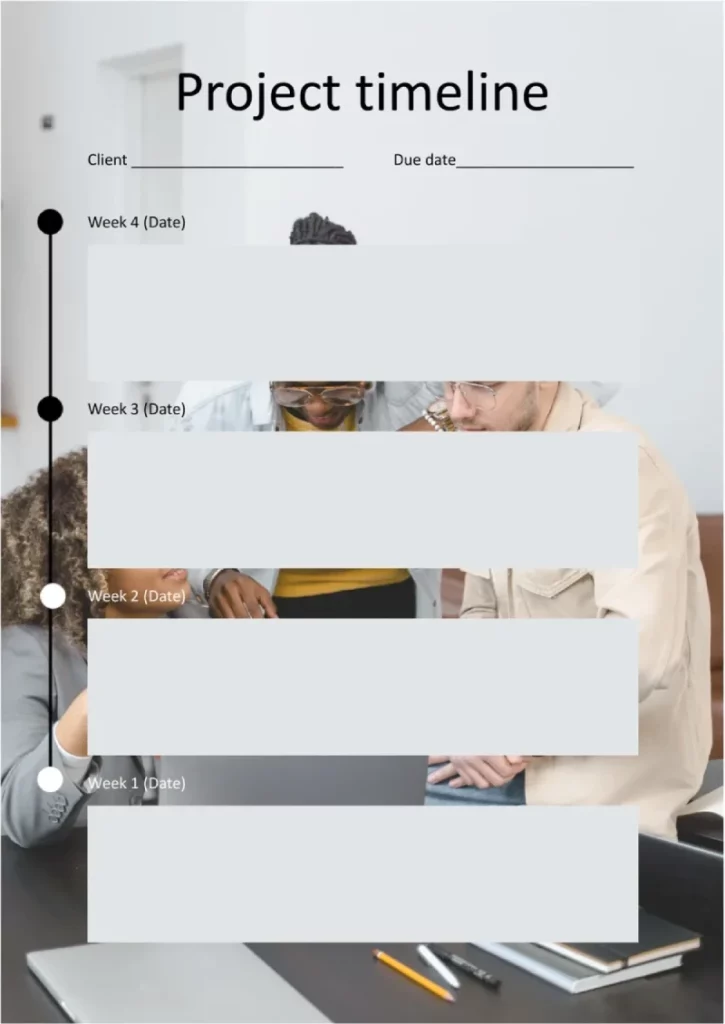 Proposal Contract Timeline Template
Elevate your business professionalism with this comprehensive template bundle. Crafted to cater to all stages of a project — from proposing and contracting to invoicing — this set ensures clarity, trust, and efficiency with clients. It's a must-have for freelancers, agencies, and consultants aiming for seamless transactions.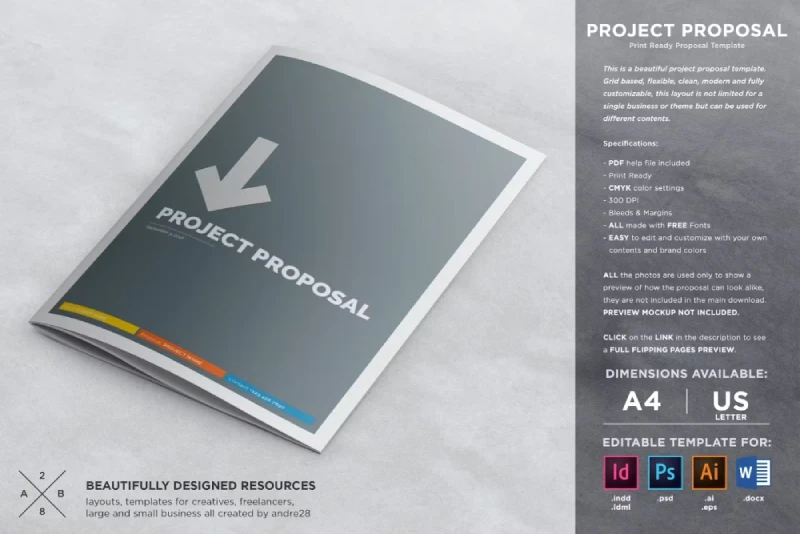 Implementation Timeline Template
Navigate through the phases of your project with the Implementation Timeline Template. Designed for clarity and precision, it assists teams in deploying plans or systems efficiently. A must-have for project managers and consultants aiming to oversee seamless implementations and transitions.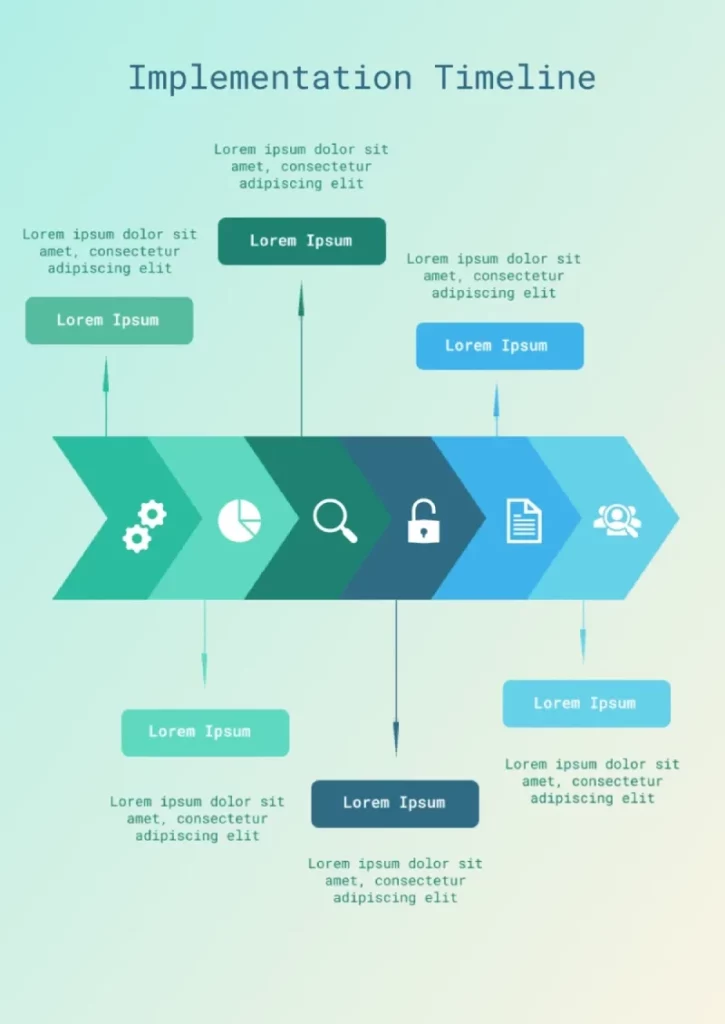 12-Month Timeline Template
Plan your year ahead with the 12-Month Timeline Template. Offering a bird's-eye view of your yearly objectives, tasks, and milestones, this template is perfect for individuals, businesses, or teams aiming for a productive year. Stay organized, be proactive, and monitor your progress month by month.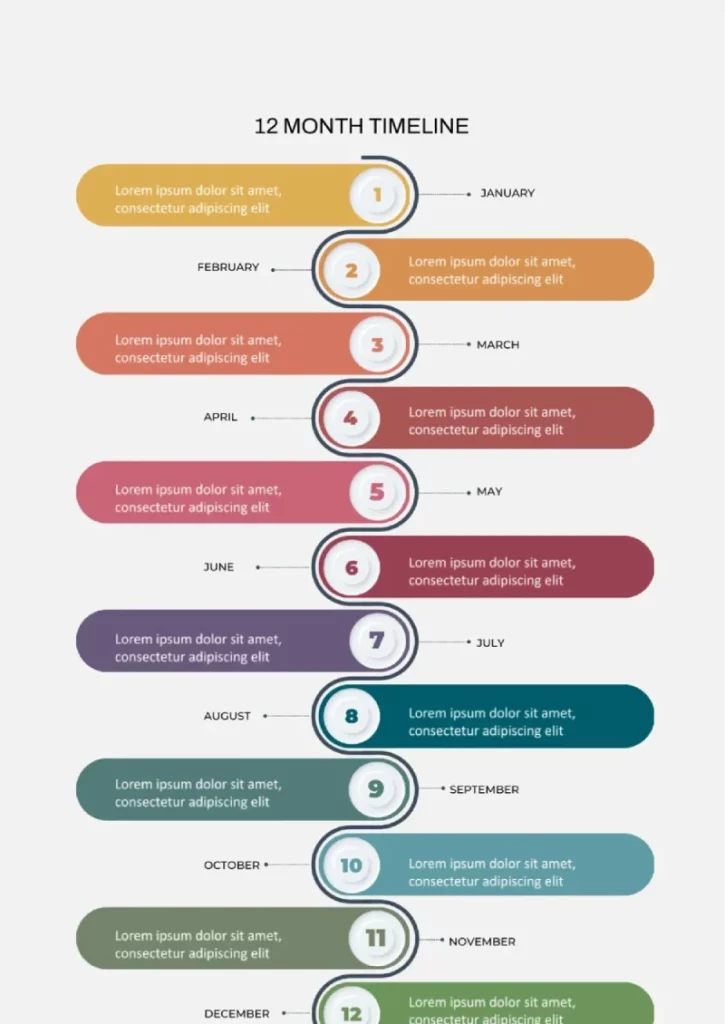 Moving Timeline Template
Simplify your relocation process with the Moving Timeline Template. From packing to setting up in your new space, this tool ensures a smooth transition by laying out every detail. Ideal for families, businesses, or individuals relocating, and looking for a stress-free move.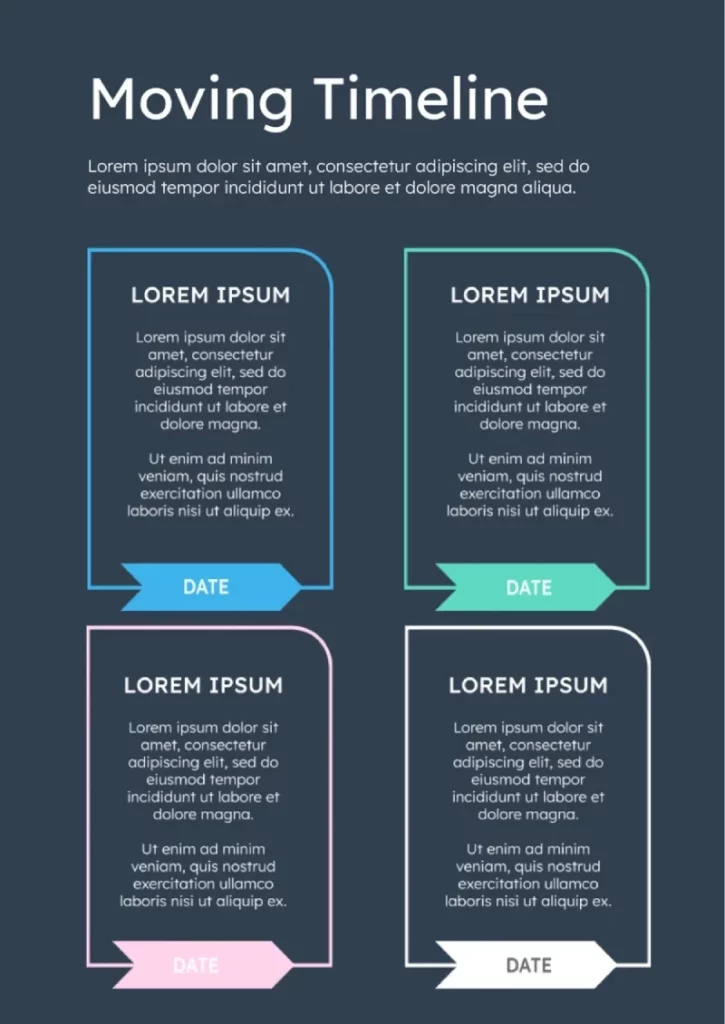 Timeline Template for Students
Embark on an organized academic journey with the Timeline for Students. Tailored for learners, this template aids in tracking assignments, exams, and important dates, ensuring success in academic endeavors. A valuable companion for students aiming for excellence in their studies.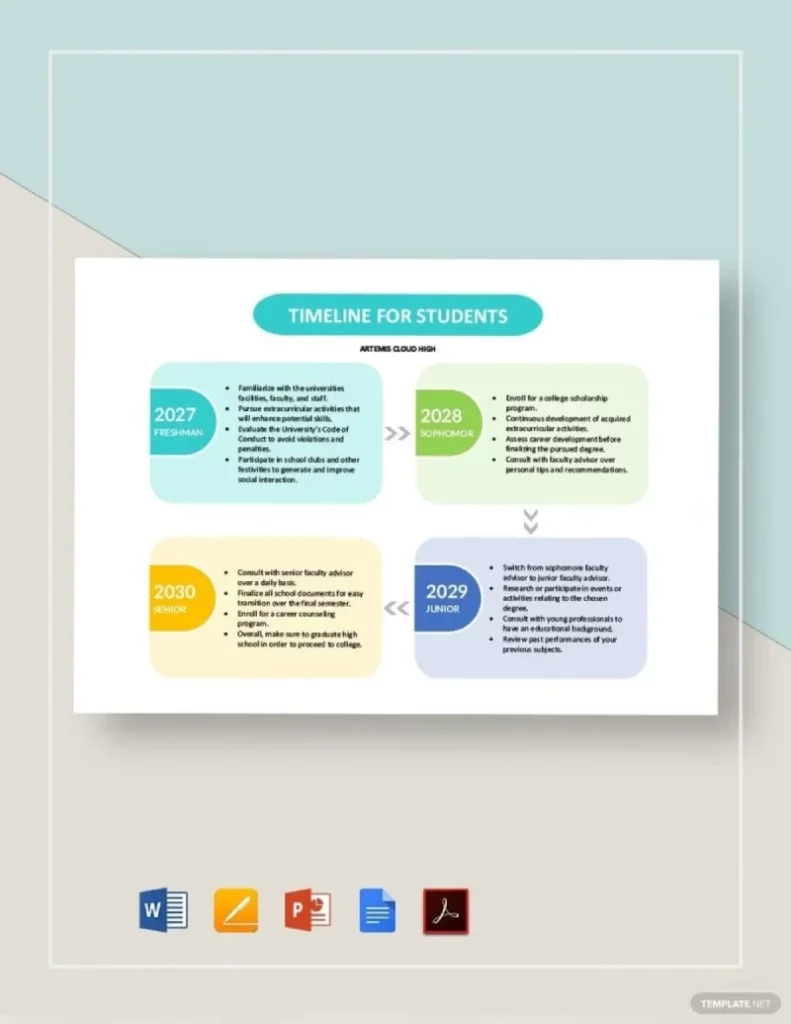 Historical Timeline Template
Dive deep into the annals of history with the Historical Timeline Template. Expertly crafted to present chronological events, discoveries, or milestones, this tool is ideal for educators, researchers, or enthusiasts keen on exploring and presenting the tapestry of the past.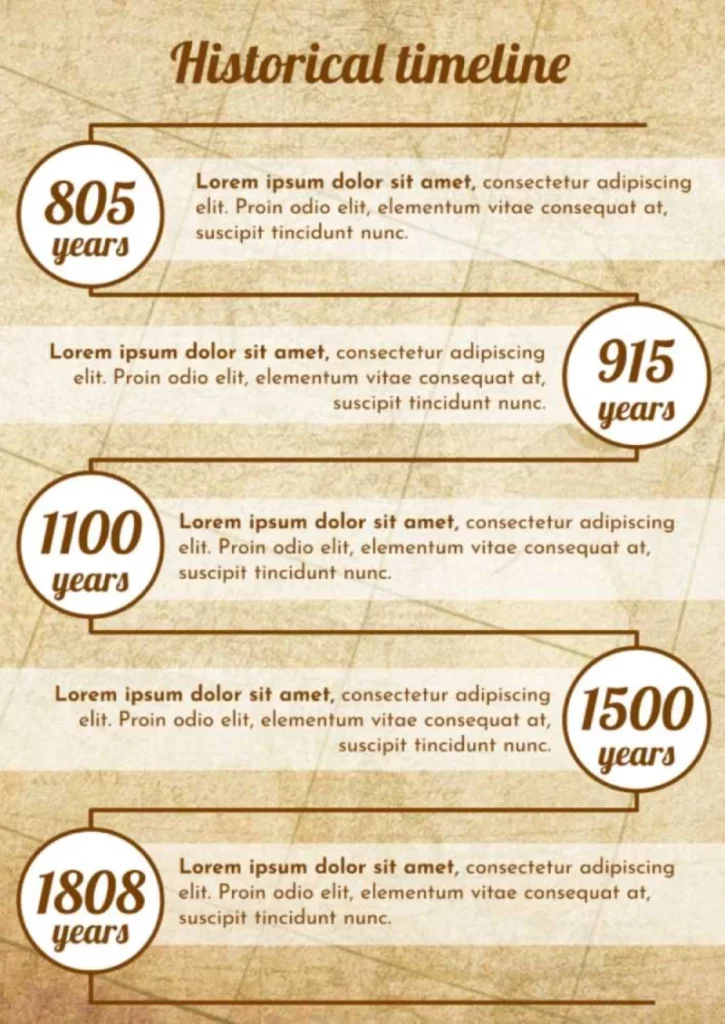 IT Project Timeline Template
Navigate the complexities of tech projects with the IT Project Timeline. This template provides a structured framework to detail out IT tasks, milestones, and deadlines, ensuring projects are executed efficiently. Indispensable for IT managers, developers, and teams aiming for timely project completion.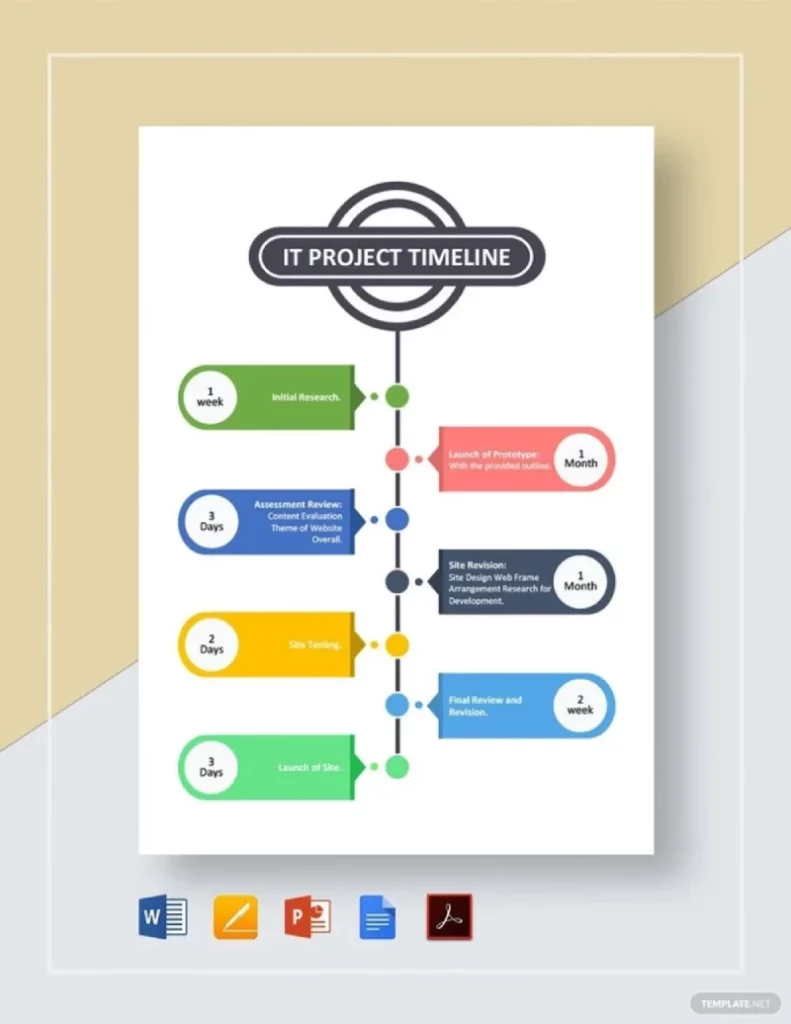 Marketing Timeline Template
Channel your marketing efforts effectively with the Marketing Timeline Template. Designed to plot out campaigns, launches, and strategies, this tool ensures that every marketing initiative is timed perfectly for maximum impact. A must-have for marketers, brands, and agencies looking to captivate their audience.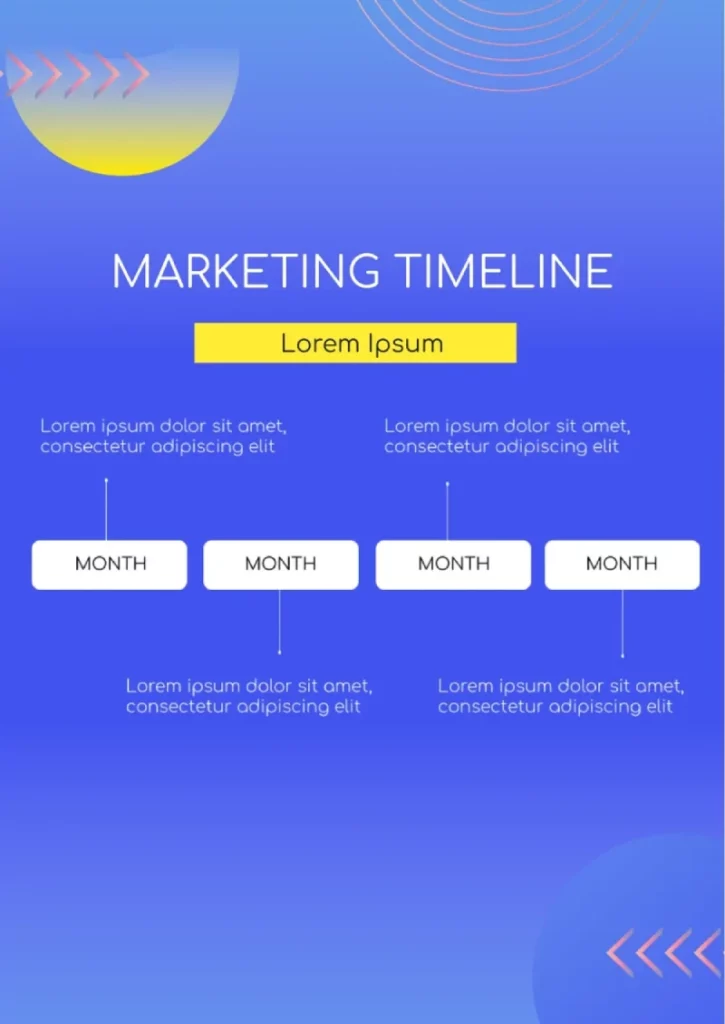 With the variety and versatility of Google Docs timeline templates in 2023, there's truly something for everyone. Whether you're tracking professional milestones or personal memories, these templates offer a convenient and visually pleasing way to organize and present your information. Select a template that resonates with your project's needs, and watch your data come to life in a structured, cohesive manner. With the right tools at your fingertips, creating timelines has never been more accessible or engaging.
Related: Free 30 Google Docs Templates to Increase Your Productivity at Work and in Personal Goals