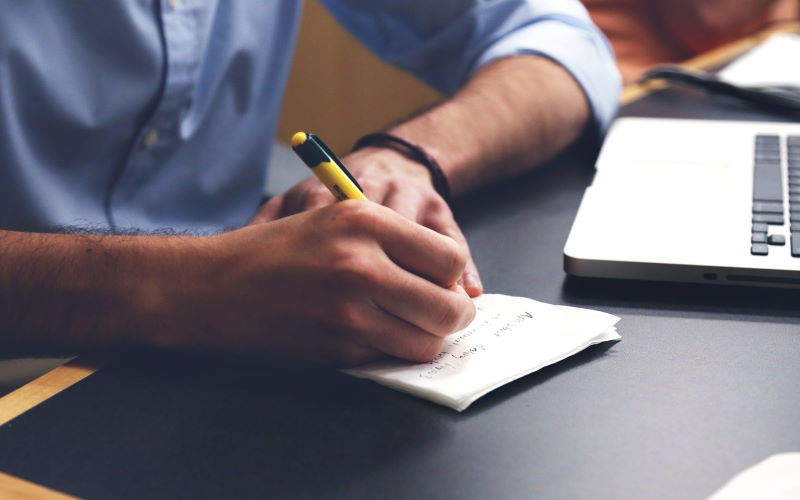 As an event planning business, your job starts the moment a customer places an order. From the moment all the parties involved sign the contract for the event, it's a race to the finish (which is the big day).
Luckily, due to advanced event management solutions, you can cut off some of these tasks and entrust them to automation. It may sound a bit scary, but the data shows that the use of event management software had a positive impact on productivity, increased event attendance, and led to a better profit margin.
If you are interested in choosing such a tool, here are some of the features to consider:
1. Helps Prioritize Your Business's Needs
What do you want from an event sales management software? Do you need better order management or do you want easy access to planning data for staff in the office and on-site?
Of course, these are just a few examples of an event planner's needs, but the idea is that you can use your goals to understand what you want this software tool to accomplish. For instance, if you want to increase event attendance, you may want a better order/ticketing system.
You could also think about using this tool to attract more customers. This often involves a mobile-friendly user interface with an easy-to-understand ordering system and easy access to reviews from other customers (among others).
In short, the best event sales management software is the one that works best for your needs.
2. Fits Your Budget
If the management solution is too expensive for your current level of sales, it may put a lot of pressure on customers, staff, and the overall internal workings of your business. So, even though it may have features that you find important, it's best to make sure the investment is sustainable.
Plus, considering the current shortage of workers and problems with supply chain management, it's best to be cautious about your acquisitions. Luckily, there are solutions that offer their services via a monthly subscription which can be upgraded when you need more features.
3. Helps Organize Business Processes
In the corporate world, automation and easy access to data is held in high regard. This is because when the redundant tasks are taken care of by an automated system, employees can focus on more important things such as nurturing leads, improving customer retention, and so on.
As such, most new businesses who want to start with the right foot forward invest in CRM solutions and other similar tools from the start. A well-designed automated system can process the customers' information on their path from lead to loyal brand supporter. 
It also offers hints on customers' behavior, makes collecting feedback easier, and helps organize internal processes to eliminate redundancy and human error. As a result, you'll end up with more satisfied customers who will be happy to recommend your business to friends, family, and business partners.
4. Is Easy to Use
This is a system that interacts with your employees and your customers, so it has to come with an easy-to-use interface.
All the features must be immediately apparent to people who don't have a technical background and customers must not feel confused about how to place an order or how to get in touch with your customer service team.
Of course, the customer interface is different from the interface used by employees, but both should be fairly easy to understand for the untrained eye. Plus, data processing must be natural, without much effort from your employees. Otherwise, they will avoid using the system, which can be fatal for its integration with the business.
Key Takeaway
Event planning businesses need to think more seriously about automation and technology. Moving forward, this will become the norm and anyone who fails to keep up with the trend will be left behind.
Cover Image by StartupStockPhotos from Pixabay