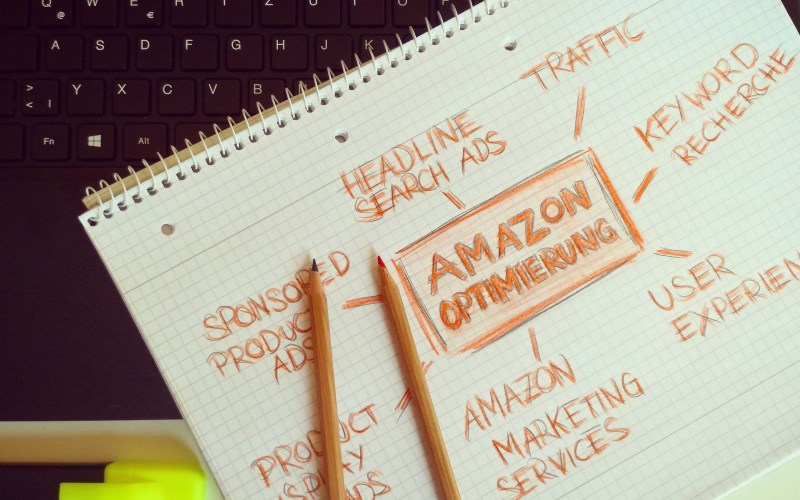 If you're a seller on Amazon, you're probably looking for a way to stand out from the crowd of literally thousands of other sellers on the marketplace. Sure, you can go with the in-house marketing events that Amazon holds such as their Amazon Prime Day, but did you know that there's actually a better way that you can boost your visibility and traffic?
Yes, you guessed it: good, old-fashioned Search Engine Optimization.
SEO for Amazon
Even on Amazon, Search Engine Optimization (SEO) is a powerful tool that can help a company's ranking immensely, especially when done right. It makes a lot of sense when you think about it: regular SEO helps companies rank on Google's search engines. What is Amazon if not a giant search engine that's dedicated to products? When a customer types in a certain product search query, Amazon's servers will basically go through all the product listings and show all the matches. The higher the product ranking, the higher it will show on the search results. And as we all know, the Holy Grail of any online marketing success is to appear on top of a search result.
You can go the paid route and shell out money for a paid Amazon SEO campaign. However, how would you really know if you're getting your money's worth?
Well, here are four factors that you should look for in a good Amazon SEO campaign:
Relevant Keywords
Always keep in mind that Amazon SEO works by structured content and the algorithm will only match keywords if they belong to specific fields. You want to make sure that your products will correspond to the search terms that you're aiming to rank highly for. Include as many keywords as you can so that you won't miss out on unique and "clipped" searches. For example, if you're selling glucosamine supplements designed to treat joint pain, your back-end product listings should include the search terms "glucosamine supplements", "joint pain treatments", and even "treatment joint pain glucosamine".
Yes, it can get nonsensical and weird sometimes, but keep in mind that people don't always type in complete sentences when searching terms on Amazon! A great way to find high-ranking keywords is to research how consumers regularly phrase keyword searches.
Unique and Clear Product Images
The reality is that most people are enticed to purchase something from Amazon if it has great product images attached to it. A good picture will instantly give a consumer an idea of what the product is at a glance, and without an image, your product listing is likely to get the cold shoulder from a potential buyer. Amazon actually offers tips on how to provide great pictures of your products, such as taking pictures from multiple angles, adding meta-tags, and using high-definition photography as much as possible.
You might think that this goes without saying, but you'd be surprised how many sellers try to do it: NEVER USE STOCK IMAGES OR COMPETITOR PRODUCT IMAGES. They are easy to catch, and it sends a negative message about your company. It tells your buyers that you're too lazy to actually take your own pictures and that you put so little value into your own stock that you'd rather use someone else's pictures!
Focusing on Variations
Another great way to boost your Amazon SEO ranking is by highlighting product variations as much as possible because it causes your product to stand out from similar items on the marketplace. Make sure to emphasize product variations on your listings, such as differences in color, size, and weight.
Variations also help by balancing out product demand. Say you have different variation listings of the same product with one that's doing better than the other. If you use the right variations, Amazon SEO will show both products in one search result.
Correct and Informative Product Descriptions
A product description is a mix of the product's specifications, image, and consumer choices. The key here is writing it in such a way that it becomes appealing to a potential buyer. Think of your product description as your ultimate selling point: what one or two sentences will really capture your buyer's interest and make them want to do business with you?
A great way to write a product description is to use two different formats: paragraph and bullet points. Make a short paragraph (around 2-4 sentences are ideal) about what the product is and how it works. The bullet points, on the other hand, should highlight the benefits that a consumer will enjoy if they purchase the product.