Improving your projects and business can easily be made, without investing huge amounts of money or time. How and why is that simple?
We have at our disposal tens of thousands (even more probably) of web tools and services, every need we have is covered with success by several companies. The single issue is to select the most efficient web tools from this multitude of options.
In this article we selected and reviewed the best 45 tools that will heavily improve your projects.
Let's begin.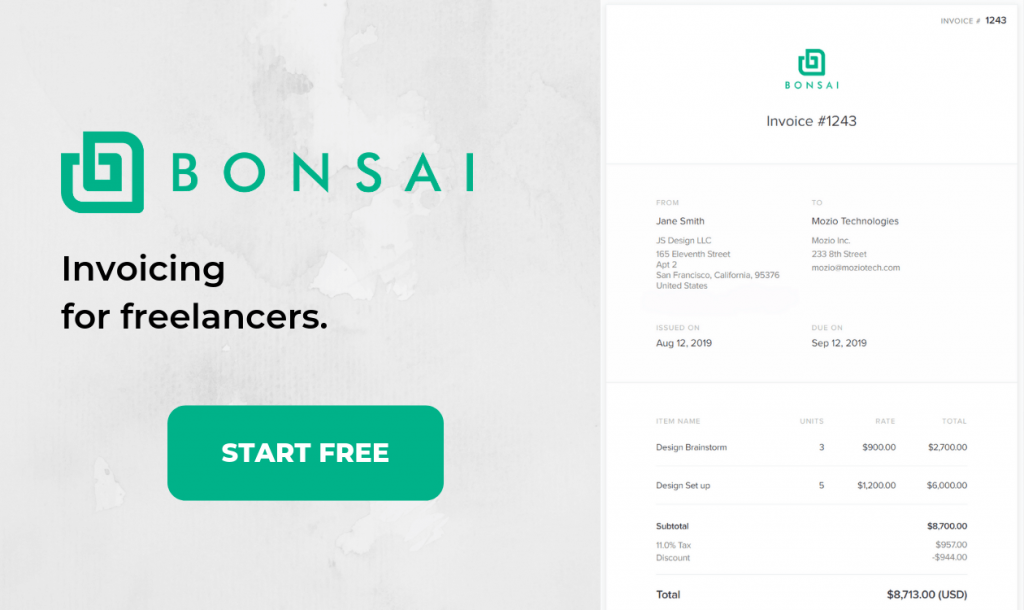 Bonsai is a professional, effective and super-simple to use invoicing solution for freelancers. Designers, developers, writers, photographers, videographers and anybody else, will put on auto-pilot their freelancing and save tons of time and money, while getting peace of mind.
Bonsai is used to structure proposals, to build gorgeous invoices that will help you get paid faster (this solution is used by over 100,000 happy people telling that they are getting paid 13 days faster), to track activity and payments, to automate reminders (let Bonsai chase your customers in your place) and to accept payments as you wish (get paid via credit card, bank transfer (ACH), PayPal and bitcoin. Enjoy secure transactions, competitive rates, and quick pay outs.)
The interface is friendly, lightning fast and it will guide you every moment.
Start use Bonsai for free.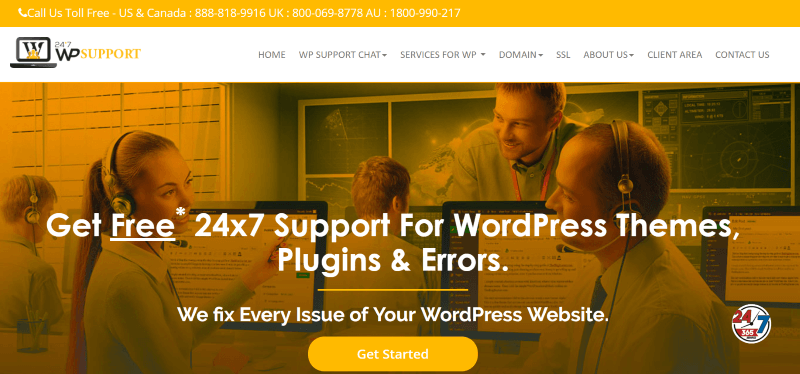 WordPress is awesome to use until you knock your head off to the first issue, or you need a modification. There are tens of thousands of gorgeous themes but all these need to be customized, optimized and properly installed to work great on your website. A lot of work needs to be done.
24×7 WP Support is a team of WordPress experts that will help you get rid of all the headaches and solving all your needs, being available 24/7 via chat and email.
They will handle all the WordPress issues (speed and optimization, all kind of errors, will help you move from another host, and much more), will provide you a great managed hosting WordPress plan which starts at $1 per month, will help you with a WordPress website that look great and which is highly optimized for conversions and speed, and they can even do the SEO for you. You need a new domain name or a SSL certificate for an awesome price and free installation? 24×7 WP Support team of WordPress professionals will help you right away.
Their All in One hosted WordPress website package includes over 400 WordPress premium themes, WordPress training – 20 videos, Jetpack training – 35 videos, WooCommerce training – 22 videos, and Yoast SEO training – 15 videos, and much more.
Get a free consultation from 24×7 WP Support. The pricing starts at $6.67 per hour.
MonsterInsights is the best WordPress analytics plugin with over 2 million happy users and the first plugin in his niche that is powerful, yet super simple to use.
These are some of the features that makes MonsterInsights the most powerful and friendly WordPress analytics plugin on the market: universal tracking (setup universal website tracking across devices and campaigns with just a few clicks without any code), real-time status (get real-time stats right inside WordPress to see who is online, what are they doing, and more), page level analytics (get detailed stats for each post and page, so you can see the most popular posts, pages, and sections of your site) and several others.
Start understanding what content matters for your visitors, how they find and use your website and get to know you're your website visitors in a whole new way.
Get MonsterInsights and heavily improve your ROI, revenue and profits.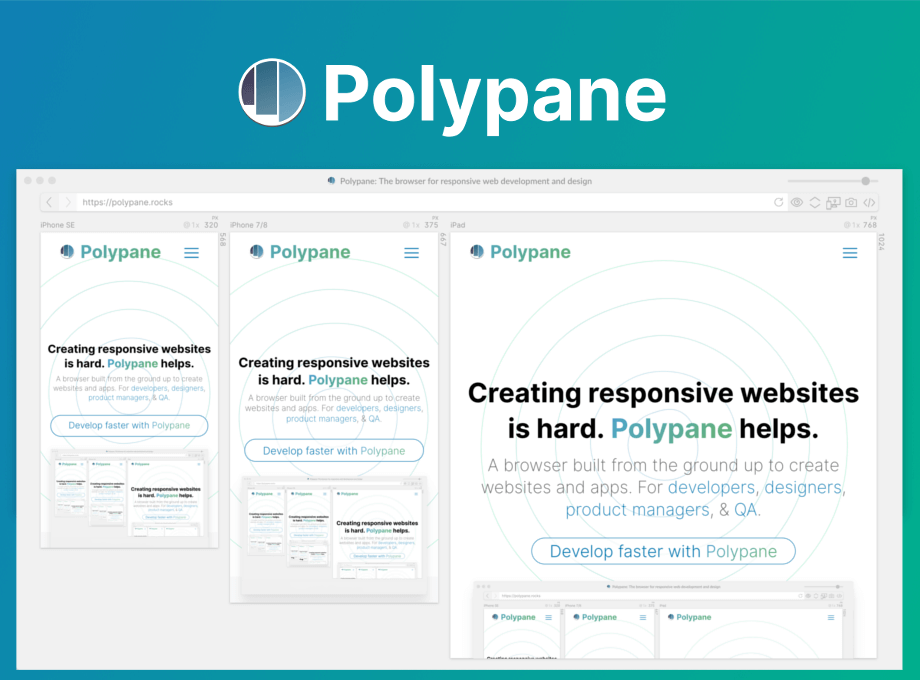 Polypane is the ideal browser for creating responsive websites, tailor made for agencies, solo developers, UI/UX designers, QA engineers, and anyone that works on the web. This browser increases your productivity and the quality of your output, with features that help you develop higher quality websites faster than ever before.
Polypane will help you view your site at all sizes, sync all your actions between panels, detect CSS breakpoint automatically, has powerful devtools and devtools extensions at your disposal, can take screenshots of all your viewports with one click and much more.
Register for the full 14-day free trial.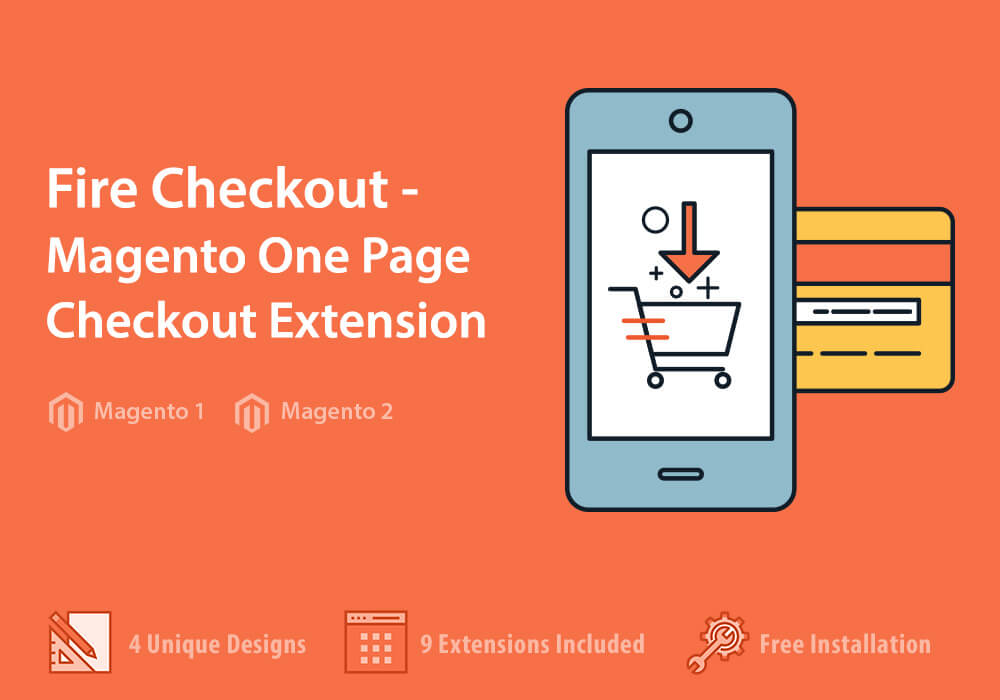 With Fire Checkout Magento module, you can choose 5 amazing checkout page layouts which are easily customizable. All layouts have a responsive design that helps both desktop and mobile visitors get the best checkout experience ever. Moreover, the responsive design is a nice tactic to make your web-store succeed in SERPs.
Try the free demo.
Codester is one of the biggest marketplace for designers and developers where they will find thousands of awesome good stuff. The website is filled with premium PHP scripts, app templates, themes, plugins and much more.
Always check the flash sale section where hugely discounts items are being sold.
Browse Codester and pick what you need.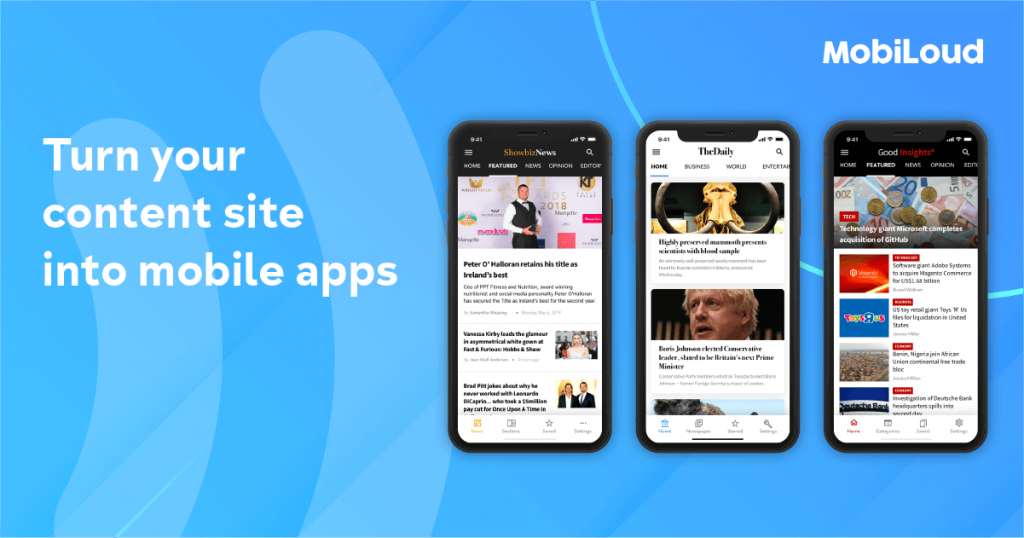 MobiLoud is a service that creates beautiful and powerful native apps for digital publishers – helping you to grow your traffic, engagement and revenue.
They take your existing WordPress site and convert it into custom and feature rich apps for iOS and Android – ready to publish in a matter of weeks and at a fraction of the cost of traditional development.
The apps will update automatically with anything you publish on your site, and you'll have all the features you need to grow like ad integration, subscriptions, push notifications and more. You can even use all your existing plugins.
They handle everything for you from start to finish including ongoing maintenance.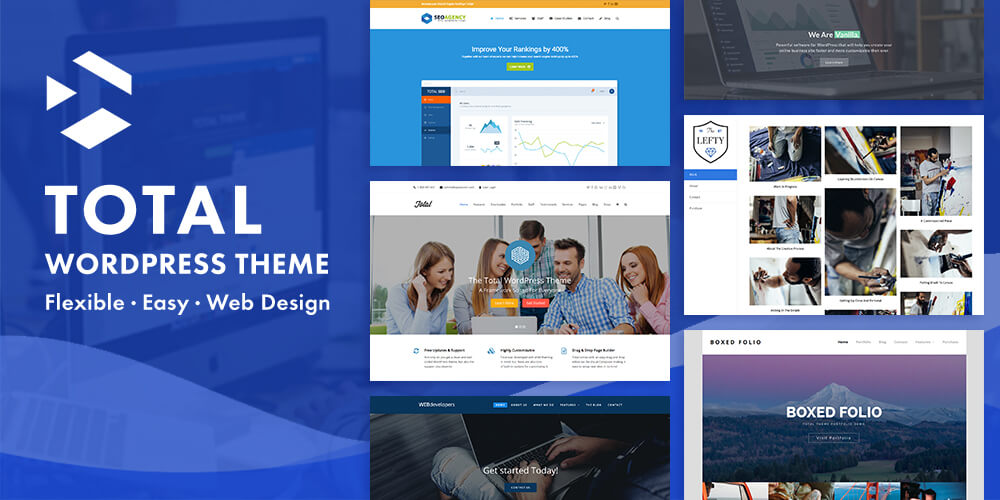 Total is a flexible, easy to use and multipurpose WordPress theme that will make your website stand out of the crowd. Total is filled with tons of features and options, with great demos that can be installed with 1-click and a super friendly interface that will help you fully customize the theme.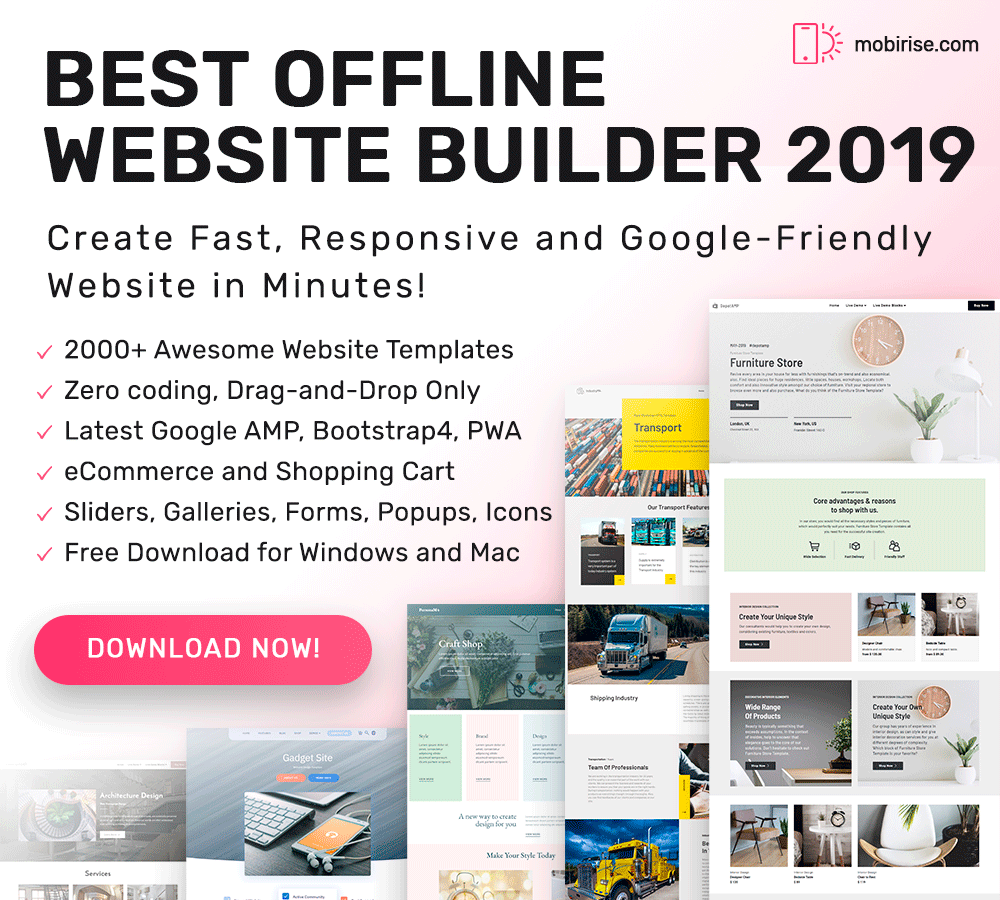 The best offline website builder on the market in 2019 is Mobirise, a solution that is requiring 0 skills and special experience. Anybody can now create professional, fully functional and pixel-perfect websites that highly convert, in a couple of minutes.
Mobirise is loaded with over 2,000 awesome website templates, a great drag-and-drop editor and tens of sliders, galleries, forms, popups, icons and much more.
Build your next website with Mobirise.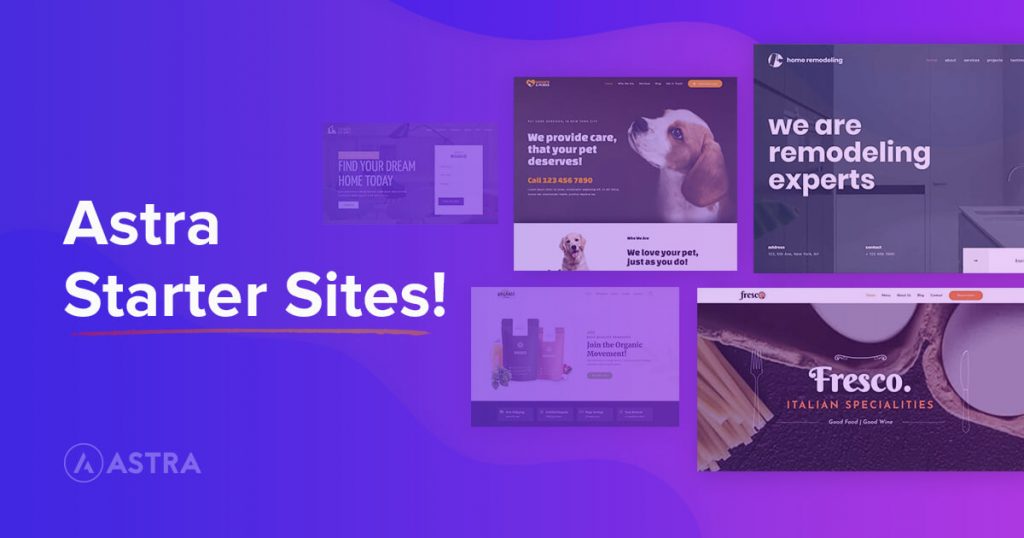 Astra builds the best Elementor free and premium templates on the market. There are over 100 themes that are heavily optimized for conversions and have a pixel-perfect design.
Choose the theme you want and start customizing it.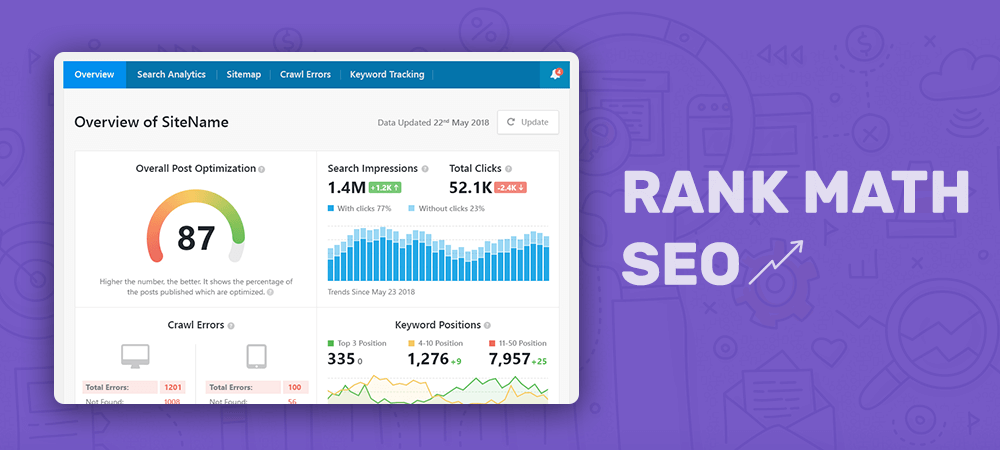 Rank Math SEO is the most popular and powerful WordPress SEO plugin that will make your website rank higher. After a quick installation and setup, Rank Math will take care of your website SEO.
Download Rank Math.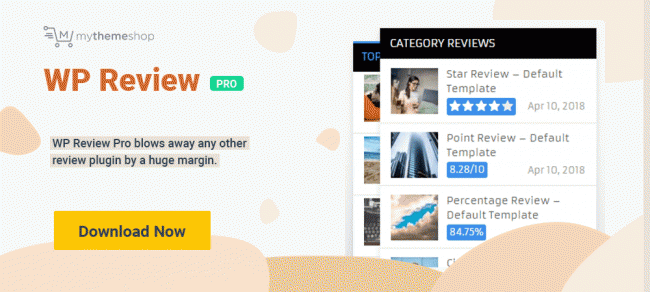 With over 100,000 powered websites, WP Review is the most popular WordPress review plugin on the market. Using it you can easily create reviews and rank higher in search engines.
WP Review is integrated with Google Places Reviews, Yelp and Facebook, and it is super simple to customize.
Try it for free.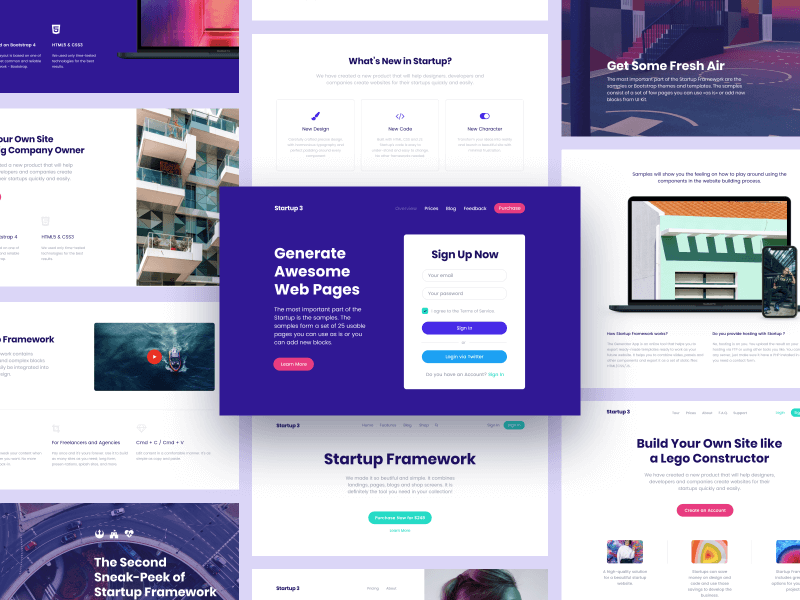 Designmodo is very popular for creating several impressive products. One of them is Postcards which is an email template builder for your next HubSpot marketing campaign. Using it you can easily create and edit email templates online without any coding skills.
The results are excellent, try it.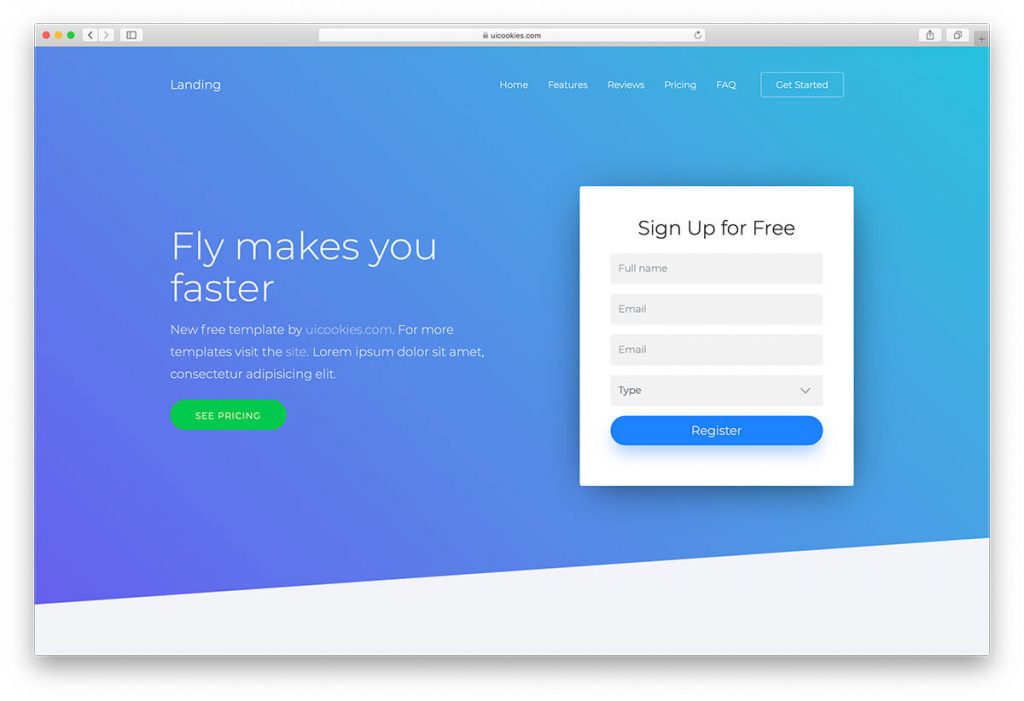 Landing is a professional free one-page Bootstrap template that works fine for any kind of landing page. It is highly optimized for conversions, it has a clean design and it is loaded with tons of features and options.
Build your next landing page for free with Landing.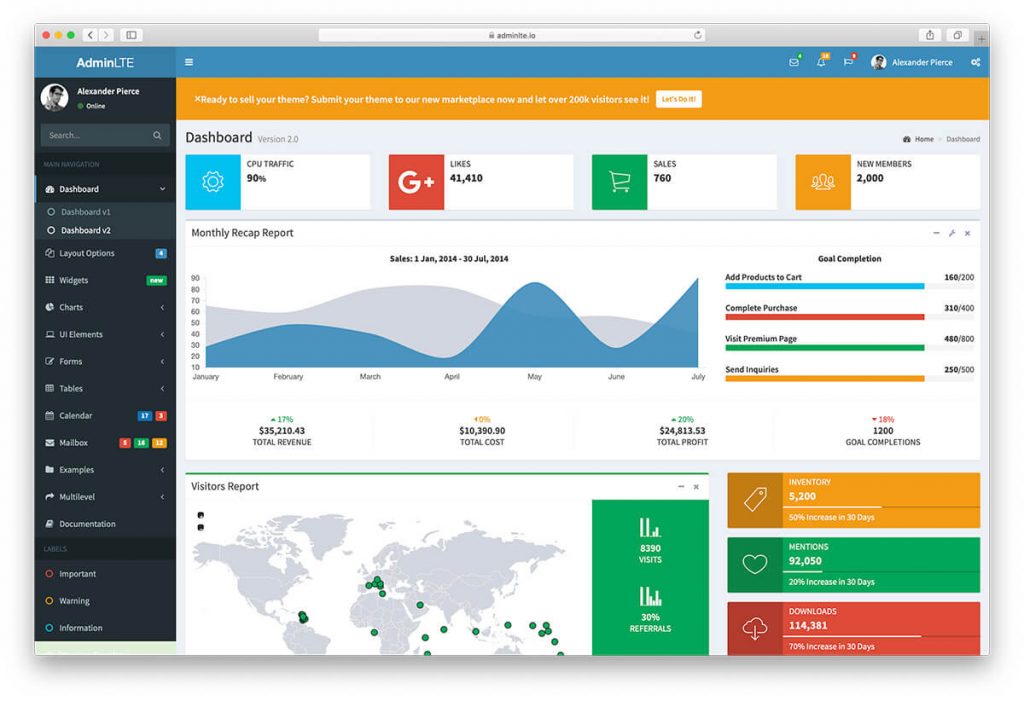 AdminLTE is a powerful and very popular Bootstrap admin dashboard template which is loaded with awesome good stuff: 6 skins, responsive design, over 1,000 icons, over 18 plugins and an additional 3 custom made plugins made for AdminLTE, plus much more.
Have a live preview to see AdminLTE in action.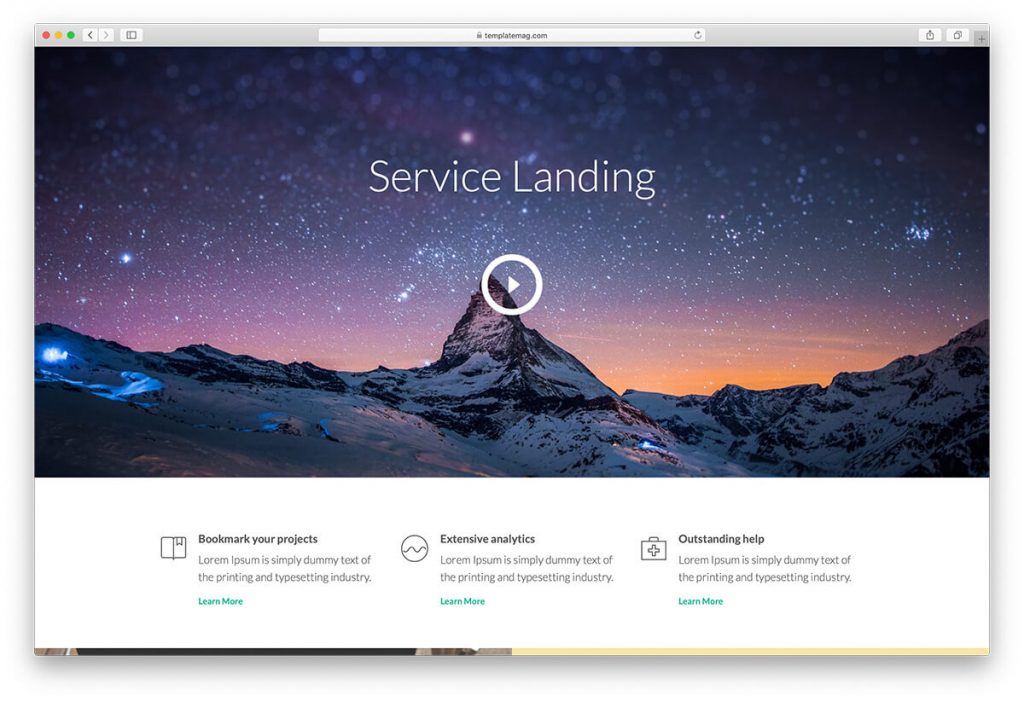 ServicesLanding is a very attractive, flexible and gorgeous landing page template that looks great on all devices and it is lightning fast. This theme is highly optimized for conversions, being a top choice for companies looking to heavily improve sales.
ServicesLanding is free to use.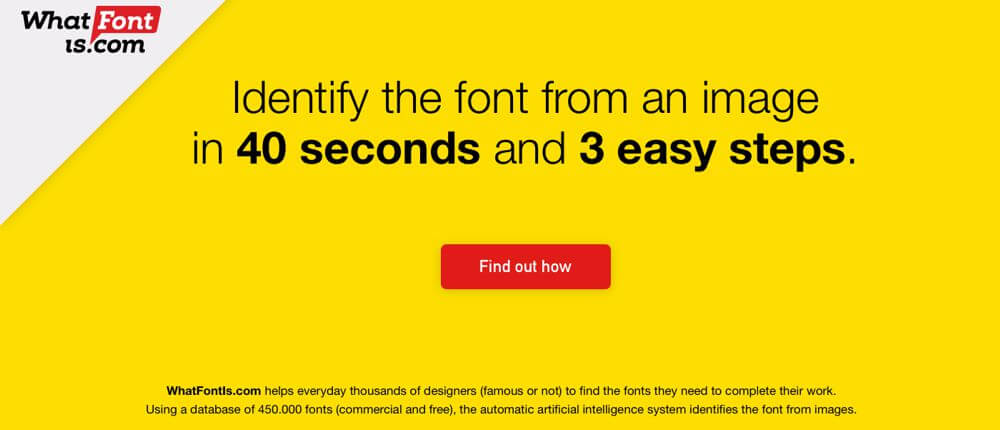 When you find a font that you love, take a picture and upload it on WhatFontIs. This is the fastest and easiest solution to quickly identify a font from an image in 40 seconds and 3 easy steps.
WhatFontIs has a huge database of over 550,000 free and commercial fonts and the most powerful AI software that will identify the font you are looking for in seconds.
The results are impressive, try it.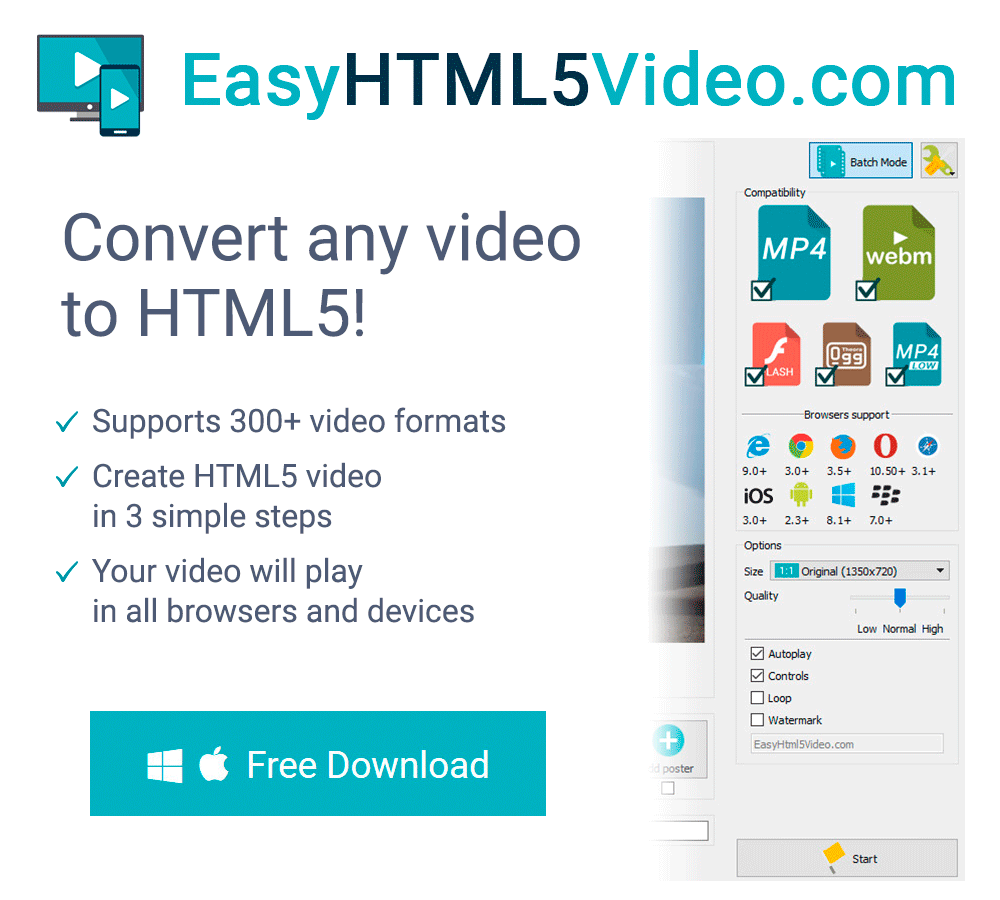 Converting your video to HTML5 is super simple with this web tool. It supports over 300 video formats and the created video will play in all browsers and devices. The interface is friendly, lightning fast and it will guide you every moment.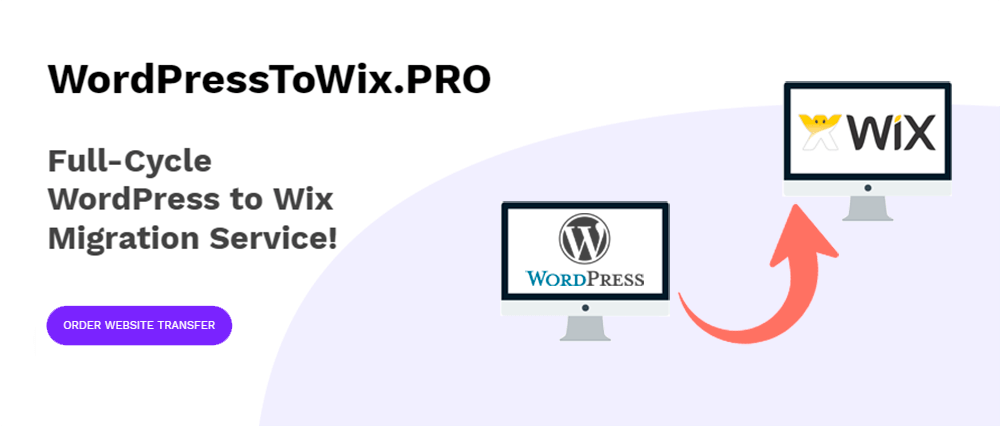 WordPressToWix.PRO positions itself as a credible niche resource that sees its mission in helping users convert their WordPress websites to Wix. The service has been around for over 3 years, having completed more than 178 successful website transfers. They ensure the utmost security of projects converted as well as 100% risk-free website migration procedure.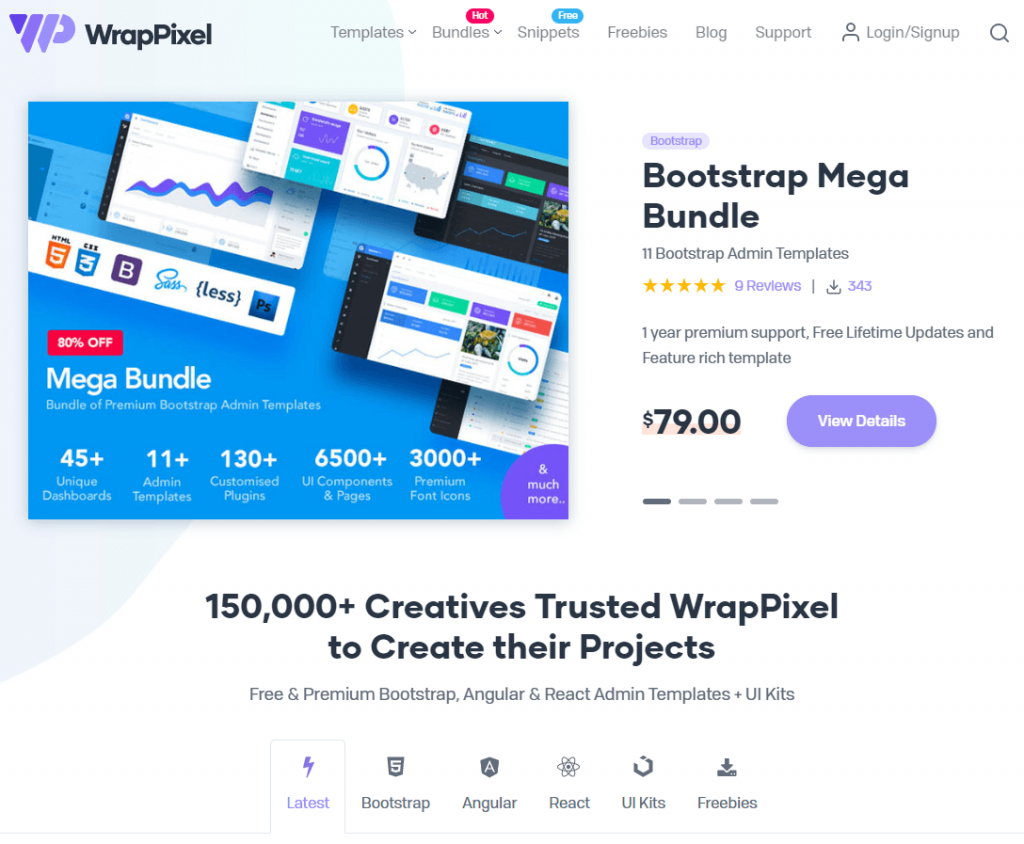 WrapPixel was used by over 150,000 creatives to create their projects by using free and premium Bootstrap items from this website. The Mega Bundle contains over 45 unique dashboards, 11 admin templates, 130 customized plugins, 6,500 UI components and pages, and over 3.000 premium fonts icons, all of that for only $79.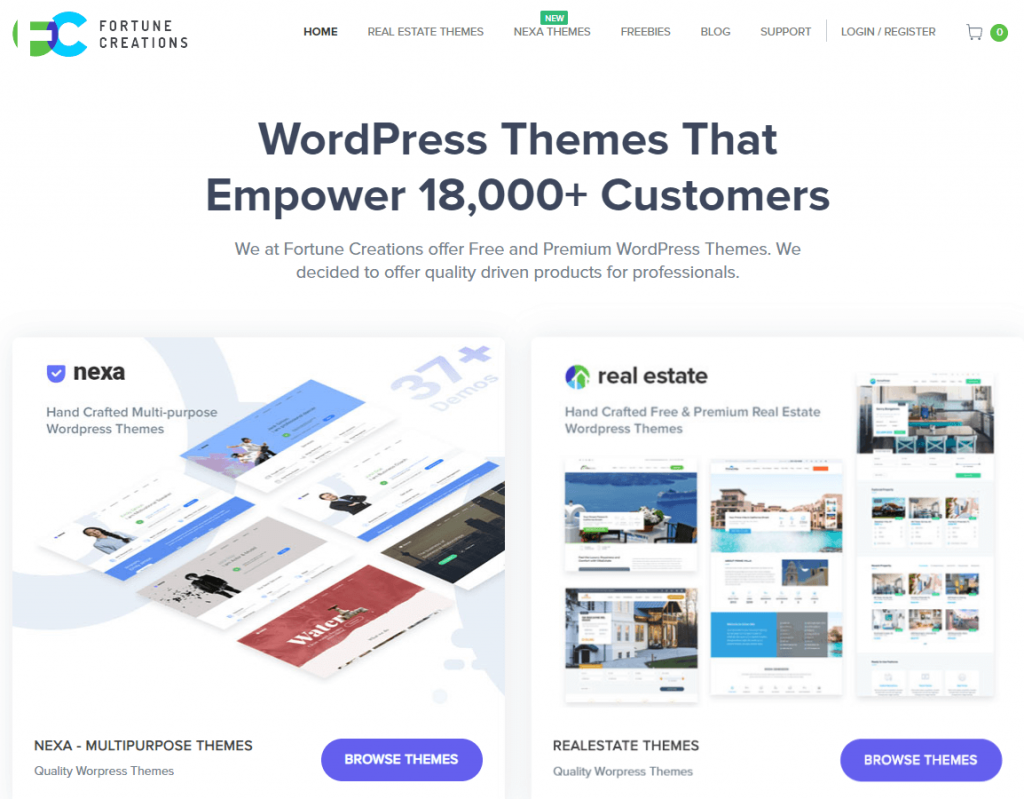 FortuneCreations builds the highest quality WordPress themes on the market, empowering over 18,000 customers. All these themes have a very attractive and clean design, are optimized for conversions and load extremely fast which will help your website rank higher and offer a great user experience to the visitors.
Browse FortuneCreations and pick the theme you need.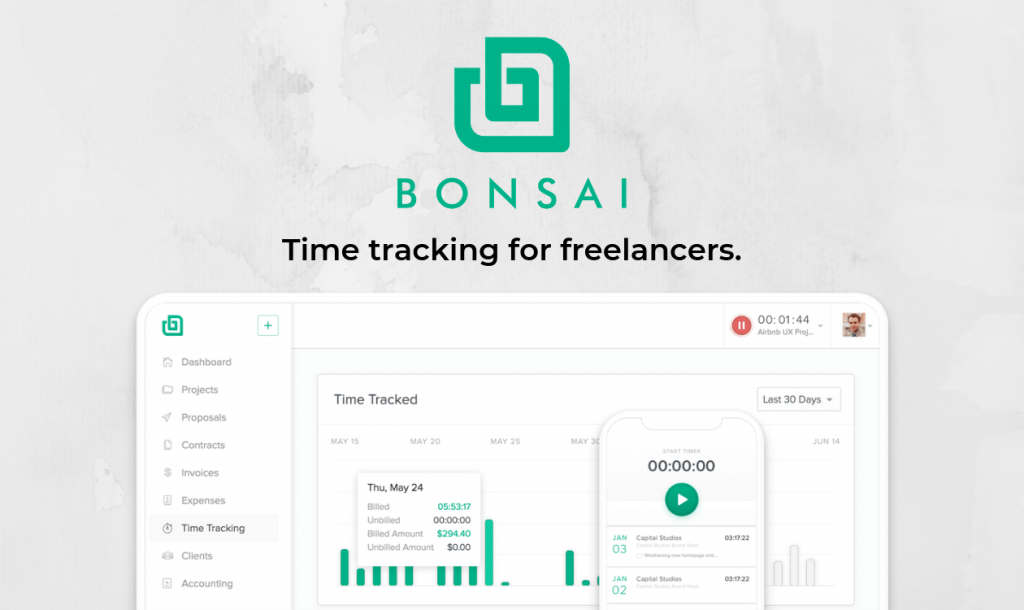 Bonsai is the best provider of dedicated tools for freelancing, empowering tens of thousands of freelancers.
Bonsai Time Tracking helps freelancers to track time in 1-click, to centralize time sheets, automate invoicing, boost productivity and much more.
This the first time tracker fully integrated with your workflow and it is available on web, macOS and iOS.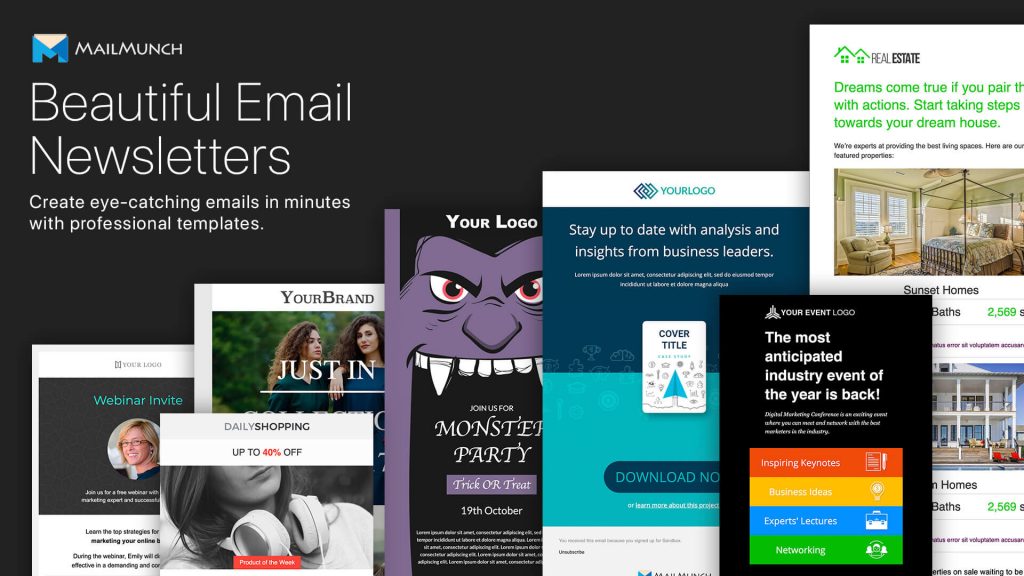 MailMunch is the best email newsletter builder on the market, being super simple to use without having any coding skills or previous experience. It is loaded with tons of gorgeous newsletter templates, a powerful drag-and-drop editor and tens of options that will make your newsletters stand out of the crowd and quickly convert.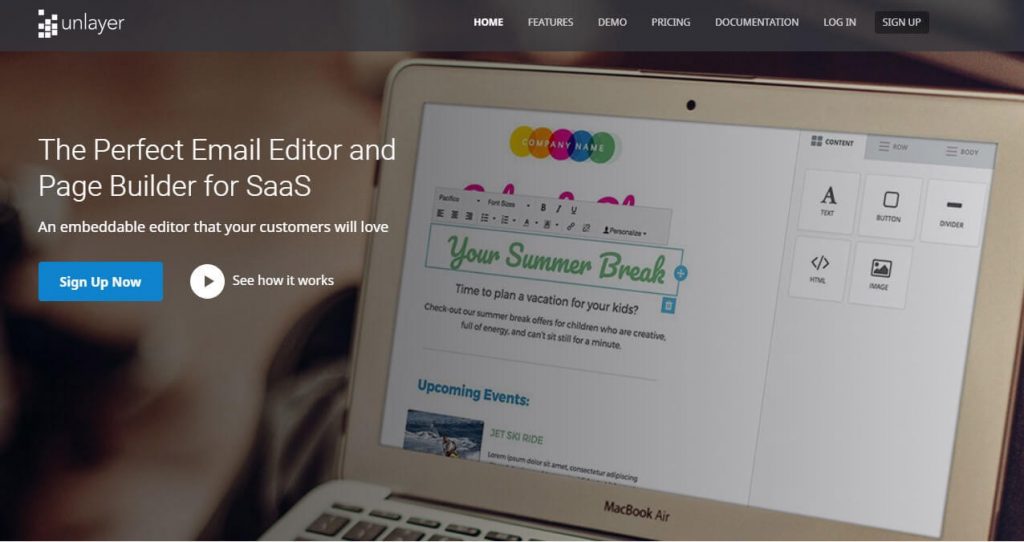 Unlayer will let your website customers create email newsletter that are engaging and which quickly convert. They will find plenty of beautiful email newsletter templates, a super simple to use drag-and-drop builder and a friendly interface that is fast and helpful.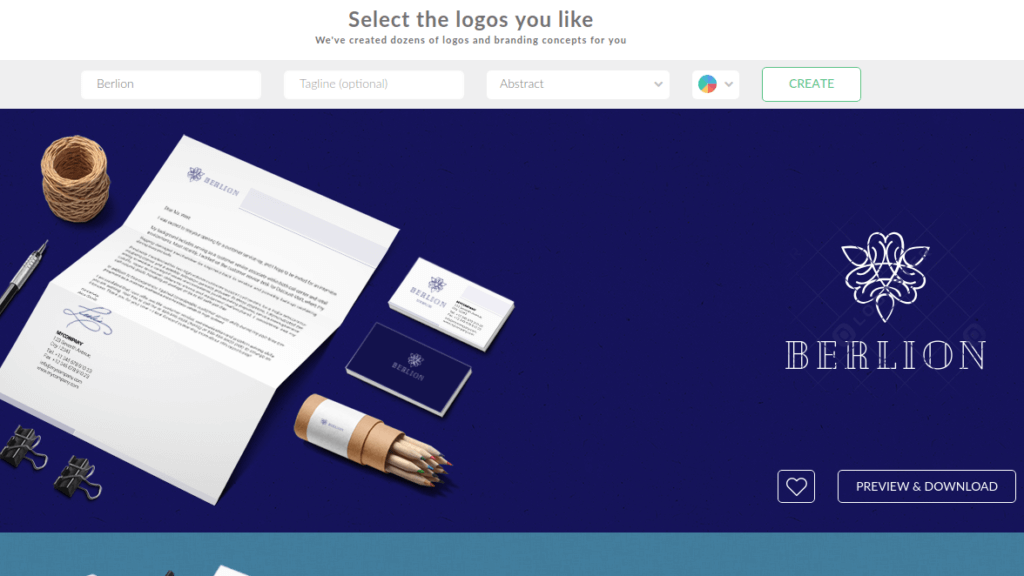 Logaster is a great way to get a logo design in a matter of minutes with this budget-friendly solution. Write your company name, add a slogan and symbol if needed, and the platform will present you hundreds of logo designs to choose from.
Try Logaster, the results are impressive.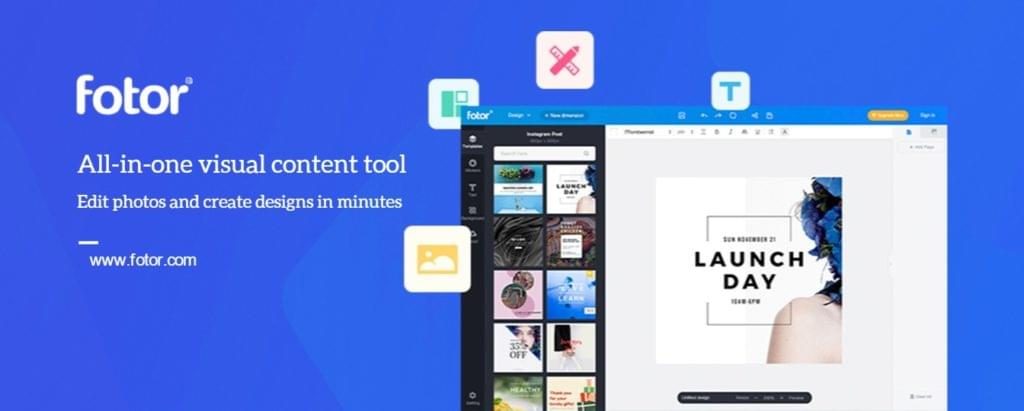 Fotor is the fastest and easiest way to edit and create highly engaging pictures for your websites, ads and social media channels. The web app is loaded with tons of awesome good stuff and a friendly interface which is lightning fast and super simple to use.
Create pictures that convert with Fotor.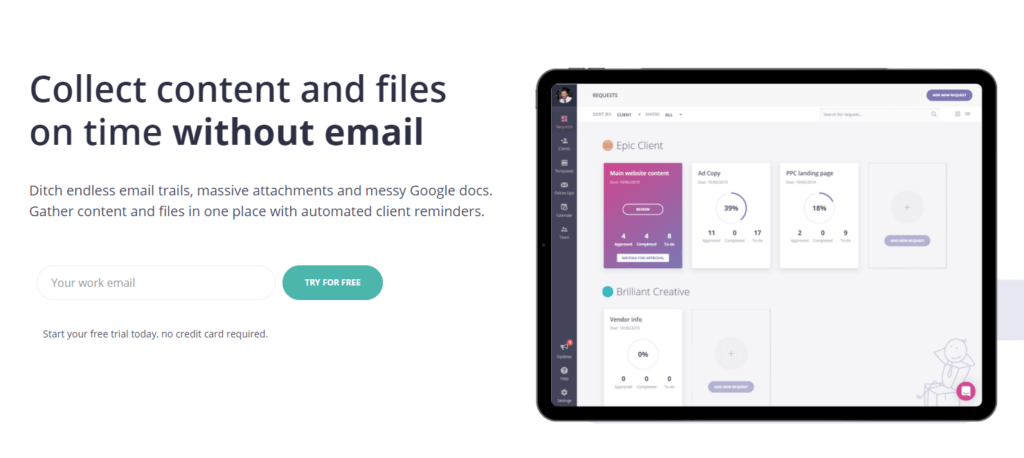 Content Snare is used by designers, bookkeepers, digital marketers, coaches and engineers, to get content and files from their customers without spending time. This web app will send your customers automatic reminders and it will offer them a professional solution to send you content and upload files.
Start your free 14 day trial today and see how Content Snare works.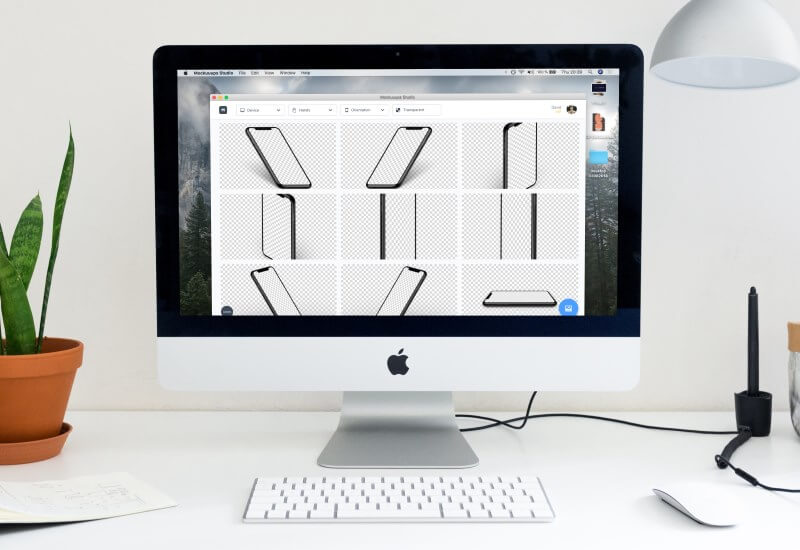 Mockuuup is a great mockup generator used by designers (Place your design instantly to the huge library of mockups and find your ideal in a second.), by content creators (Easily create stunning visuals which helps you boost engagement on social, blogposts or advertising campaigns.) and by agencies.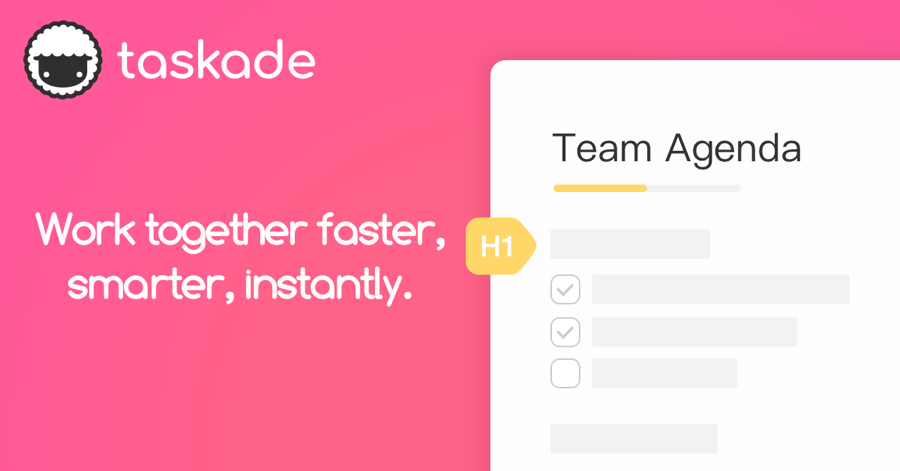 Taskade replaces Asana, Slack and Google Docs, being a unified workplace for distributed teams with real-time collaboration. Your team will be more efficient and it will boost their productivity. Taskade is designed as a remote workspace for distributed teams and it works awesome.
Sign up with Google or your email to see Taskade in action, it takes a couple of minutes.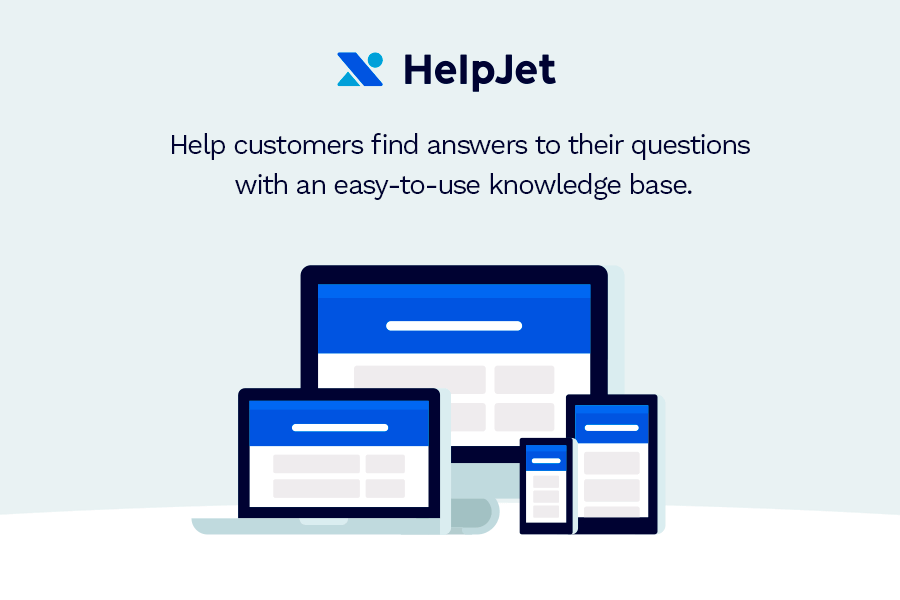 HelpJet is the most popular way to help your customers find answers to their questions by implementing a knowledge base. Now you can easily increase sales without hiring more support staff.
Try it for free.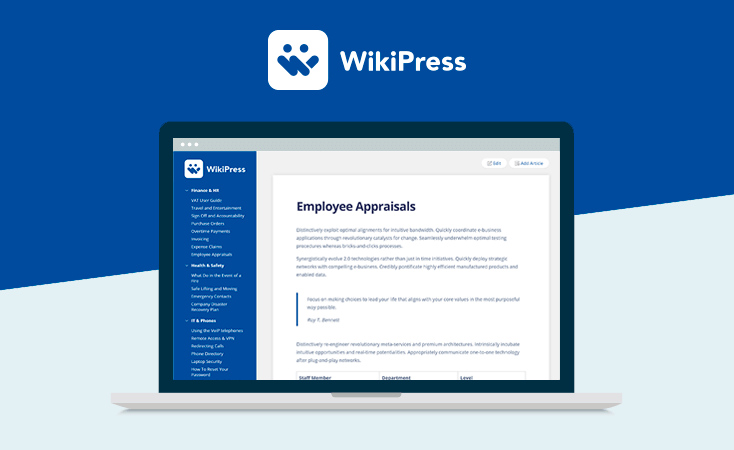 WikiPress is a fully featured collaborative wiki theme for WordPress, being loaded with tons of features and options, including a brilliant and clean design that will make your website stand out of the crowd.
View the demo to see WikiPress in action.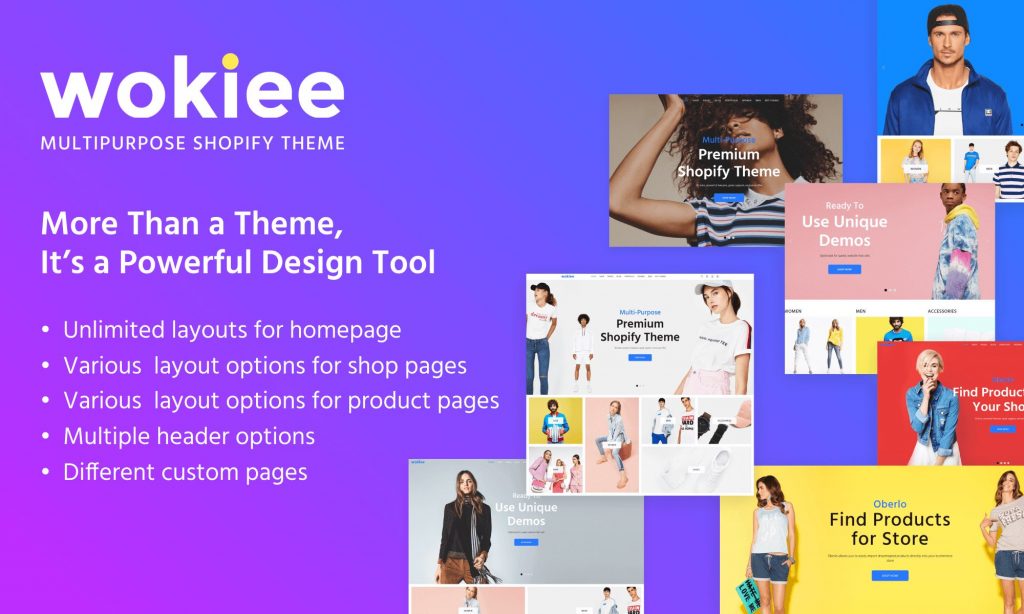 Wokiee is more than a Shopify theme, is a powerful design tool that will make your store stand out of the crowd. It is loaded with unlimited layouts for homepage, various layout option for shop and product pages, multiple header option, different custom pages, and much more.
Use Wokiee to build a Shopify store that will hugely convert.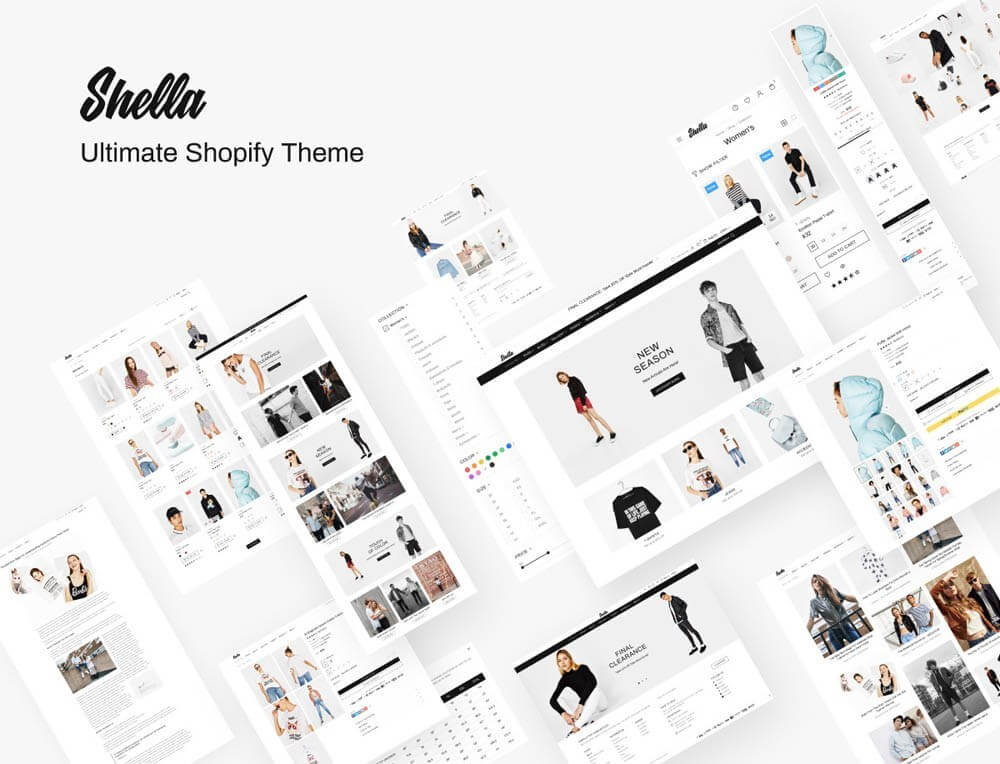 Shella is the ultimate fashion Shopify theme, having a clean, pixel-perfect and gorgeous design that will make your store stand out of the crowd, offering a unique experience to your visitors. Shella is loaded with tons of features and options, being super simple to install and customize.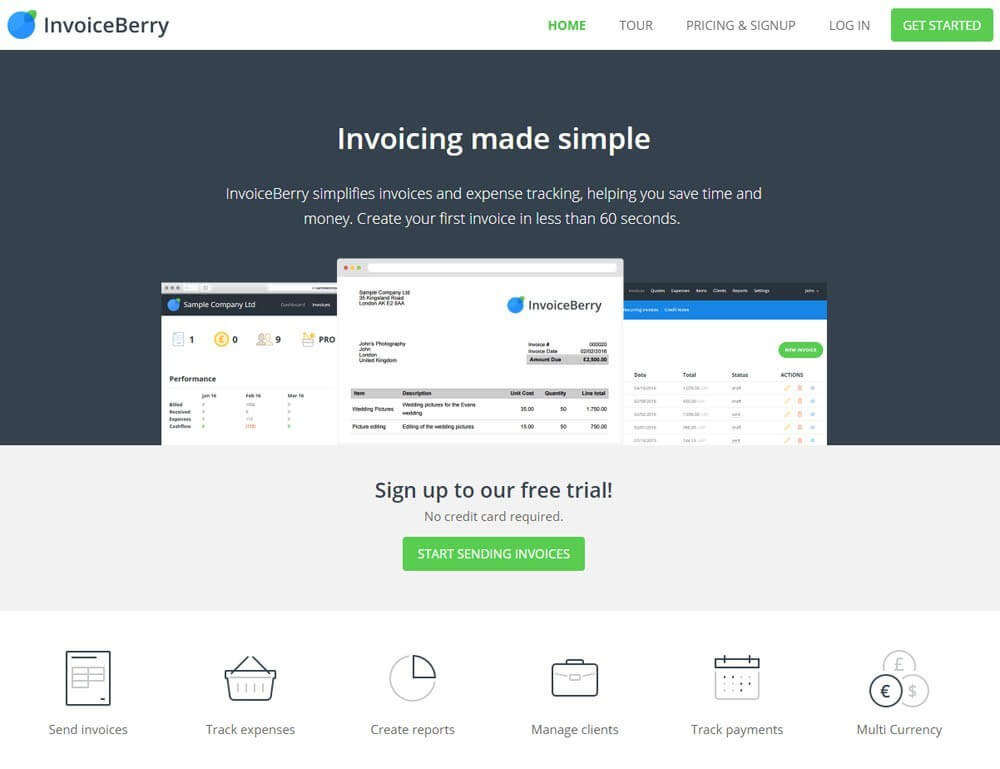 InvoiceBerry is a lightning fast and efficient invoicing software that will help you create fully customized invoices in 60 seconds or less, to track expenses and payments, create reports, manage clients and much more.
Sign up for the free trial, you don't need a credit card.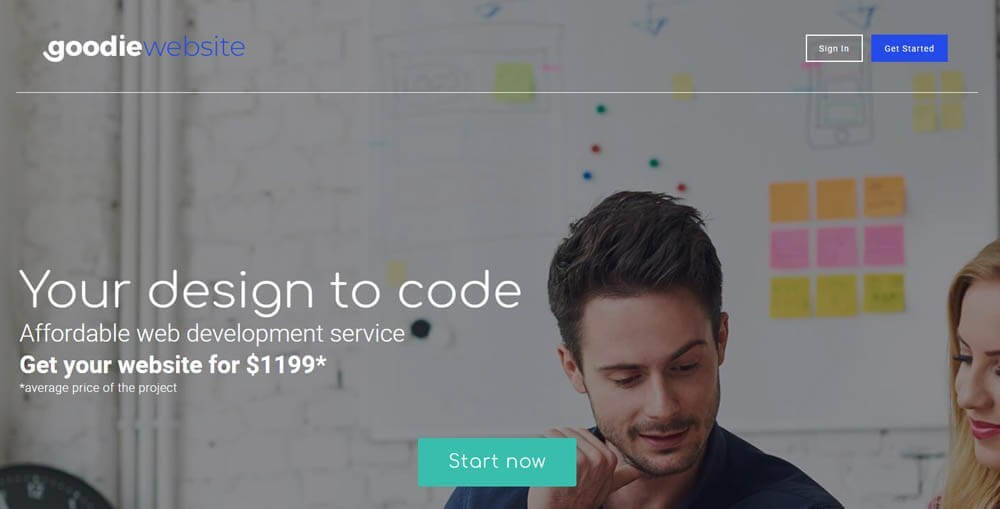 Goodie is a professional and very popular web development service that is a great fit for 1-10 WordPress pages, for small business owners looking to amplify their online presence, to designers looking for a reliable web development partner and much more.
Get in touch with Goodie.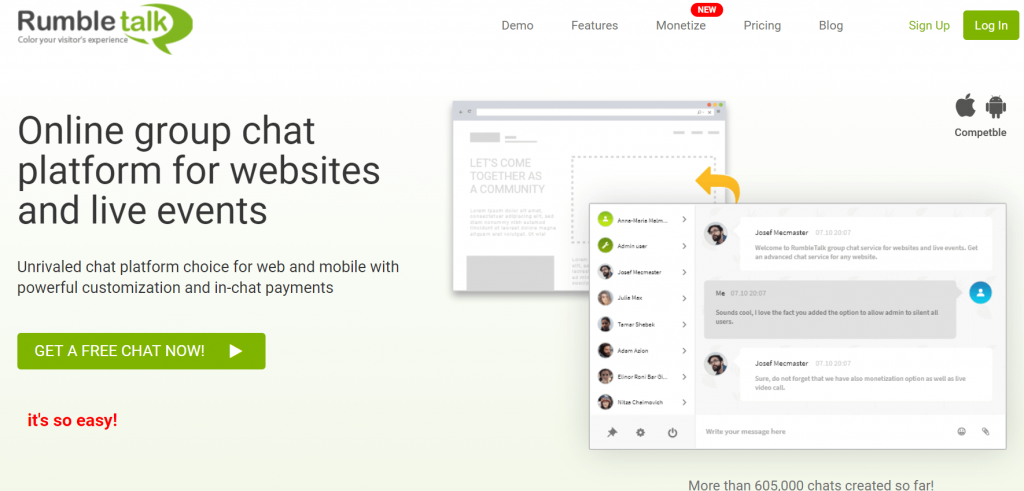 With RumbleTalk anyone can now add an online group chat to the website without having any coding skills or previous experience. The process is super simple and straightforward.
Start engaging your website visitors with RumbleTalk.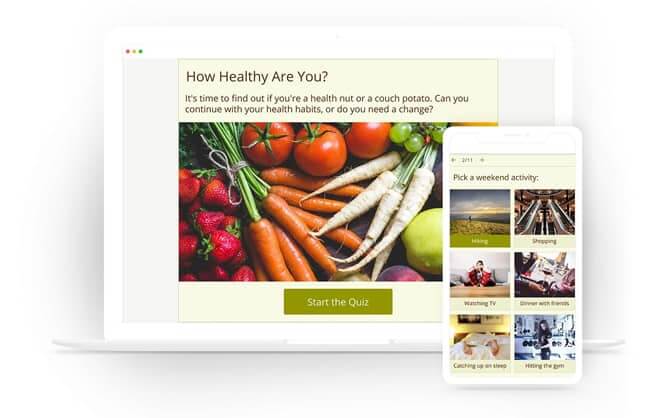 OpinionStage is a professional and friendly solution to build highly engaging quizzes starting from their extremely attractive templates and using the powerful editor and tons of options.
The online quiz creator supports all popular quiz formats to fully fit your use-case. Create personality quizzes, trivia quizzes, assessment quizzes, score quizzes and more.
Start creating quizzes that are engaging for your audience.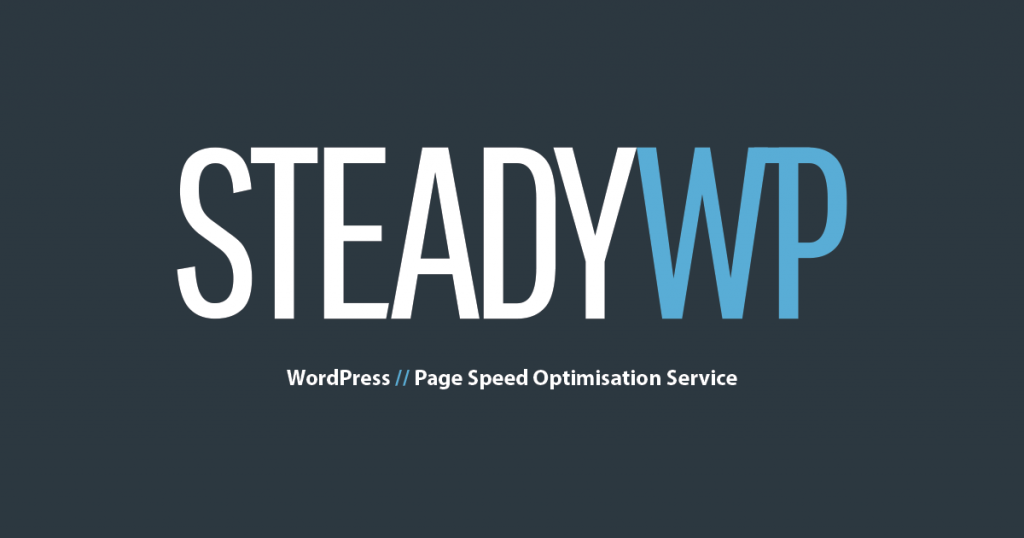 SteadyWP will help your WordPress website have much better loading speeds, helping it rank higher and convert better. Let experts help your website generate more by being fast.
Get in touch with SteadyWP.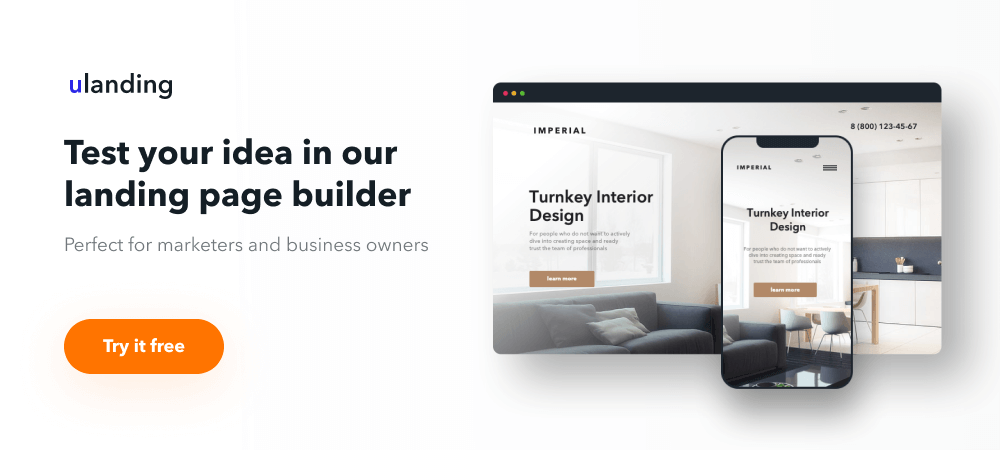 With a new service by the uKit Group, uLanding, you can build attractive landing pages quite quickly. No coding skills required. All you need to do is to create a one-pager that will make your prospects join your mail list and buy your products or services. Try it out now with a free trial period and check if it works for you.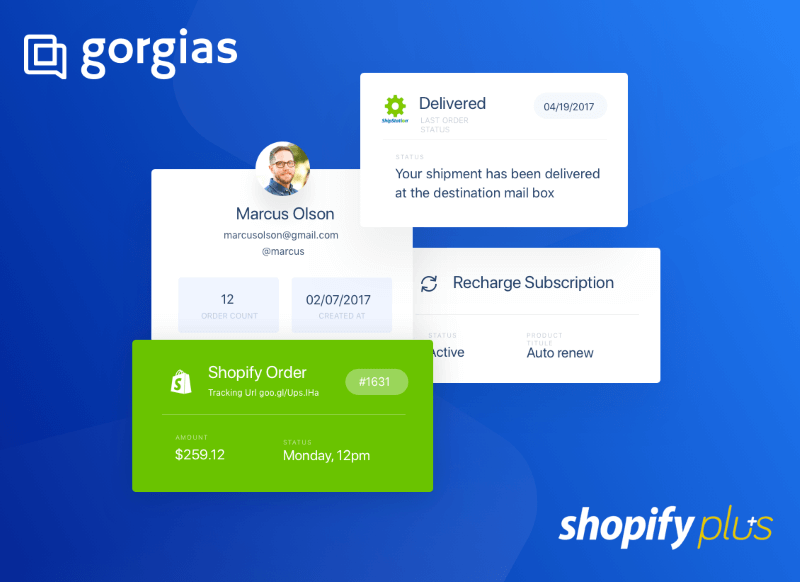 Gorgias is a brilliant Shopify app that will help you add a live chat to your store in a matter of minutes. This translate into better conversions and revenue.
Using Gorgias you will initiate interaction with your store visitors, you will provide live customer feedback and follow up on your website's visitors even when you are offline thanks to our email capture prompt: never leave a visitor unattended!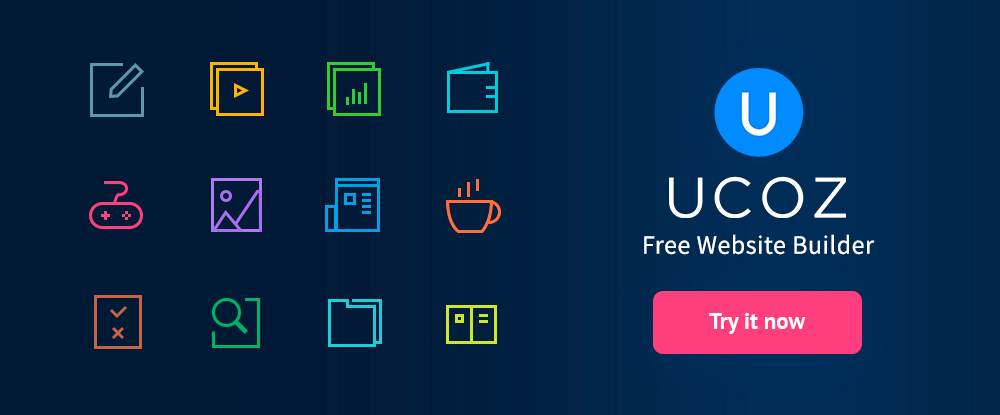 uCoz is a top multi-purpose website builder that has user-friendly features: its module structure lets you choose those you need for the site. Want to create a blog? Just activate the corresponding module. Besides, the platform offers various templates and visual editor to work with them, SEO options, HTML and CSS control and more. Check them all yourself, free!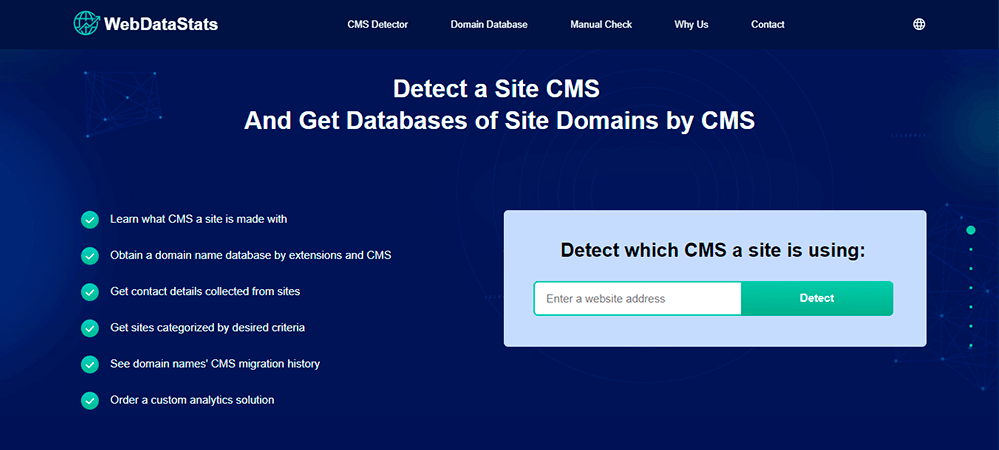 WebDataStats is an up-to-date free platform for analyzing CMS: it can collect statistics, see the CMS increase and drops in sites in a certain period, detect CMS of a site. The service will be helpful not only for marketing and analytics experts but also for a general audience.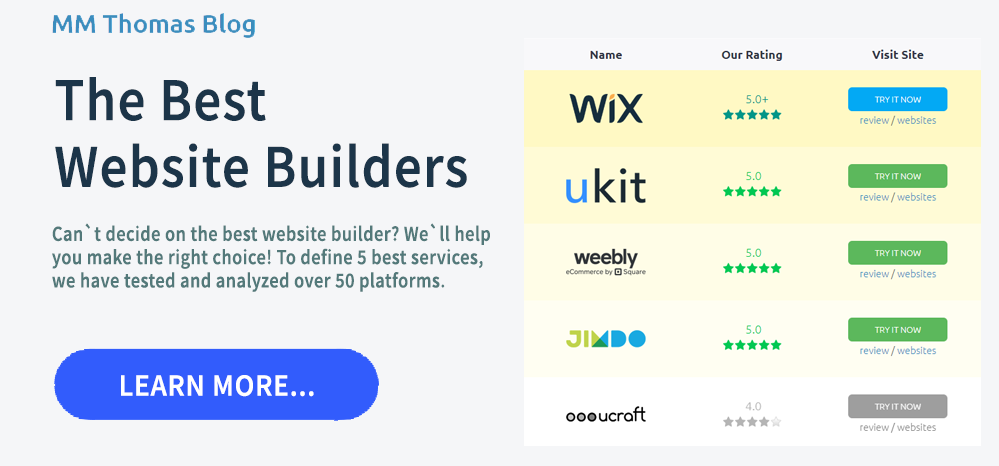 MMThomasBlog.com reviews the major DIY website building software to help users make worthy choice, when launching their projects. This is the place, where you can find a quality web building tool to turn your web design ideas into stunning and feature-laden projects. Here, at MMThomasBlog.com, you can browse multiple website builder reviews of the best services to pick the one that absolutely meets your needs.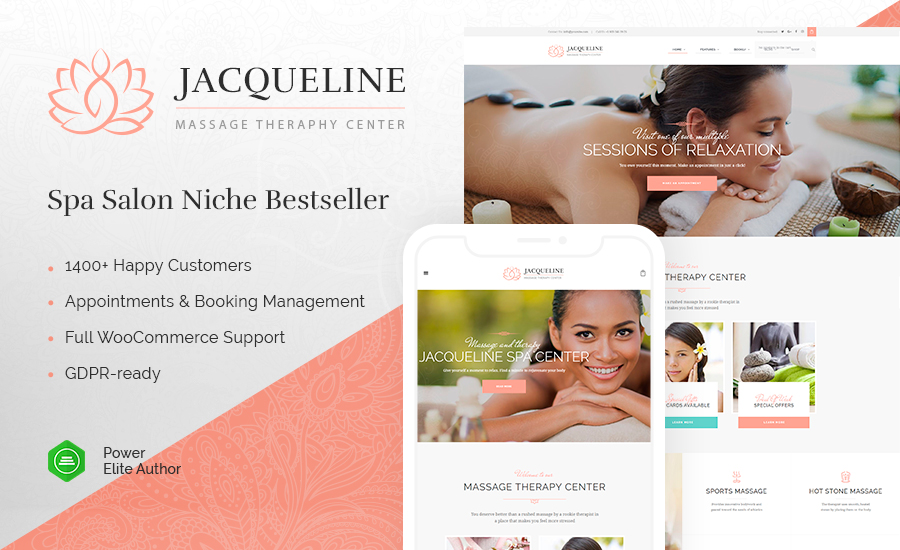 Downloading Jacqueline WordPress theme you get everything needed to create a remarkable web presence for a spa or wellness center website. The theme works flawlessly with a number of popular WordPress extensions. There are also plenty of shortcodes and pre-made pages that you may use present your services and showcase your portfolio. The theme is fully responsive and cross-browser compatible.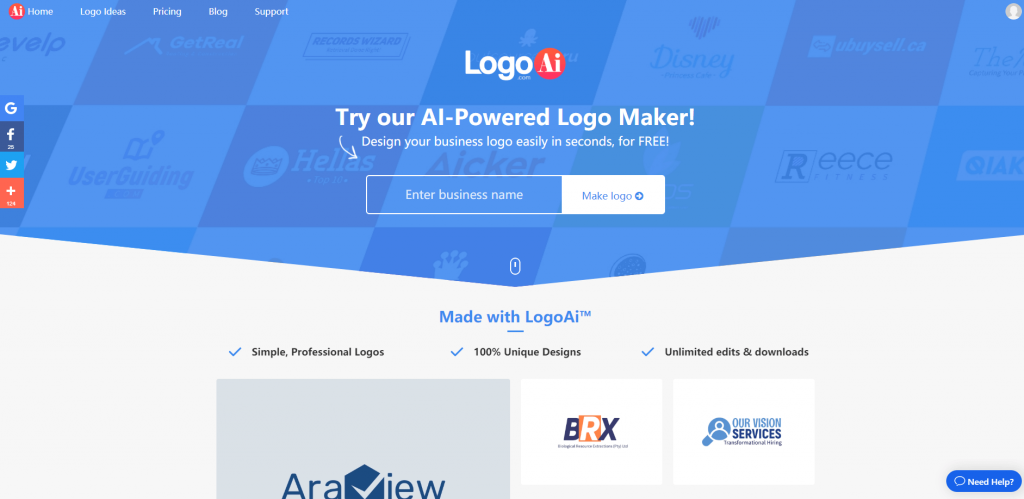 Whenever you need a unique and gorgeous logo design on the spot and you want a friendly-budget solution, LogoAI is the web tool to use. It has a powerful AI software that will generate for you hundreds of awesome logo designs in a matter of seconds.
Write your company name and the platform will do the rest for you.
If you like this list then please don't forget to share on social networks. Do also check out our previous compilation of web tools and services that will be your long-time partner