Looking for awesome free icon sources for your app or website? If yes, then you have landed at the right place.
In this post, I have picked up some of the best free sources of icons available on the web. They offer a huge collection of quality icons for free that can be used for commercial purposes. Most of these icons are flat, modern and minimalistic as per the latest design trend. Make sure you read their licensing and attribution rights and give credit where needed.
Flaticon has a library of more than 35,000 free vector icons bundled under different categories and icon packs for easy browsing. You can download these icons as Web Font, PNG and SVG files. Since they allow you to download the SVG icon file, you can scale these icons without any loss in quality.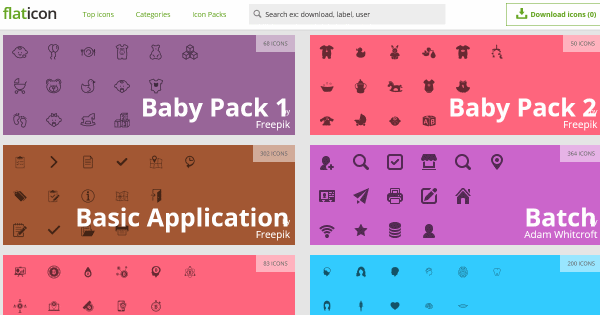 Modern UI Icons offers over 1200 handcrafted flat icons. All these icons have been designed in Microsoft Expression Design, you also get .design source files of these icons on download in addition to PNG images, SVG and XAML vector formats.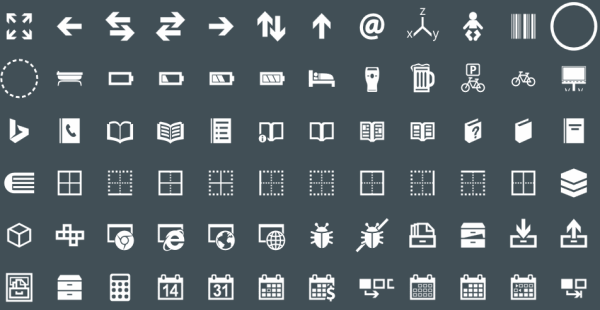 Icon Explorer by geekchamp.com has over 1500 free symbol icons split under different categories. Each icon can be downloaded as PNG image. Alternatively you can also use an icon in XAML / HTML code by specifying its symbol code that is provided by them. This approach makes creating responsive design easy and also significantly improves the performance of your Windows Store or Windows Phone app.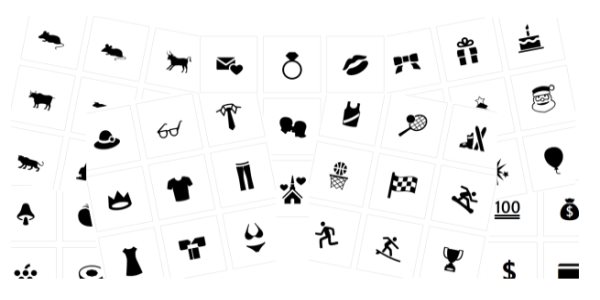 Iconfinder, an icon search engine and market place offers more than 300,000 icons for designers, developers and creative professionals. This collection includes premium as well as free icon sets. You can keyword-search these icons and filter the results to show only those that are free and licensed for commercial use. Icons are available in PNG formats, some can also be downloaded in SVG, ICO and ICNS formats.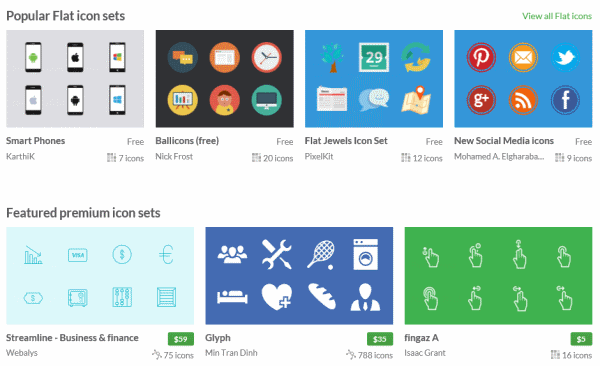 IconArchive is a tag based icon search engine with more than 400,000 icons for web developers, end users and graphic artists. This is inclusive of both free and paid icons. Icons are classified under easy to find categories. It also has a dedicated option to search commercial free icon sets. Most of these icons are available in PNG, ICO as well as ICNS formats.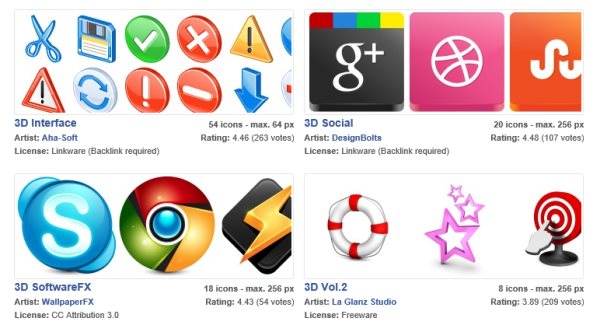 Hope you will make good use of these free icon resources when working on your app or web project. Don't forget to share this post with others.