A lot of businesses take popular holidays as an opportunity to organize a special event to raise their sales. How many Thanksgiving parties did your local club organize over the years? Why does your favourite pub throws a new year's eve countdown every year? Naturally, because it attracts customers.
Typically, we use invitations to ask people to come to our gatherings. But since we are targeting a bigger, more diverse, and more random crowd for this one, there's only one marketing tool to use: Templates. If you choose to organize a Thanksgiving Party for your loyal patrons, then creating and distributing party invitations is a must.
We are glad to bring to you our latest freebie, Thanksgiving Party Invitation templates, courtesy of Template.net. On downloading, you will get 2 PSD templates that you can edit to include your own text.
These invitation templates won't just help you spread the news about the awesome Thanksgiving event you are organizing, it will also encourage people to come. With the appropriate typeface for legibility, the perfect visual elements to allure and entice, the attractive color palette for an artistic look, and a catchy heading, anyone who gets their eyes on your flyers will surely be attending your event.
Preview
Below you can preview the designs included in the freebie.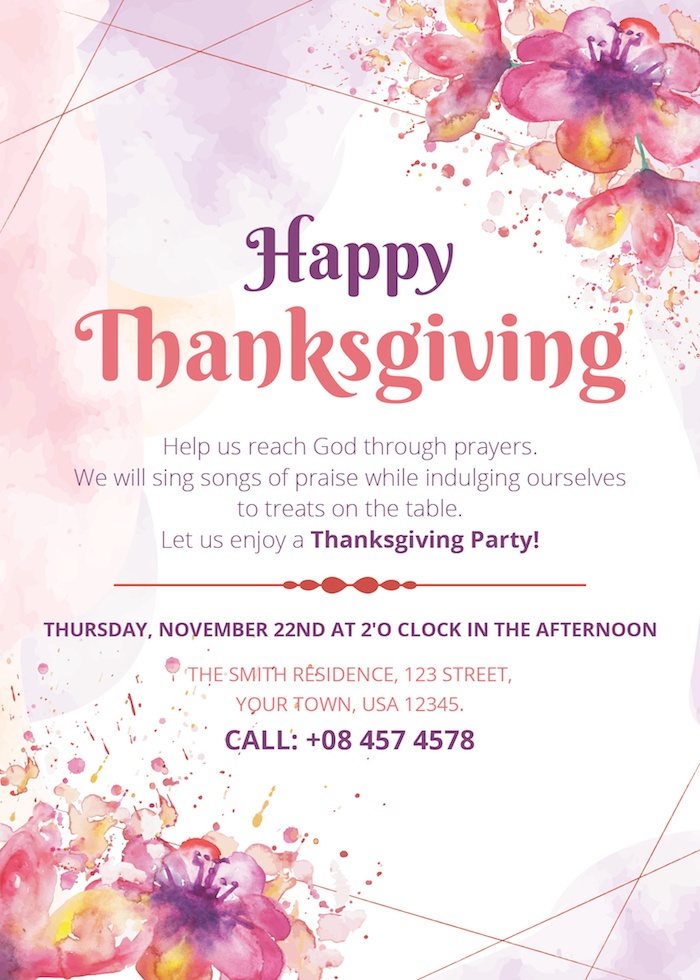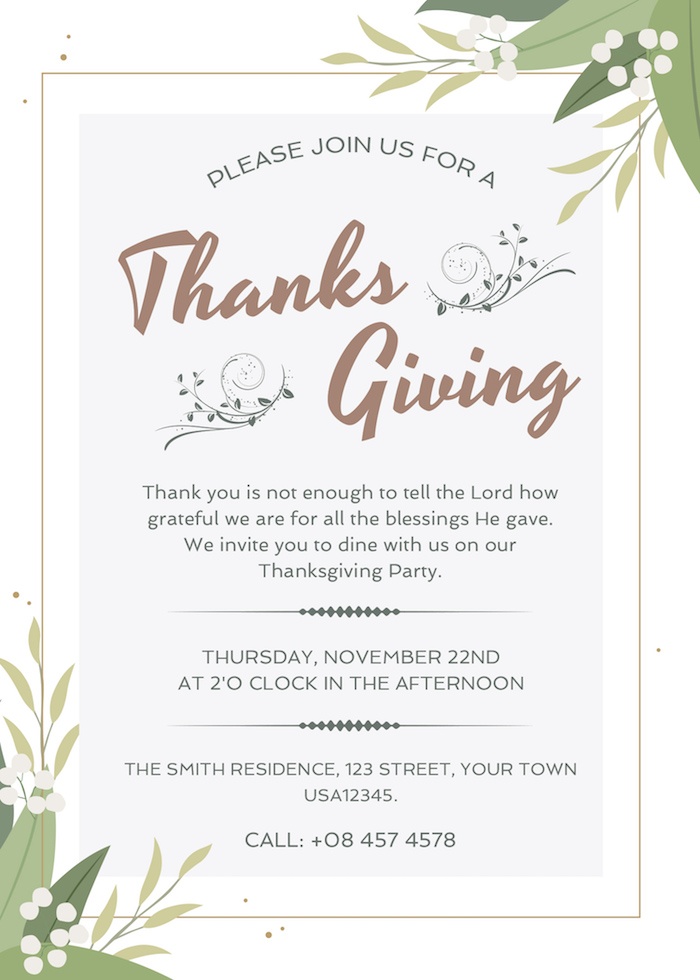 Download
Download the freebie using the button below. On downloading, you will get a zip file with 2 PSD files. If the link comes as locked, kindly follow instructions to unlock it.
If you liked this freebie, you would also want to check out our collection of Thanksgiving vector graphics as well as free Thanksgiving backgrounds and banners. Do also not forget to share this post using the buttons below.