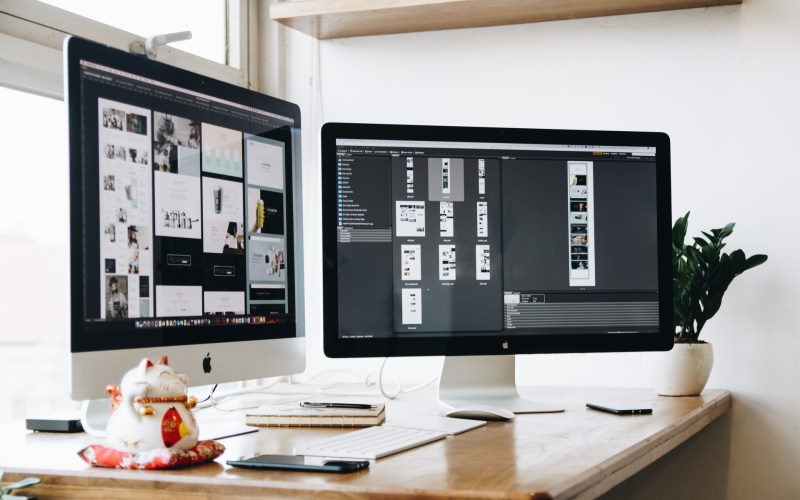 When you search the web for design tips, they're all over the place. In two seconds, you can find what one mind considers the most important aspects of design. The problem is finding a way to compile all of the knowledge and simplify it into a language you can understand.  
Lucky for you, this is the kind of article that will help you connect the dots. If you're looking for ways to refine your business website design, take a few minutes to look over these simple suggestions.  
Let the pros handle the job
You can simplify the problem instantly by hiring a competent website developer to refine the technical work involved in creating a winning website.
Outsourcing the job to a firm that specializes in digital development will give your own professionals more time to focus on other important aspects of your operation. For some organizations, pro web developers are the best choice.
Focus on making your site fast
If you choose to take on the task of web development from an in-house perspective, speed should be one of your most foundational goals in website design. It's a well-known truth that the speed at which your business website loads affects a wide range of valuable variables. 
Bottom line; if you have a slow-loading site, visitors will pass on by. Search engines are also no respecter of lag, so make speed a central focus of your website design.
Take advantage of the "Fold"
Not all web designers are still on board with the power of the "fold," but it's hard to argue that the first thing people see on your website is the most influential piece of content you have at your disposal.
You have a limited opportunity to grab the attention of users, and you must be clear in your intent. Use clear and descriptive headlines. Use powerful, pinpointed language, and make sure to include your organization's main call to action.
Utilize the implications of "Hick's Law"
Under the assumption of Hick's Law, individuals take a lot longer to make a clear decision when there are numerous options presented. At first sight, you may think that is a good thing for your website, but it's the opposite.
When people take a lot longer to make a decision online, they simply don't make a decision. They move on to the next task. You don't want that. Design your website to present fewer choices, so users can have a brief, engaging experience. 
Don't overcomplicate things 
Draw the theme of simplicity throughout the design of your business website. Google did a study that confirmed that web users don't prefer complicated setups. People enjoy simplicity, and don't want to have to dig to find the information they seek.
Related read: 14 Web Design Infographics to Help You Design & Build Better Websites
Cover Photo by Tranmautritam from Pexels