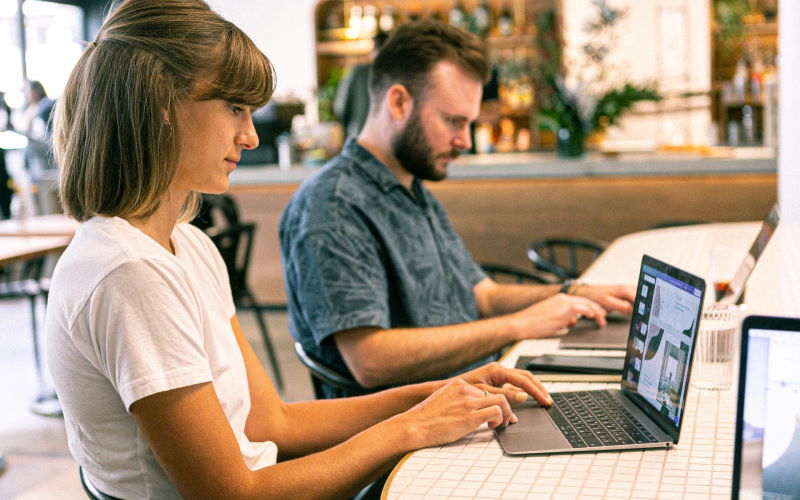 So, you're looking for a web design agency near you. It can be a minefield if you don't know what to look for and where to start your search.
Choosing the right web design agency is a critical decision. The right company can jump-start your business success. And we've got the stats to prove it!
48% of consumers say that a website design is the number one factor in determining the credibility of a business
38% of visitors will stop engaging with a website if the layout is unattractive
89% of consumers shop with competition after a poor user experience
With stats like these, it goes without saying that your website design can make or break your ability to create new business. But how do you find a web design agency near you? We're here to help! In this article, you'll learn how to find a local web design agency in 4 simple steps.
Step 1: Make a List of Your Website Needs & Goals
The first step in finding a local web designer is to figure out what you want your website to look like and the features it must have. After all, your website is a marketing tool—not just a business requirement. Here are some features you might want your website to have:
Mobile-friendly design
E-commerce functionality
Secure online forms
Also, consider your website goals and marketing strategy.
For instance, if your primary marking channel is email, you will want your ideal website to link with your email marketing platform. Once you have defined your website needs and goals, look for a web design agency that has a portfolio of websites that include your desired features.
Step 2: Start Your Search Online
Now that you have your list ready, the next step is to look for a local web design agency.
To create a list of local web design agencies, simply navigate to your favorite search engine and key in terms like "web design agency in [your area/city]. Or "[your area/city] web design.
For example, if you're in Denver, you could enter "web design agency in Denver" or "Denver web design agencies." The result pages will provide an extensive list of local web design agencies and any could be a good fit.
Step 3: Review Portfolio and Online Reviews
There are two important things to look for in a web design agency: Portfolio and online reviews. These two items will give you insights into whether an agency is a good fit.
When it comes to the portfolio, you'll want to see sample websites that the agency has created to gauge whether their work is authentic and high quality. The best web design agencies will have a large portfolio of successful projects.
A good example is FreshySites—a leading graphic design company based in Denver. Their website features a large portfolio of the beautiful websites they have built and a link to their full portfolio of work. You can visit their Denver page to get a glimpse of what they can do for you.
You'll also want to read reviews to see what consumers are saying about the agency. Online reviews will give you insights into what to expect when working with that agency.
Step 4: Contact Each Design Agency Directly
Once you've narrowed down your list to only the agencies that meet your needs, you'll want to contact them directly. Schedule a call or face to face meeting with each agency. Your goal is to get a feel of each company's approach and an idea of what it will feel like working with them.
We hope this guide will help you find a local web design agency for your business website. Feel free to comment and share.
Cover Photo by Canva Studio from Pexels