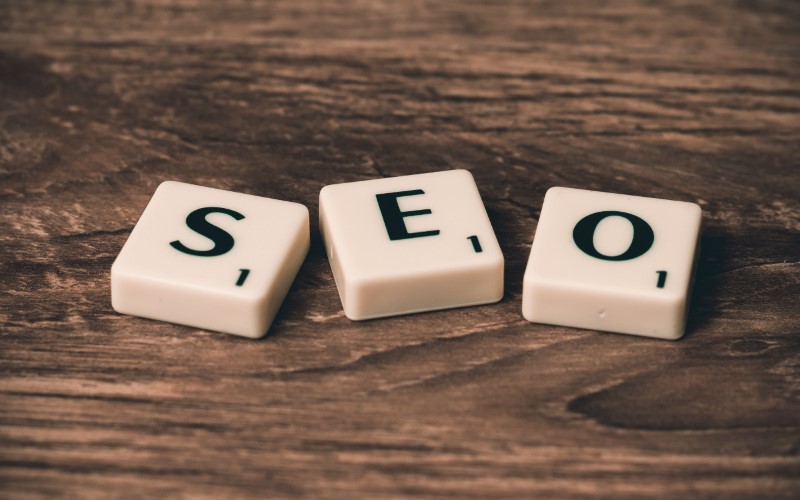 While a well-designed website is crucial for any company seeking success online, very few people will ever see it if a website does not often appear in search results. To prevent having a non-search engine-friendly website, you must follow certain fundamental SEO principles and excellent content creation techniques.
We have given much consideration to the problems we have experienced and those we have seen others address while developing websites with SEO in mind. The following are excellent SEO ideas to help you create a more search engine-friendly website without compromising your originality.
Insight
Nowadays, every business has a website and a social media presence dedicated to marketing its goods and services. However, having a well-designed website is insufficient to keep a company competitive in today's market.
Your website will perform optimally if your SEO approach is in sync with your web design plan.
You can distinguish yourself from your rivals by demonstrating your knowledge and expertise in the SEO area, ensuring that your website is aesthetically attractive and correctly optimized for search engines. However, if you lack SEO knowledge, it's better to reach out to a professional SEO Company that can help you with customized services, including internet marketing services.
Mobile-Friendly Website
When creating a website, there are many factors to consider.
The style and appearance of your website are essential. First impressions may be critical, with many visitors just spending a few seconds on the first landing page.
In 2018, about 60% of internet use occurred on mobile devices. This number has been gradually increasing in recent years and seems likely to continue in 2022. As a result, if your material is not optimized for mobile, you will be at a disadvantage, which may harm your SEO results.
If a website is not optimized for its screen size, mobile internet users are five times more likely to abandon it. If this is the case, you will see an increase in your bounce rate. Encouraging visitors to stay longer on your website benefits both Google analytics and your company.
Numerous web design systems, such as WordPress, enable you to see your website in various screen sizes. Also, Google offers a helpful mobile-friendly test to assist you in determining your site's mobile optimization. You can also get mobile-friendly website templates and WordPress themes online.
Optimization
On-Page Optimization
When individuals discuss SEO, they often allude to on-page optimization. It is the technique that a website owner uses to increase the likelihood that search engines will pick up their material.
A plan for on-page SEO would include the following:
Conduct keyword and subject research for your website.
Throughout the text, include keywords and secondary keywords.
Utilizing title and meta-description tags for images and other material.
Internal links to other pages on your site are included.
On-page optimization is critical to the success of your SEO-based website design. Without proper on-page SEO, your site will not rank well. Therefore, it is essential to do this correctly.
Consider the user experience while building your website. For example, the way a person navigates a website is also the way search engines scan it. Therefore, if a website is challenging to browse, it will also struggle with search engines.
Off-Page Optimization
Off-page optimization (off-page marketing) is the process of marketing and promoting your website via link building and social media mentions. This enhances your website's reputation, and authority attracts visitors and improves your SEO rating.
There are many methods to begin link building to improve your off-page SEO. For example, you may guest write on other people's blogs and submit your site to directories and product sites.
To organize a link exchange, you may want to contact the writers of relevant, authoritative websites and blogs. This would have the dual benefit of boosting traffic to your site and your industry authority.
When establishing links, it is crucial to utilize keyword-rich anchor text constantly. This increases the likelihood of the search engines recognizing the connection.
Voice Search 
When developing your SEO website design approach, it is crucial to remain current with internet trends.
By 2022, it is projected that voice searches will account for 50% of all searches. This is a result of the growing popularity of voice-activated digital assistants, such as Siri and Alexa. As a result, it is crucial to ensure that your website is optimized for voice search.
One of the most critical points to keep in mind when optimizing voice searches is that speech users express themselves differently from text searchers. Therefore, while optimizing your site to respond to user queries, consider the wording.
Voice users are more likely to ask follow-up inquiries on the original search keywords. Therefore, including pages such as a FAQ section will aid in this area of SEO.
Fresh Content
A website that has been inactive for an extended period will not have a favorable SEO rating. A stale website is more likely to have a high bounce rate since visitors are put off by a site that does not seem to be updated.
Keeping your site updated is a brilliant idea. Regularly inspecting each page can also assist you in staying on top of issues such as broken links. However, the freshness of your website is important for SEO.
You may believe that some pages on your website are evergreen and thus do not need updating. For instance, contact information or assurances about customer service. However, even if no fundamental changes have occurred, just refreshing the website can improve your SEO.
If your website has a blog, never let it go too long between postings. When a visitor visits your site and notices that the most recent blog post was published six months ago, the user immediately views your site as less trustworthy.
Writing new blog articles enables you to include additional keywords, links, and media material. All of which will aid in improving your SEO.
Also, you may revisit previous blog entries and change links to relevant data or news items. Also, updating blog articles allows you to add internal connections to previous postings.
Conclusion
The goal here is to create a user- and search engine-friendly site design. Offer visitors the best possible experience and make it as simple as possible for search engines to scan and index your material.
Adhering to the guidelines mentioned above can help your website rank higher in search results, resulting in more visitors. Greater visibility results in increased revenue.