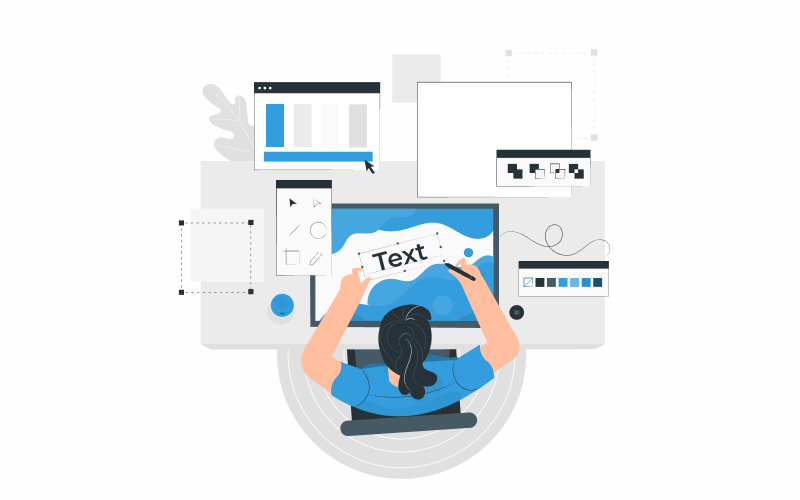 Technology has changed how things are done. Before, it was easier to identify which tools one could use as a beginner because programs had few functionalities. But these days, you can feel overwhelmed, given the numerous tools, tips, and tricks available for learners.
For example, Adobe CC consists of hundreds of features that are helpful in many ways. One such feature is Adobe Illustrator. If you are just getting started with Adobe Illustrator, then it may seem overwhelming to some extent. But that should not be a reason to give up.
Even people who have experience in using Adobe Illustrator are often faced with difficulty in using certain tools. This is because new features are introduced almost every year. As such, it is essential to keep learning and update yourself with the latest tools.
Here are five tips on using Adobe Illustrator:
1. Don't shy away from using the pen tool
The Pen Tool can be a bit scary if you use Adobe Illustrator for the first time. It will take you some time before you get used to it. Some people even give up due to the complexity that comes with it. But the good news is that once you master how to use it, you can practically do anything with Adobe Illustrator.
Although you can create some good vector graphics without the need for the Pen Tool, there's a lot to gain by using the tool. But don't push yourself so hard if you can create whatever graphic you want without using the Pen Tool.
2. Use color CC
One trick of creating a professional-looking piece of art is choosing colors that blend. The good news is that Adobe Illustrator already has an in-built tool known as Colour CC that can make your work much easier. The tool allows you to choose colors that blend from a color wheel.
3. Embrace the appearance panel
Are you the kind of person who always uses the same shape more than once in order to increase different fills on top of each other? Well, you got it all wrong. Instead, you can use the Appearance panel to do the same thing with a single shape.
The Appearance Panel may appear as a reserve for experienced users. But the moment you, grasp how it operates, your possibilities will be limitless.
4. Try using clipping masks
Clipping tools can make your graphic design work much easier. Anyone starting out on Adobe Illustrator should use clipping masks. These are tools that restrict any design or pattern to a predetermined area. If you are able to use them as expected, then you will save a lot of time.
5. Take advantage of online tools
The internet is awash with many graphic design tools and software. Besides, getting discount software for students is easy. All you need to do is search and identify a tool that can make it easy for you to create perfect illustrations.
In general, Adobe CC has a lot of great features, including Adobe Illustrator and Adobe Photoshop. The most important thing is to understand how to navigate it and make the best out of it.
Cover Image by Designer illustrations by Storyset