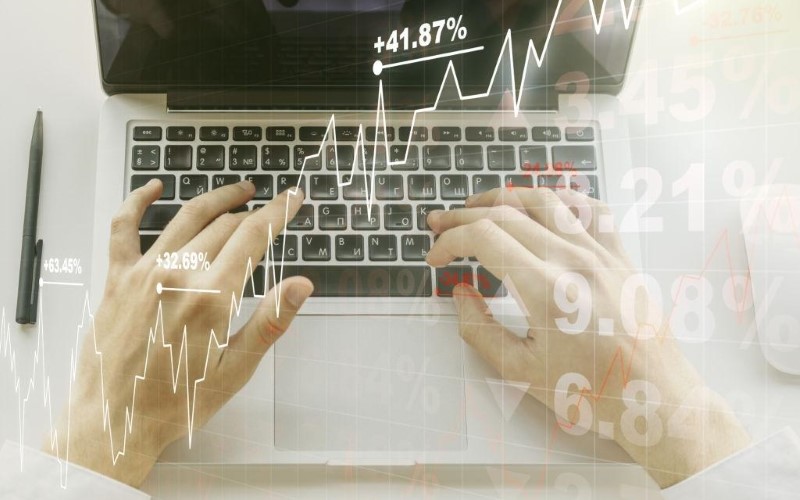 If you think all digital marketing is for sales and conversion, you couldn't be more wrong. With the digital marketing vast and diverse landscape, each aspect requires special strategy and experts. When you combine all efforts from the different sectors you get the desired marketing result. For instance, some marketing is only to drive traffic to your site. But once you have visitors on your site, you need to provide them with information to make them stay and consider browsing more.
And that's where the concept of conversion marketing comes into the picture. If you want to grow your online marketing, and drive more conversion, you need to invest in conversion copywriting. Read on to learn more about conversion copywriting and what you need to know about hiring a conversion copywriter for your business.
What Is Conversion Copywriting?
Conversion copywriting is a copywriting technique that drives the reader to act. It focuses more on conversion. Words are the most powerful way to move people. Conversion copywriters use that power by being precise and intentional with their words. The key difference between creative and conversion copywriting is the goal, the goal of conversion copywriting is to encourage the reader to act.
It focuses on raw data, facts, and testimony that resonate with the audience. Any action taken by the audience like a share, a click, adding an item to the cart, or simply being on the page longer than the average can be considered a conversion.
A text written for traffic transformation such as an advertisement, email, web copy newsletter is conversion copywriting. For instance, a saas copywriter can help you achieve more newsletters sign-ups, email subscriptions, and so on.
Why Do You Need A Conversion Copywriter?
You get insight into your sales funnel with conversion copywriting. With SEO copywriting, you can drive traffic to your site; maybe even motivate some sales, but it is not the primary goal of SEO copywriting. The conversion copywriting is more sales-focused; it initiates more sales consistently.
For a successful result, you need to balance between both drive, traffic, and sales. You will be needing different approaches and experts for these two sectors. Understanding SEO copywriting can be easier as you need to tweak your use of keywords to gain traffic. But driving sales with conversion copywriting is a different story; it needs thorough research, understanding buyers' intent and focuses on sales.
A good conversion copywriting doesn't come out of thin air, it requires several analyses. And only a pro conversion copywriter can do that.
What You Need To Keep In Mind to Find the Right Conversion Copywriter
If you understood the need for a conversion copywriter, you might want to hire one. However, before contracting a conversion copywriter you need to learn how it works. A copywriter doesn't only write; even if the name suggests it, there are many other factors to consider before the actual writing. Here's what the conversion copywriting process involves-
Analysis and Planning
A large part of conversion copywriting is analysis and planning. It is an ongoing process; you can't expect good conversion copywriting impulsively. For the first part, you have to provide the conversion copywriter with access to your business data. A conversion copywriter needs information about your business, product, digital marketing strategy to provide you with stellar copywriting that will drive sales. Analysis and planning are vital for creating persuasive copywriting.
To understand your business and audience, they will need to know about the landing page, email campaign, numbers, and figures of your business. If you are not prepared for it, this might feel like an intrusion. However, you need to share this data with the conversion copywriter for your benefit. The goal here is to prepare a foolproof strategy for the marketing. So, before you decide to hire a conversion copywriter, prepare to share all the required information.
What is entailed as analysis and planning?
Analyze customer review
Conduct customer survey and interviews
Research your competitors
Review all chat logs 
Google Analytics and keyword review
Interview your business team
Analyze your conversion rate optimization (CRO) strategy
Review recorded session with users
Analyze different metrics and KPI
Product or service demo
After the analysis phase, a conversion copywriter will provide you with a detailed report about the findings and a guideline on how to proceed with the content marketing.
The Actual Copywriting
The conversion copywriter has to develop a strategy from the ground up. However, that doesn't mean your current strategy is not working effectively. A conversion copywriter has to come up with several strategies to make it more workable.
A conversion copywriter will deliver the final product along with the wireframe in any of these formats- HTML, web-flow, or adobe. However, wireframing is not a substitute for the work of a UX designer; it is simply to guide how the information should be presented on your website. Depending on the task, a conversion copywriter might have to team up with your UX designer to ensure maximum conversion rate from the content.
Testing and Implementation
As you might already have speculated, conversion copywriting is a continuous process and the strategy needs test and trial for maximum output. Before you replicate the same strategy elsewhere, you need to fine-tune all the glitches in the system. However, this needs equal cooperation from your team even after the content is live. Similar to the analysis phase at the beginning a conversion copywriter will want to access all the data about the campaign result. This will help them decide the next course of action to drive more sales.
The Bottom Line
Hiring a conversion copywriter is nothing similar to hiring a writer. The goals are different here, so should be your evaluation criteria. If your goal is to drive more sales for your business, hiring a conversion copywriter will be the best course of action. Besides, good conversion copywriting does require a good investment. To ensure you hire the right one for your business, you need to understand how a conversion copywriter works. However, a conversion copywriter can only do so far, if you don't have an attractive offer for your customers. If your offer is less than stellar, no amount of good conversion tactics can prompt a sale from customers.