Seems like everyone these days has a website. Or wants to have one. Why not?
Website building has become really easy and less time-consuming thanks to WordPress and a bunch of other CMS. Both free of charge and premium themes provide users with the freedom to customize their online resource the way they want to. Believe it or not, creating an online project has never been so get-at-able.
Now, what are you up to? Want to create a personal blog? A business website? An online store, maybe? Hundreds of theme providers on the net are ready to supply you with their solutions. Alas, not all of them have this perfect performance they advertise, so you have to choose wisely. So, how do you select a WordPress theme that is right for you? Let's get a bit deeper into this.
Choose an item you can re-purpose later on
Not a secret, most people stick to one thing. Depending on a type of website they build, users frequently select a specific amount of functionality that a theme has to offer. Nothing wrong with that, only if you know exactly what you need.
And what if you really don't? Imagine you'll have to buy several other themes, because the one you've chosen doesn't fit your current project? Scary, right?
To avoid all this trouble, think big. Heard of juggernaut themes like Monstroid by TemplateMonster with a bunch of child themes in the package? Thanks to a variety of additional functionality you don't have to worry about changing a specific page layout or the overall look of your resource. The benefit of an out-of-the-box theme like this is that you can re-purpose and adjust it to the needs of any project.
Monstroid WordPress Theme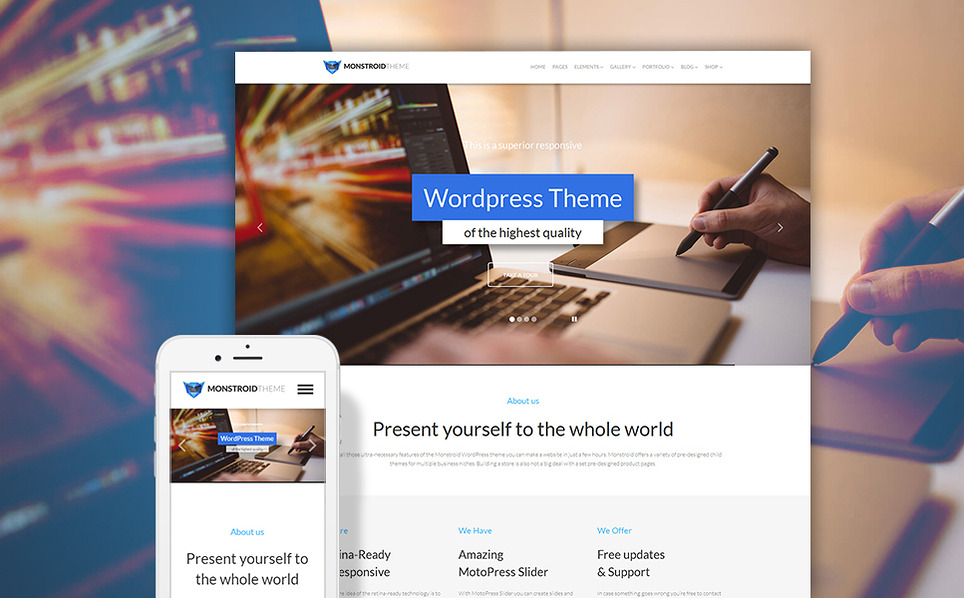 Go for drag and drop WordPress website builders
Most likely you're reading this post because you have no in-depth knowledge of programming, am I right? But here's the thing. Using premium themes that run on WordPress engine eliminates the above problem thanks to a number of drag and drop site building plugins it offers. Visual Composer and other similar plugins let you modify the slightest website element in just several clicks. Multi-functional drag and drop editors are a usual thing forpremium themes, while free web layouts may have a minimized drag and drop feature.
Pay attention to the number of supported plugins and widgets
I can go on and on about how nice WordPress is, but its real strength lies in plugins and widgets. In the sea of available WordPress add-ons, there are some staple WordPress plugins each online resource has to have. WordPress allows customizing the look of your website layout using multiple widgets. So, make sure that a WordPress theme you've chosen supports most plugins and widgets, necessary for your website to function properly. And don't be scared of asking questions to the support service of a template provider you've got your theme from!
Style Park WordPress Theme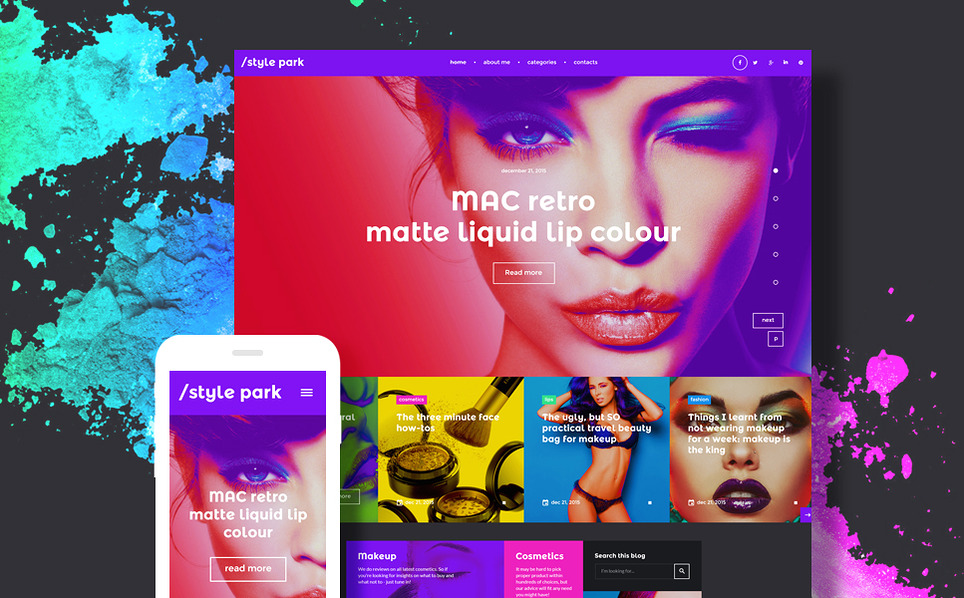 Pick mobile friendly WordPress themes that sport fully responsive design
It's a common fact that around 80% of users like surfing the world wide web with their mobile phones and tablets. You and I are no different! "Mobile friendly" basically means a website is optimized and designed to look and work well on mobile gadgets. On the other hand, there's also responsive design which is meant to help render your website on multiple digital devices seamlessly. This is achieved using special media queries in the code of a web page. Anyway, both fully responsive design and mobile friendliness aren't an option, but rather a requirement in 2016.
Interna WordPress Theme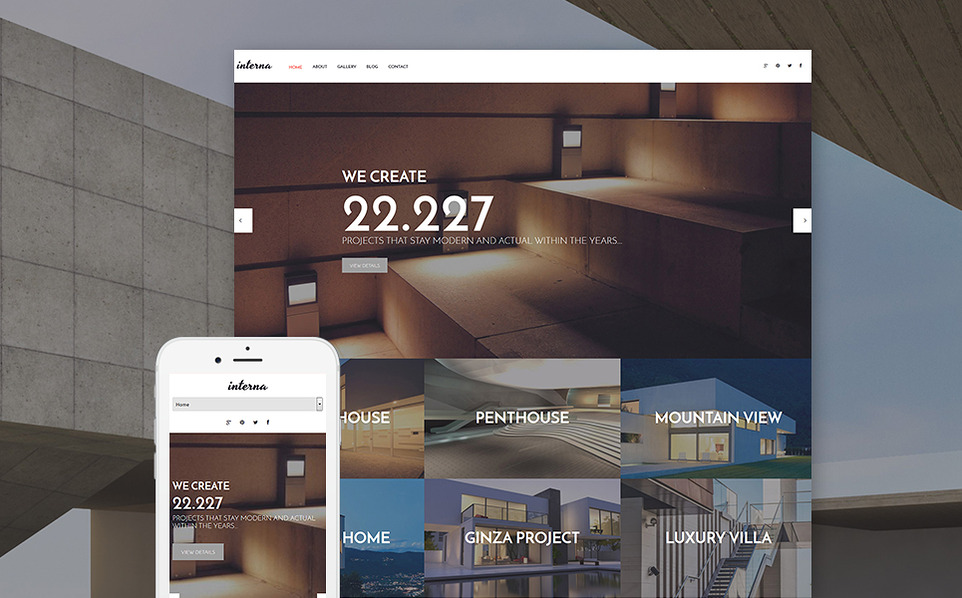 Check how good the technical documentation and support is
If you're thinking of buying a theme from a template provider or a web design studio, ensure there is a technical assistance service on standby to address any of your problems. Also, it's good to check if the item you've picked is well-documented. This may seem a bit boring unless you encounter some serious problem you won't be able to handle on your own. The majority of premium WordPress themes offer detailed documentation and email-based support.
Basically, these are the most important things you need to consider when choosing a pre-made template for your WordPress based site. What else do you think is crucial? Feel free to sound off in the comments below!