Keep your motivational juices flowing with our latest quote poster featuring the proverbial phrase – "When Life Gives You Lemons, Make Lemonade".
The poster sports hand drawn typography over a colorful patterned background. For those interested, you can find the details regarding the fonts and pattern used in making this poster after the preview :).
The poster is available for free download as 1080×1080 px JPG image. This image size is optimum for sharing on your Instagram as well as pinning on your Pinterest boards.
Preview
Here is the preview of the poster.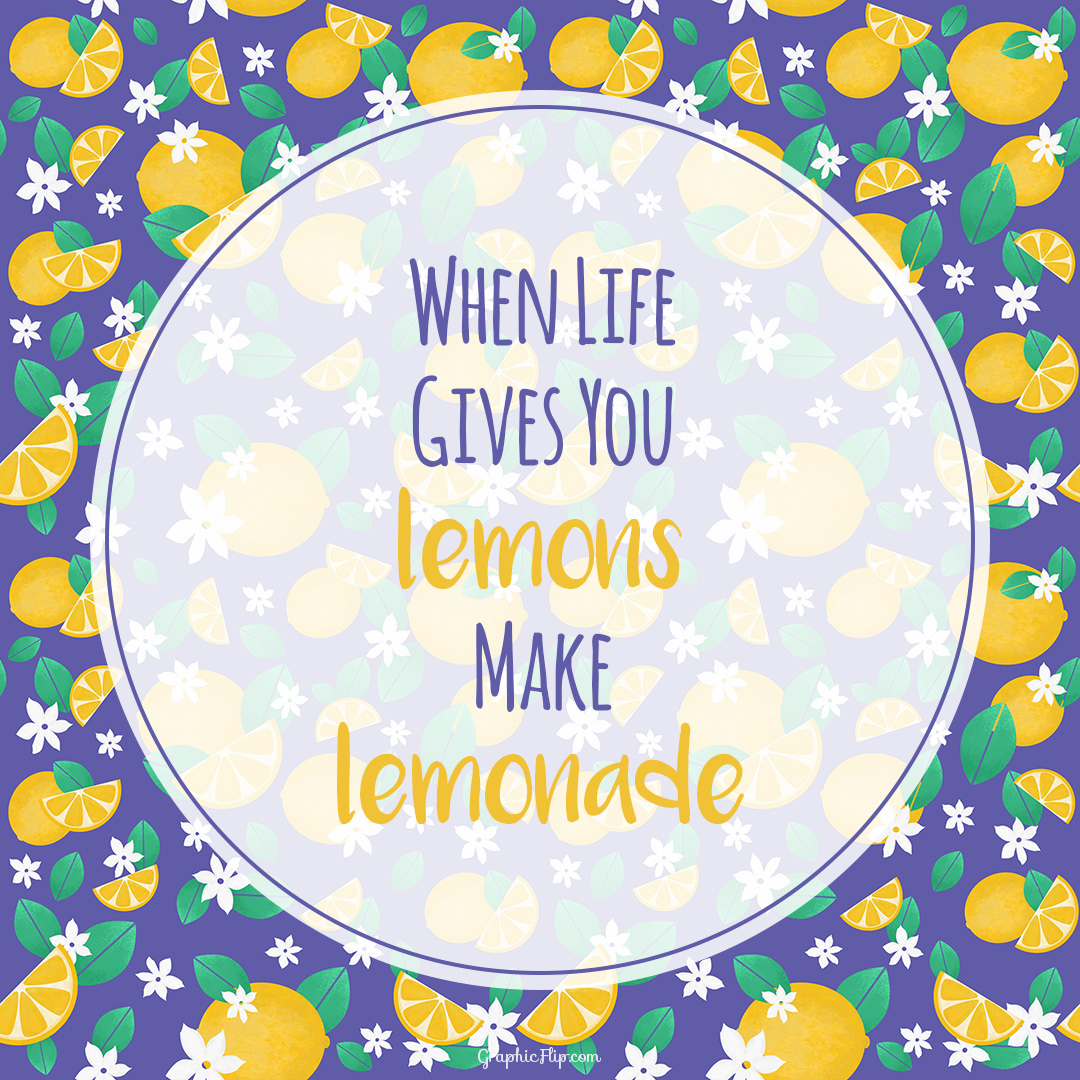 The poster is available under Creative Commons Attribution license. Please keep the superdevresources.com watermark in the image while sharing on social media or email. For further details, kindly visit the licensing page.
Assets Used in Creating the Poster
Created in Photoshop, this poster resorts to simple yet elegant handwriting fonts to portray the message. Below you can find the details of free design resources used in creating this composition.
Fonts Used in Poster Design
Amatic SC (Small Caps) – a narrow, condensed hand drawn font by type designer Vernon Adams. This font comes in two weights, regular and bold, this poster uses its bold weight.
LUNA – a quirky handwritten font with excellent legibility by Amanda Leeson.
Both these fonts are free for commercial use. Amatic SC is also available on Google fonts from where you can embed it in your web design projects as well.
Background Lemon Pattern
The background is made up of a citrusy lemon seamless pattern that I made in Photoshop. Download seamless lemon Photoshop pattern.
Download When Life Gives You Lemons Quote Poster
You can download this poster as high quality JPG image below. Please note that the source PSD file is available on request, if you need the source, kindly drop us an email.
If you like this poster, please share it among your friends and spread the word. Thank you!
More Typography Quote Posters for Free Download
You might also be interested in downloading these quote posters from our archive: