Using pubCenter in your Windows Phone app and not satisfied with the revenues? You are not alone. Read on to find 9 ad-providers as pubCenter alternatives on Windows Phone.
Ad based free apps continue to be one of the primary monetization strategies of many app developers and therefore having premium advertisement providers, who can offer high fill rates and reasonable ecpm is an absolute must for any app ecosystem to attract developer interest.
pubCenter woes
Microsoft's pubCenter is generally the primary choice of developers when it comes to advertisement provider choice on Windows Phone apps. However, Microsoft's pubCenter has lately given a lot of reasons to developers to look for other alternatives, with its low fill rates, reporting downtimes, extremely low eCPM etc. WMPowerUser has helped raise the issues developers are facing with pubCenter on couple of different occasions with following articles:

No developer likes to see a downward sloping graph of revenues specially when his user base is growing. Windows Phone user base continues to grow at a fast pace and we hardly see any developer complaining about his app downloads growth being slow. However, they do complain about fall in revenues if pubCenter is the only ad platform they are using in their windows phone apps.
pubCenter alternatives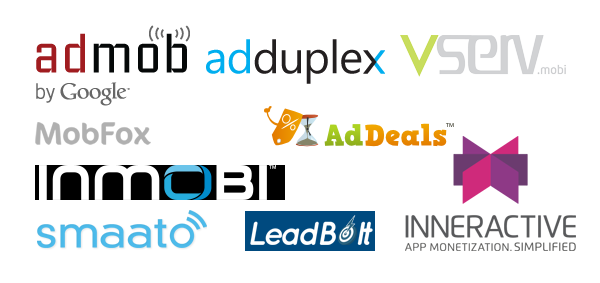 As Windows Phone ecosystem continues to grow, a lot of ad-providers (including google) have started offering their service for the platform and many developers have started adopting more than one ad providers. Below you can find a list of advertisement providers that are available for Windows Phone and can be used as alternatives to pubCenter platform or in conjunction.
1. Google AdMob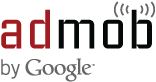 Google recently announced AdMob for Windows Phone 8 with launch of a beta version sdk.
Be aware that, in order to use AdMob for Windows Phone 8, you would need to upgrade to the new AdMob platform, otherwise you will not see an option to add a Windows Phone app in your dashboard. This new AdMob platform is not yet available in all the countries.
2. Smaato

Smaato has been available on Windows Phone from WP7 days, and has improved over time with its WP8 sdk offerings. It provides rich media ads, banner and text ads, location based ads and many more ad formats for Windows Phone 8 apps.
3. Vserv.mobi

Vserv.mobi is a fairly new ad provider for Windows Phone 8 but many developers have found it to be providing better fill rates and eCPM in certain regions.
4. AdDuplex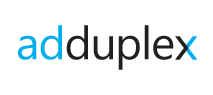 AdDuplex is loved by all Windows Phone developers for its cross-promotion network. Even though AdDuplex does not provide a monetization option to the developers, its usefulness in driving more downloads of your apps can definitely increase your revenues in longer run. What's more, they keep running monthly contests and give away free Windows Phone devices and a lot more.
5. Inneractive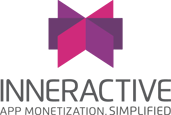 Inneractive is another popular advertisement provider on Windows Phone. Nokia briefly partnered with them to provide NAX ad-platform, however they later moved everyone to Inneractive's platform itself.
6. AdDeals

AdDeals is an ad service by Ahead Solutions, the makers of the popular AppDeals app. The Windows Phone SDK allows developers to have their users benefit from AppDeals offers while earning free traffic and downloads for their apps. It does not provide a banner ad network, but a offer wall, which is shown to user only when they want to.
7. InMobi

InMobi is not a new name in advertisement domain and has been around for quite a while on android and iOS. They offer advertisement for both Windows Phone 7 and 8. InMobi also provide ads for Windows 8 (both HTML and native) apps.
8. MobFox

MobFox is an open mobile advertising platform, which allows it to be integrated with any mobile platform. They provide an Ad-Request API that you can use to request ads dynamically.
9. LeadBolt

LeadBolt provides developers with a single, unified SDK solution for monetization, analytics, cross promotion, crash reporting and advanced developer tools, including re-engagement and supports Windows Platform.
AdRotator for Windows Phone

Using multiple ad-providers can be tricky, specially when they provide different eCPM and fill rates in different regions. Thankfully, we have AdRotator for Windows Phone, which eases the use of multiple ad-platforms and provides a remotely configurable option to switch your ad-providers. AdRotator currently supports PubCenter, AdDuplex, Smaato, Google AdMob, MobFox, Inneractive and Inmobi.
A Lookback
I have been experimenting with different ad providers on Windows Phone for over a year now and you can read my earlier post (a year old) on Advertisement provider choices for Windows Phone App developers.
It is good to have alternatives to pubCenter on Windows Phone, however personally I would like Microsoft's pubCenter to come back to its past glory days (read: Elbert Perez's 2011 pubCenter earning report) , instead of giving developers reason to quit.
What is your experience with pubCenter? Did you find any of the pubCenter alternatives useful? Do you use any of them in your app? Share your experiences in the comments below and let everyone know what is the state of advertisement based monetization choice on Windows Phone platform and if you are satisfied with it or not.