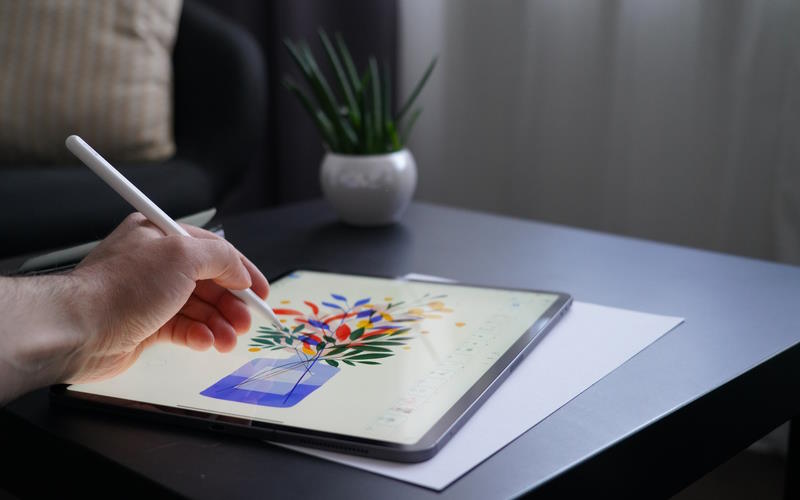 Do you have a passion for drawing and hope to turn that talent into a rewarding career? It may seem daunting to embark on this journey, especially in a world of AI, but we've got you covered!
In this guide, we will explore 10 simple steps that can help you navigate the world of illustration, boost your skills, build a network within the industry, and ultimately land your dream job. So grab your sketchbook, let your creativity flow, and follow these invaluable tips on your way to success.
10 Steps to Take to Become a Well-Known Illustrator
There's no denying that starting your career journey will take some work, but if you're reading this article, you likely have the courage to do it. Use these 10 steps to become an illustrator.
Step 1: Start With the Basics
If you want to land a job as an illustrator, begin by learning essential drawing skills and mastering various art techniques. Experiment with different styles and mediums to find your unique voice. At this stage, it's important to have fun. Don't beat yourself up for being an illustration novice.
Step 2: Practice Regularly
Dedicate time daily to honing your skills, exploring varied subjects, and building a robust portfolio showcasing your best work. Practice really does make a difference, and if you don't practice, there's little chance you'll improve. With that said, don't overexert yourself. Do what you can.
Step 3: Get Inspired
Find inspiration in everyday life, browse other artists' portfolios, or immerse yourself in creative communities both online and offline. If you use Pinterest, browse a few boards. Look up fan art from your favorite anime, book, or movie, and try to design something like your favorite artists.
Step 4: Take Courses or Workshops
Boost your knowledge by enrolling in illustration-related classes, attending workshops or webinars, and learning from industry professionals. Workshops can be really helpful if you know how to draw but aren't too familiar with theory. Trust us when we say that theory is essential.
You may also like: Procreate Tutorials for iPad Illustrations, Painting, Lettering & More
Step 5: Create Personal Projects
Work on passion projects that reflect your style and interests. This can catch the attention of potential clients or employers. It's important not to fill your portfolio with projects you think will go over well with clients. Clients will prefer to hire illustrators who show real passion for their work.
Step 6: Share Your Work Online
Use social media platforms like Instagram or Facebook, create a website or blog to showcase your illustrations, and reach wider audiences worldwide. Then, attend art events or trade shows to connect with like-minded creatives who could offer valuable insights and opportunities.
Step 7: Learn Software Tools
Familiarize yourself with design software such as Adobe Illustrator, Photoshop, Procreate or CorelDRAW. These tools are indispensable for working professionally as an illustrator. With that said, make sure you're open to learning new software tools that your clients prefer that you use instead.
Step 8: Write a Resume and Cover Letter
If you want to stand out from the competition, a strong cover letter and an updated resume that reflects your illustration accomplishments and skill set can help. Remember that you'll need to change up your resume and cover letter for different jobs if you want to impress employers.
Related: Best Free Word Resume Templates
Step 9: Diversify Income Sources
While pursuing full-time employment might be ideal for some artists, others benefit from additional revenue through licensing agreements, selling prints of their artwork online, or freelance gigs alongside their primary job when starting out in the field of illustration.
Step 10: Stay Up-to-Date on Trends
Keep an eye on the latest industry news, emerging art, and design trends, and continue to broaden your understanding of the illustration field as it develops over time. This will ensure that your artwork remains relevant in today's ever-changing visual and AI-laden landscape.
In Conclusion…
Now that you're equipped with these 10 straightforward steps, it's time to unleash your creative potential and embrace the exciting world of illustration. Don't be afraid to take risks, challenge yourself, and consistently work on refining your talents. It'll really help with your marketing.
As you follow this roadmap, remember that perseverance and passion are the keys to success in any artistic career. So go on, immerse yourself in this vibrant journey you're about to take!
Cover Photo by Sorin Gheorghita on Unsplash