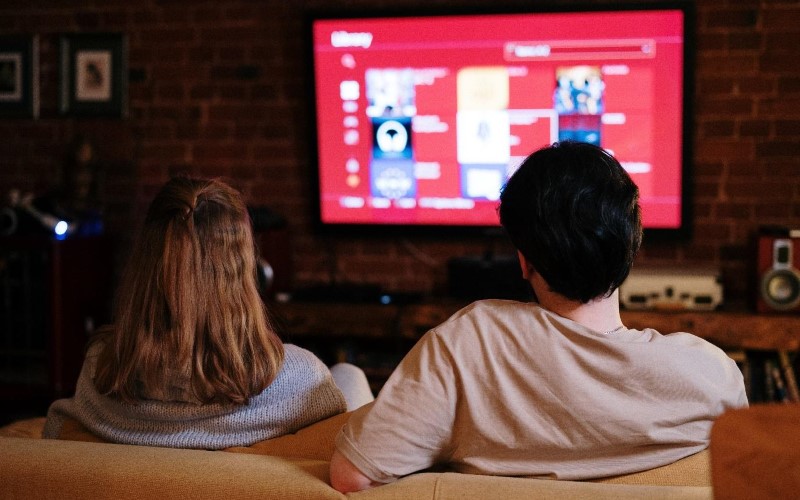 Television technology has evolved from what it was a decade back. Earlier your 'big screens' just had the capability to display content transmitted through cable lines or play movies from a DVD player. Modern age TVs, precisely 'smart TVs' have come a long way from that. You can use your smart TVs to watch videos on the internet, mirror phone screens, and even shop. This is why the smart TV app development segment presents itself as a lucrative business opportunity.
Why Smart TV Application development will drive business?
According to Statistica, the global shipment of smart TVs is expected to increase to 266 million units from 200 million units in 2025. With smart TVs offering convenience and intuitiveness similar to that of computers, users will be inclined to spend more time using them. They can now play games, watch educational content, news, attend video conferencing meetings, and even shop using their smart TVs. All this within the comfort of a large screen. No wonder they are becoming popular.
Keeping this in mind, many companies are investing in developing smart TV applications that will help them to leverage their services to encash on this emerging trend. Consider the example of Amazon Prime, Netflix, and Apple TV. A few decades back, nobody had heard these terms but in many countries, they have now become a household name for viewing streaming content. The interesting thing is they have not even matured yet and are still growing. This is the reason enough for you to consider developing a smart TV app.
How to create a successful Smart TV application?
To make sure you stand apart, here are a few things you should consider while developing your own smart TV app.
1) Make use of the right skills
Just like smartphones, smart TVs also make use of sophisticated technology. It is important to know the SDKs used by different smart TV platforms and understand their software architecture. Having technical know-how of HTML based coding and knowledge of Java applications for developing smart TV apps is also necessary. A smart TV app is different from a desktop or smartphone application where the constraints revolve around finger press and buttons. These technicalities should be carefully considered to develop an app that provides an immersive experience to the users.
2) Design Scope and Size
The display capabilities of a big screen are significantly different from a mobile phone. While developing the app, things like screen size, resolution, and viewer distance need to be factored in. As a developer, you should ensure the viewing angles, text size and image coloring of the content on your app is visible to the user from all angles. Unlike phones, users will be viewing content from a distance on the TV screens and the app design should ensure they get the best viewing experience.
3) Remote Control Integration
For smart TVs, the input from the user-end is channeled through a remote, just like the one that was used in traditional televisions. However, the buttons and features have changed. Developers of different smart TVs are using different technologies in their remotes. For example, Amazon Fire TV uses voice inputs to make user navigation easy while Apple TV makes use of touch inputs. You should look into the design architecture behind each of these and create an app that offers smooth functionality to the users.
4) Smooth Navigation Interface
Smart TVs come with a large screen but poor navigation features can badly affect the user experience of your app. The navigation offered by your app should be well-organized and intuitive. Users should be able to easily search for the content they are looking for and open them. With the absence of a mouse, keyboard, or a touchpad in hand, the users can only use the screen and remote to navigate on your app. Displaying screen names, developing an enhanced media player, and displaying help tips can make navigation a great experience for the users.
5) Test Before Release
Testing should be an internal part of the development process. You do not want to get excited and release an app that is bundled with issues, just to start generating revenue. Evaluating the performance of all the features in a step-by-step manner can help you identify and resolve major issues in the app. Platform-specific behavior, competitor analysis, video/ audio streaming capability, and the low-bandwidth response of the app should be carefully evaluated. This will help you to build a great final product.
Conclusion
With hundreds of smart TV apps being released every month, it can be a challenging task to develop an app that gets noticed in the competition. Nevertheless, an incredible idea backed by a professional and experienced team can make anything possible. If done correctly, the growing userbase and expansion in the industry should help you take advantage of the big screen trend and enable you to boost your business.