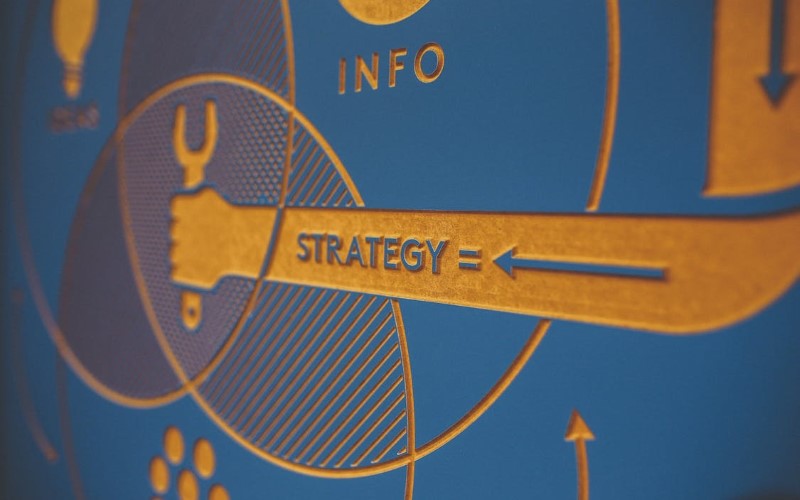 Video marketing techniques are nothing new in this internet age. Many people won't purchase anything until they've researched every article, read every review, and watched every video devoted to the product of their interest. The important thing about videos is that audiences retain 95% of a video message, compared with 10% of a written message. That is why it is essential to thoroughly think through your video marketing strategy when you're planning to attract new customers, boost your sales, and make your business stand out from the crowd..
What is a video marketing strategy?
A video marketing strategy is a plan of action developed by a marketing team to create, distribute, and use video clips as a primary means of promoting goods or services to their target audience. The idea behind video marketing is to engage and retain an audience. Businesses that have not yet taken advantage of the wonders of video marketing need to pay close attention to the different marketing strategies available.
Goals of marketing videos
When you create a video marketing plan, you're looking to reach an audience that has the potential to be interested in what you have to offer. You may have one or more of the following goals for that audience:
Introduce your brand
Suppose your business has just started and is looking for a way to gain exposure. In that case, you can begin using videos as a promotional technique to introduce your business to the general public. However, if your company already has customers, then videos are a great way to build a stronger relationship with them.
Show your expertise
When creating videos, you'd want to showcase the benefits of each product or service you have to offer. Highlight a positive aspect of your product or service and show how it can help your potential customers. By demonstrating this kind of knowledge, you can become their source of information in your market niche, no matter whether it's kitchen appliances or stock trading.
Boost SEO-traffic
Video can also help you get more targeted traffic to your website by providing useful tips and tricks. If you include your website in the video itself or tah accompanying description, your audience will have an easy way to check you out. Plus, videos increase the time people spend on a page, which is also good for SEO metrics.
Make a sale
Finally, when you create a video designed to sell your product, it's important to make sure that it provides all the information a prospective buyer needs, plus a call to action. Provide your potential customers with a link where they can find answers to any questions they may have.
Getting started
Now that you know the importance of a well-thought video marketing strategy, you can get to creating your own.
Define your goals
The first thing you need to do before you even start thinking about making a video is to figure out the main goal for your video marketing campaign. You may decide that your main goal is simply to create and promote as many videos as possible, but there's also a value to focusing on one or two of the goals above.
Consider your resources
Consider the budget you have for video production, because this will define your capabilities and limitations. Do you have a full-time videographer? Can you hire a company to create videos for you? In either case, you will need to think about costs and compare them with potential profits.
Come up with a concept
The next step is to set up a basic strategy for your videos. For example, if you want people to visit your site, try creating a series of videos showing your advantages over your competitors. Think about the types of videos you'd like to create and how they will help you achieve your goals.
Shoot and edit videos
When you've planned everything out, you can start making videos. Consult your videographer (or the company you've hired) to make sure you've covered all the details: the concept behind your video, the length, the text, the visuals, the actors, and everything else. If you're on a budget, you may have to do everything by yourself or have your marketing specialist do it. If neither of you is an expert in video editing, professional video editing software will likely be beyond your means; in this case, you'll fare better with online tools like Fastreel or Magisto to create videos.
Promote your videos
It's a mistake to think that good content promotes itself. No one will ever know how great you are if you cut back on exposure. Social networking and blogging play major roles on the internet, especially when it comes to promoting a product or service. For companies, it would be best to focus on a particular niche area to spread their message to potential customers. You can post your videos on YouTube and Instagram and promote them on other social media platforms like Twitter or Facebook. When posting your videos, make sure that you have some sort of bio or description placed at the end of your video to help the viewer to learn more about who you are and what you do.
The most effective types of video
There are so many types of video you can make that choosing the most appropriate can be overwhelming. However, once you have a good understanding of what types of video are effective in marketing, then you can start creating them on your own.
Educational videos teach your viewers something new. This is one of the most basic types of video, but one of the most important for business purposes because your videos can help establish you as an authority in your field.
Advertising videos. This is the most commonly used type of video for marketing purposes. An advertising video can show how a product or service works, why it is useful, and even how the viewer can get started using the product or service.
Company overview videos are designed to help customers get to know you, your business, and your company. They are a great way to promote your business online as they will resonate with your target audience on a more personal level than an advertisement can.
Customer testimonials show your clients' experience with your product or service. These videos turn your customers into brand ambassadors; if you want to maximize the benefit of testimonial videos, you could also collaborate with an influencer in your niche.
Promotional videos. Similar to advertisements, promotional videos increase brand awareness. If you have an event or a sale coming up, you can promote it with the help of short clips encouraging your potential customers to take a look at what you're offering.
Video marketing tips
Know your audience
It is important to know who is likely to be interested in your products and services. This will define the language and the visuals you use, and where you are likely to get the most views – YouTube, Instagram, or Facebook.
Tell a story
One of the best ways of capturing an audience's attention is to tell a story. Storytelling helps to build trust between your brand and your potential customers. Marketing professionals also use this method of promotion by creating a series of videos on a specific topic. The first video will make a specific point, then subsequent videos could perhaps illustrate that point from a customer's perspective. The videos should link to each other to create a chain reaction among viewers.
Include a call to action
Let your audience know what you are expecting from them. Do you want them to click on the link, buy your product, or participate in a challenge? State it clear in your video and the accompanying description.
Optimize your video for search engines
Speaking of descriptions, make sure that it is interesting and informative. It is a good idea to consider using keywords in the description. The right keywords can provide a lot of information about your video, both to the audience and to search engines. They boost rankings on search engine results pages, making your business more visible to potential customers.
Make your videos mobile-friendly
According to Wordstream, over half of the video content on the internet is viewed on mobile devices. Here are some ways to make your videos mobile-friendly:
Choose shorter videos
Add subtitles so that videos can be watched without sound
Make sure the video opens properly on your site, otherwise post it only on Instagram, YouTube, Facebook, and other social media that are available via mobile apps
Videos can be an integral part of your marketing strategy and help grow your business, particularly when they make you stand out from the crowd. When people view your video, they are more likely to remember your product or service. It's well worth spending money on video marketing to reach your key audiences.