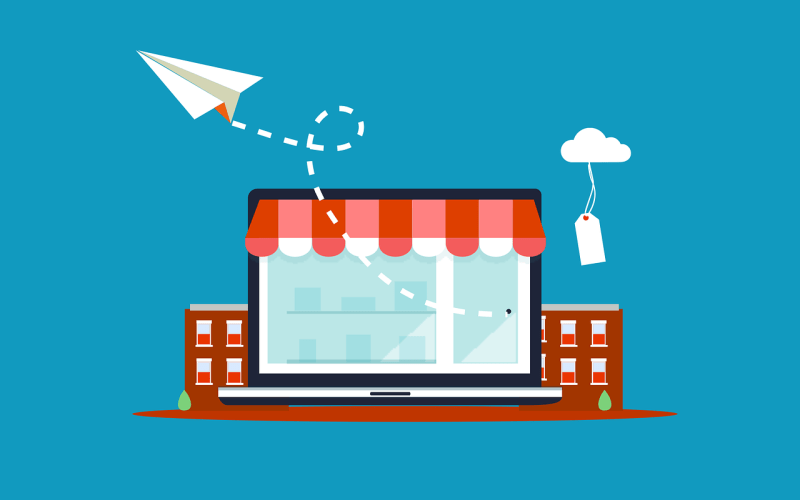 The past year has been one for history books. As people learned to live with a global pandemic, businesses were forced to reconsider all their processes. If you run an online store, you might have been in a better position than a brick-and-mortar establishment. However, you've likely had to make adjustments as well.
According to eMarketer, the pandemic accelerated online shopping growth by over 30%, and we are now about two years ahead of schedule with e-commerce growth. Such rapid shifts in the way people make purchases come with unexpected adjustments.
There are many reasons for taking a breath in the current economic and shopping environment. Restructuring your online business for 2021 allows you to embrace various changes you might not even be fully aware of and prepare for future shifts in shoppers' behavior.
1.  Reduce Operational Costs
Any business changes as it grows, but especially online companies, where technology creates massive shifts in short periods. You likely have areas you can refine where you're spending money you shouldn't.
Some areas to look at include how much you're spending on your website, advertising expenses and employee costs. Are there ways to automate some of the workload and free your workers up to focus more on bringing in new clients or perfecting the customer experience (CX)?
2. Improve Logistics
Amazon is a good e-tailer to study because it has perfected the time between ordering a product and receiving it. You should create Amazon-like streamlined logistics to help you stand out from your competition. As a smaller online company, you may have issues with your delivery that need to be worked out.
Start by looking at how long it takes for a product to get from your warehouse to your customer. Is there anywhere you can do to speed things up, such as how quickly the order gets pulled?
You can also save money by choosing a different delivery company. Since Amazon has created the standard of two-day shipping, do your best to stick to that timeframe.
3. Become More Tax Efficient
Most small companies start on a shoestring budget as solopreneur operations. As you bring in employees and grow, it may be time to change your business structure. Creating an S-corp, for example, offers some tax opportunities a sole proprietorship doesn't provide. You can also protect some of your personal assets by legally separating your business and personal life.
Have a professional accountant crunch the numbers to see if it's worth the red tape and paperwork to change your tax structure. If you can save thousands a year, it may be well worth the extra effort, especially as you grow in the future.
4. Revamp Departments
Your business isn't the same as it was a year ago. In 2021, it will change again. Take a step back and evaluate what each department does and how necessary it is to your company's function. Are there any areas you can outsource and use your staff resources more wisely?
One example might be your marketing department. By freeing up your professionals' time, you give them the power to reach more potential customers and seek valuable partnerships with influencers who can get the word out about your brand. Business Insider reports companies will spend about $15 billion on influencer marketing by 2022. 
A word of caution about cutting employees. While you might think you don't need that department head any longer, do you really want to lose a well-trained and loyal worker? Try to upskill anyone whose job is no longer vital. Hone in on their strengths and train them to do something new that better meets the company's demands going forward.
5. Grow More Efficient
Part of any restructuring process should be auditing the work your staff does. Whether you utilize productivity trackers to see where people spend their time or you simply survey your workers, look for things that waste time without bringing a return on investment.
Engage your staff in the process of figuring out how to grow more efficient. Reward those with working ideas, and encourage creative solutions. Never shoot an idea down. Make your workers feel comfortable enough to bring up any idea they have for improving the company.
6. Acquire Another Company
Perhaps you have some needs not met by current staff. You can either add entire departments or acquire a complementary company with employees already in place who meet your needs. Be sure you get to know the other business well. Does its culture mesh well with yours? You're not just taking on the organization, but the people they've trained in a certain way.
Make sure you can afford to buy out the other company. Restructure the two businesses into one. You may need to shift people around to new roles. Understand that the employees acquired may be worried about their future with your company. Reassure them you took on the other business because you wanted their expertise and welcome them into the fold.
7. Embrace Omnichannel Operations
Consumers may rely on several touchpoints before making a purchase. That means they might interact on social media, in person, via live chat and through email before buying.
As an online business, you may not have a physical location to make contact. However, there are ways to reach out locally. You can attend a local trade show, put flyers in people's newspaper boxes or give a speech to an organization.
As far as restructuring, look for ways to create omnichannel order delivery and returns. For example, some Amazon products can be returned at Kohl's stores. You might team up with another company for easy returns. You simply must pay the postage and verify they've received the item. Look for ways to make shopping easy and convenient for your users.
Start With What Isn't Working
If you aren't sure where to start with your restructuring process, look at what isn't working for your brand. The best things to fix first are the ones you know are problems. Once you've fixed known issues, you can move on to other processes and perfect them.
Cover Image by Megan Rexazin from Pixabay