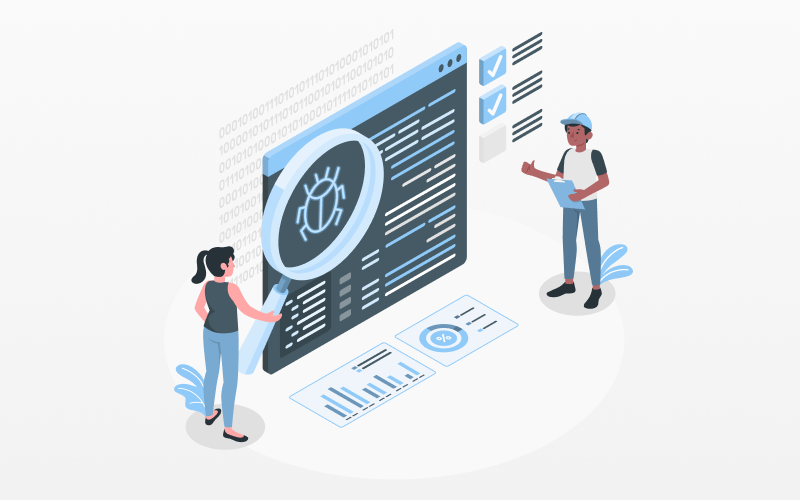 Choosing the right testing course can be quite the challenge depending on how you approach it. And amusing it can be so due to the sheer variety of options we now have available to us. The internet has resulted in a much wider landscape for education, and it's reached a point where googling anything will lead you to countless courses for any topic you can ask for.
However not all online courses are made the same, and the fact is that if you are going to spend any time and/or money on a course then you'll want it to be a good one. So how can you make a choice that best suits your interests? What are the kind of factors you should consider before making a choice? Is there an overall best testing course in the market?
Today we'll be going over all the questions you can think of to help you in your choosing process, and by the time you are done with the article we have no doubt you'll be able to make a call that is just right for you and what you expect from the testing world.
What are your personal goals with QA testing?
The simplest way to know if something is right for you is to well, truly know what you want in the first place. So before we look into credentials, curriculums, or reviews, we must take a look at what you as an individual expect from all of this.
What's your stake and interest in QA testing? Are you already a professional in the field? Are you a complete beginner that is considering a career change? Or are you perhaps someone that sees the field as more of a hobby to indulge in?
There are no wrong answers of course, but knowing what you are looking for will help you know what course is the right fit for you.
Courses that focus on a specific area of expertise like say a testing course oriented towards financial corporations is best for people who already have experience in the field and are looking to optimize their knowledge. If you are just starting but are looking to work in the field you'll want a practical beginners course, something that allows you to build a real portfolio for your work. And if you are just curious about the field, a simple theoretical course can be enough to know if QA testing is something you'll like.
The right course comes down to your needs, so figuring out what to expect from a course is the first step in ensuring positive results.
How can you get hired fast?
If you are interested in starting in this field then one of your priorities will likely be to get hired as soon as possible. And while landing a job can be a bit of a challenge in and of itself there are two main areas that a course can help you with, those being practical experience and interview practices.
One small disadvantage to the sheer amount of information available online is that it's all too easy to develop great skills in any given area but end up with nothing tangible to back it up on your curriculum. In this sense, a course that provides certification upon completion is already a major boon, but on top of that, you'll want to have experience in real work projects. Look for courses that allow their students to take real projects as part of their studies, making those connections on your own might be hard, so any course that offers real experience by default is already ahead of the curve.
You can also improve your chances if your course offers interview practice as part of its curriculum. Experience goes a long way of course, but interviews do matter as well. So a course that sets you up for both is looking out for you.
As always, check reviews.
It might be a bit of a standard recommendation, but as usual, make sure to check for reviews and other people's insight on the course you plan to take. At Test Pro they make sure to list websites that recommend them or have partnered with them, and that kind of information lets you know what kind of company they are.
Nowadays anything and anybody can be found online, so before taking the plunge take some time to research the course and company offering it. After all, an informed choice is the best possible kind.
Related: Best Remote Job Boards