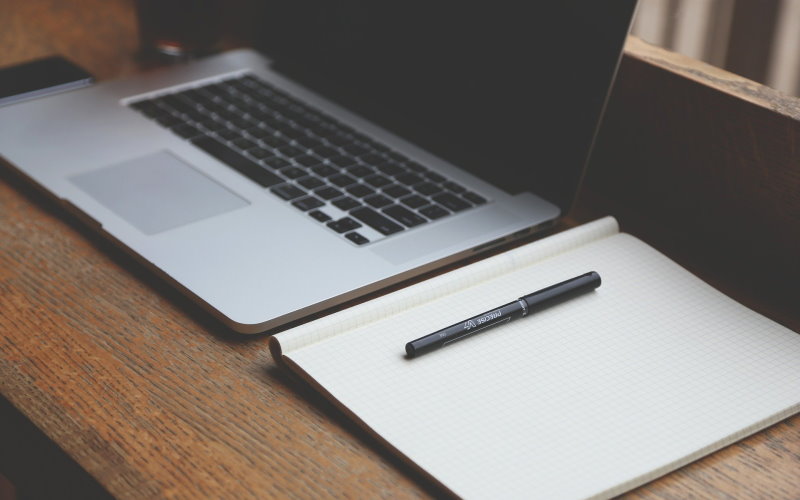 Thousands of ambitious business owners launch new ventures across the U.S. every year. Setting up new business is no simple task, and you will need a lot of patience to nurture your company. Contrary to popular opinion, around 80% of small enterprises survive their first year, although the number drops to 70% by the second year.
The first thing you require to be a successful entrepreneur is a solid plan. Additionally, you need to do as much research as you can on the market, competitors, legal frameworks, and funding sources. The checklist below will get you started:
1. Evaluate Yourself as an Entrepreneur
Although there is no perfect time for setting up a new business, you need to have the right mindset to succeed. You can start by understanding the difficulties and commitment involved in running an enterprise. Business owners often have to generate sales, hire employees, manage a busy schedule, engage in proper business communication, and get rejections from clients.
You should also identify your strengths, area of expertise, and weaknesses. This evaluation will help you decide who to hire and what to do by yourself. Additionally, you should be clear on your motivation to start your own venture. While making money is the most common inspiration, you will need something else to keep going before the business makes sustainable revenue.
2. Come Up with Business Ideas
Generating business ideas is time-consuming, but it will be worth it when you find the perfect concept. Firstly, look around for problems that affect people, and brainstorm how you can help solve them. For example, Uber gave people in big cities an alternative to expensive taxis. Secondly, use your skillset to identify new areas that you can explore. You can even generate ideas from hobbies like yoga and traveling.
Keep in mind that people love saving money, and you can offer products or services that are already in the market at lower prices. It also helps to anticipate future developments and identify new markets that may develop due to new technologies.
3. Do Market Research
This step involves defining and analyzing the target market for each business idea. To start, read all market reports you can find to identify current and predicted trends. In addition, you will need demographic information like the age, income, and occupation of your targeted customers.
You can look at the Small Business Administration's website to determine who is more likely to buy from you. Reach out to potential customers and ask about their pain points and how much they would pay for your products or services. Another way of testing your idea is through email marketing, where you contact potential buyers through their emails. The feedback will help you to create a prototype and test it in the market.
4. Choose a Business Name and Location
Choosing a company name is a critical part of setting up new business. You need a name that is catchy and communicates the essence of your business. For example, Nike's brand name is derived from the Winged Goddess of Victory in Greek mythology to symbolize speed, movement, and power.
It may be tempting to use your name, but you should avoid it if you are not an established brand. However, you can play around with your name, such as Automattic Inc., named after the founder Matt Mullenweg.
If you own a small business, it is best to locate your venture near the demand. Look for a location without many competitors but with complimentary services close by. The business location should also be safe and easily accessible by suppliers and vendors. If you are running a small business from home, you can design a home office with all the accessories you need.
5. Write a Business Plan
A business plan is your venture's foundation. A well-structured plan will provide the blueprint of how to structure and grow your business. Start with an executive summary that briefly describes your offering, business objectives, market, competitive advantage growth requirements, and funding requirements.
The rest of the business plan should identify the problems you are solving with your product and describe your marketing and sales plan. Additionally, you should include financial projections and metrics to measure success. If you want to explain your venture quickly, you can draft a lean business plan with only the key points.
6. Settle on a Legal Structure
When setting up business, you will need to choose a legal structure. Your choice will affect the amount of taxes you pay, registration requirements, and your personal liability. If you want to run your business from home and have full control, the best business structure is a sole proprietorship. The low costs, easy setup, and easy exit of a sole proprietorship has made it quite popular.
Multiple individuals can opt for a partnership, where they share losses and profits. This structure is ideal for family members, friends, or business partners who want to do business together. However, you should have an attorney review the partnership agreement to prevent future conflicts.
In the case of a Limited Liability Company (LLC), you will enjoy limited personal liability and the flexibility and tax advantages of a partnership. A corporation is another legal structure with its legal rights. The entity can trade the rights of ownership through stocks, sue and be sued, and own and sell property.
7. Plan Finances
Your business finances need to be to set your firm up for success. The business plan will help you determine how much you need to get started. Many business owners begin with self-funding along with loans from family and friends. However, you will soon need more capital to expand your venture.
The nature of your business will inform your sources of funding. For example, tech startups can court angel investors and venture capitalists, and you can check your local community for such investors. Venture capital is suited for high-growth companies, but you will have to give up some share of control and ownership.
You can also check local banks or microfinance providers for a small business loan. Startups can launch a crowdfunding campaign, where you present your idea to potential customers on an online platform. The enthusiasts can either donate money or pre-by your products.
8. Set Up Accounting, Tax, Insurance, and Finances
You will need financial tools to meet your accounting and tax responsibilities. Firstly, open a business bank account for business transactions. It is advisable to select a bank with a range of products for new and small businesses.
You will find it simpler to manage your budget with accounting software. It will help you track all your financial transactions, file taxes like the sales tax, and conduct business with suppliers and clients. However, you can hire an accountant to handle the company's finances.
Ensure you get business insurance for legal and financial support in events like employees injuring themselves at work or recalling a dangerous item. There are various types of insurance to consider, including public liability insurance, employer's liability insurance, and landlord insurance.
9. Apply for Permits and Licenses
Licenses and permits vary between geographical locations and industries. Therefore, you will need to check local, state, and federal websites to see which approvals apply to you.
Your state may require professional licenses and sales tax permits, depending on your business. You may also need federal licensing if you are in an industry like meat processing. Additionally, you may need building and zoning permits and other local business permits.
10. Assemble a Winning Team
If you are the only employee in your business, you can seek coaches, mentors, and other business owners for motivation. Business owners who want to hire employees when setting up business should take their time to get the best team. You want employees who believe in your venture as much as you do.
If you are hiring independent contractors, have a lawyer draft an independent contractor agreement. Getting legal counsel will avoid conflicts and lawsuits with your contractors and establish the foundation for a fruitful partnership.
In Conclusion
Setting up a new business is no easy feat. It is easy to be underwhelmed between identifying business ideas, doing market research, hiring employees, and getting funding. However, all this work is going to pay off when you are running a thriving business.
Do check our Business & Startups section for more such articles which can help your queries regarding running a successful business.
Cover Image by StartupStockPhotos from Pixabay