Are you launching a business or product & need help to market it? Plenty of digital marketing agencies are there; it's choosing the right one that matters.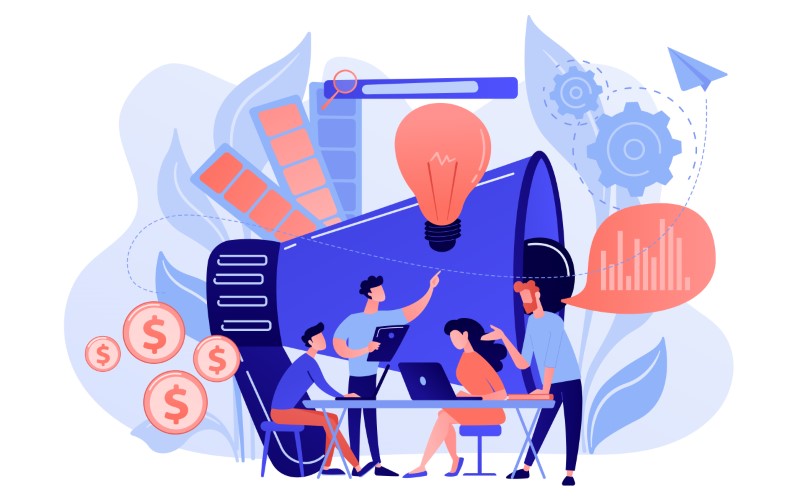 When you start a new venture or have new products to sell, the most critical step is showcasing your work to your target customers to inform them that you have the things they need. In the business world, it's called marketing. These days new businesses and products are launched online. Therefore, you need to mark your digital marketing presence and execute your strategy online.
Sometimes it can be quite tough for you and your team to handle the workload online, or you may not have enough resources or tools to successfully convey your marketing theme. In such cases, you can form a partnership with a digital marketing agency and outsource your marketing to them. They are experts at bringing your business back on track, which means generating more website traffic.
How To Choose The Right Digital Marketing Agency?
Now the million-dollar question is this: how to choose which digital marketing agency is the perfect match for you and your business?
The answer to this depends on multiple factors, such as what your company is based on and what you are trying to sell. Also, you need to identify the marketing problem you are facing. Then consider whether you can solve it yourself or need assistance from a digital marketing agency.
Evaluate Your Marketing Needs and Problems
Before searching for an agency partner, you must assess and pinpoint the marketing problem that your business is facing. You also need to identify what you want to achieve by going digital and how your digital agency partner can help you accomplish those goals.
You need to assess your marketing situation because you may need help in various areas of digital marketing. However, you need to identify the most critical issue for which you require professional service. It could range from launching a new product, entering a new target market, planning for a product upgrade, or simply increasing digital traffic. Identifying and narrowing down the specific problem that requires resolution will help you choose the right digital marketing partner for the job.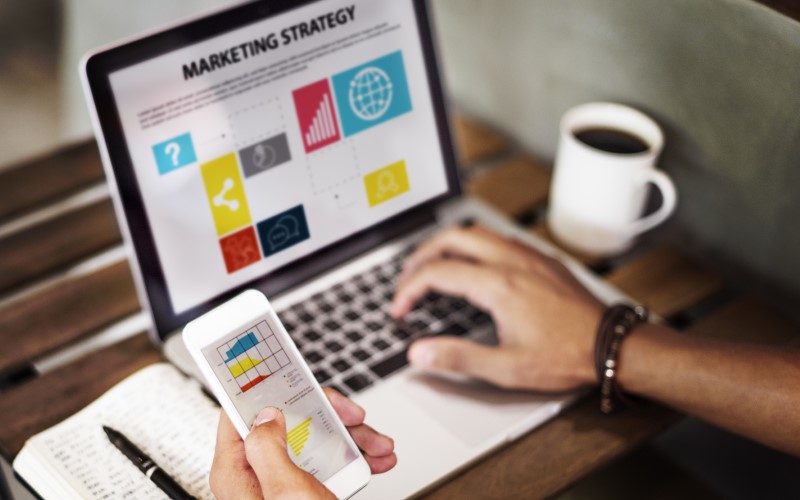 Assess The Amount Of Time and Resources Needed
After you have pinpointed your specific need, the next step is to assess how much time you'll give to your partnership with the agency. You should also consider the type of skills and abilities you require to implement your marketing strategies and make your online presence known worldwide.
Moreover, if you have your own in-house marketing team, figure out what skills they possess and the areas where they require further training. That way, when you partner up with an agency, your team can assist them in the areas they are good at, and the rest will be outsourced to the agency, forming a cohesive unit.
Make a Budget Plan
Once you have outlined your problems in specific areas and the goals you want to achieve, you can easily match the team with the particular services. This can involve creating content or blogs, Search Engine Optimization (SEO), web and graphic designing, using video marketing tools, and marketing via social media, email, advertising in various websites, etc.
All these strategies involve money. If you already have experience regarding marketing, you can allot a specific amount of money to a particular task on your budget. Suppose you're completely new to the idea of marketing, and you want to completely outsource the department. In that case, you need to do thorough research on various digital marketing agencies, separate frauds from genuine ones, and gain some ideas of how much expenses will be incurred. It's always best to expect and set an amount a little higher than your budget, so you don't feel surprised later on.
Do Thorough Research
As mentioned above, when searching for the right digital marketing partner, do your homework regarding their business, products, price range, and the services they provide.
If you want to establish a good partnership with a digital marketing agency, it is essential you look at their past records, the results they have achieved, and most importantly, the reviews from other companies about their work. Keep in mind that big agencies may brag about having an impressive list of big brand customers, which may attract you. It'll pull you to choose them without doing thorough research, though they might not be a great fit for your needs. Therefore, it is essential to do your homework regarding the agency and then decide if they are suitable for you and your business.
Value Quality over Price
Many agencies are out there who are searching for clients, and they would give their all to convince you to take them aboard by offering you reduced prices. Though the lower price may make you choose them, the quality of their work matters a lot. Similarly, if an agency has done work with some popular brands, you may feel tempted to recruit them even if the price is high. However, the type of work they did for others might not be what you need. You may require assistance in a different area, thus don't hire an agency without a detailed discussion.
The point is, you need to look for a digital marketing partner that provides you with the services your business needs. Even if you have set a specific budget, make sure you always opt for quality to help you achieve your marketing goals.
Opt For Experience 
In the digital marketing industry, experience is the most valuable tool. However, even with expertise, digital marketing agencies need to alter their strategies to keep up with the latest trends and updates. They should be able to tell you what is the latest strategy that is being used and how it can direct traffic to your website. Therefore, opt for an agency partner who knows the ever-changing marketing industry from the past, can easily adapt your content to the present, and have an idea of what's going to be hot in the future so you can have an edge when it comes to marketing your business and products.
Apart from experience in the marketing industry, you must consider the references from others who have experience using the same agency for their marketing purposes. Of course, the agency's website may have many testimonials from past clients, which is great. However, it is even better to talk with some past and present clients to decide whether or not the agency is highly recommended by them.
Choose An Agency that Fits your Style and Suits Your Work
The agencies not only try to sell their clients' work, but they are also selling their own. Don't just stop at one company when you see good recommendations. Instead, consider various digital marketing agencies. The main thing you should look for is how they market themselves. Check to see if their websites are user-friendly and easily navigable, which shows they are great at what they do. However, if their websites under or overwhelm you, that's a red flag.
An excellent digital marketing agency will tell you who they are, describe their work activities, and share their ideas on how best they can help you with your business. You need someone that goes beyond looks. You need an agency that can relate well to the culture of your organization. For instance, if you have a casual atmosphere in your company, you might not adjust well to an agency with a contrasting culture and vice versa.
You should keep in mind some aspects when looking for a digital marketing agency to cater to your marketing needs. If you run a local company, it is best to select an agency in the same area for easy access.
In addition, if you want a long-lasting relationship with the agency, you cannot just throw in the money and wait for results to pour in. You need to build a strategic partnership to achieve great results.
Image Credit: