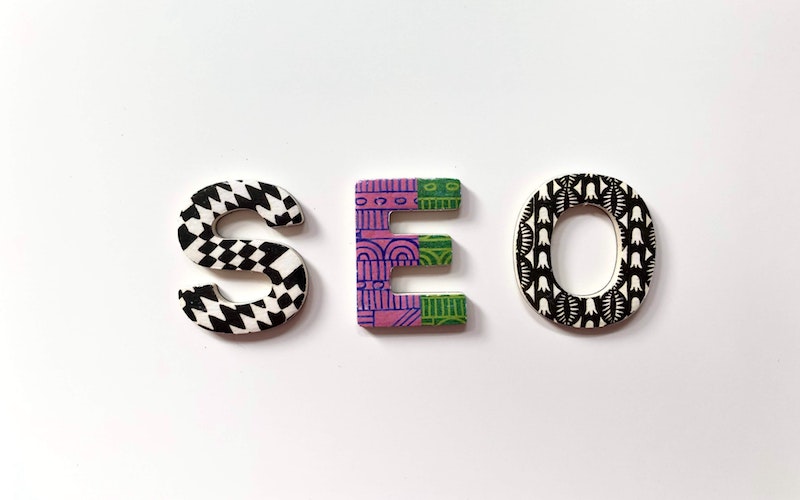 Search engine optimization (SEO) must help your website rank higher in search results since most people click on organic search rankings. Therefore, investment in developing an SEO-friendly website will improve your search engine ranking and increase the number of visitors to your website.
The following are some essential components of developing a website that is optimized for SEO.
It is necessary to be informed about all the methods to increase organic traffic to your website in today's digital environment. While everyone in the business uses SEO-friendly website design, technical SEO, and image optimization, it can be very confusing for beginners. Certain SEO service providers, such as Outpace, can assist you in developing methods for optimizing your website's SEO performance.
Google's EAT Principles
Google has stated that "content quality is a critical element in search engine result page ranking."
However, what does Google consider to be "quality"? Contents that comply with Google's EAT principle will rank higher. EAT stands for Expertise, Authoritativeness, and Trustworthiness. These factors determine if a web page has high-quality content.
Google's algorithms are designed to provide consumers with the most relevant results.
For instance, Google Panda is a well-known algorithm that ranks websites based on their content quality. It filters out low-quality and duplicate information from web pages in the index.
The RankBrain algorithm is another example. RankBrain makes use of artificial intelligence to understand search queries entered by the audience on Google.
Panda and RankBrain both use spiders to scan websites. Consequently, they display the most relevant and high-quality search results material at the top of search engine result pages.
Responsive Design
When developing an SEO-friendly website design, it may be challenging to determine which sides are critical for the success of your business. Responsive design is one of those components that contribute to your business's success. If you want to build a website optimized for search engines, you must include responsive design into your site.
So, why do you need a responsive design for your website?
Responsive design enables your website to adjust to the device being used by the user. Thus, regardless of whether people visit your site through mobile phone, tablet, or desktop, they will see the version optimized for their device.
Therefore responsive design is a critical component of SEO-friendly website design.
Mobile-Friendly Website
Because each device has a unique screen size, your website must adjust to suit its displays. If you do not adapt your site for mobile devices, these users will have a negative experience.
Consider using a smartphone to view a desktop version of your website. Your webpage would be resized to fit the device's screen. However, users would have difficulty reading the content, seeing pictures, and clicking on links.
Your viewers will have a negative experience, and will soon abandon your site in favor of a rival with a more optimized site.
You want leads to stay on your website for an extended period since this provides an excellent signal to Google. Google will prioritize your website in the search results if it believes that it is related to the user's search intent.
In general, the significance of SEO-friendly websites is to keep visitors on your page longer, which helps your website rank higher in search results. Integrate responsive design into the design of your website to improve its optimization. It will assist in developing a better SEO-friendly website design that will allow you to maintain leads on your page for an extended period.
Site Speed
Google started using page speed as a ranking factor in 2010, which shows that the company's algorithm would prefer sites with faster-loading pages than with slower-loading pages. According to Google's statistics, visitors are more likely to leave a search result if the website takes too long to load.
The increase of mobile users has also increased the importance of page load speed, as devices with less powerful processors consume web pages at a much higher rate.
You can use Google's PageSpeed Insights tool to determine their site's performance. Also, Google offers a report after the study that details precisely what needs to be addressed.
Schema
Schema, or structured data, is a kind of coding that makes machine-understandable content. While it does not affect search rankings, it does affect how search engines display content from pages in their search results.
A schema, or structured data, is a piece of code that converts human-readable information to machine-readable stuff. It does not affect search engine rankings.
By adding schema markup to information such as addresses, business names, people, phone numbers, emails, web addresses, reviews, and star ratings, Google can aid in their display in search results. This can increase click-through rates on search engine results pages.
Internal Linking
Google's initial grading system for websites was based on their hyperlinks. Decades later, the company's algorithm has evolved significantly, yet connections remain a critical ranking factor.
That is true both outside and inside a website. When building a website, it is critical to connecting all pages inside so that external link authority may flow easily across the site. Orphaning sites or implementing complex, deep navigation may make it more difficult for important pages to get high search rankings.
Image Optimization
Image optimization will be a significant factor in search. This implies that if the pictures on your website are not optimized, they should be.
Keep in mind to utilize high-quality pictures, relevant images, and an appropriately labeled image file.
Include pictures in your site map as spiders grow more adept at crawling. Additionally, utilizing alt tags enables crawlers to categorize pictures quickly.
When an image cannot be loaded on a user's screen, the website displays alternative text. Google makes use of alt-text to decipher the context of pictures. A well-optimized picture helps your website rank higher and increases user engagement. Additionally, picture SEO may help your website appear in search engine image carousels.
Conclusion
If you want to increase your business's internet traffic, you must build an SEO-friendly website. When your website is search engine friendly, it will appear in more relevant search results, increasing traffic to your website. However, SEO takes time to execute and show results, so you must prepare your strategy in advance.