Contemplating a design career? Looking for new tips to hone your skills? No matter what your goals in the design realm are, improved performance is the key to excellent results and a higher pay.
Designing is similar to writing an essay. You need to combine numerous steps to come up with a wholesome result, which suits the guidelines. While you can hire the best custom essay service to help you write a high-quality essay, coming up with an original design is a bit more complicated.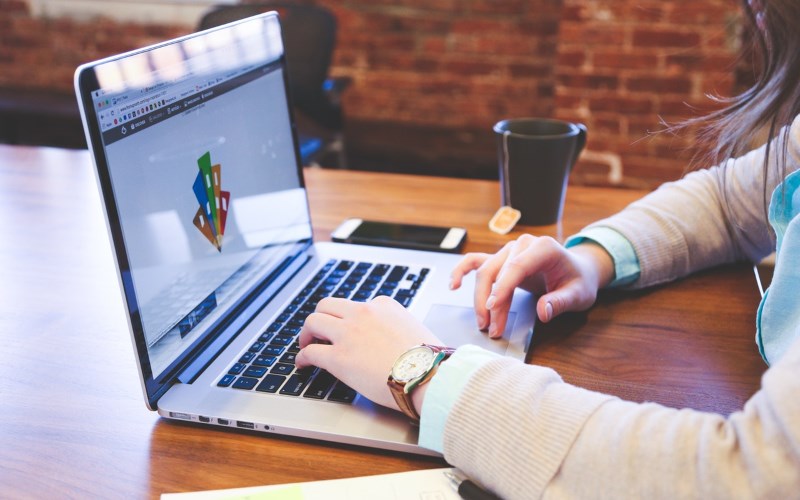 Whether you are a beginner or an experienced designer, there are always ways to improve your performance. Below, we collected 7 tips from skilled designers to help you become good at what you do.
1. Master A New Technique
Learning is an integral part of becoming an excellent designer. There are numerous design techniques, which you don't know yet. Don't stick to what you do best. Broaden your horizons. It can help you hone your existing skills as well as enjoy new ones.
Becoming a good designer includes constant growth. Allow your mind and hands to become even more flexible. How do you go about mastering a new technique?
Take an online class
Ask an experienced colleague or teacher for advice
Attend a conference
Use existing online tutorials
Make it a goal to master at least one technique every 6 months. If you get bored earlier, nothing can stop you from doing it more often.
2. Learn From The Pros
While being a designer is a creative occupation, don't get stuck inside your creativity. Learning from the professionals can help you grow as a specialist and improve your existing skills while mastering new ones.
Even if you think you are doing an excellent job, don't hesitate to ask for professional comments. Once you get the comments, don't rush to be angry about the criticism. Each designer has his or her own view of the process. Yours may not always be the best one.
Use designer forums to get opinions about your work. You may be surprised to find out how much you've been missing.
3. Take Regular Breaks
Creative work requires adequate rest. If you work hard 24/7, it doesn't mean you are doing an excellent job. A designer's brain must get some rest in order not to make silly mistakes while coming up with a masterpiece.
If you've been working for an hour, consider taking a 5 or 10 minute break. Don't consider breaks wasted time. It's valuable time which can help you replenish your energy and keep the production levels up.
If you stare at the screen for hours unable to find a solution, continuing to do so won't help. Just the opposite, you'll be stuck for days, losing precious time. Sometimes, you just need to take a day off to regroup. You'd be amazed how fast a rested brain can solve a problem, which used to hours.
4. Think About The Client
As a creative worker, you feel like going all out to come up with a perfect product. Meanwhile, the client's requests seem a little out of whack. Don't spend time and nerves arguing that your approach is better. A client may have his or her own reasons to ask for certain results.
Tone down your ego a little bit and learn how to follow the guidelines. Becoming an excellent designer involves knowing how to interact with the client and complying with the rules.
5. Keep Your Promises
Becoming a great designer is impossible without keeping your promises. This means you need to learn how to make a work schedule. Following the deadline is the key to getting new orders from clients and achieving set goals.
Don't bite off more than you can chew. If you see that the project is too complicated, don't plan to spend "days and nights" working on it. Your brain will get tired and you'll end up staring at the screen for hours unable to move forward.
Be honest about how much time a project will take you. It's better to move the deadline in advance than botch it in the end.
6. Rekindle Your Passion
Becoming a designer was a decision you made because you felt passionate about the job. Unexpected requirements, tight deadlines, and picky professors and clients may have cooled you down.
Try to rekindle the fire by remembering why you've decided to become a designer. Consider freeing up some time for your own projects. Going all out without any limits can help you keep the passion burning.
A fun project may not bring you money. But it can become an excellent addition to your portfolio while allowing you to enjoy yourself as much as possible.
7. Challenge Yourself
If the current projects you are working on aren't too challenging, come up with new goals. The only way to stay on top of the competition while enjoying yourself is to keep growing. Set certain goals for yourself as well as deadlines.
Each time you achieve something, make sure to reward yourself. These goals don't have to be huge or they may interfere with your work or studies. Just make sure they exist. Otherwise, your design work will slowly turn into a routine.
The best part about being a designer is that you always have room to grow. Don't overlook this important detail on your way to becoming the best designer you possibly can.
Final Thoughts
Improving your performance as a designer doesn't just help you earn more money, it allows you to grow personally and professionally.
You have to remember never to stop learning and moving forward. The passion you have for your profession can help you get through the toughest projects and meet the tightest deadlines. Just make sure you keep this passion burning by doing what you do best.
We hope you can take advantage of the above advice on your way to becoming an excellent designer in your niche.