Our latest freebie brings to you a set of 20 free geometric patterns made up of simple shapes in varying shades of green, purple, pink and blue.
The pattern pack contains 20 pattern tiles in PNG format that you can use with any graphic design software. These patterns will repeat seamlessly horizontally and vertically and can be used to create backgrounds of any size.
The patterns are made up of different geometric shapes, lines, circles, triangles, squares and polygons as you can see in the preview image below. These would be great for website backgrounds, app backgrounds, and all kinds of graphic design projects such as brochures, posters, banners and more.
Preview
Here is a preview of some of patterns included in the freebie. Download them all after the preview.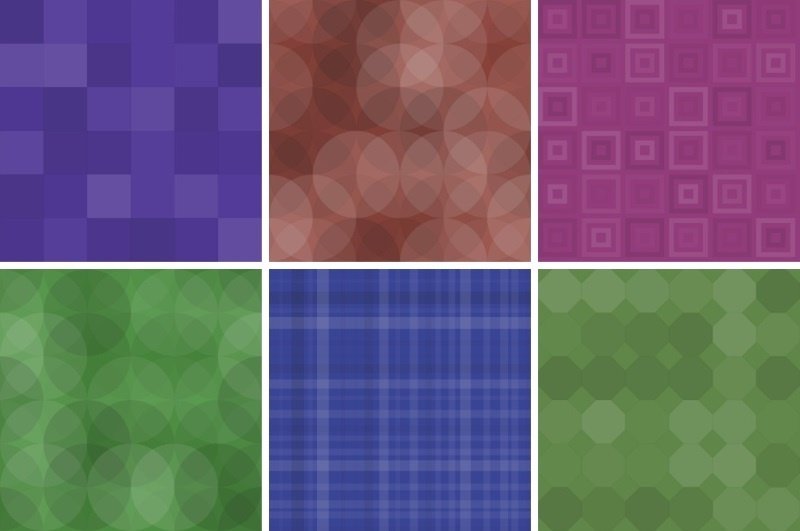 Features of Geometric Patterns Pack
Format: PNG
20 Seamless Patterns
Free for Commercial use
Download
Here is the link to download these geometric patterns. If you like this freebie, please do share this post with your friends and help spread the word :).
The patterns are free for commercial use under Creative Commons Attribution license. If you use them in your design projects, you are required to attribute the resource to superdevresources.com.
More Free Patterns for Web Design
If you want to create simple geometric patterns like these, you can use this free online free tool GeoPattern by Brandon Mills.
You might also want to check out these collections of free repeating patterns from our site: