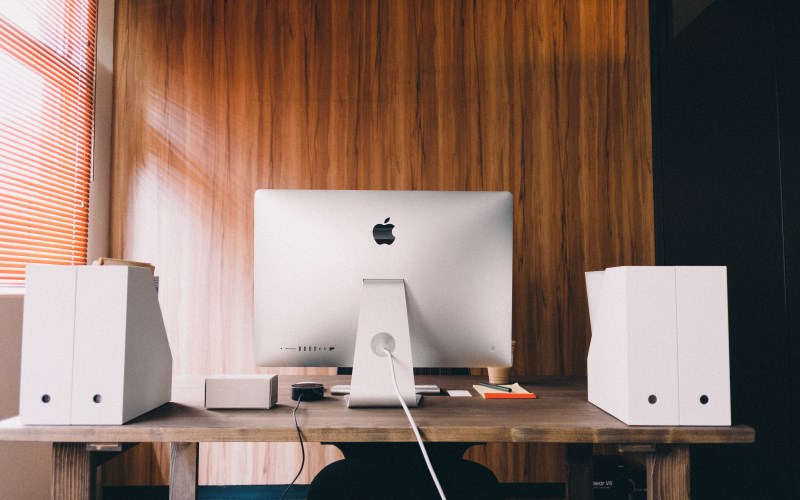 You just got your first Mac? Congratulations! You're about to discover a whole new experience of using a computer. Sure; you paid a high price for it. But you know what? The machine definitely justifies its cost. Macs get consistent software updates that make them safe, powerful, and usable all the time. Plus, let's get real: nothing beats the sleek appearance of a Mac. It's brains and beauty in a single package.
This is another important advantage: there's no learning curve for new Mac users. The system is so intuitive that if you ever used a computer before, you'll find it easier than ever. There are countless Windows users who never go back to that software after trying a Mac.
Still, there are few installations you should be aware of. Don't worry; they are easy to install and we'll tell you what the most important ones are.
7 Essential Mac Installations for New Users
First Step: Create Apple ID
If you already have an Apple ID for another Apple device, you can use the same one on your Mac. But if you need to create Apple ID from scratch, it will be easy.
There are few ways to

creating Apple ID on your Mac

, but the easiest way to do it is through iTunes. It comes pre-installed on your Mac, so all you need to do is launch the app.

On the right, you'll see the

Account

option. Click on it.

Now, click "

Create Apple ID,

" and then

Continue

.

You'll get a rather long text for the Terms and Conditions. Read it, and click the checkbox that asks you to

Agree

.

To create Apple ID, you'll need to provide an email address and set a password. For the next step, you'll need to provide your billing information. Don't worry; Apple will not charge your card unless you agree to pay when you buy music, TV shows, movies, and Mac apps.

Finally, click

Create Apple ID

and confirm by clicking the link in the verification message.   
Install the Alfred App
Alfred makes Macs easier to use. It lets you find files and launch apps through quick keyboard shortcuts. You can even search the web through it. This is a productivity app, since it makes you more focused and efficient when working on your Mac.
You know how the Windows search function makes you nervous whenever you use it? Forget about it. Alfred is so powerful that it lets you find anything in milliseconds.
Microsoft Office
Well this was unexpected. Why would you ever need MS Office on your Mac?
If you need to exchange documents with others, you'll most likely need it. Google Docs is a lovely alternative, but most businesses require MS Office programs. The good news is that MS Office is available through Mac apps.
Adobe Creative Cloud
This is one of the most frequently used Mac apps. It's a photography suite that includes Photoshop, Lightroom Classic, and Lightroom. The plans for individual users start at $52.99 per month, but there's a free trial that gives you access to all features. If you don't like all these apps, you can use the one you want for a lower fee.
Spotify
Were you used to Napster and Google Play Music on your PC? You'll love Spotify!
This is one of the best Mac apps from the Music category. You can create your own playlists and use them as background noise while you work.
Bear Notes
Forget about OneNote. It's so boring and useless. Now that you have a Mac, you'll discover the full potential of productivity apps. Even Evernote doesn't come close to Bear Notes. It's the cleanest, fastest, and most essential note-taking app.
You can organize your notes with hashtags, pin them, and take them by writing or audio recording. The pro plan costs $20 per year.
An App for Uninstalling Apps on Mac
Wait; why do you need an app for uninstalling apps? – Because the point of Mac is ease of use. Instead of searching through the system to find the right option, you just launch an app and do whatever you need to do at a given moment.
There are few apps for uninstalling apps on Mac, but TuneupMyMac is one of the most popular ones. You can use it to remove system cash, clean logs, remove the languages you don't use, and much more.  
Uninstalling apps on Mac should be part of the regular maintenance, since it's an easy way to clean up space on the hard disk.
A Mac Is Nothing without Its Apps
Well okay; it's still a powerful machine that looks awesome. But with the right installations, your Mac becomes something you can't live without. The above-listed apps are just a start. Once you get into the groove, nothing will stop you from exploring more apps.