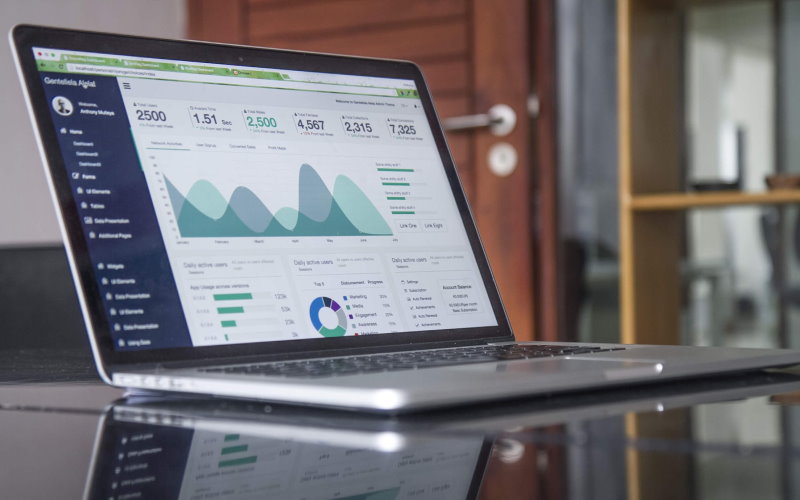 If you're running a business in 2022, you already know search engine optimization (SEO) is indispensable to your company's growth. It's the key to establishing your online presence and brand identity. It plays an equally crucial role in generating leads and driving sales on your website.
Despite understanding the importance of a well-defined SEO strategy, many business owners and website admins fail to get it right. That's because the SEO landscape is constantly evolving with new trends and algorithm updates.
Then there's the prevalence of a diverse array of SEO myths that baffle new entrepreneurs. Even if you've got a firm understanding of various digital marketing strategies, chances are you're unknowingly falling for a few of these myths.
Identifying and busting these myths is crucial for SEO success. That's why in this blog we've outlined a few such misconceptions that you need to avoid. Let's take a look.
1. SEO Is No Longer Relevant
If it were up to inexperienced digital marketers, they'd have you believe that SEO is dead. Instead of investing your effort in claiming prime search engine real estate, they'd advise you to focus on pay-per-click advertising and social media marketing.
It isn't surprising considering that Google search results have undergone a massive transformation. Today, Google's search engine results pages (SERPs) include featured snippets that answer a ton of users' questions.
That means even if your website climbs to the top of SERPs, your target consumers may not click the URL. It leads many website owners and marketers to believe that SEO doesn't work anymore.
But it's worth remembering that consumers turn to search engines every time they want to research a product or brand. Your website's search engine rankings play a key role in amplifying brand awareness, as well as reinforcing your credibility and reputation.
As long as search engines continue to shape consumer choices and purchase decisions, SEO will play a key role in scaling a business.
2. SEO Is a Specialized Job
This one's kind of tricky. Of course, you need a thorough understanding of search engine algorithms and your target demographic before building an SEO strategy. But that doesn't mean you can't master the craft of SEO without a background in digital marketing.
Nor do you always need the help of an expert to build and implement your SEO strategy.
A wide array of SEO training classes are available on the internet to help business owners and marketers understand the nuances of SEO. The key is to find an SEO training program that fits your preferences.
Make sure you compare the curricula of different SEO training classes and check the trainer's profile for each course. Also, find out whether the selected training program offers hands-on experience in developing and executing SEO campaigns for different businesses.
Apart from SEO training classes, you can also learn a great deal from leading SEO blogs. Follow websites and social media profiles of SEO experts to gain a deeper insight into the latest SEO news and trends.
3. SEO Is All about Search Engine Rankings
It's one of the most common SEO myths that trap even the most seasoned marketers and entrepreneurs. If you're focusing your SEO strategy solely on climbing to the top of SERPs, it won't yield any long-term benefits.
That's because high search engine rankings will drive all kinds of visitors to your website. But if you're targeting generic keywords to improve your rankings, chances are you'll end up with a ton of unqualified traffic.
While your website will attract plenty of visitors, most of them will exit without taking any action. That, in turn, will take a toll on your website's engagement rates. Also, it'll negatively impact the return on investment (ROI) of your SEO strategy.
That's why a wiser approach is to focus on attracting qualified traffic to your website. Identify keywords that have the right search intent, and create content that addresses the pain points of your target audience.
Final Takeaways
As long as consumers turn to search engines for all their educational and transactional needs, you'll need an SEO strategy to grow your business. Instead of hiring an expert, you can leverage SEO training classes to develop a firm understanding of the tactics.
Also, keep in mind that SEO isn't solely about making it to the top of SERPs. Focus your keyword research and content creation efforts on attracting qualified organic traffic to your website.
Cover Photo by Carlos Muza on Unsplash