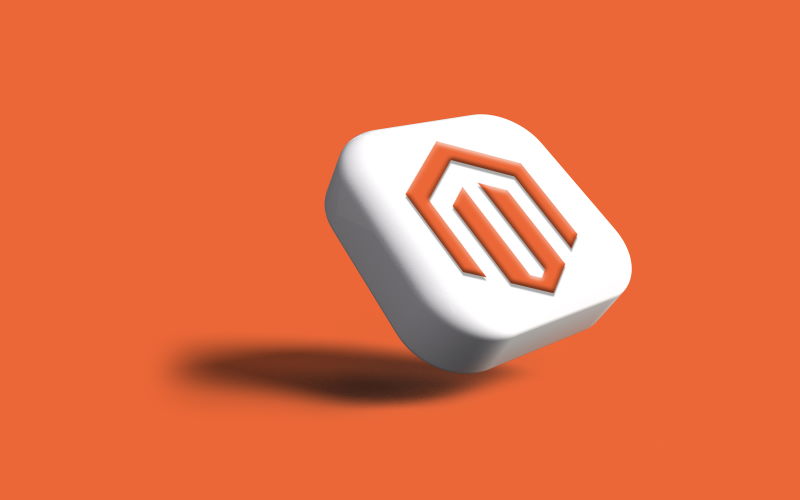 Magento is a powerful e-commerce platform that's designed to help simplify the process of selling products online. But even with all its features, there are instances where you might need extra functionality or smooth connections to external platforms. That's where third-party integrations come in. When you add another app or service into the mix, your Magento store can become even more powerful and efficient. The key is knowing which integrations will be most beneficial for your business.
This article lists the seven best third-party integrations to add to your Magento store for enhanced functionalities and features.
Inventory Management Integrations
There are several different inventory management integrations that you can use to improve your Magento store. You should consider importing your current inventory from other systems, synchronizing inventory between Magento and other systems, automating inventory updates, adding alerts for low stock levels, tracking sales data, and more. All these options will make it easier for you to manage your inventory in one place instead of using multiple tools.
Magento offers its solution, Inventory Management as a Service (IMaaS). This platform allows users to create specific rules by which products should be managed, and updates can be automatically sent when certain conditions are met. If this sounds like something that would work well with your business needs, you can go with this option, too.
Product Information Management
Product Information Management (PIM) is the ability to import and export product-related data from other systems and places. This can be anything from a CSV file, Excel spreadsheet, or an external source like Google Analytics or an ERP system. It can also import product catalog data from third-party sources such as Amazon or eBay, customer orders, or even internal order management systems like Salesforce.
Importing products into Magento is a great way to increase your catalog size quickly while giving you more control over your brand experience by guiding shoppers to products they want to buy. If you don't have this functionality on your site, you must get the best PIM for Magento and start leveraging its benefits.
Customer Relationship Management
Customer Relationship Management (CRM) is critical to any eCommerce store. The software tracks who your customers are, how they interact with your brand and each other, and what they buy from you so that you can offer them a more personalized experience.
If you're unfamiliar with CRM software, it's like customer service on steroids. Your sales representatives don't have to remember all their clients' info anymore—they just need to know where their client profiles live to access them at any time. This makes it easier for them to get up-to-speed fast because they can hit the ground running without spending hours memorizing every customer's name and preferences.
Secure Payment Gateways
The next step is to select a payment gateway. A payment gateway helps make secure transactions. Since this has to do with money and finance, you need to ensure selecting the most secure and trustworthy payment gateway. There are many options here, and choosing one compatible with your store is essential. Some of the most popular include:
Stripe
Authorize.net
PayPal Payments Standard (formerly Braintree)
Once you've chosen a payment gateway, integrating it into your site is usually straightforward. The process will vary depending on the service you use. For example, suppose you're using Authorize.net as your payment provider. In that case, an API key must be integrated into Magento's checkout flow for payments to go through properly when customers check out on their website.
Product Recommendation Systems
Product recommendations are an excellent way to increase sales, get new customers and keep existing customers happy. They also have the added benefit of increasing the average order value, as you can suggest complementary products that your customer may not have thought about otherwise.
Algorithms power product recommendation systems. They can ingest a massive chunk of data and analyze it to give recommendations. It will analyze data, such as previous purchases, customer demographics, preferences, etc., and suggest a product accordingly. For instance, for a millennial who has purchased a smartphone recently, the recommendation system might recommend products like earphones, AirPods, smartphone covers, chargers, etc.
Automated Accounting Systems
You probably already know accounting software and how it can help you. But if you don't, let us explain: accounting software is the tool that tracks all of your company's financial activities, from sales to purchases to employees' salaries and more.
Accounting integrations are tools that connect your Magento store with an existing accounting system so that data from both sources are shared in real-time. If you want to automate some tasks related to bookkeeping, then this integration will help you by automating them!
Email Marketing Integrations
Email marketing is a very effective way to engage your audience and help you grow. Email integrations allow you to send targeted emails based on your customers' actions, like abandoned carts or purchases.
One of the popular email marketing tools is MailChimp, which you can integrate with Magento following the steps outlined here. This extension allows Magento administrators to quickly send newsletters and promotions through their store without sending them from an external email provider like Yahoo or Gmail.
Landing pages are another great way to improve your email conversion rates by directing users toward a specific URL when they click on one of the links in your emails or ads. Landing pages can also be used for social media promotion by adding scripts that direct users back onto Facebook or Twitter once they've clicked on something specific within the landing page content area, such as "Like us!".
Why Add Third-Party Integrations to Your Magento Store?
Adding third-party integrations to your Magento store can help make your sales process easier and more efficient. Integrations allow you to focus on more critical tasks, improve marketing and sales, improve customer service, and improve your business.
Integrations reduce the work required to manage your store by allowing you to outsource these tasks to other platforms. For example, if you have an integration with Facebook Messenger that allows users to chat with an agent through their Facebook Messenger account instead of calling into a phone line with a major carrier like Verizon or AT&T, then the cost savings from outsourcing this task add up quickly!
Conclusion
These third-party integrations have unique benefits and can be a great asset to your business if you find the right one for you. You should choose depending on your company's specific needs and what would help with day-to-day operations.
Each customer is different, so it's essential to find solutions tailored to your business rather than choosing an all-inclusive tool that does everything. Thanks to its open-source nature, Magento provides an extensive ecosystem of third-party platforms that can help improve your processes and make daily tasks easier.
Cover Photo by Rubaitul Azad on Unsplash