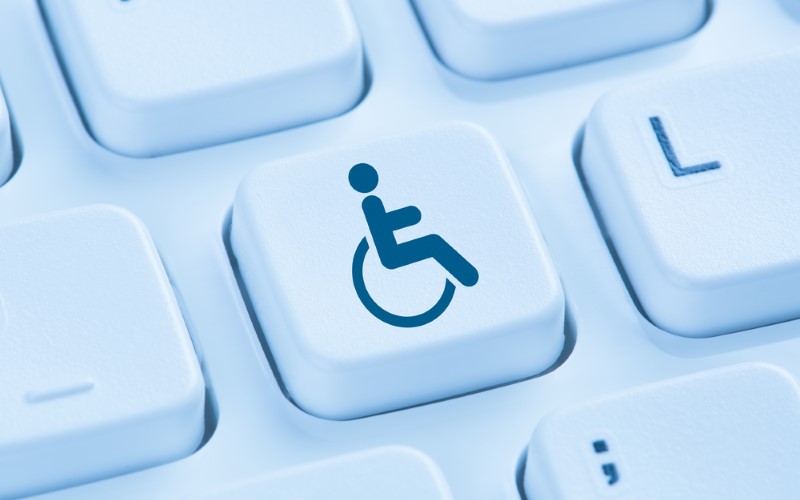 Business owners often get so caught up with the various aspects of website designing that they forget about making it accessible to people with disabilities. Most American business owners are still not aware that website accessibility is not a luxury but a matter of legal compliance.
Many owners and web designers also think that accessibility is only about considering users with visual impairments. However, there are a lot of other web accessibility challenges faced by people with different kinds of disabilities.
For example, an auto-playing video can be troublesome for people with cognitive disabilities or anxiety disorders. Some owners think that using a plug-in or an overlay can solve all the accessibility issues on a website.
However, business owners need to ensure that accessibility is a part of the designing and development process to achieve complete ADA website compliance. These are three ways in which ADA compliance can impact your business.
Search Engine Optimization (SEO)
SEO is one of the biggest benefits of making a website accessible because several criteria to optimize the accessibility of a website overlap with SEO techniques. Most of them also offer you the opportunity to take the necessary steps to improve search engine ranking for your website.
For example, you need to write descriptive alt tags for all the relevant images present on your website. Include the relevant keywords associated with the pictures in alt tags to ensure search engines can match them. You may have noticed that Google shows a featured snippet for most queries which includes an image.
Most of the time, the picture may not be from the website quoted in the snippet. That means alt tags enable you to optimize SEO for the images on your website. You can also include relevant keywords in the video transcripts so that it gains ranking for video searches. Website accessibility provides many such opportunities for the business to introduce targeted keywords.
Legal Costs
You keep hearing the word 'compliance' with relation to website accessibility from several sources. But are you aware of what sort of compliance it refers to on those sources? According to title III of the ADA, every place of public accommodation must be accessible to everyone.
Even though the law does not say anything specifically about making websites accessible, the Department of Justice has made it clear that every website intended for public access must adhere to the current Web Content Accessibility Guidelines (WCAG).
A lot of business owners were in confusion whether the courts of America would penalize a business without an accessible website or not. However, the recent string of lawsuits, especially the judgment passed on high-profile cases, has made it evident that business websites must be accessible to people with disabilities.
These web accessibility lawsuits can go on for a long time and add legal expenses to fines and damages. That is why most business houses that face accessibility lawsuits prefer out-of-court settlements. But even these settlements can cost thousands of dollars.
Many users with disabilities are also working as testers these days to look for inaccessible business websites to sue. They usually work with some law firms that file an accessibility lawsuit against the company.
Many small and medium-sized businesses have received such federal accessibility lawsuits from law firms in other states. A website must meet the AA level criteria of the current WCAG 2.1 guidelines to avoid such lawsuits.
Brand Reputation and Customer Experience
According to the latest statistics, almost 26% of adults in America live with some form of disability. If your business website is not accessible to them, you could be losing out on a substantial chunk of your target market segment.
An inaccessible website can also cause further damage to your business because most Americans prefer buying from companies that demonstrate a social stand. These clients focus on business houses that display commitment towards inclusivity and diversification evident from various business practices.
Therefore, you would be able to attract a lot of potential customers and increase your brand reputation with an accessible website.
Following the accessibility guidelines also improves customer's experience with your website. Most of the web accessibility criteria make it easy for people to navigate through the website. That means these steps would not only make your website accessible to people with disabilities but many other potential customers as well.
For example, the steps to make your website accessible to the visually impaired also help older people who might be suffering from vision-related problems. Improving customer's experience is also an essential criterion to boost your website's SEO.
Website accessibility is not just beneficial for your business, but it is also the right thing to do. So if you have not taken the necessary steps to make your business website accessible, we suggest that you consult professional designers or accessibility consultants ASAP. That way, you will be safe from an ADA lawsuit or monitor and reap the benefits of web accessibility.