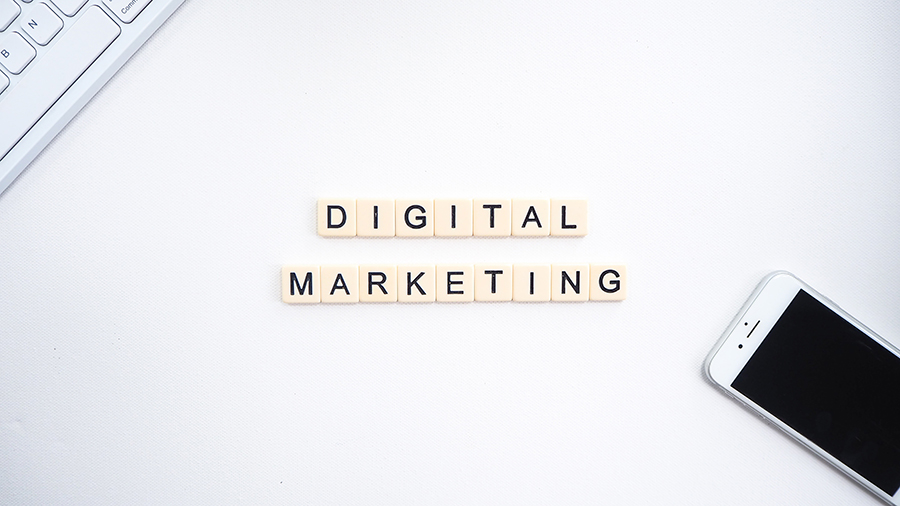 Can you guess on average how many hours per day you spend staring at a screen? Well, it might be nearly half of your day, almost 11 hours. The number is not shocking when you consider the zillions of different opportunities that the internet presents to you, from work, entertainment, down to shopping. Today, an estimated 1.8 billion people around the world depend on online shopping and it is expected to rise almost to 22% in the coming years. The rate at which we are moving towards a more online-based world, it might be even sooner. So imagine, running a business where you could meet and find all your customers; in the online world, and supply the products when they need them. Digital marketing is such a platform where you can connect with your clients in their desired way.
In this article, we are going to explore why you need to apply the tactics of digital marketing to your business.
What Is Digital Marketing?
To put it simply, digital marketing is the type of marketing process that takes place online. In digital marketing, Instead of physical space, you reach out online to your customer with your products. You don't need to set an appointment, select only a few clients for reaching out or spend all your time pursuing clients; digital marketing can do all of these, without you needing to be physically present for the task.
If you are intrigued by the idea, here's a simple way to achieve this- you connect with your clients by automated marketing tools or sales funnel through social media, email, or search engines. All these mediums can work together to create a coherent digital marketing strategy. Digital Marketing stands above traditional marketing strategy in its effectiveness, as you can track and optimize the progress of your marketing campaign. Where it is nearly impossible to track how many people got interested to buy your product inspired by a large billboard, you can easily get this data and even predict the sale with digital marketing.
Reasons You Need Digital Marketing for Your Business
Having a social media presence or a fully functional website doesn't necessarily mean your business is adopting digital marketing. The concept is more complicated and far-reaching than that. Here we will explore why you need a full-fledged digital marketing strategy for your business.
To Garner the Attention of a Wider Audience
Nowadays, everyone and everything can be found online; the easy accessibility of the internet has ensured it. Digital marketing helps you to reach out to people, regardless of their origin, gender, or age; right from their device screen. It can easily cross the border of culture, and language. If you want to connect to a wider audience, you have no other way but to adopt digital marketing.
To Gain Unlimited Interaction Opportunity
No other platform will allow you to interact with your client according to their interest and biases. With digital marketing, you can adopt a more targeted approach to interact with your client. It makes your client feel valued and develop an interest in your product. You can also focus on the lost clients via digital marketing, offering them special packages to return to your business.
To Get an Affordable Marketing Strategy
Digital marketing might be the least expensive marketing tactics of all marketing strategy; while offering the most value for your money. Digital marketing is a blessing especially for small businesses, where they can spend little on marketing but get the full benefit. With a better cost per lead ratio, you will get more than what you invested in marketing, even if you opt for paid promotional ads in search engines or social media. With this advantage, you can even compete at the same level as an established brand.
To Take Advantage of Automation
While automation might sound artificial, repetitive, or boring; automation is what makes digital marketing so effective. An automated system ensures you keep regular interaction with your clients, at their desired media and time. An automated email has a 50% higher chance of being clicked than a random email as they are sent to the client at the time they desire. The automated marketing strategy also lets you categorize your clients according to their response and helps you guide them through the sales funnel.
To Generate Higher Revenues
As you have guessed all these advantages will mean nothing if they can't achieve higher revenue. Digital marketing is miles ahead of traditional marketing in terms of revenue generation. Businesses that use digital marketing can expect to have 2.8 times higher revenue growth. When your marketing campaign is targeted and relevant, your conversion rate will increase, and boost your sales; which ultimately results in higher revenue.
To Get Better Lead Conversion
When a client expresses his interest in your product and reaches out via subscription to a newsletter or other means, it is counted as a lead. When a lead purchases a product or arrives at the end of your sales funnel it is regarded as a conversion. Digital marketing offers a better lead conversion rate; through content marketing, optimized conversion, and social media. Through the targeted or personalized campaign, you can get a higher lead generation.
To Help You Track your Campaign
One important aspect of a digital marketing campaign is that it can easily track and evaluate its success, scale, and apply to another context. Apart from tracking your campaign you can also track your client's online behavior, take note of which content triggered the most conversion and which content needs customization to make it more targeted. Once you figure out which strategy works in your favor, you can scale and replicate that strategy on more platforms and contexts.
On a final thought, with digital marketing, there are a plethora of opportunities waiting for your business. To be in the e-commerce business and not tap into the potential that digital marketing offers, will be downright foolish. In terms of scale, affordability, effectiveness, and revenue nothing can overlap the power of digital marketing. if you want to stay in the competition and grow your business, start thinking about how you can incorporate digital marketing into your business strategy. In case you are not sure how to proceed with it, consult a professional who can walk you through the process.