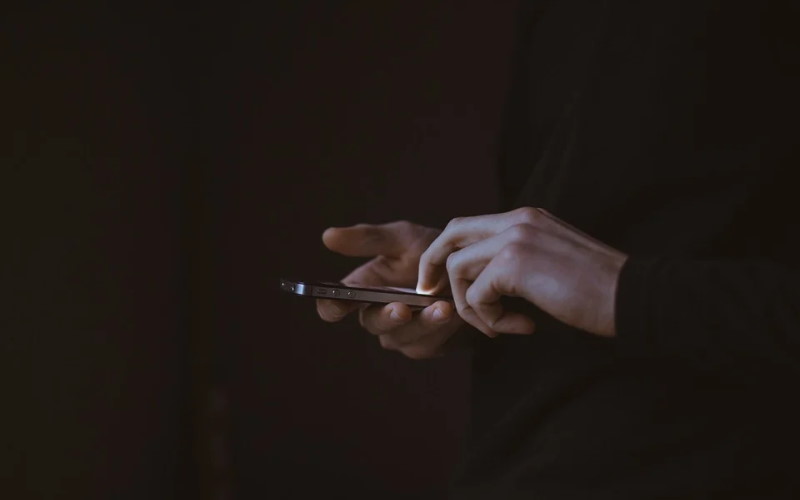 Short Message Service (SMS) marketing is an essential marketing tool any company should invest in to gain a wider reach. It stands out due to its least disruptive nature. It also allows businesses to communicate with potential customers about the services or products they're offering.
Among many marketers today, an SMS marketing campaign will always be a favorite. This type of marketing ensures a broader reach to potential customers with only a click of a button. Depending on the type of promotion you're sending out, you'll have an assurance of a successful delivery along with a call to action. An advantage of SMS messages is that recipients will open them right away, unlike email marketing which is often ignored and not read for days or even weeks. Businesses should consider SMS marketing as a way to reach out to potential clients.
If you're going to use SMS marketing, make sure you'll convey the right message at the proper time to help your business reach a better level. This is especially true if you're in a competitive industry. Since many people nowadays rely on and use their phones throughout the day, they're always available to receive any marketing messages. If you're eager to try out this marketing approach for your business, check out services such as Drop Cowboy Ringless Voicemail or other SMS marketing software. This would help your business reach a wider audience.
Building the reputation of your business will take time. Although, with the help of SMS marketing, it'll make it happen with some effort and patience on your part. Here are a few ways to effectively improve your SMS marketing conversion rate.
1. Get To Know Your Customers
One of the essential components of a successful SMS marketing campaign is knowing who your customers are and what their focus is all about. Consider it as an initial step in creating an effective marketing campaign.
Depending on your targeted customers, you'll need to send the appropriate message to gain their attention and attain better conversion rates over time. Potential customers usually have different needs than your long-term clients.
By knowing your customers and grouping them accordingly into lists, you can send out specific messages that focus on their needs and preferences. Segmenting or grouping your customers will help you determine which messages have a significant impact on those that aren't appealing. Knowing which text message works for every group can significantly improve the conversion rates over time.
2. Convey A Message Using Your Audience's Language
Before sending out your first marketing campaign, you should take a close look at the language your customers use and how they communicate. It'll serve as a basis when creating text messages for your marketing campaign.
Customers might lose interest if they receive a text message with a formal tone. The way you compose your text messages should be natural in a straightforward yet pleasant manner. Avoid introducing a brand message right away.
Be concise with your text messages. Avoid a lengthy explanation of the products or services you're offering in your messages. Remember, it's where your links to a website or social media page enter the picture. Optimizing your SMS language in the best way possible could effectively boost the conversion rate and allow your business to grow with more subscribers.
3. Make Use Of Branded URLs In Your Promotions
The brand URL of your business is a crucial element in your SMS marketing campaign to provide it with a credible and professional look. It might be best to do away with the shortened links in your text messages which operator filtering tools identify as spam.
This approach imparts a personal touch to your message since the link you provide is associated with the services or products your business is offering. As a bonus, using the brand URL of your business is more likely to gain clicks. It'll provide your SMS marketing campaign with an executive touch that people are likely to trust.
4. Provide A Straightforward Interaction
When creating your SMS marketing campaign, you should consider providing an easy interaction. Adding links, offers, keywords, or inputting simple codes allows quick and hassle-free interaction for your customers. Try to keep things simple since any interaction involving several steps can lessen the conversion rate.
Make sure your business has a mobile landing page that mobile device users can readily access with ease. Any customer will become frustrated after clicking a link to a page that they can't properly access. If mobile users could not readily access your website, it might be best to improve this aspect as soon as possible.
Ideally, you should provide a link to a captivating and optimized website. Pair this along with a brief text message informing and encouraging customers to take action. The interaction with a short message will direct customers to your website, allowing them to learn more about the services or products you're offering.
5. Incorporate Call-To-Actions In Your Text Messages
In your SMS marketing campaign, a Call To Action (CTA) is a vital element to consider. Generally, you have to tell your customers what action you want them to take.
Ideally, it's best to include the CTA in every single text message. It would be best to have the desired action in all your text messages as a marketing tactic. One approach is to utilize your text messages to boost the traffic to your social media pages or website. Thus, you might also gain a better insight into your potential customers.
Depending on how you interact with your customers, the CTA can include phrases such as:
Click here
Learn more
Text to win
Present this text for a discount
You need to think carefully about the desired outcome for every text message you'll make. Also, incorporate a suitable CTA that encourages the appropriate action.
6. Prioritize The Right Timing
In SMS marketing, the right timing is essential. You should determine the ideal time frame to send your text messages to your customers for better reach. Depending on your industry, the process will take time and testing to identify the peak times. Careful thought is needed for you to know what's suitable for each segment you're currently working on. Once you pinpoint the best time of the day, send out your text messages during those times.
The proper timing is also crucial when it comes to conversions. Maintaining a sense of urgency and delivering time-sensitive deals are highly effective. If you're planning to incorporate a promo in your text messaging, always indicate a deadline or time frame. This is used to take advantage of it and boost the conversion rates.
Additionally, it's also essential during these times to be aware and consider aspects or events that might impact your customers. The text messages you'll use in your marketing campaign should not be insensitive or one-sided. Even if you have the perfect text message for your marketing campaign, it'll not work in your favor if you'll deploy it at an inappropriate time.
7. Make The Most Out Of The Urgency
Generally, text messages are immediate, so you need to ensure your messages will provide real value to your customers.
When using text messages, you should not utilize them like push notifications or emails. For instance, you're going to offer a promotion with discounts on your products or services on the coming weekend. If you send text messages days ahead, it will only be forgotten or overlooked.
An approach worth considering is sending text messages earlier in the week with details of the promo to check if potential customers are interested. Follow up with reminders about the event if they subscribed or replied on the day to remind them what to expect.
If you want to improve the reach of your business, check out services such as Drop Cowboy Text Blast and others.  This would ensure adequate coverage while delivering a message with real value. 
8. Create An Organic SMS List
If it's your first attempt at integrating an SMS marketing campaign for your business, avoid the urge to utilize a cold list of phone numbers. Although it might seem a convenient step to start your campaign, it's an ineffective approach that might not help boost the conversion rates.
A method you should consider is to make use of your current assets. Try discussing your text messages via social media platforms, email, or on your business website. If you have the budget, consider getting paid advertising so potential customers will shift their focus on what you have to say in your text messages.
Think about building an organic list of potential customers. This increases your chance of getting better conversions and retaining subscribers. Also, it requires them to be interested in what your business has to offer in the first place.
9. Offer Actual Perks
Consider offering real value with your text messages when you want to make the most out of your SMS marketing campaign. Remember, most subscribers will not show you any interest unless you offer them something worthwhile.
Utilize your text messages to offer potential customers access to free products or services, exclusive deals, or early access to upcoming promotions. It's best to consider providing your customer groups or segments with something substantial and worth their time.
Additionally, offering special perks to your list of customers will allow you to build up your list organically quickly. When you have satisfied customers, they'll likely refer you to their family or friends.
10. Send A Short Survey Or Ask A Question
As part of your marketing campaign, you can try asking questions or sending a quick survey. You can ask your customers about their opinions on a service or product you're offering. After gathering the results, send an update via a text message to your customers. You may also add a post on one of your social media pages and direct your subscribers to it.
11. Organize Your Database
When creating a database of customers for your SMS marketing campaign, you're likely to encounter issues along the way. Some of the usual problems include changing phone numbers, duplicate contacts, or random inactive numbers.
An effective way to manage your database is by utilizing a Home Location Register (HLR) service. It works by verifying if the numbers in your database are currently in use and able to receive messages.
One way to ensure the success of your SMS marketing campaign is to utilize an HLR service to validate numbers, get rid of fraudulent, duplicated contacts, and limit undelivered messages by removing all inactive numbers. An HLR lookup service is crucial for businesses utilizing SMS marketing campaigns, especially those who send text messages in bulk. Aside from validating numbers, it can help save on costs and streamline your database.
Don't forget to determine the text messages with mediocre performance. You have the option to eliminate or make the necessary adjustments. Try to create text messages for your marketing campaign that will effectively capture the attention of your customers. One way to make it happen is to study your database and monitor your success rates carefully.
12. Include Several Or Multiple Offers
If you're utilizing a bulk SMS tool, you don't necessarily have to keep your text messages short to maintain the 160 character limit. However, it would be best to keep your messages brief or straight to the point. This will encourage them to read and proceed with the CTA you've provided.
Linking your text messages to incentives is also worth trying, especially once you start seeing your customers' reactions to your messages. Analytical tools might come in handy in observing the results of your campaign. This is helpful if you want to monitor the responses of your customers to a standard or personalized approach.
You also have the option to incorporate a hint of promotional content in the notifications. With this approach, you're utilizing your text messages as a marketing channel for any promotions you're offering. Don't forget to comply with the regulations and ask permission if necessary.
Final Thoughts
If you want to elevate your business in a highly competitive industry, try incorporating an SMS marketing campaign soon. It's one of the best ways for your business to readily reach out to customers.
With the help of these ways to boost your SMS marketing conversion rate, it'll help you gain a good start in your marketing strategy. Thus, eventually generating better sales and conversions. Always remember, marketing involves a trial-and-error approach, so make sure you'll continuously monitor the results. Be persistent and closely keep an eye on your campaign to ensure a successful and profitable SMS marketing campaign in no time.
Cover Image: Pixabay