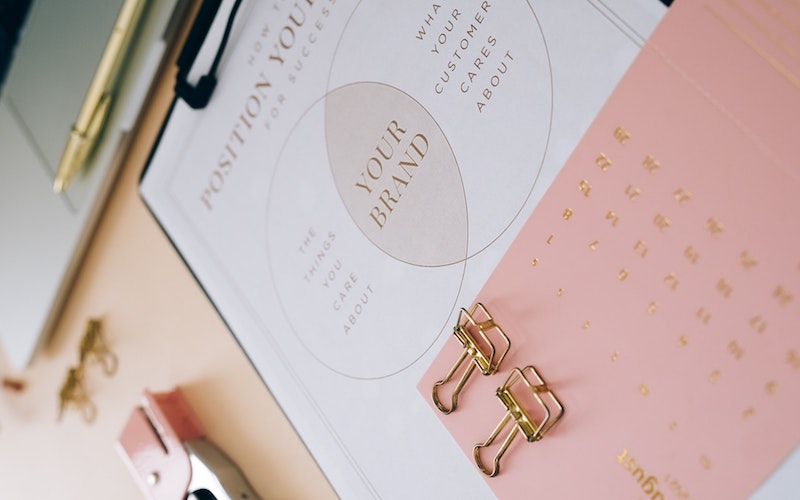 Corporate branding could be looked at as the customers' viewpoint of your company. In other words, their opinion of your business. You influence their perception through elements like the logo, color scheme, imagery, organizational culture, communication style, brand purpose, company values, and brand name.
Statistics show that consistent branding across all media platforms increases annual revenue by about 23%. Thus, it's critical for you to strengthen your company's corporate branding if you desire such a revenue increase. Here are four tips to help you out:
1. Develop Brand Identity
Brand identity refers to the visible elements of your business, like logo, colors, name, and shapes of product packaging. You'd want to have each of these elements as memorable as possible by the public. Consider the fact that color improves brand recognition by up to 80%. As such, you want to choose colors that truly match your product line. For instance, food industries do well with adrenaline-producing colors like red and yellow, while healthcare products do well with brown, yellow, purple, or pink. (1)
For the logo, you'd want to use fonts and colors sparingly. Keep the design as simple as possible but still professional. This way, it becomes easy for customers to remember it at first glance. Then, ensure you display it on your website, social media pages, physical business premises, product packaging, and advertisements. You can also have it printed on coffee mugs, throw pillows, calendars, notebooks, mousepads, and similar objects. Professional design sites such as agiftpersonalized.com and others offer numerous customization options that may be of interest to you.
2. Build Emotional Connection
Research by Harvard Business Review reveals that the most effective method of augmenting customer value is to go past mere customer satisfaction and build an emotional connection with them. In other words, you need to tap into their principal motivations and seek to meet their deep but unspoken emotional needs. (2)
When prices of goods are similar across several companies, consumers tend to purchase based on emotional preferences. For instance, some soft drink companies capitalize on the consumers' desire for a joyful lifestyle and thus have more sales than their competitors, despite their product prices being similar. (3)
Therefore, design branding that creates an emotional connection with your customers. Think about what they want to achieve in life and then find a way of portraying your products as the best means to fulfil their dreams.
3. Choose Suitable Branding Platforms
One solopreneur rightly claims that, regardless of your product line or service, your customers are accessible for you to sell if you know how to reach them. In other words, find out where your ideal customers are hanging out and go there to hang out with them. (4)
Don't assume that because a certain social media platform is popular, you'll have excellent exposure if you create an account there. Let your decision to use any channel be guided by verifiable data. You've always seen sports companies putting up banners in large stadiums when popular teams are playing matches. That's where sports enthusiasts usually hang out, and thus the companies' advertisements are well-targeted.
Some of the branding platforms you can make use of include:
TV and radio ads,
smartphone apps,
networking events,
email campaigns,
periodical newsletters,
social media platforms,
digital advertising campaigns, and
business websites.
4. Communicate Effectively
A recent survey by Project.co shows that 89% of entrepreneurs consider effective communication as highly critical, but 8 out of 10 people rank their own business communication as either poor or average. That shows that many business persons haven't put the necessary effort into improving their communication. (5)
It isn't enough to have an outstanding logo, name, colors, and other visual elements and then leave it at that. They may not influence the customers' buying decisions in any way, unless you communicate effectively with them. You must regularly send meaningful messages to your customers until they get your message. Here are a few quick tips to help boost your communication skills:
Use the same tone on all your posts and adverts to create consistency.
Always focus on the customer rather than on your business.
Capitalize on day-to-day cultural trends and constructs around self-care, redefined parenthood, wellness, personal transformation, and more.
Keep doing it over and over again, but taking care not to sound nagging. (6)
Eventually, the public will take notice and start doing business with you.
Patience will finally pay
As you dive deep into corporate branding, it would help if you get into it with a long-term mindset. Don't get frustrated after just a week of implementing these tips without seeing improvement in sales. Be diligent and consistent, month in, month out, and you'll finally emerge successful.
References
Cover Photo by Olya Kobruseva from Pexels