Handwriting fonts are the perfect font choice when you need to add a personal touch to your designs. Designed with a loose flow, handwritten fonts carry a playful vibe that works pretty well for conveying casual and informal messages.
In this post, we've curated some of the best free handwriting fonts that you can download and use for free in your work. These fonts have a natural feel and spontaneity that we associate with everyday writing. In fact, some of the fonts listed below such as Patrick Hand and Billy, they are based on the actual handwriting styles of their designers. For those interested, there are free online font creation tools like Fontifier and Calligraphr (previously known as MyScriptFont) that you could try out for fun and turn your handwriting into a font.
All the fonts presented in this post are free for personal and/or commercial use. The fonts are available for download in TTF or OTF format and are compatible with both macOS and Windows. Some of these fonts like Amatic and Indie Flower are also available on Google Fonts from where you can embed them in your websites. We have included the links to Google Fonts directory wherever applicable.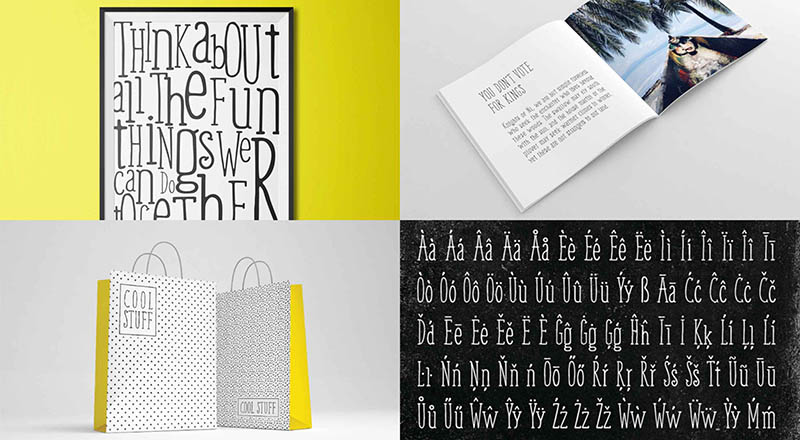 Weem handwriting font has a sketchy, playful look and yet is legible enough to be used in blocks of text. It comes with full set of uppercase, lowercase characters, punctuation and accent marks. Made by Gatis Vilaks, Weem is free for personal and commercial use. Font Format: OTF.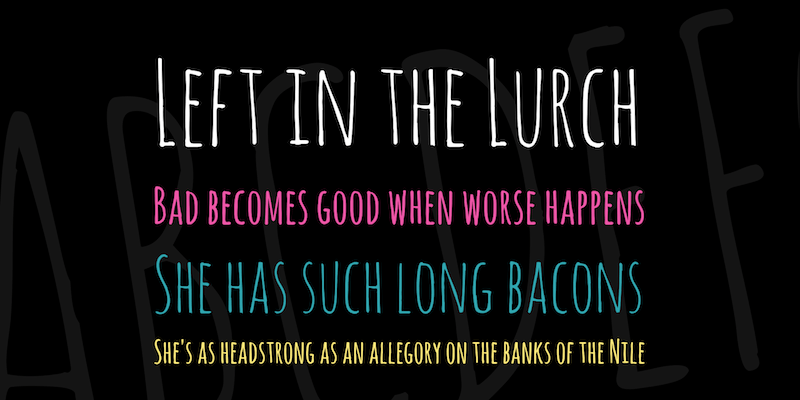 Free hand drawn font Amatic has a narrow and condensed design with tall letterforms. A display typeface by typographer Vernon Adams, Amatic includes only upper case letters but comes in both regular and bold weights. The font can be downloaded in TTF format. Currently used in over 2 million websites, Amatic is one of the top handwriting fonts on Google Fonts.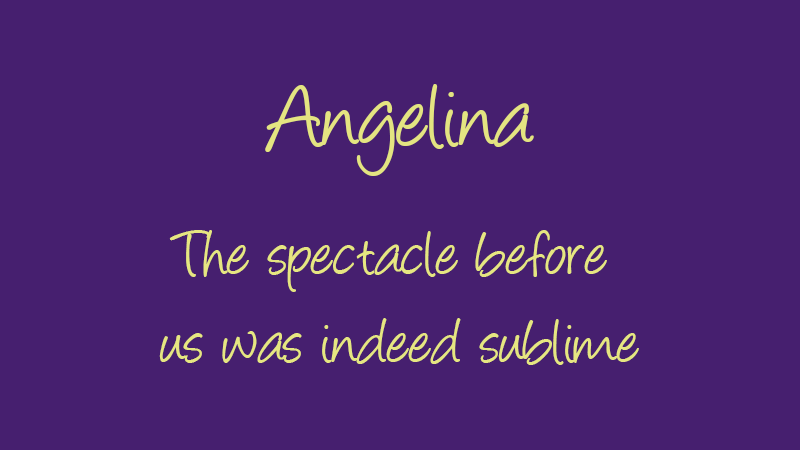 Angelina is a sweet handwriting script font by Angie Durbin. It has beautiful swirly design and includes uppercase, lowercase letters, numbers and punctuation. Angelina can be downloaded for free from dafont.com and it comes in TTF format.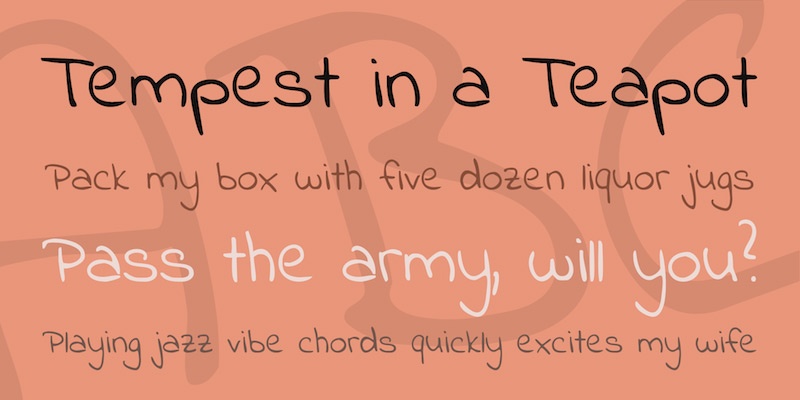 According to font designer Kimberly Geswein, bubbly, rounded edges of Indie Flower give it a carefree and open feel. At the time of writing this post, Indie Flower is featured in close to a million websites and is among the most popular handwriting fonts on Google Fonts. Font format: TTF.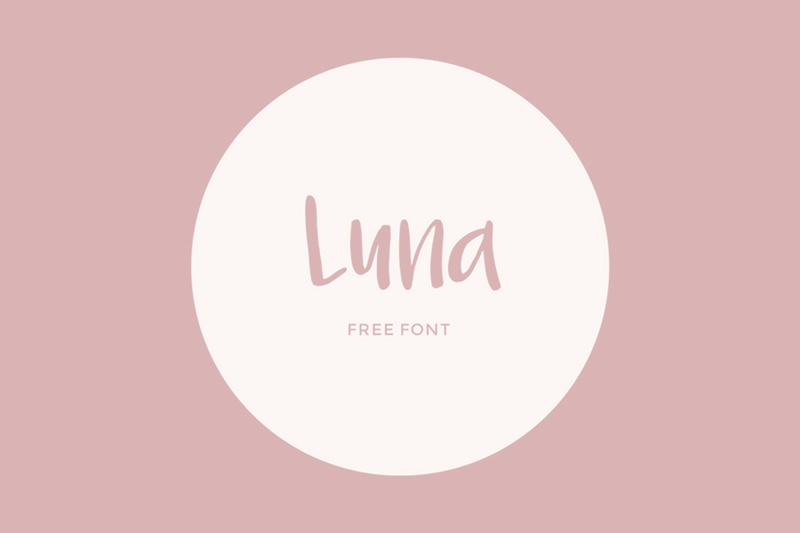 Luna is a quirky, handwritten font with a feminine feel from Amanda Leeson. The contrasting strokes in its character set and its legibility make it great to use in scrapbooks, wedding invitations, cards, posters, blog headings and more. We have used Luna along with Amatic in our free When Life Gives you Lemons, Make Lemonade poster.
Luna is free for personal as well as commercial use. Font format: TTF.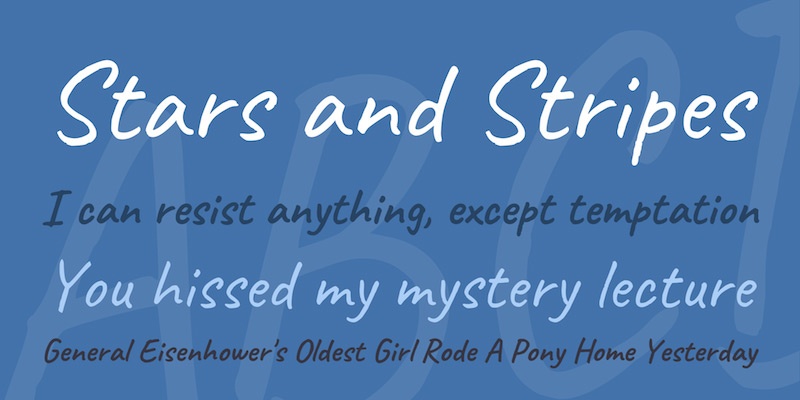 Caveat is a free handwriting font family by Pablo Impallari. Designed for a natural handwritten feel for both short annotations and body text. It comes in regular and bold styles and on downloading, you'll get the fonts in TTF format. Also available as Google web font.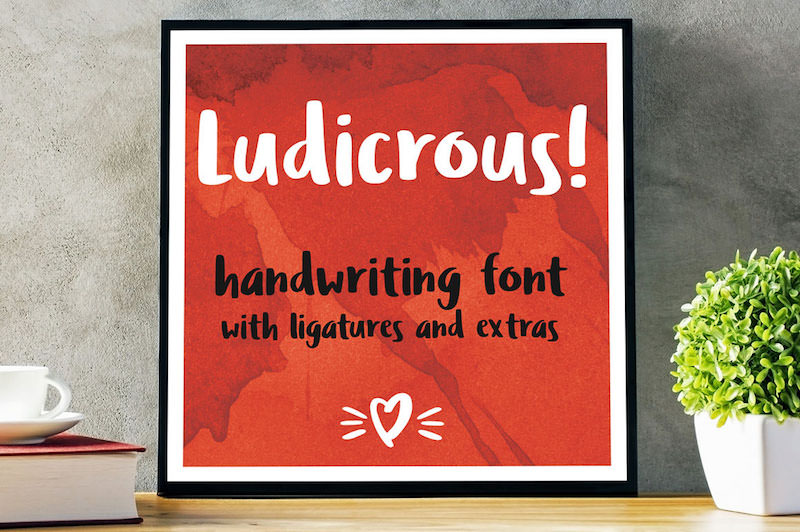 A free font by Missy Meyer, Ludicrous is great for giving your designs an authentic handwritten look. It comes in both TTF and OTF formats and includes accented characters, double letter ligature pairs and dingbats.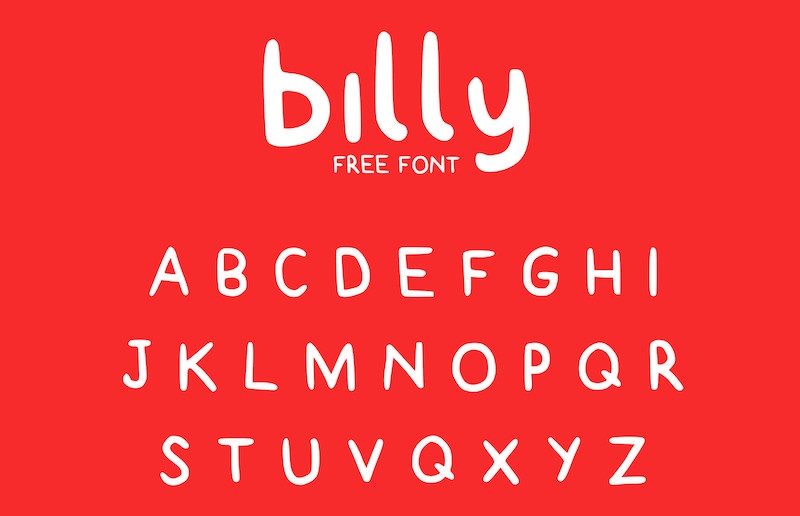 Created by Claire Jones, Billy is made from her own handwriting. She says, "because it's my own handwriting it didn't take me long to make so i decided to put it online for other people to use freely!" Billy is free for personal and non-profit use, you can contact Claire for commercial use. Font format: OTF.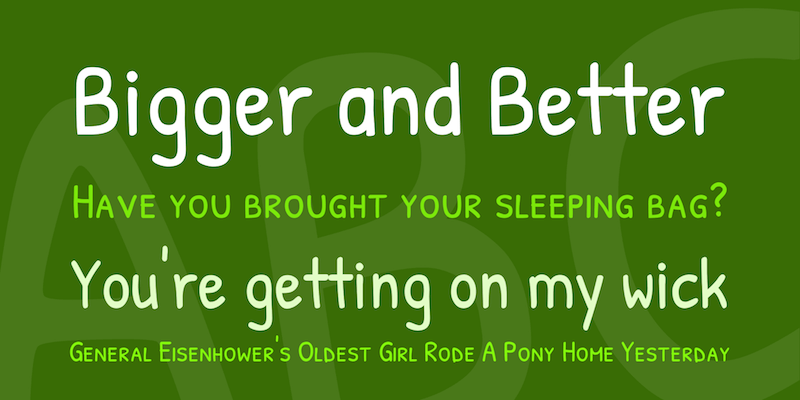 Patrick Hand is based on its designer Patrick Wagesreiter's own handwriting. It has all the basic latin characters as well as most of the extended ones. Download includes regular and small caps styles (you can see them both in above image) in TTF formats. Patrick Hand is also available on Google Fonts.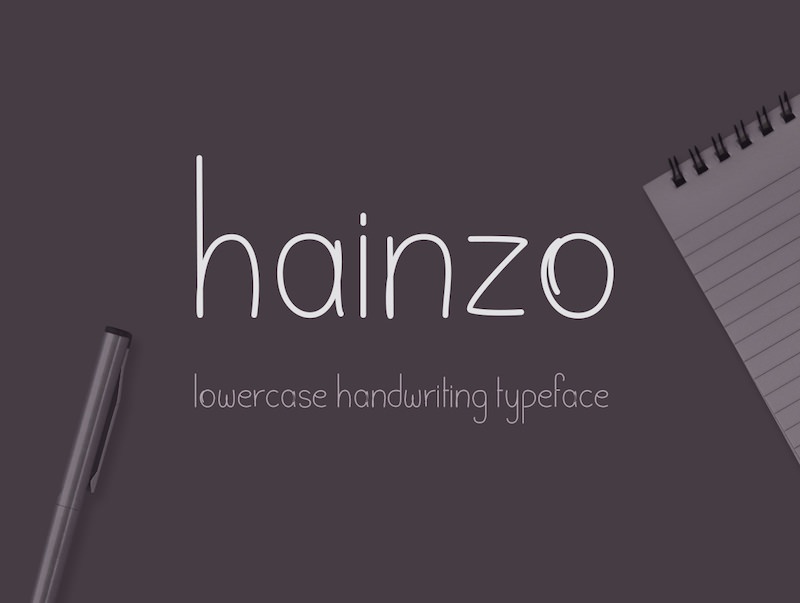 Hainzo is a free thin stroke style font that is perfect for adding a personal touch to your design projects. This font currently includes only lowercase letters and comes in OTF format. Font designed by Wassim Awdallah.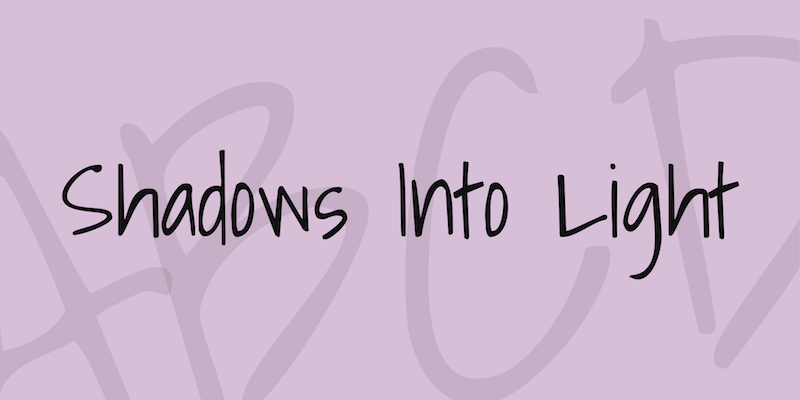 Another free handwriting font from Kimberly Geswein who has authored more than 200 typefaces. Shadows into Light has a feminine feel with rounded edges and curves. Currently featuring in 400,000 websites, it is another popular handwriting style font available on Google Fonts. Font format: TTF.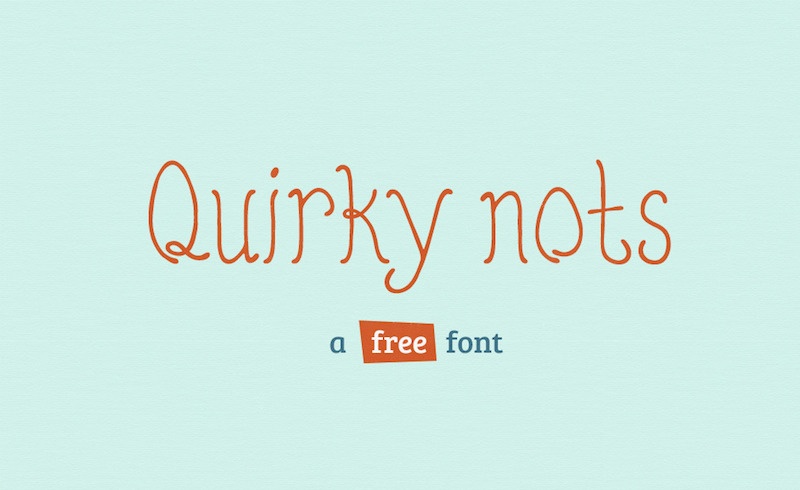 Quirky Nots is a fun and playful font designed as a part of his Typography 6 class and later released for free by graphic designer Amit Jakhu. The font is free for personal and commercial use. On downloading, you'll get TTF, OTF, EOT and WOFF font files.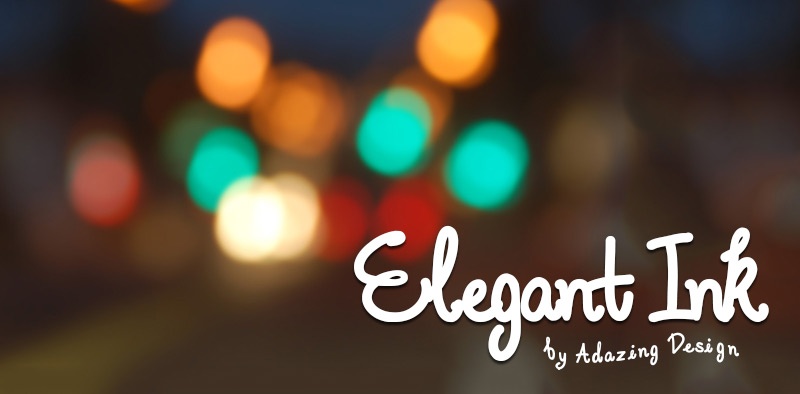 Free handwritten font Elegant Ink features cute, curly strokes. It includes uppercase & lowercase letters, numbers, symbols, and punctuation. Available for free download in TTF format.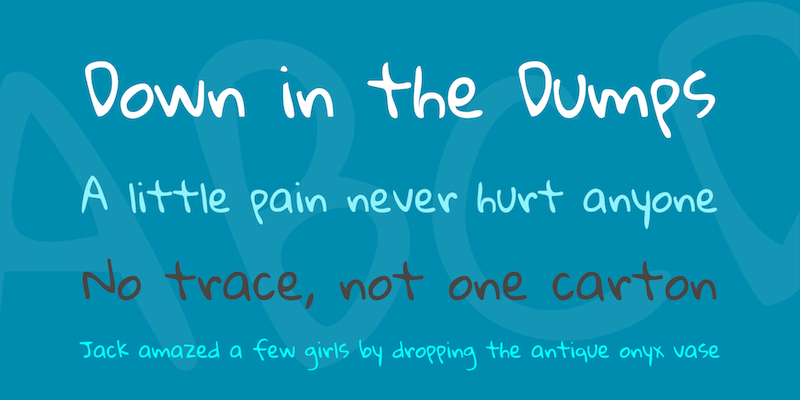 Based on the handwriting of a Korean high school student, Gloria Hallelujah reminds its designer Kimberly Geswein of 'comic style writing'. Available on Google Fonts. Font format: TTF.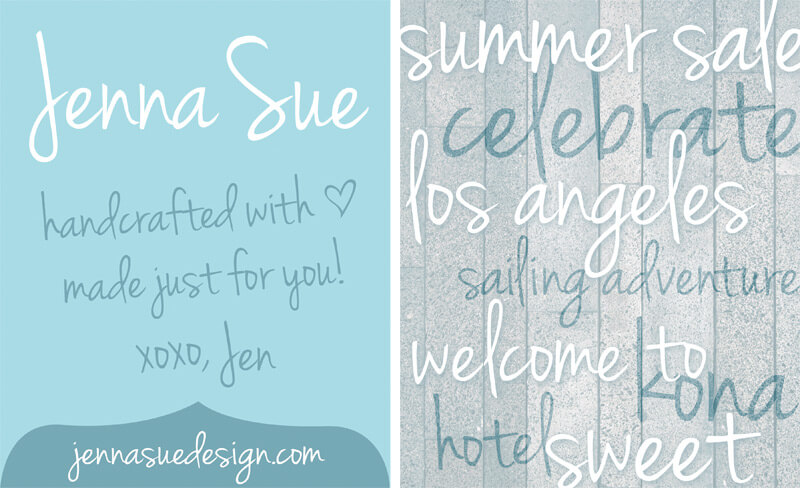 Jenna Sue is a handwritten script font named after its designer. An elegant handwritten font with great legibility, Jenna Sue is free for personal use. The free download includes TTF font file.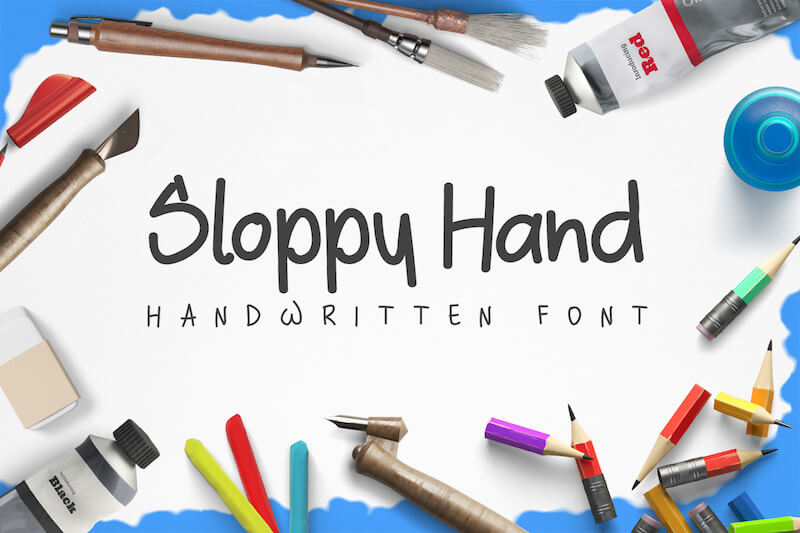 Handwritten font Sloppy Hand comes in regular weight, with basic alphabet letters, numbers and punctuation marks. Its rough and sloppy look makes it feel real and familiar. Font designed by Design a Lot and available for free download in OTF format.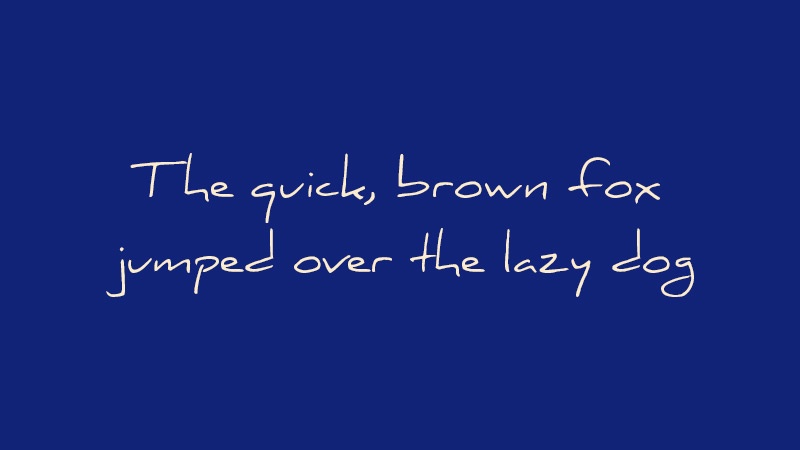 Named after its designer, Daniel Midgley, handwriting font Daniel comes in three weights – Regular, Bold and Black. Free for commercial use, it includes full set of upper and lowercase characters, numbers, punctuation and special characters. Font format: TTF.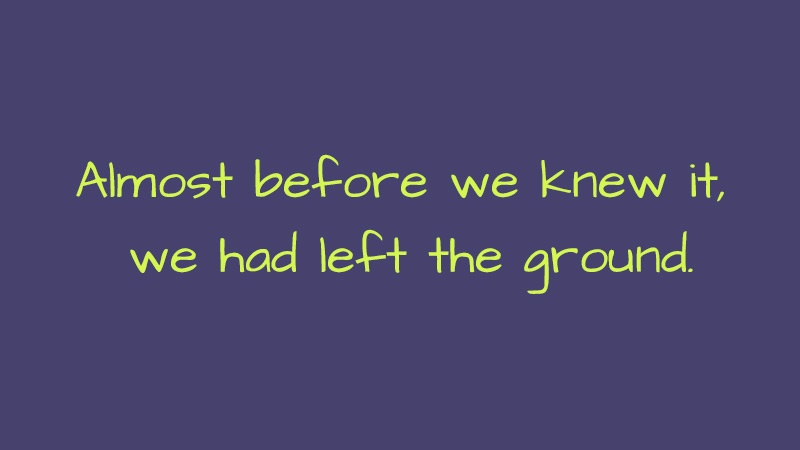 Architects Daughter combines the natural feel of daily handwriting with the blocky, squared look of architectural writing in its letterforms. Designed by Kimberly Geswein. Font format: TTF. Available on Google Fonts.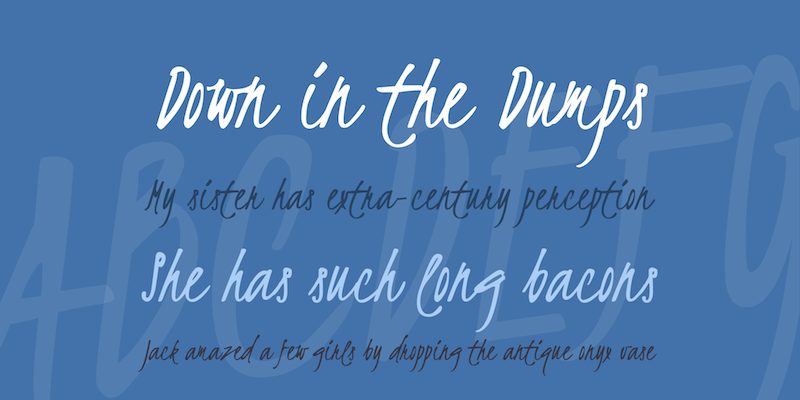 Designed by Birgit Pulk, Kristi is a free handwriting font made with a felt pen using bold and quick strokes. This casual font features tall ascenders and descenders with slim vertical strokes. Kristi is available in TTF format. Get Kristi on Google Fonts.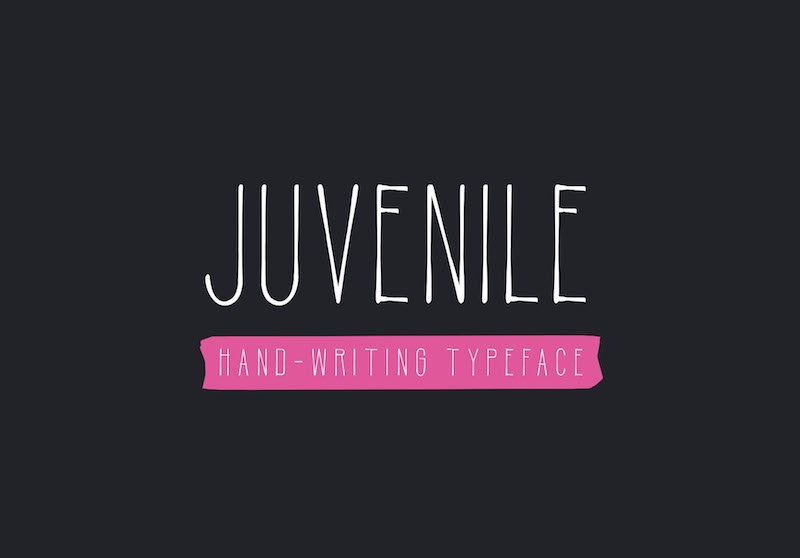 Juvenile Hand is a grotesque hand-drawn typeface designed by G. Senzana. It includes glyphs for lowercase and uppercase letters, numbers, basic punctuation and symbols. You can download Juvenile for free in OTF format.
Handwriting fonts have a unique charm about them that is unmatched by other font styles. They can be used to great effect in a variety of projects including logo design, posters, book covers and websites.
If you liked this collection of fonts, you might also be interested in: