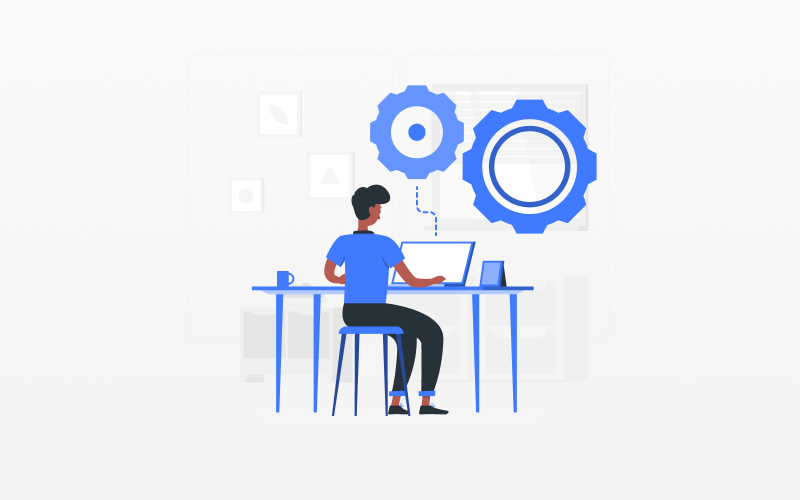 To stay relevant and competitive in today's high-tech world, businesses need easy-to-apply tech solutions and internal apps that enable all teams within the company to align. With a dedicated low-code platform, business users can create apps, case boards, processes and more that can all be managed from a central console.
Read on to learn about low-code platforms and the benefits for your teams and your business:
Easily Align Your IT Department With The Rest Of Your Business Teams
With quality low-code platforms at your disposal, aligning your IT department with other business teams is made easy. Any ideas for business apps are easily communicated between departments, and low-code solutions make creating new apps fast and seamless.
Low-code and no-code application creation can even be done without the need to inundate your IT department with constant requests to digitize or automate various business processes.
Automate Repetitive Processes
No one enjoys repetitive processes; these days, it's often an unnecessary waste of time when many repetitive processes can simply be automated.
Low-code platforms enable business owners and employees to create apps that will automate repetitive tasks, and it can be as simple as a drag-and-drop process or utilizing pre-built templates. Set up rules and get repetitive work done on autopilot.
Quickly Update Legacy Technology
Legacy technology and apps are functionality that is largely outdated and obsolete. Low-code platforms make modernizing and replacing outdated apps and technological processes a breeze. Not only will your apps be updated to meet the current demands of your business, but they will also be more secure due to multi-factor authentication and enterprise-grade security.
With the ability to build, test and deploy new and updated applications on a single console, you'll save money on app modernization, and deployment of new technology will be sped up.
Build Applications From Scratch With Minimal Coding
Virtually anyone within the organisation will have the power and capacity to build new apps from scratch with the application builder and custom IU of a low-code platform. Much of the process will be drag and drop and come with pre-built templates to make app creation even easier. This cuts down the time it takes to develop an app enormously. Create pages with custom analytics, forms, widgets and much more.
Building business apps has never been easier, and you won't always need to assign the task of technology requirements and upgrades to your IT department.
Replace Paperwork With Digitized Operations
Paper-based work is both costly and often not very well organized. Searching through paper documents is also very time-consuming.
With a low-code platform, you can eradicate redundant paperwork and develop digitized processes instead. Digitization creates a cost-effective advantage while simultaneously making accessing digital documents from a centralized repository so much easier and intuitive for everyone on the team. There is far less chance of losing important documents and paperwork when it's in digital format too.
Dynamic Case Management
Low-code platforms put users in complete control with dynamic case management features. Even unpredictable workflows can be handled with ease.
A modern and quality platform's case management features enable you to manage things like ticketing and service requests, claim processing, incident management, providing a central help desk hub, tracking the progress of contracts, and so much more.
Whatever your business needs to manage, you'll be able to readily and easily formulate processes to achieve your desired outcomes with a low-code platform at your disposal.
Turbo Charge Your Business App Development
Time is money; the faster you can create and deploy much-needed business applications, the better. With a low-code platform, you'll be able to turbocharge business app development when and where you need it most.
This process is further accelerated if you fully utilise any built-in templates for app creation. You'll even have the capacity to be able to connect with third-party apps to expand the capabilities of any existing applications further.
Manage All Applications On a Central Console
The central console included in your low-code platform makes collaboration between various departments within the organization fast and seamless. Having access to a central console also makes it effortless to monitor application progress, bug testing and app deployment.
The Takeaway:
Low-code platforms provide an app development solution suitable for virtually any business environment. Streamline your business processes with fast and efficient app development that every team member can be a part of.