AdDuplex, cross-promotion network for Windows Phone and Windows 8 apps, is running monthly contests and giving away Windows Phone devices to developers. In fact they are going to give away every Windows Phone device you can find in the global market. If you are developing for Windows Phone and Windows 8, you can win Lumia 1020, Lumia 625 or Lumia 820 by participating in their May Challenge.
AdDuplex will be giving away 3 Windows Phone devices every month. 2 of these devices will be given away to two lucky developers who publish a Windows Phone or Windows Store app that integrate with AdDuplex cross promotion network. 1 higher-end phone will be given away to any AdDuplex user who will participate in monthly competitions by completing different challenges even if they have not published an app that month. Read the official rules of the contest to know more.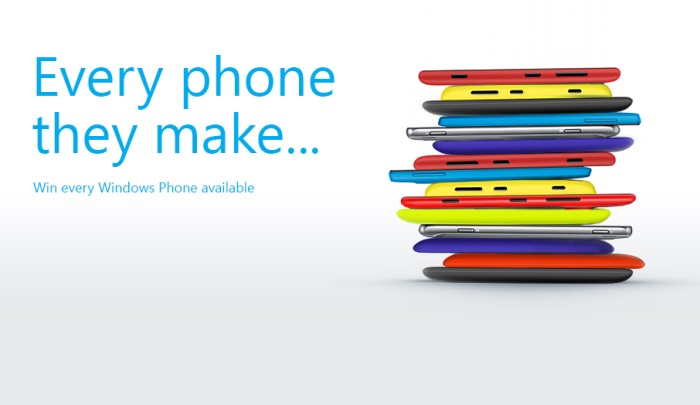 For their May Challenge, they are giving Lumia 625 and Lumia 820 to two lucky developers who will be publishing apps with AdDuplex this month. For the special challenge which is open to all AdDuplex users, Lumia 1020 will be awarded to 1 lucky winner. To participate, one has to list down 5 indie Windows Phone and/or Windows Store apps you can't live without in the comments section of contest page.
AdDuplex has aligned its choice of limiting the list to only "Indie Apps" to their mission of giving visibility to the developers who don't have a marketing budget. These "Indie Apps" are not to include any official apps from major services or companies (like Microsoft, Nokia, Amazon, Facebook, Spotify, etc.). Developers are allowed to list their own apps but are limited to just one such app.
Go on and make use of this opportunity to not only market your own apps, but also to get a chance to win a Lumia 1020.