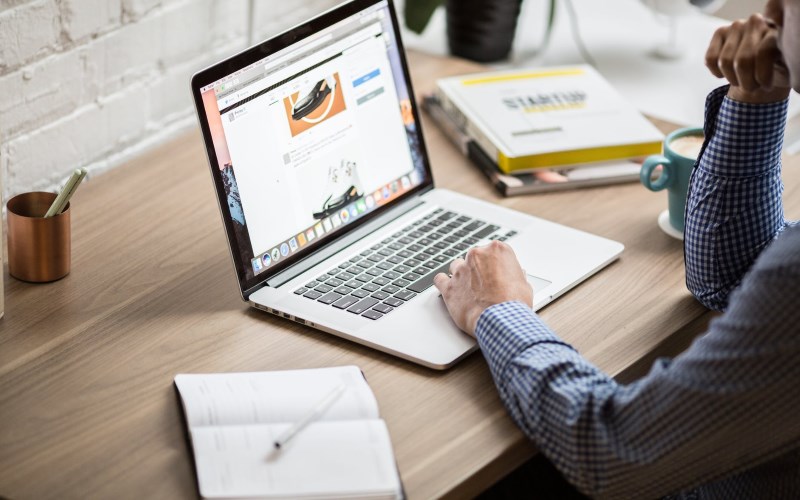 Building and running a successful online store is easier today than it's ever been before. With the help of Software as a Service (SaaS) ecommerce platforms and tools, you can now streamline your business processes and tasks.
This is where WordPress plugins can come in extra handy. The features that WordPress plugins have can help you with a wide array of functions, from email automation to SEO.
However, regardless of having the same goal of increasing sales, no two businesses are alike. Each one has its own specific situation, with priority goals, challenging limitations and available resources.
To help you address these needs and get the functionalities that your business requires to maximize sales, here are four WordPress plugins that have the potential to yield truckloads of ecommerce sales.
The BigCommerce plugin lets you transform your regular WordPress website into a feature-rich ecommerce site. It integrates the ecommerce management features of BigCommerce with WordPress's content management features.
The plugin offers ecommerce functionalities such as product syncing, a product and checkout page, shipping, currency settings and more.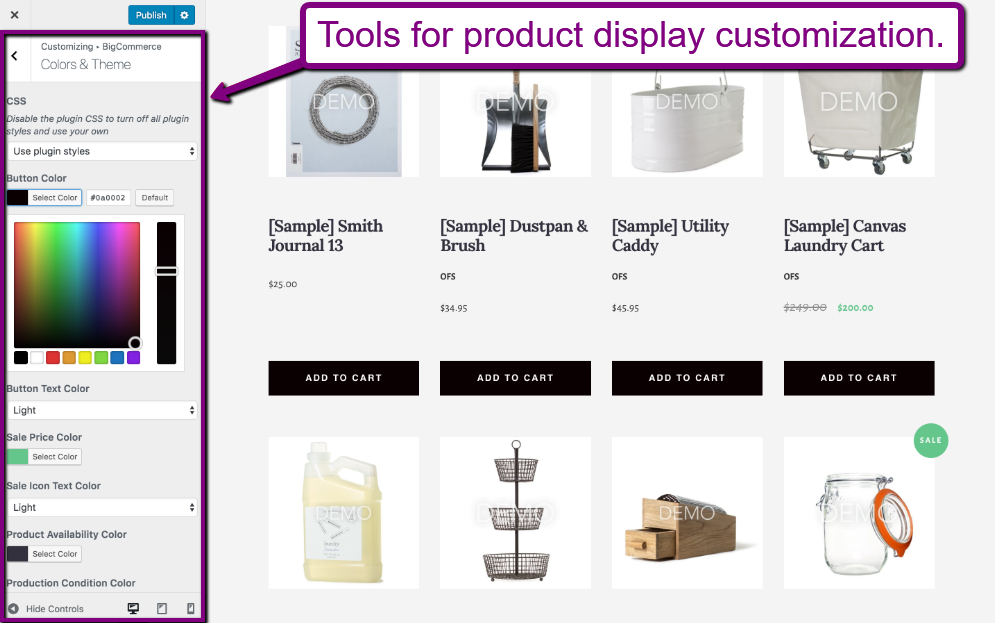 With the plugin, you can customize the elements on your product display such as the button text color, sale price color, and sale icon text color.
You can also organize your product catalogs, add a catalog title, page slug, page description, plus sort your products in categories and filters.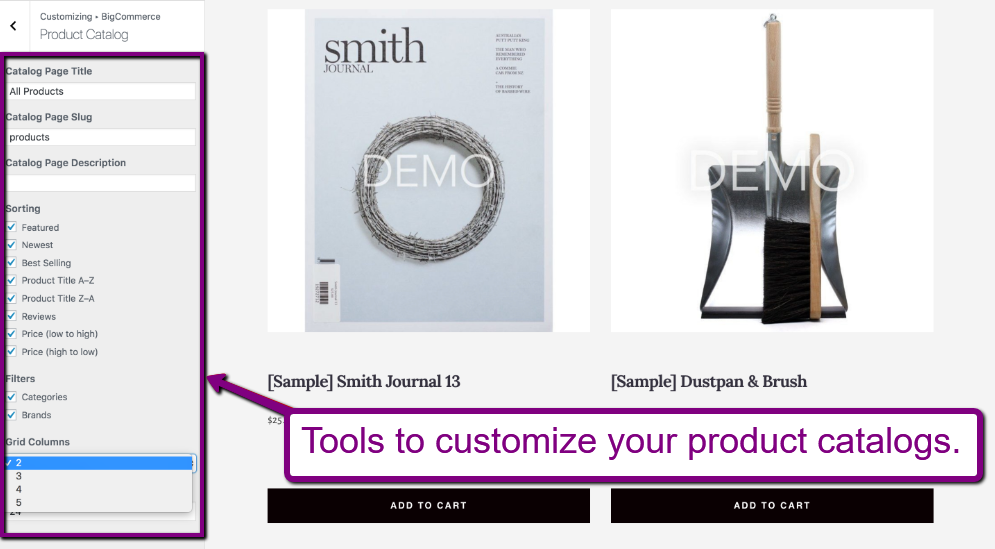 Additionally, the plugin can create checkout pages, sign-in pages, account profiles, order history, gift certificates, shipping, and returns for you.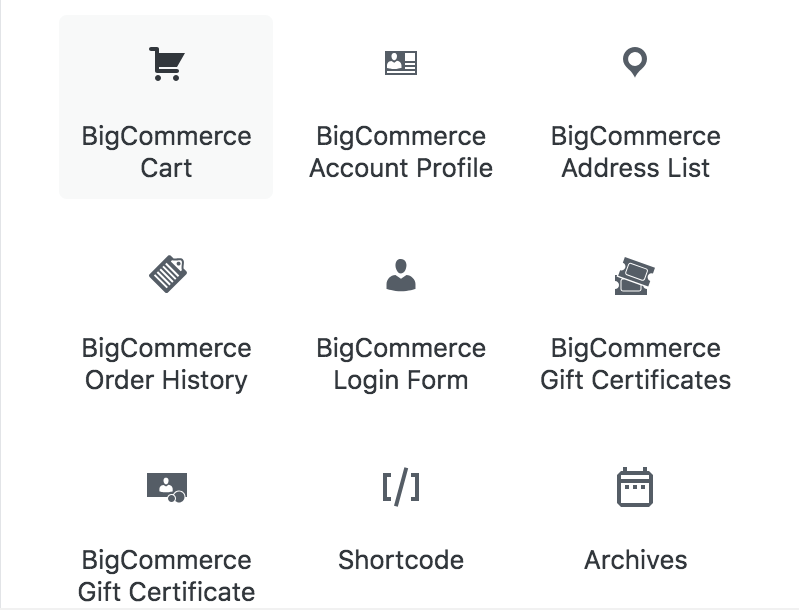 It may require a bit of tweaking to get the best look that works best for you, but the BigCommerce plugin can work with any WordPress theme. This means you don't have to start from scratch to build your ecommerce store theme.
Not only can the plugin save you time and effort, but with its extensive ecommerce tools, it can also help you scale your business and sell your products.
An excellent way to compel your website visitors to "Buy Now" is to give them a time-limited offer. Seeing that timer ticking and the possibility of losing the chance of getting your product at a special price can be your strategy to nudge them in the direction of your buy buttons.
With the Countdown Timer Ultimate plugin, you can display timers on your ecommerce website for launching new products and showing discount offers or sale prices expiration.
You can choose from several countdown timer designs, add animations, and set the timer's expiry date. You can even adjust some of its visual elements such as the background and foreground colors, and the circle width.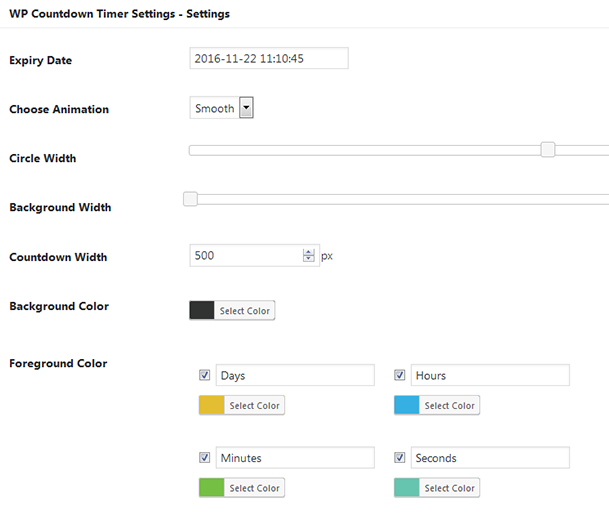 You can also create multiple timers for your ecommerce web pages through shortcodes that you can easily embed on your ecommerce website.
Another feature that the plugin offers is the option to include a completion text that appears when the timer hits zero, which you can add and edit to your liking.

Timers can be effective ways to get your customers to act on your conversion goals. After all, using ticking timers for your offers can affect your potential customers' decision to purchase out of the "fear of missing out" on a good deal.
With the Countdown Timer Ultimate Plugin, you can give customers a sense of urgency that can help compel them into buying, and ultimately help increase your conversions and sales.
There are thousands of WordPress plugins that can help you land more ecommerce sales, but you need to consider choosing the ones that can help you sell your products with greater ease and speed. For example, allowing your website visitors to see what other people are saying about your products and services through reviews can be a great way to get them to trust you.
However, if you are using different platforms or networks to sell your products, it can be challenging to get those reviews to your ecommerce website where your online store customers can see them. With the WordPress Facebook Reviews plugin, you can display your Facebook Page reviews by publishing them as a dedicated widget on your ecommerce site.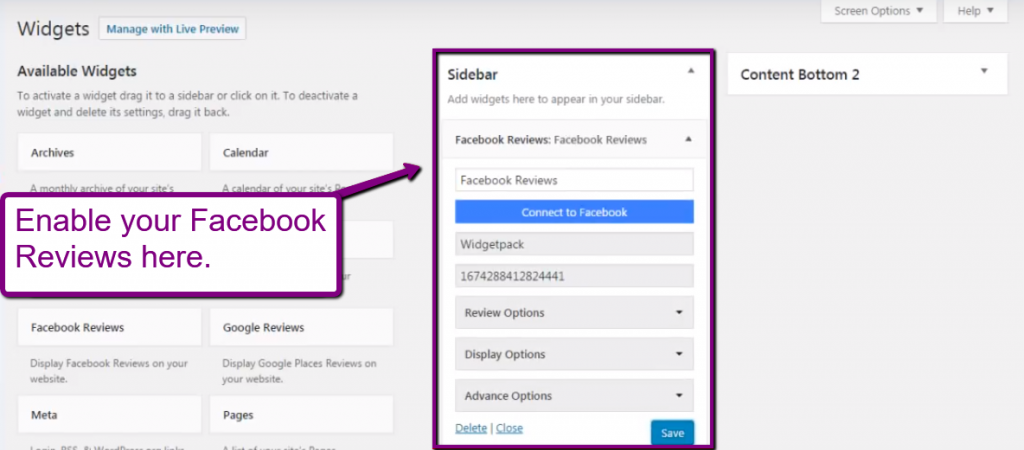 The plugin allows you to trim your long reviews with a "Read More" link, display the Facebook Page reviews from each location, and more.
The free version of the plugin offers many features to help you integrate your Facebook reviews to your ecommerce site, but you can get more extensive features such as merging your reviews from each platform and places with the business version.
Remember that your reviews and testimonials can be as good as personal recommendations from families and friends for your customers. This means that the more you can build trust with your website visitors, the more likely they will buy from you, and this can also help you establish loyal customers.
Email marketing can be a crucial strategy to help increase your sales, because it allows you to retarget your website visitors. Keep in mind that it can be challenging to immediately convert your first-time website visitors into buyers, so an excellent approach is to entice them back to your ecommerce store.
With the Mailchimp for WordPress plugin, you can effortlessly connect your existing Mailchimp account, or build user-friendly and mobile-optimized forms such as your newsletter subscriptions or opt-in forms to help you grow your email list.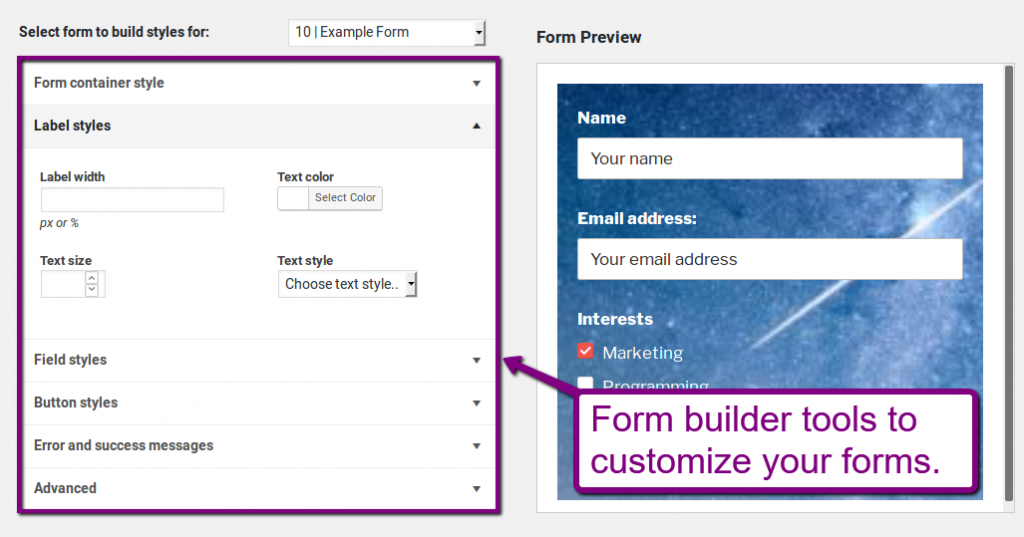 The plugin lets you customize your forms and lets you have complete control over your form fields.
You can also seamlessly integrate the plugin with other common site forms like commenting and contact forms, so that the people who fill these out can be automatically added to your nurture list as well.
What's the Next Step?
There are scores of plugins that you can choose from, but finding the right fit for your business can help you streamline your processes and increase your e-commerce sales.
Give these WordPress plugins a try, and check out how they can help you increase your ecommerce sales.