A beautiful and elegant background can elevate the overall look of an app. Using a blurred image as background helps users in keeping focus on the content and at the same time, it gives your app a beautiful look.
You may be tempted to find backgrounds through google and bing image searches, but by doing so you may not end up with high quality images or images that are free to use commercially. In order to save your time and efforts, we have handpicked some of the best free sets of high quality blurred background images that you can use in your apps.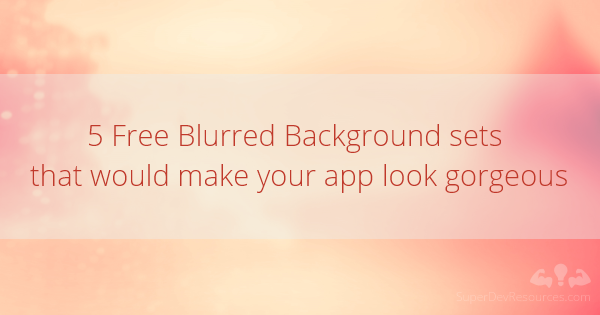 At the time of writing this post, following sets of background images were free for personal and commercial use. However, please make sure you read the license before downloading as the terms of use can change and images may be made unavailable for commercial use. And, yes, remember to give credit where it is due!
Also see: 350+ Free Blurred backgrounds
Default Background
In order to give an idea how these backgrounds affect the look of your app, we have created a mock-up weather app for Windows Phone. Below you can see the mock-up with the default dark theme background. Later on you can see the same mock-up with different blurred backgrounds. (Click on the images to see larger version)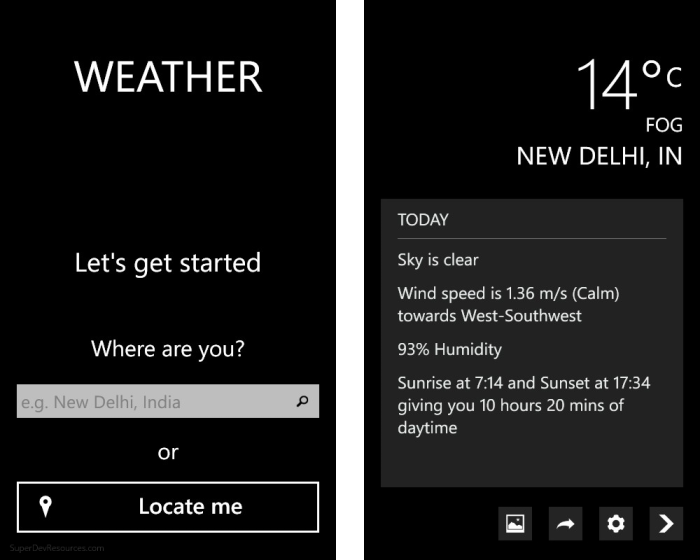 It has a collection of 10 1600×1200 blurred images. Below you can see image bkg-7.jpg from this set used as the app background.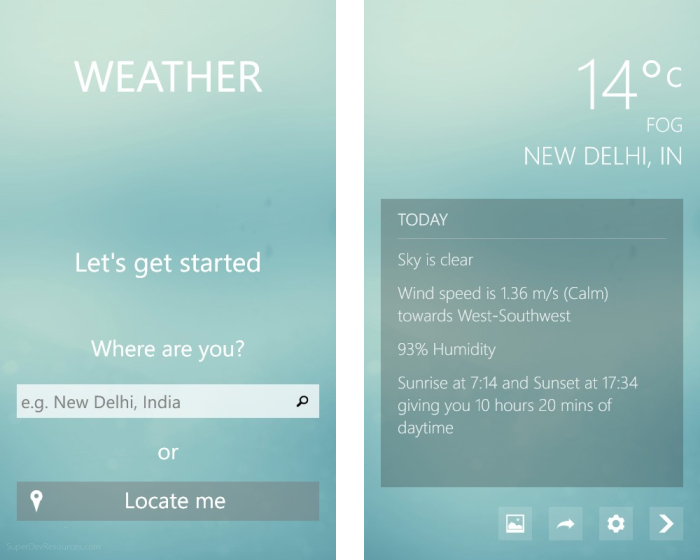 It offers 20 Hi-Res Blurred Backgrounds in 4500×3000 sizes. You can see image club.jpg from this collection used as app background in these screenshots.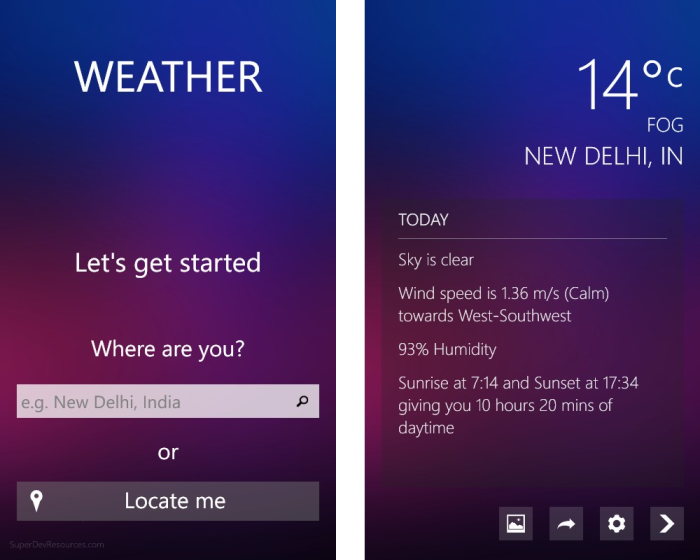 A collection of 10 1920×1200 blurred backgrounds. Following app screenshots are using image wallpaper-9.jpg from this set as background.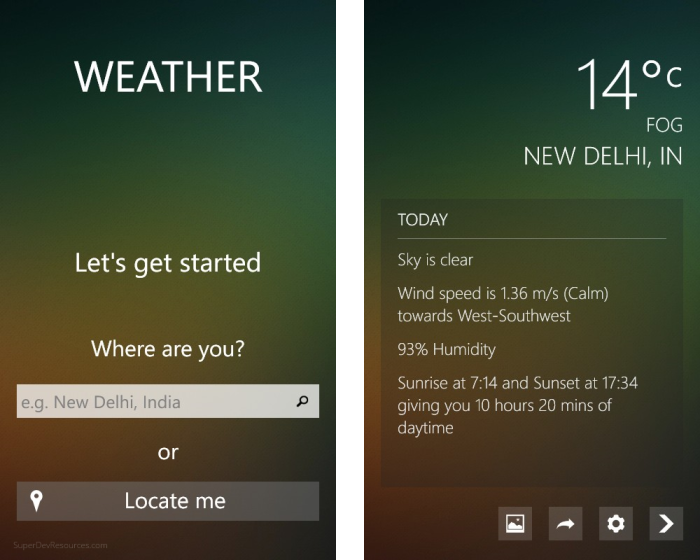 This pack has 20 soft blurred background patterns. Below you can see image wg_blurred_backgrounds_11.jpg from this set used as the app background.