Blurred backgrounds are among the global design trends. Using blurred backgrounds layered behind text or other graphic elements can do wonders to the look of your app interface or website.
In this post, we bring to you a huge collection of more than 350 free blur backgrounds for your design projects. All these backgrounds are free for commercial use, an attribution may be required in some cases.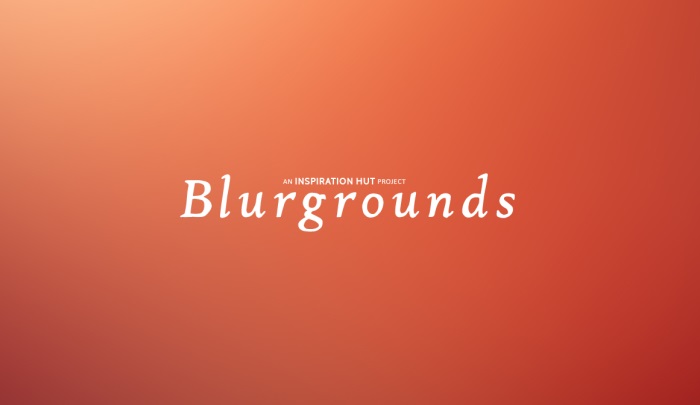 We have also written a tutorial on how to create blurred backgrounds that you may want to check out. This tutorial elaborates the required steps for creating blurred backgrounds in Paint.NET. It also has a video tutorial that shows how you can create blurry backgrounds in Photoshop.
Blurgrounds, a project by Inspiration Hut, is a collection of 200 blurred backgrounds that you can use in your apps, web and print design projects. All these soft-blurred backgrounds are of high-resolution (2900 x 2000 pixels) and with a pixel density of 320/inch, the images are retina ready and will look great on retina displays.
The backgrounds are available in many vibrant color combinations that you can choose from according to your requirement. Below you can see a snapshot of the blurred backgrounds available on Blurgrounds.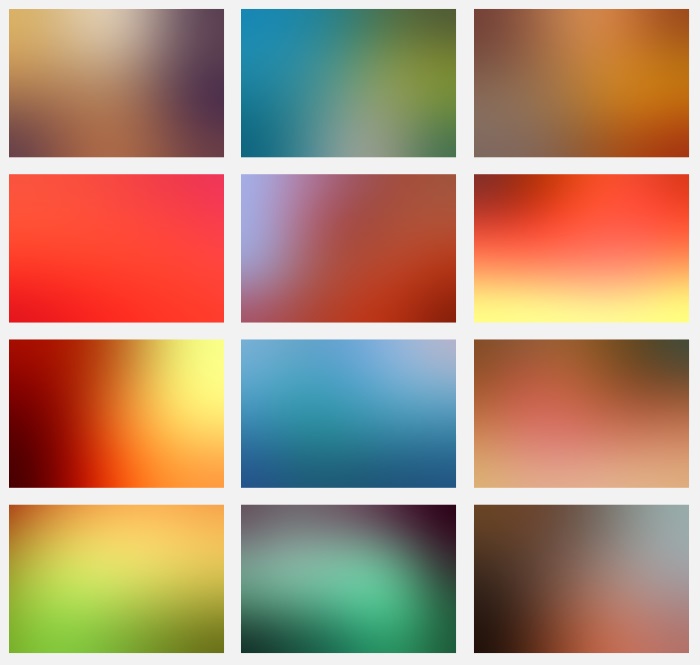 This is a set of 10 high resolution (3500 x 2400 px) blurred backgrounds in bright, happy colors. Created by our Super Dev Resources team, these backgrounds are free for use in personal as well as commercial projects. The downloadable zip archive contains 10 JPG images.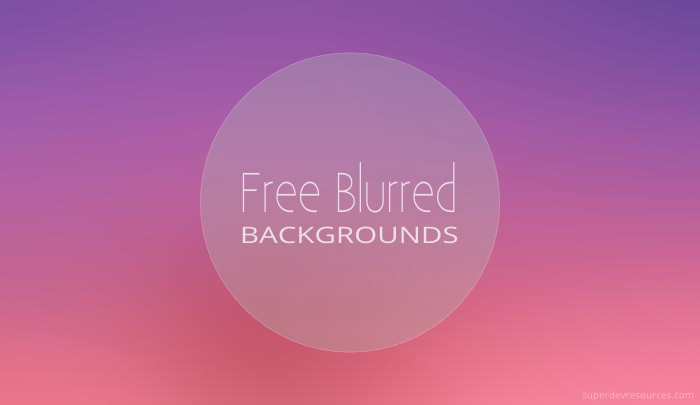 A collection of 23 blurred JPG images, source PSD file is also provided with the download, courtesy of illustrator Illya B.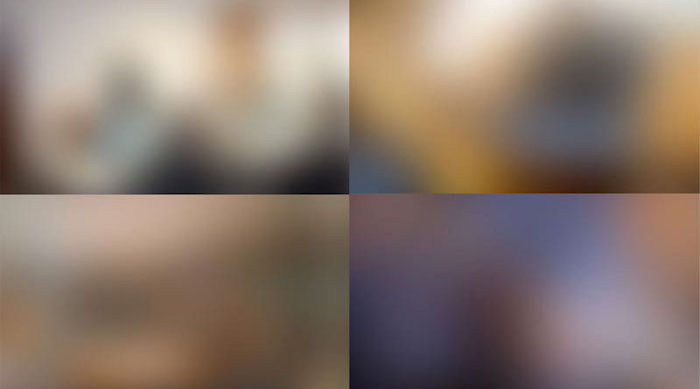 This freebie by Blurgraphic contains 40 high quality blurred backgrounds. Available as 3000×2000 px JPG files, these backgrounds are perfect for graphic design and web design projects.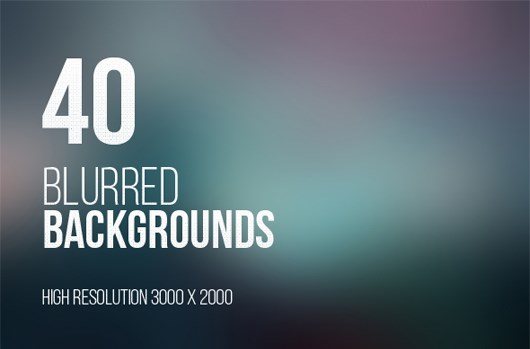 A set of 13 high resolution (2560×1600 px) blurred JPG images by GraphicsFuel. Can be used to display your designs, UI elements, apps, websites, headings, etc. You can even use them as your desktop, laptop or mobile phone wallpapers.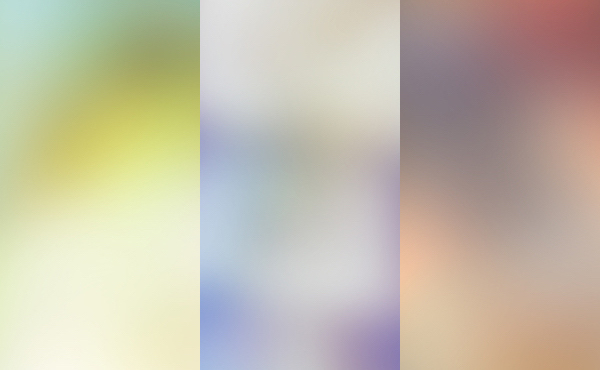 This is a round-up of 5 sets of free blurred backgrounds that collectively offer around 80 backgrounds. This post also illustrates how blurred backgrounds can be used in app design with an example of mock-up weather app.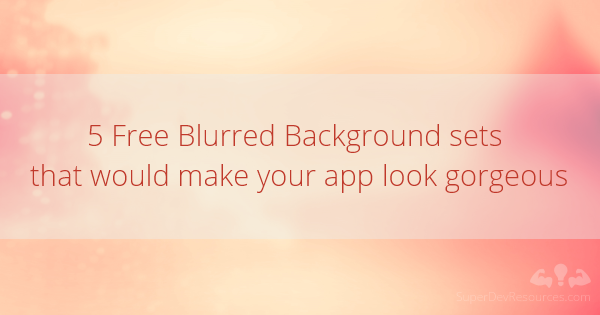 A set of 16 blurry backgrounds in 3 sizes – 2560x1920px, 800x600px, 400×300 px by Brandi Lea.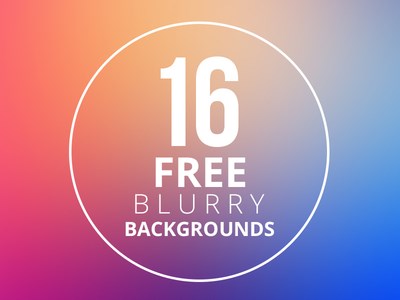 This freebie by Dreamstale includes 10 free blurred backgrounds in JPG format, 2800×1860 px at 240 DPI.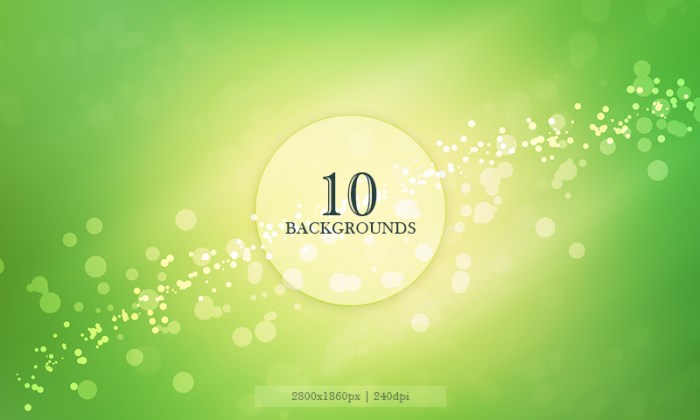 A set of 58 free blurred JPG backgrounds by OrTheme.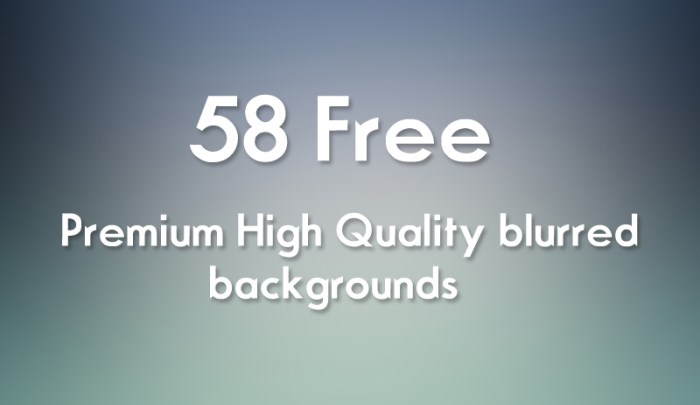 We will keep adding more sources of free blurred backgrounds and keep this list growing. Bookmark this page if you are looking for high quality blurred backgrounds to use in your work. If you want to make suggestion that we can add to this list, let us know in the comments below. And don't forget to share this post if you found it useful.