Apple is soon going to add a new set of devices to its offering and many consumers are already drooling over it. Designers and Developers have started imagining their existing projects for this new set of devices which adds a completely new set of dimensions to the screen size and user input.
The touch screen of Apple Watch is so small that many of the known gestures that work on mobile phones and tablets may not be suitable. However the Apple Watch is said to have a pressure-sensitive touchscreen that can distinguish between tap and a press. It also features a dial called a digital crown, which can be used to scroll or zoom and pressed to return to the home screen. These new set of user inputs along with the small screen size will ask for a re-imagination of the user interface design as well as the user interaction.
Related:
We have brought together this list of finest Apple Watch Mockups available in PSD/AI formats to help you get started with your design for Apple Watch and to showcase your work.
Created by Francesco Scalambrino, this PSD for Apple Watch has 7 models including the front view and is available for free download.
This free Apple Watch mockup has been created using vector shapes and layer styles in Photoshop and is fully customisable. Included is one .psd with a Smart Object for mocking up your designs, and 5 colour bands from the Sport range (white, black, blue, green and pink).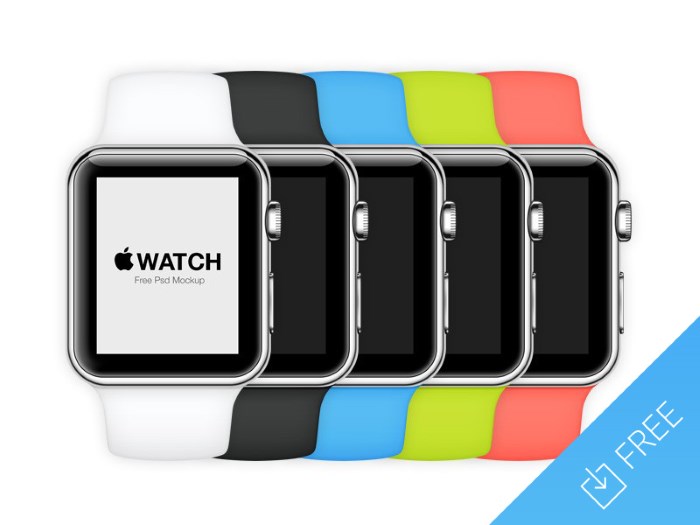 A Free PSD Template for the Apple Watch by Juan Carlos Ferraris.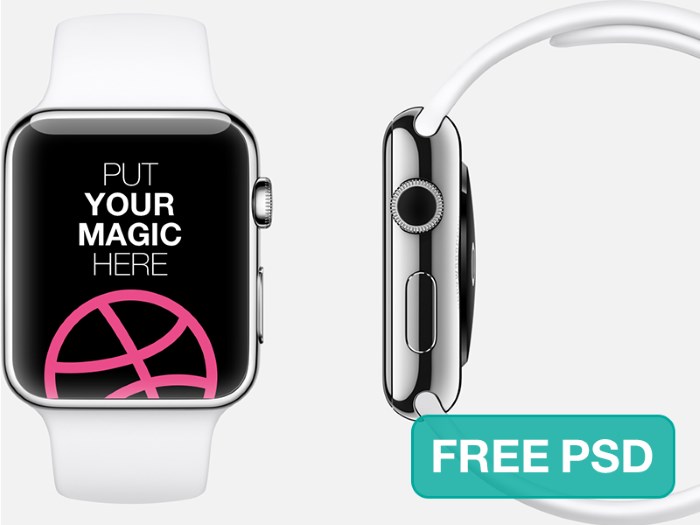 This editable Photoshop file includes sevaral Apple Watch screens for making Apple Watch Mockups. Made by Ben Morrow, a quick tutorial is also available to get you started with the PSD file.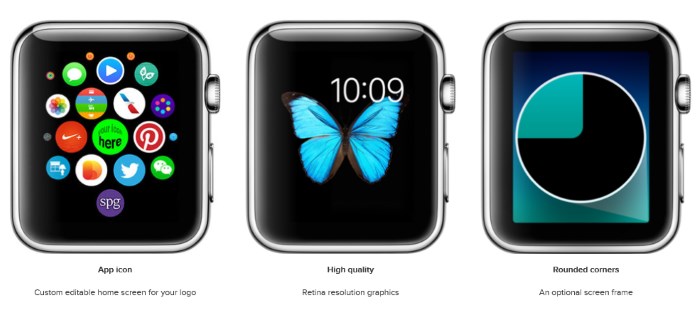 Front facing mockups of the Apple Watch which includes the default, Sport and Edition models. Everything is vector except for the metal/steal bands. Commercial use is allowed by the author.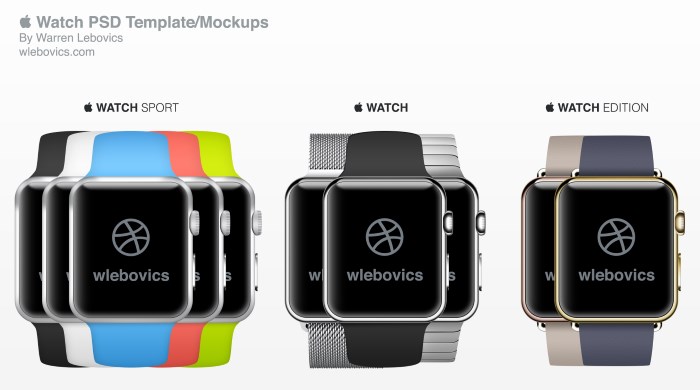 These Apple Watch mockups are presented on real human hand in 4 different contexts. Created by Piotr Szwach to showcase his iOS app called Proud.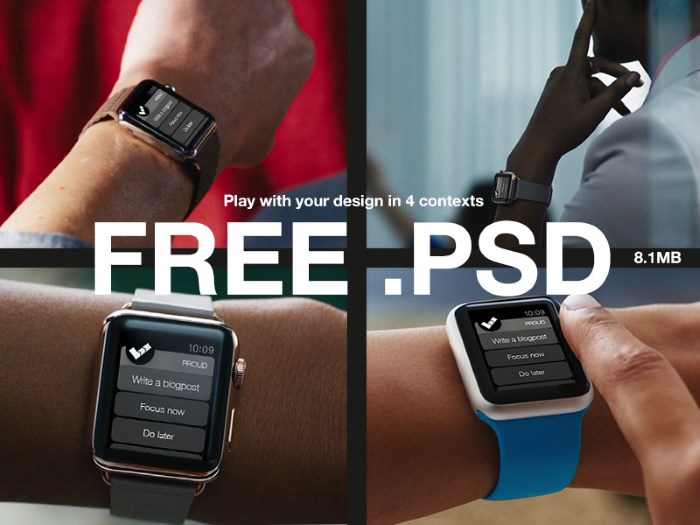 A simple Apple Watch mockup created with Photoshop vector shapes. Free PSD released by Daniel Macedo.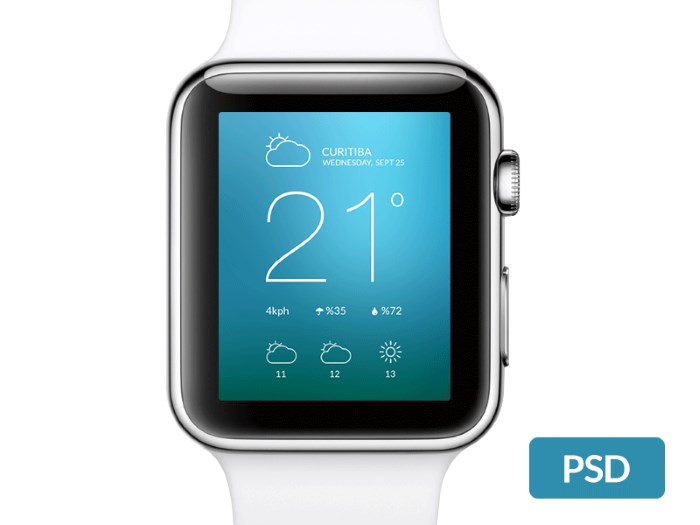 Designed by team at Freepik.com, this freebie (.ai file) contains mockups for many Apple Products including iPhone6, iPhone 6 plus, iPhone 5s, iPhone 5c and Apple Watch.
This is a comprehensive set of Apple Watch GUI elements needed for designing apps for Apple Watch.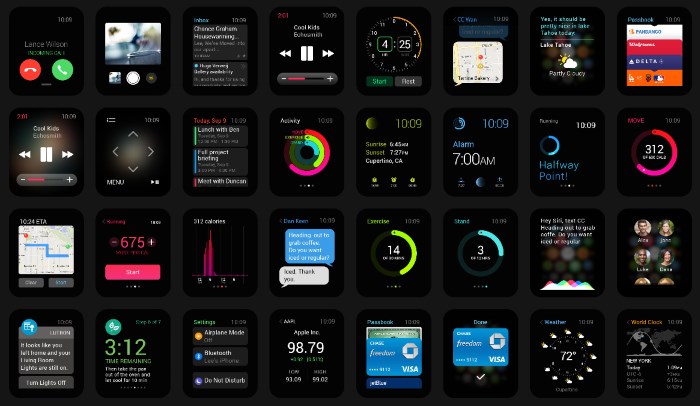 All these Apple Watch Mockup templates are free to download and mostly allow commercial use as well. However some of them may require attribution, hence please read their license requirements before using them.
Apple Watch has already begun to inspire a new generation of app design. These Apple Watch Mockup templates should come in handy for you to present the design ideas for the Apple Watch. Have you started adapting your current iOS apps for this new screen size?
Looking for more? Check out our list of iPhone 6 Mockups and iPhone 12 Mockups.