With Apple adding new iPhone 12 and iPhone 12 Pro devices to its offering, as a product designer and developer you would surely want to present your designs on these latest models. Which is why we bring to you this collection of high quality iPhone 12 mockups to help you showcase your product on these brand new Apple iPhone screens.
Included in this selection, you will find mockups for all the four new iPhone models – iPhone 12, iPhone 12 Mini, iPhone 12 Pro and iPhone 12 Pro Max in a range of different styles, views, and colors. Most of these mockups are available to download in PSD formats that you can easily edit in Photoshop and include the screenshot of your app UI using the smart object layers. While some of these are vector mockups made for Illustrator, Sketch and Figma. You can select from the below listed mockups based on the software of your choice.
Using these high resolution mockups, you can visualize your app or web design within a realistic setting and present your product in a professional way to your clients. Mocked-up app screens also make for great promotional images to showcase on your app landing page, portfolio website as well as social media posts. Let's take a look into our collection to see which mockup design catches your eye.
Free iPhone 12 Mockups
To start with, we present below iPhone 12 mockups that are completely free to download and use in your work. We thank the designers who have created these pixel perfect mockups and offered them for free personal and/or commercial usage.
1. Free iPhone 12, iPhone 12 Pro, Pro Max & Mini Mockups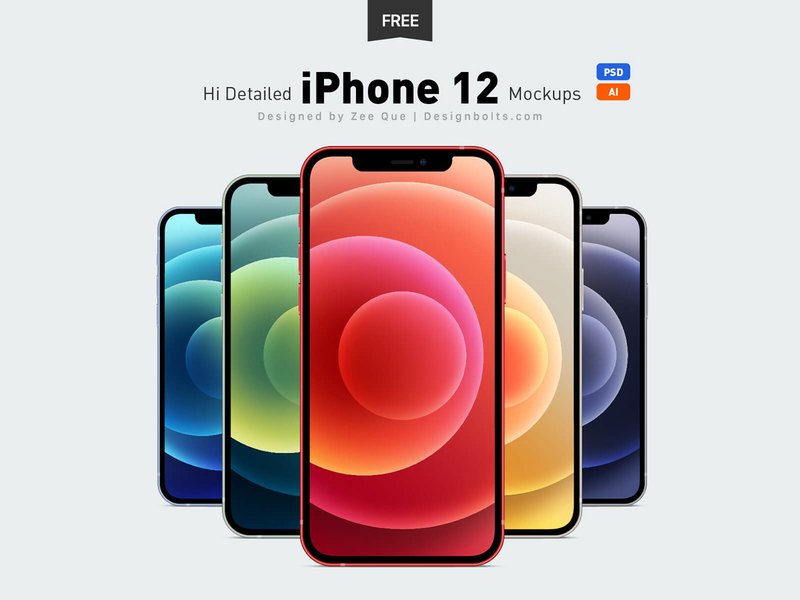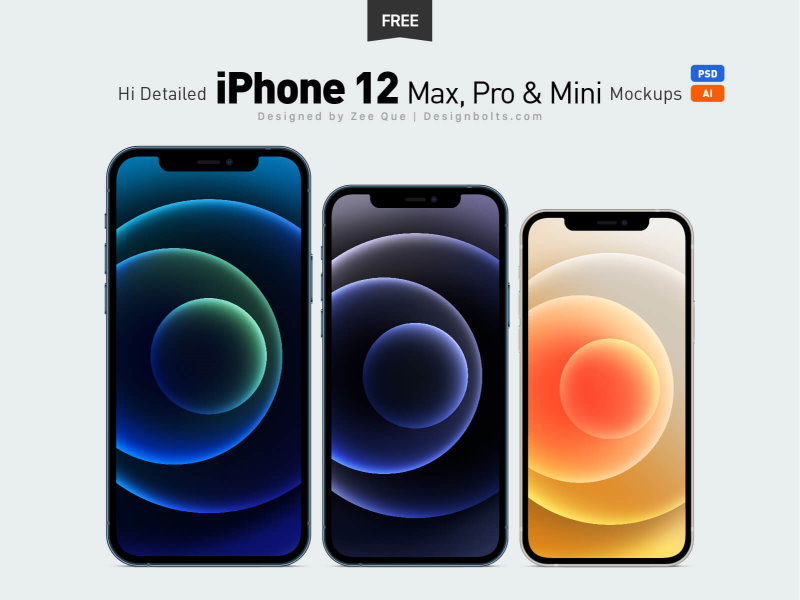 A freebie by Designbolts, these iPhone 12 mockups have been designed by Zee Que. Included are high-detailed mockups for all the brand new iPhone models standing on a flat surface – iPhone 12 Mini, iPhone 12, iPhone 12 Pro, and iPhone 12 Pro Max. Available for download in PSD and AI formats and free for commercial use.
2. Freebie iPhone 12 Pro PSD
This is a free PSD mockup presenting the front view of both iPhone 12 Pro and Pro Max made by Asylab Design. The mockup is provided in all four official colors: silver, granite, gold & pacific blue. Photoshop file also includes three shadow options to make the device look like it is standing, floating or placed on the surface.
3. iPhone 12 Pro Free Mockup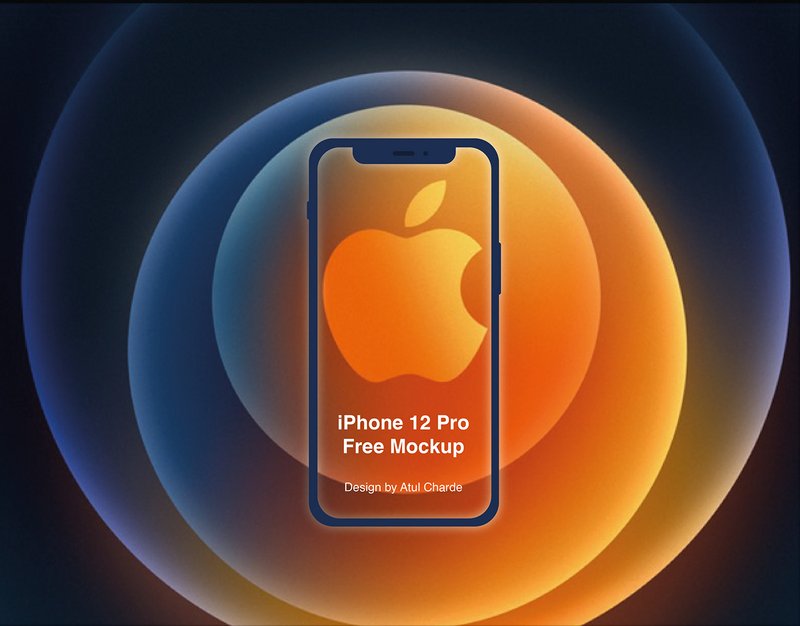 This PSD template from Atul Charde includes realistic mockups for iPhone 12 Pro and iPhone 12 Pro Max and comes with 4 shadow options, floating, long, short and standing. You can easily replace the screen with your own design using smart object. Available for free download from Behance.
4. Freebie iPhone 12 Mockup PSD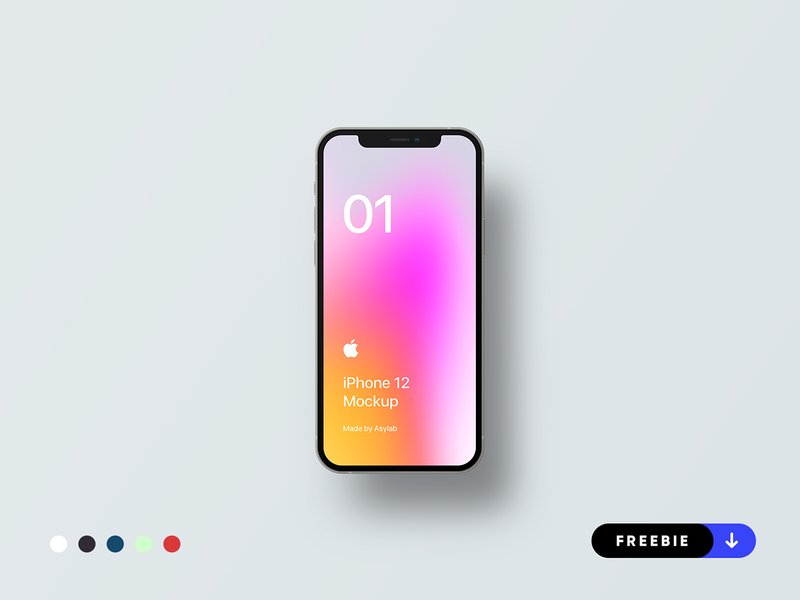 Another great looking free mockup of iPhone 12 by Asylab Design provided in all five original finishes: White, Black, Red, Green & Blue. Photoshop file also includes three shadow options.
5. Free iPhone 12 PSD Vector Mockup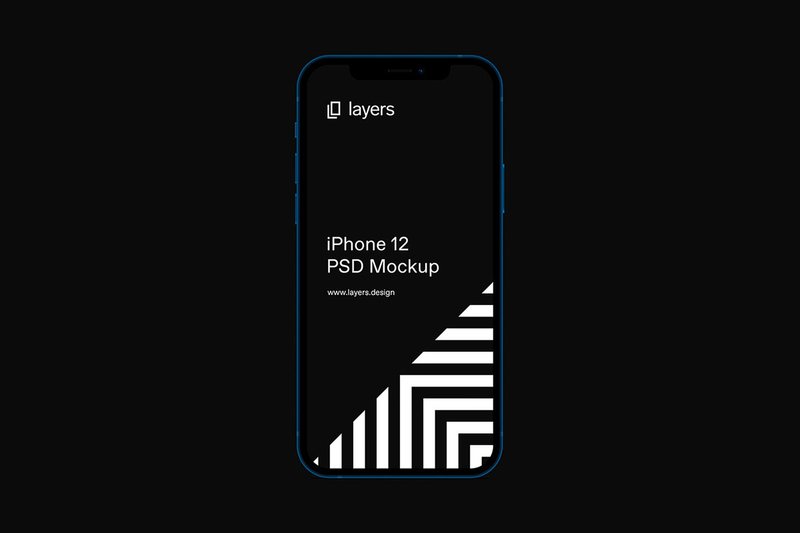 Free iPhone 12 PSD Vector Mockup to showcase your product in a professional way. Designed by Tom Robinson at a resolution of 6000×4000 px, the mockups come in all 5 colors and can be easily edited using the smart object feature.
6. iPhone 12 Pro Free Design Mockup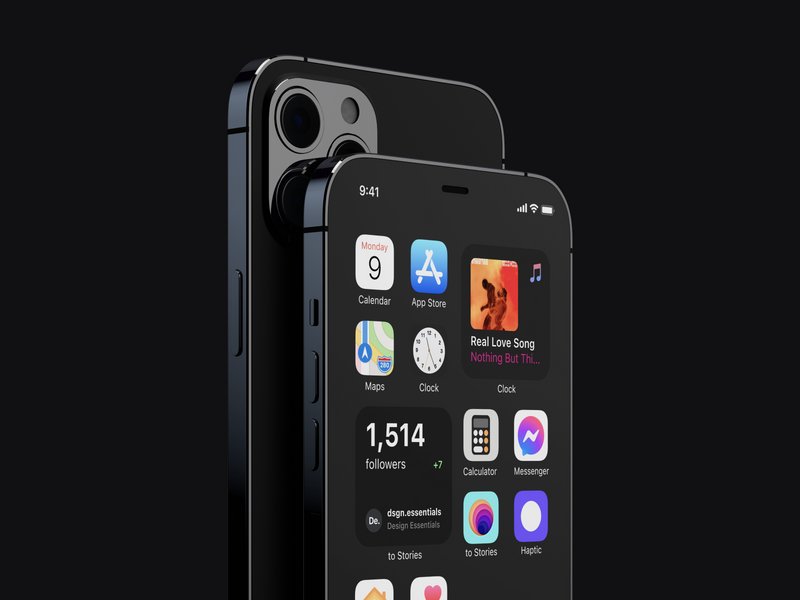 Created by Alexey Sekachov, this is a super hi-resolution 8192×8192 px Photoshop mockup template for the new iPhone 12 Pro. This dark mockup scene has an angled view of the iPhone screen as well as a realistic view of its back camera.
7. Isometric iPhone 12 Pro Mockup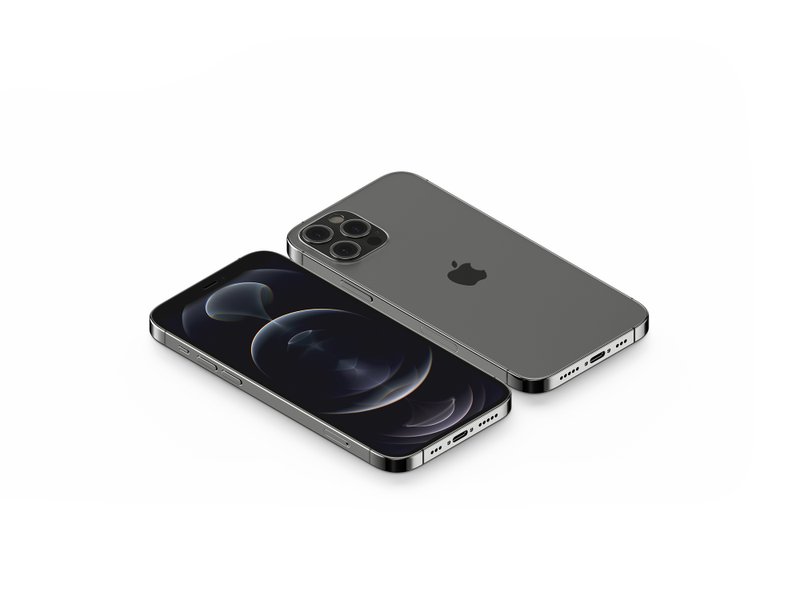 Showcase your UI designs in isometric view using this free PSD mockup of an iPhone 12 Pro in graphite color placed on a flat surface. Made by Anthony Boyd Graphics, this photorealistic scene was created in Cinema 4D and rendered using Redshift Render.
8. iPhone 12 Pro and Pro Max Figma Mockups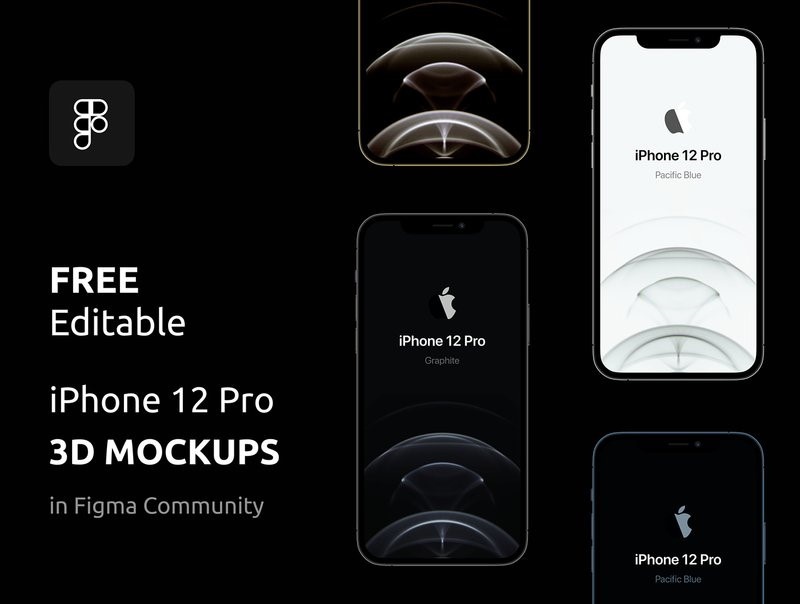 Made exclusively for Figma community by web designer Dee Aero I, this includes 4 ultra-realistic, editable vector 3D mockups of the new iPhone 12 Pro in all four official colors. The mockup presents the devices in front as well as side views. Head over to the Behance page for a full preview of these pixel perfect vector mockups.
9. Floating Apple iPhone 12 Pro Mockup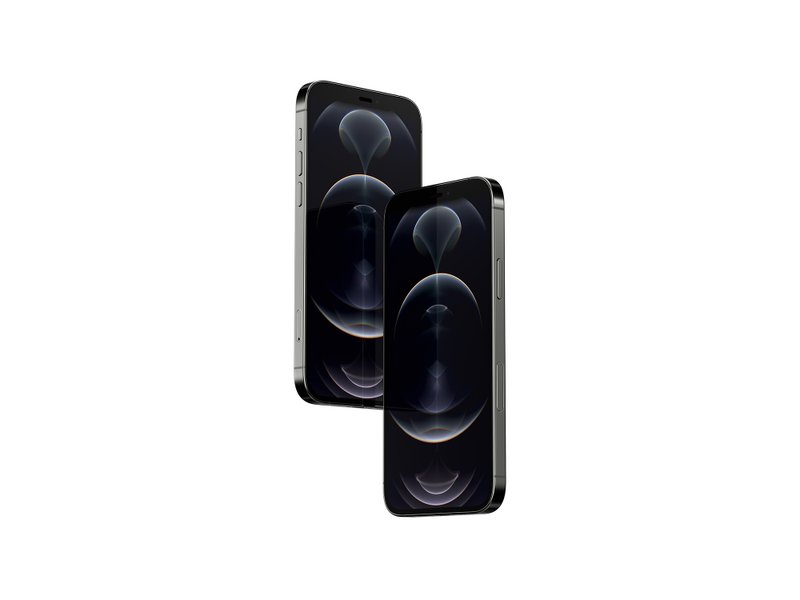 A unique way to present your interface designs on your website or to your clients using this floating mockup of graphite colored Apple iPhone 12 Pro. Designed by Anthony Boyd Graphics and available for free download in PSD format at 5500 x 6000 pixels size.
10. Isometric iPhone 12 Pro Grid Mockup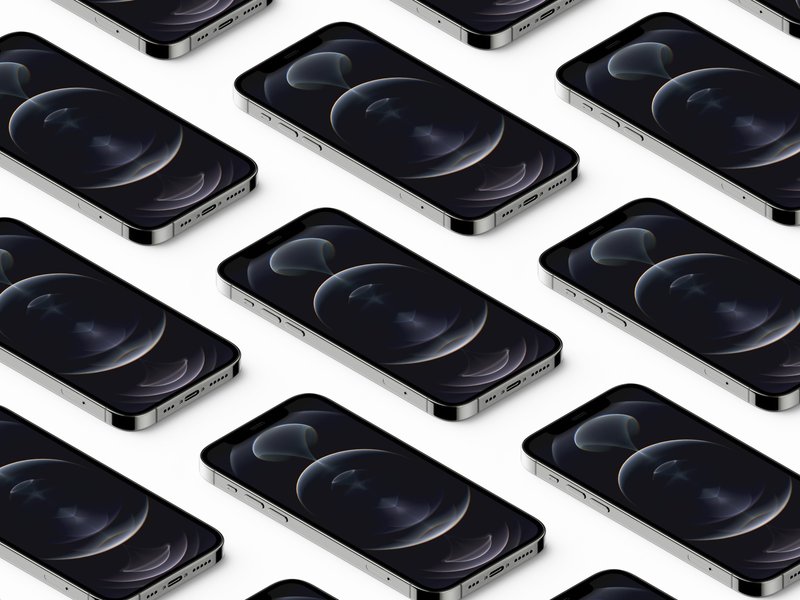 This is another realistic mockup of iPhone 12 Pro by Anthony Boyd. The mockup scene presents isometric grid view of the devices, you can easily replace the screen with your own design using the smart Photoshop layers.
11. PSD iPhone 12 Mockup Set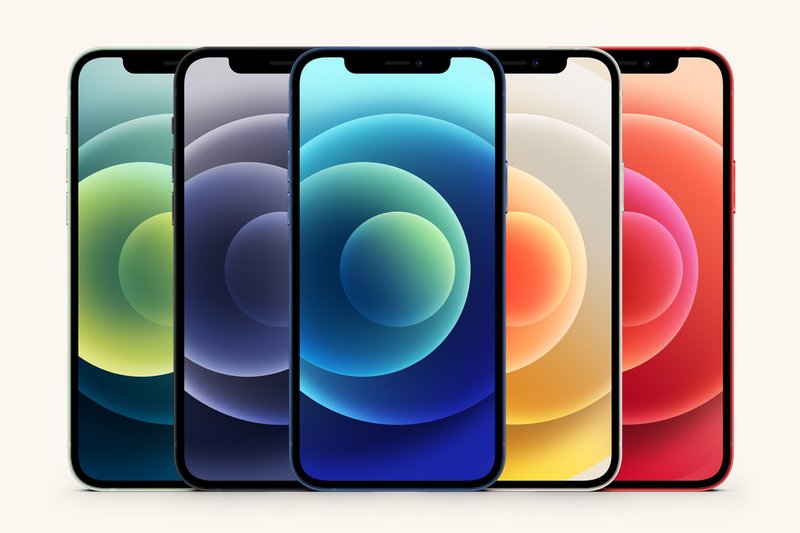 This vector PSD mockup set by Pixeden is for those who want to showcase their apps and products in a clean, minimal way. Included are iPhone 12 iPhone 12 Mini mockups in all five colors. You can use them side by side or pick one version to show your designs.
12. iPhone 12 Pro Mockups for Sketch & Figma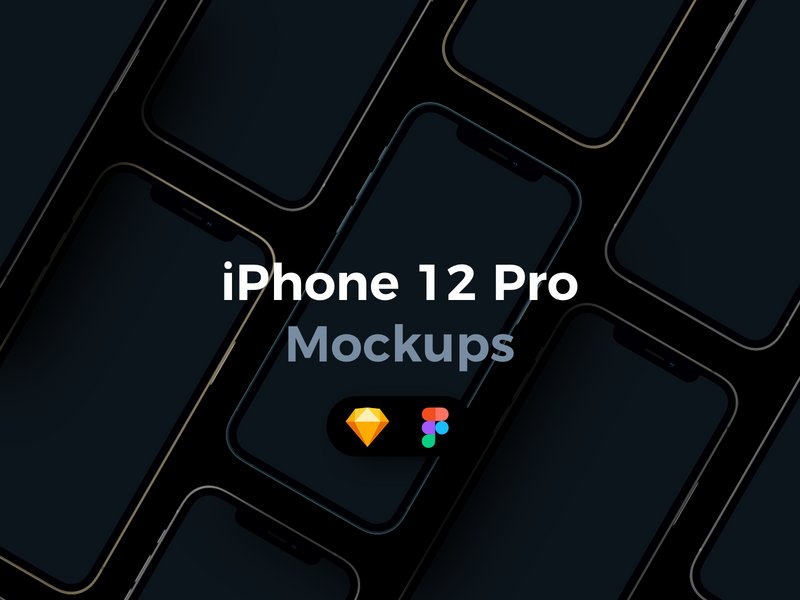 These free iPhone 12 Pro mockups by UX/UI designer Przemyslaw Baraniak are compatible with both Sketch & Figma. These stylish vector mockups are displayed in a perspective and come in all four official colors.
13. 4K iPhone 12 Pro PSD, Sketch & Figma Mockup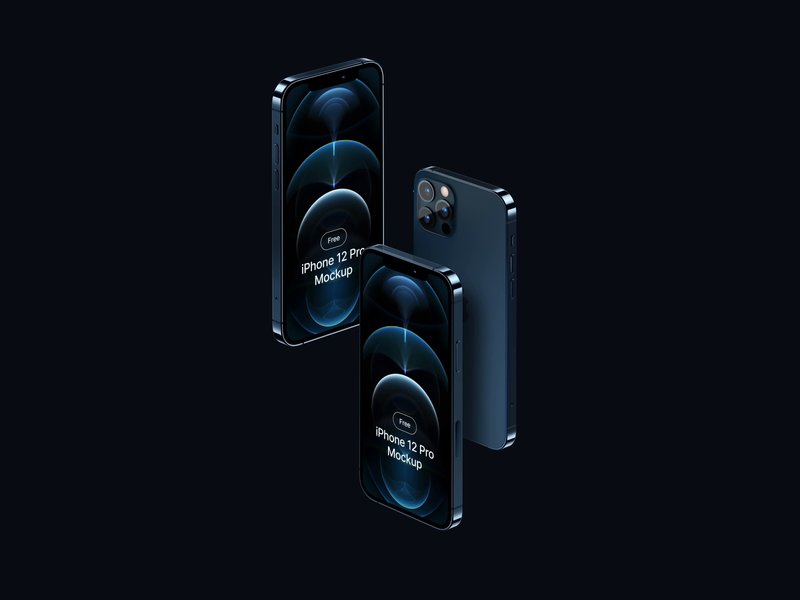 Designed by Dmitriy Panov for ls.graphics, this is a 4K resolution and highly detailed mockup of the newest iPhone 12. The beautiful rendered mockup PSD comes with isolated layers making it easy to change background while smart layer allows you to just paste your UI design and you're done. Figma and Sketch files are also included with the download.
14. Free 3D Cartoon iPhone 12 Mockup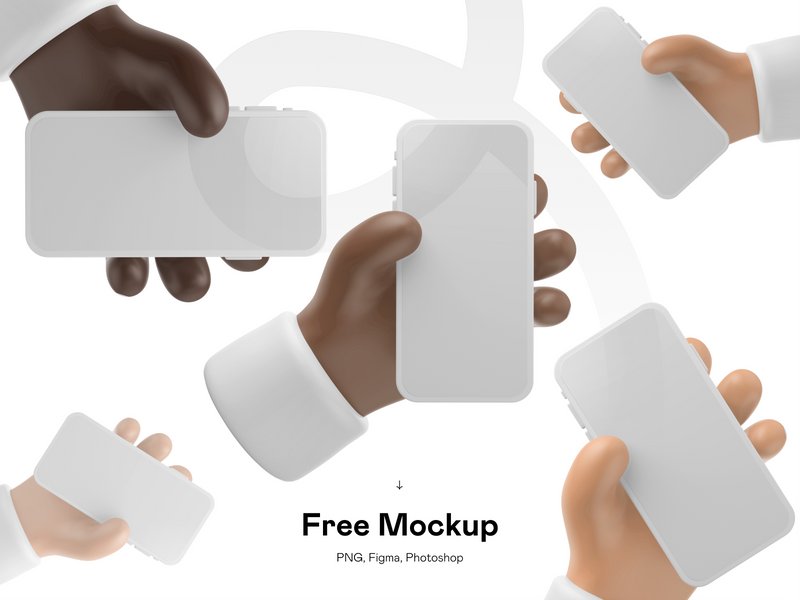 Free 3D cartoon style mockup of iPhone 12 held in a set of diverse hands designed by Hüseyin. Available to download for both Figma and Photoshop, you can edit colors and play with shadows. These 4K illustrations are perfect for your websites and presentations. You can also check out our article if you need more free illustrations for websites.
15. Free iPhone 12 in Hand Mockup PSD Template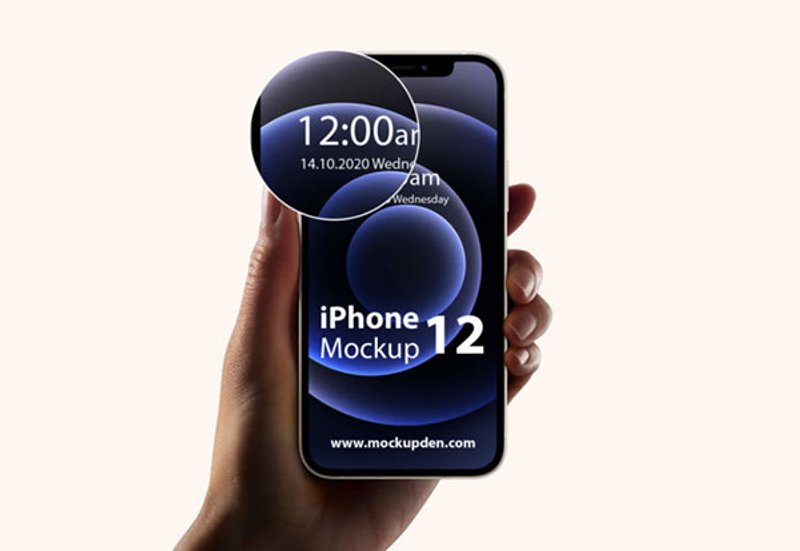 Showing a product design in a hand view gives more lively feel to the product and therefore we have selected this iPhone 12 mockup by Mockup Den. Available for free download in PSD format.
16. iPhone 12 Free Photoshop Mockup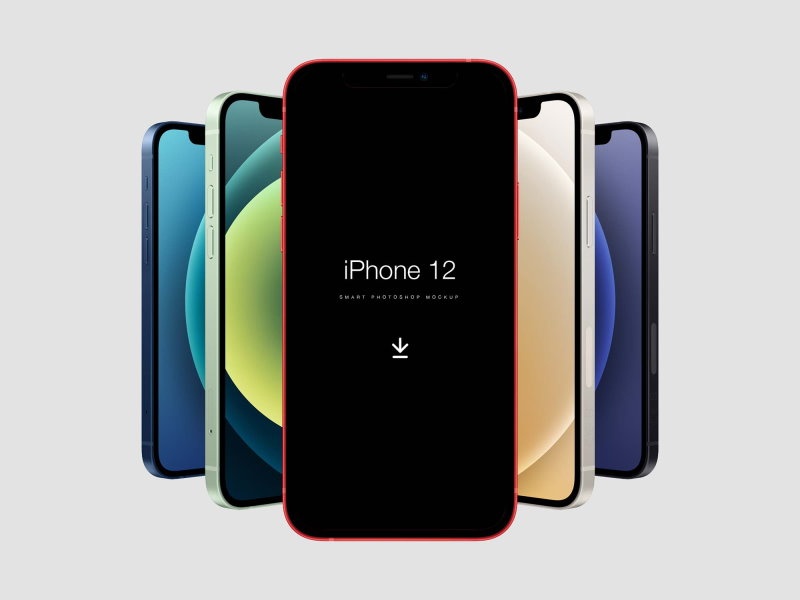 Free iPhone 12 mockup created and shared by Best Free Mobile Phone Mockups. It's a high-resolution mockup in all 5 colors available in PSD format, easy to edit via smart objects. Set a realistic scene for your product presentation and, showcase your app design with these mockups.
17. Free High Resolution iPhone 12 Pro Mockup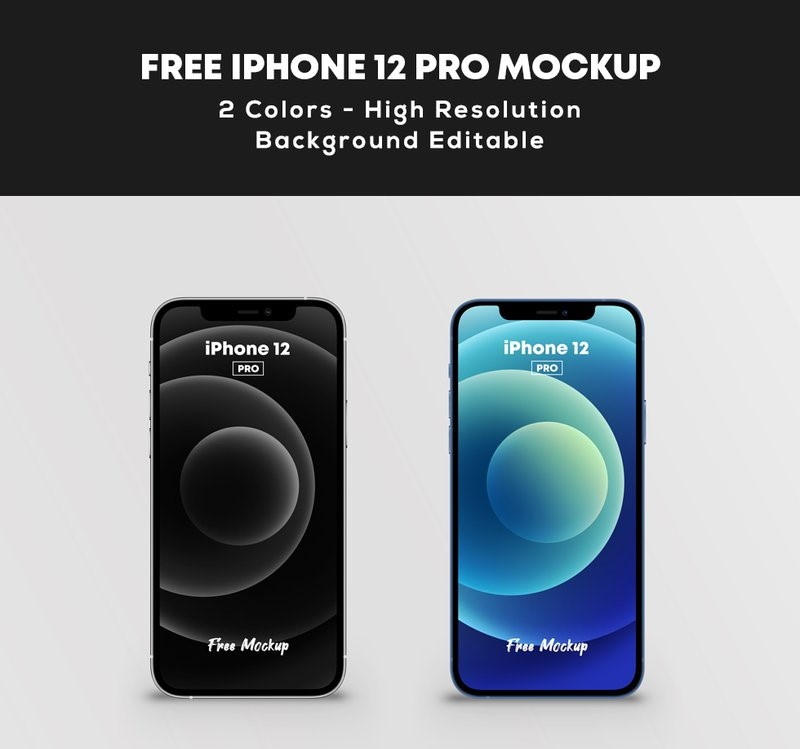 Another free realistic iPhone 12 PSD mockup with editable background courtesy of PixelsDesign. It showcases the front view of iPhones in silver and blue colors. You can add your own artwork to it with just a few clicks in Photoshop.
18. Free iPhone 12 Mockup in 5 Colors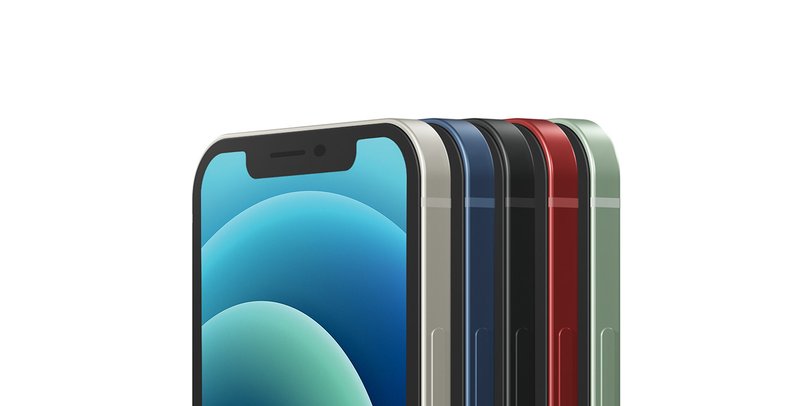 This free minimalist mockup set by Industi comes with 3 mockup scenes with different views – front, side and perspective and includes devices in all 5 colors.
19. Free iPhone 12 Mockup PSD Template
A free PSD mockup template for iPhone 12 in isometric view designed by Daniel Nguyen.
20. Free iPhone 12 Pro App Presentation Mockup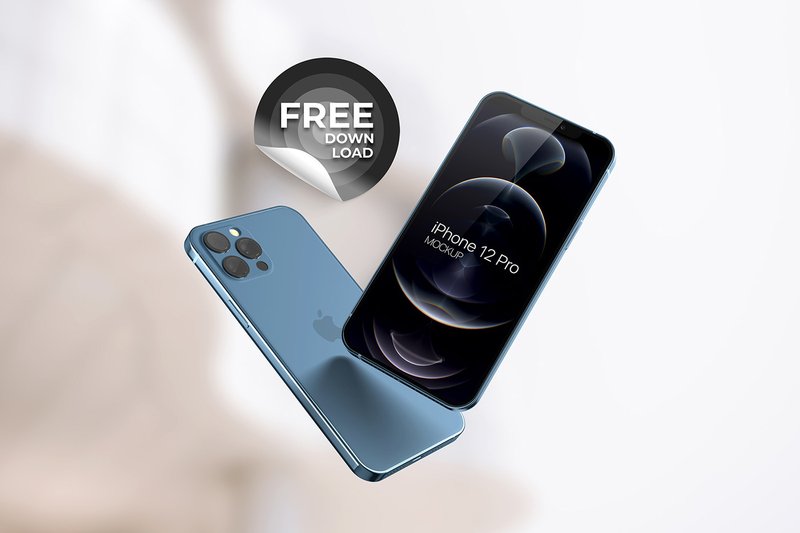 Free for commercial use mockup of floating iPhone 12 Pro by Leon Design. This is a free version, you can also get the full version that includes 10 professional scene mockups and 2 isometric mockups.
Bonus: Premium iPhone 12 Mockups
We have also included as a bonus resource, some premium mockups for iPhone 12 to give you more options and styles to choose from. These items bundle together premade mockup scenes as well as devices in different arrangements and views at an affordable pricing. In case, you could not find a high-quality free mockup in the above section, you can explore these premium items. Links to items below are affiliate.
1. iPhone 12 Pro Clay Mockup Set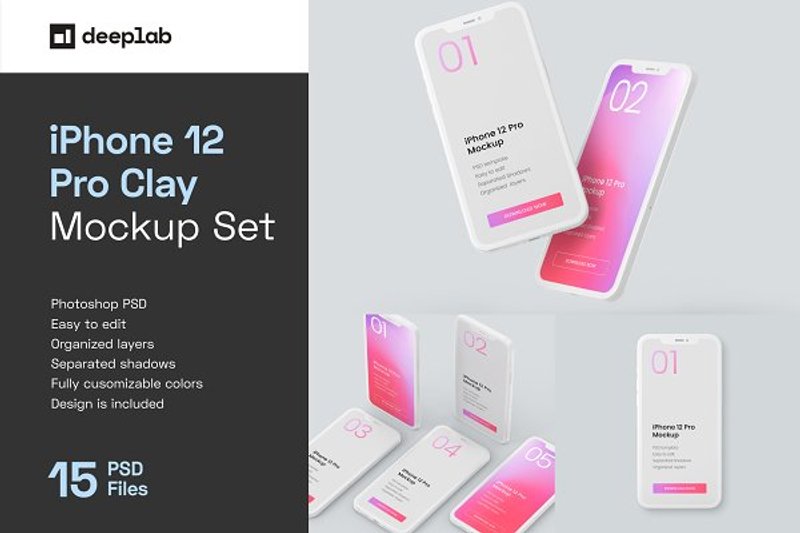 This is a set of polished clay iPhone 12 Pro mockup bundle made in white color to instill a sense of sophistication. It contains 15 different arrangements and perspective angles for showcasing your app and product design. Made by Deeplab and available as high resolution PSD template.
2. iPhone 12 Pro Max PSD Mock-ups with Backgrounds
This premium iPhone 12 Pro Max PSD mockup set presents you with 10 scenes with both portrait and landscape phone poses and easy controls over screen content. The spacious desk backgrounds allow for more items and text placement.
3. 5K Apple iPhone 12 Pro Max Clay Mockup
Super high 5k resolution iPhone 12 Pro Max clay mockups by Mockupdaddy. Includes 9 PSD mockup templates with front, floating, isometric, and perspective views. You can easily add gradients, change color on devices and background.
4. Hand Mockups iPhone 12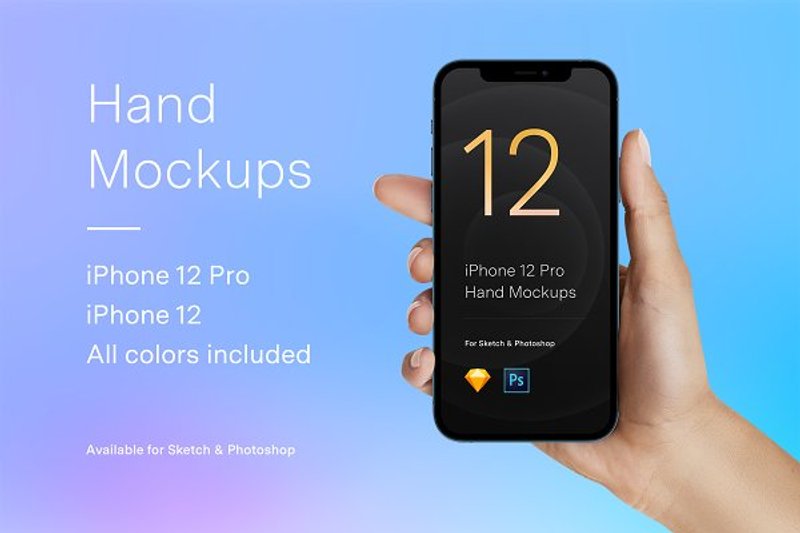 Pierre Borodin has designed these hand mockups of iPhone 12 and iPhone 12 Pro in all colors with transparent background so you can easily add your own background. Includes two female hands holding the phones. These customizable templates are compatible with both Photoshop and Sketch.
5. 100+ iPhone 12 Mockup Bundle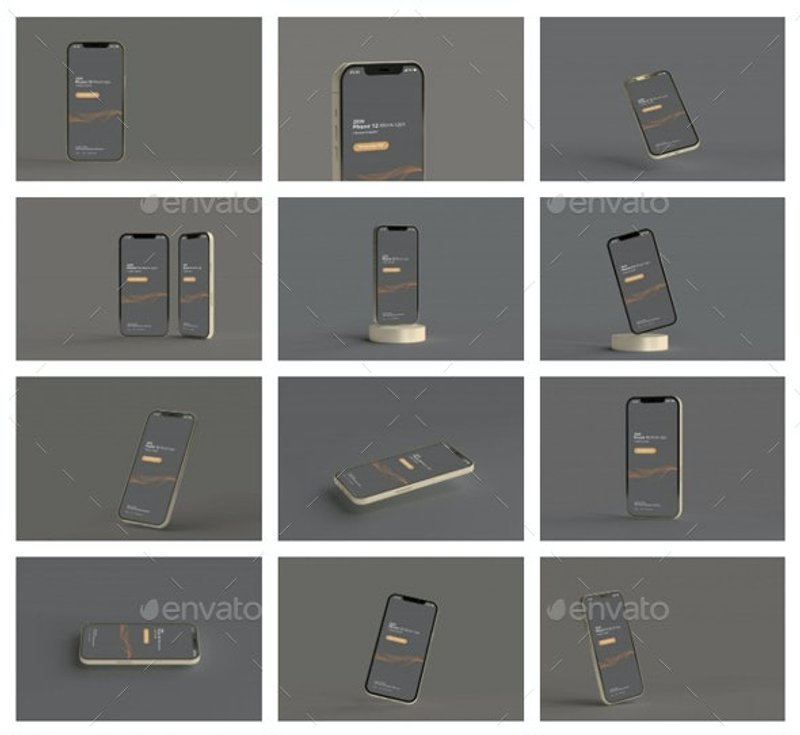 This is a huge bundle of over 100 iPhone 12 mockup scenes rendered in high resolution. These mockups work with both light and dark color designs and include a variety of layouts to choose from such as phone and book mockup, orthographic view mockup, phone with business card mockups and many more.
6. iPhone 12 Pro Max Layered PSD Mock-ups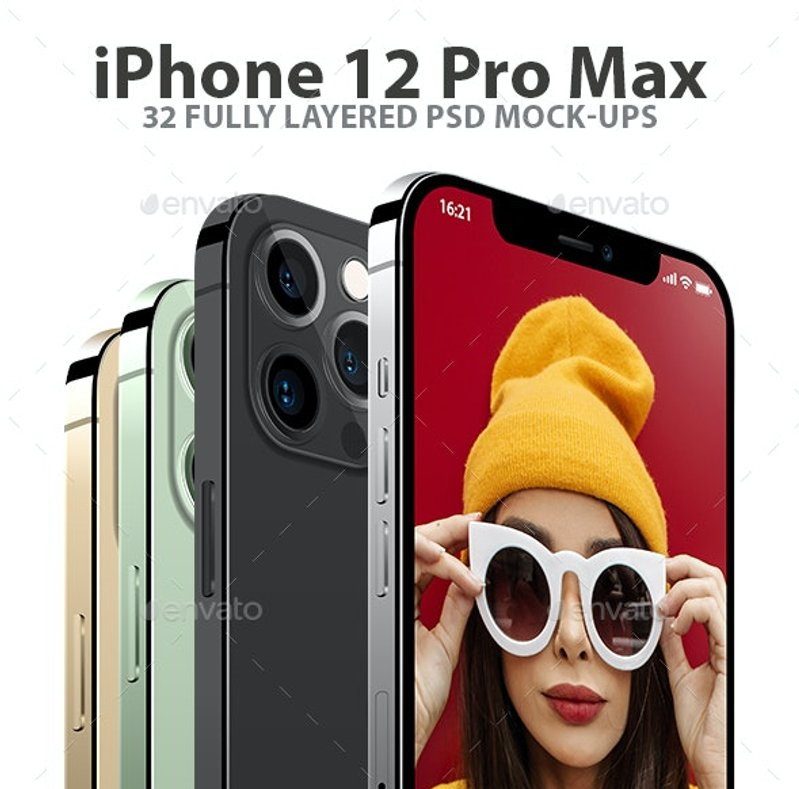 Fully layered and scalable iPhone 12 Pro Max mock-up PSDs with resizable vector shapes and easy to edit smart objects. Available in 4 colors and 8 different phone orientations.
7. Customizable iPhone 12 Mockups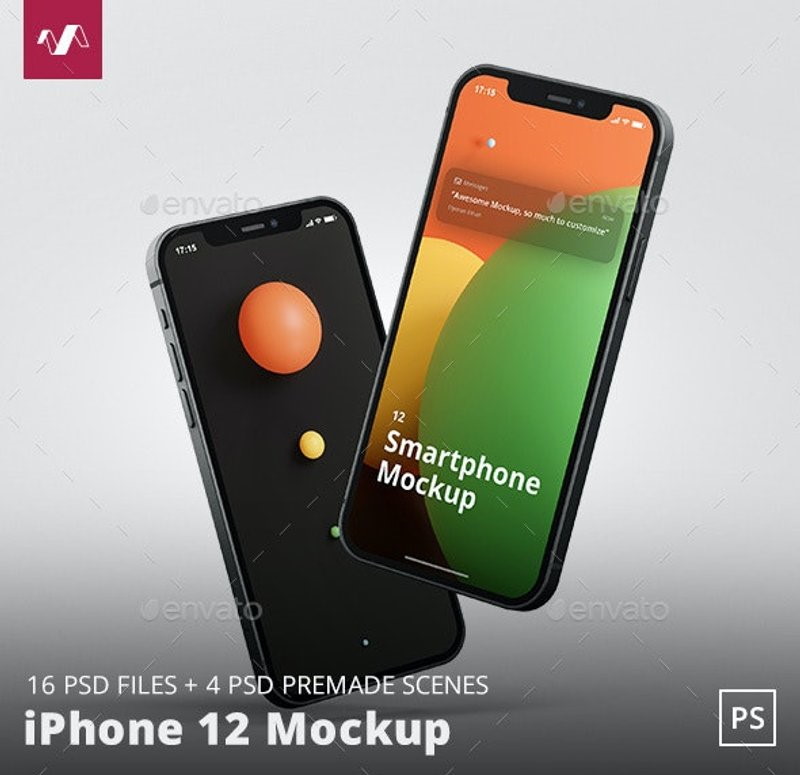 Fully customizable iPhone 12 mockup bundle with 16 PSD phone mockups in various views and angles and 4 PSD premade scenes. Every detail like device color, shadow, reflection, and ambient shadow strength is editable. A mono color option is also included for a minimalistic look.
Conclusion
All the four new Apple iPhones feature Super Retina XDR display and Ceramic Shield front cover (You can read here and here for detailed tech specs). These iPhones visually differ in their size, cameras on the back and colors. While the iPhone 12 and iPhone 12 Mini come in 5 finishes – Black, white, red, blue, and green, iPhone 12 Pro and iPhone 12 Pro Max come in 4 colors – Pacific Blue, Gold, Silver and Graphite.
As a designer, this means that if you are still using the earlier models of iPhone for displaying your designs, then you would want to start using these new iPhone 12 mockups for all your new designs. Make sure to bookmark this page as these mockup PSDs and vectors presented in this post will be a great addition to your marketing tool-set.
Do you like our collection of iPhone 12 mockup templates? If we missed mentioning any other great free iPhone 12 mockup then please add them in comments. Do also share this post with your fellow designers and spread the word.
You may also like: