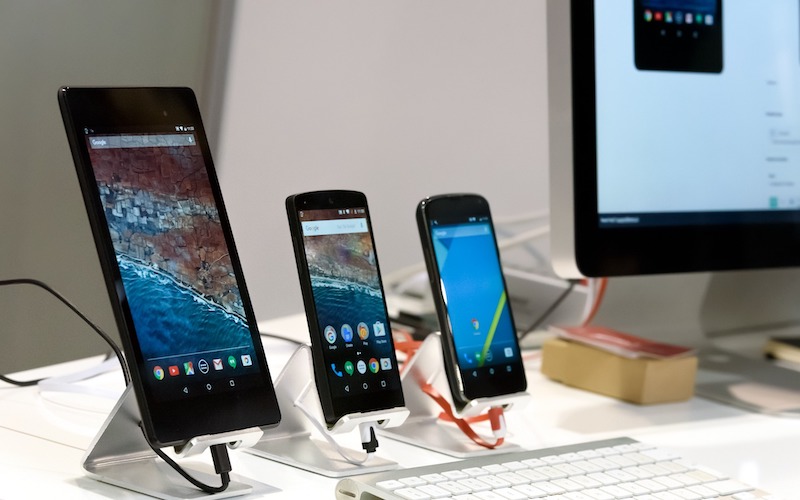 People enjoy using mobile apps for daily activities, including banking, entertainment, and shopping. However, they are also picky and don't forgive a glitchy, slow, or difficult-to-use app — they will likely uninstall it and download more practical mobile solutions.
Statista 2022 survey reveals that 38 percent of users delete mobile apps due to poor user experience. Users' demand for high-quality apps makes mobile testing vital. According to the Research and Markets report, the mobile app testing solution market is anticipated to increase by $ 6.71 billion between 2022 and 2026. It is expanding at a CAGR of 14.2% throughout the forecast period.
There are numerous options for mobile application testing, and the selection of tools expands daily. Knowing which ones are worthwhile is challenging but rewarding. Efficient mobile app testing tools ensure that your app has the usability, performance, and aesthetics needed to leave a positive impression on consumers.
This post will explain what mobile testing tools are and their importance, reveal the selection criteria for choosing suitable instruments, and provide you with the top examples of the solutions that help you ensure the high quality of your mobile app. So, let's dive into it.
Why Use Mobile Testing Tools
Mobile testing tools help developers and testers evaluate apps on various mobile platforms, operating systems, and network configurations. They enable different testing options, including functional, performance, compatibility, and security testing. The tools ensure that mobile apps are of a high standard, meet end-user expectations, and offer a satisfying user experience.
A software development company uses tools for testing mobile applications to automate the testing procedure, enabling testers to work more efficiently and find problems and defects that could negatively affect end users' experiences. They enhance teamwork and communication while ensuring accurate, dependable, and thorough testing outcomes.
How to Choose the Best Tools for Mobile Testing
First and foremost, the user satisfaction and review scores for mobile app testing tools should be high. The next step is to identify the fundamental requirements for any mobile app testing tool and assess how well each performs compared to the others. The selection criteria for this article are summarized below.
User interface (UI). The usability and general success of the mobile app are directly impacted by the user interface (UI), which determines how simple or complex it is for the user to interact with the mobile app testing solutions. Therefore, tools that faithfully imitate the user interface enable finding problems or flaws before deploying the app.
Testing depth. It has a direct impact on the process' effectiveness and quality. A tool with comprehensive testing capabilities can find a broader range of problems and faults, ensuring that the application fulfills the end-user expectations. It also impacts the level of risk, ensuring that serious issues are found before the app is made available.
Usability. It determines the tool's effectiveness and efficiency. Simple-to-use solutions can save testers time and effort, resulting in faster and more accurate results. Usability also affects the validity and dependability of testing.
Integrations. It influences the functionality and interoperability of the tool. Integration with other programs and resources like bug tracking, continuous integration, and automation tools streamlines the testing process. It also increases the precision and dependability of test results.
Five Best Mobile Application Testing Tools: An Overview
The top use cases for each mobile application testing tool are highlighted, along with some standout features and screenshots that provide an overview of the user experience.
1. Kobiton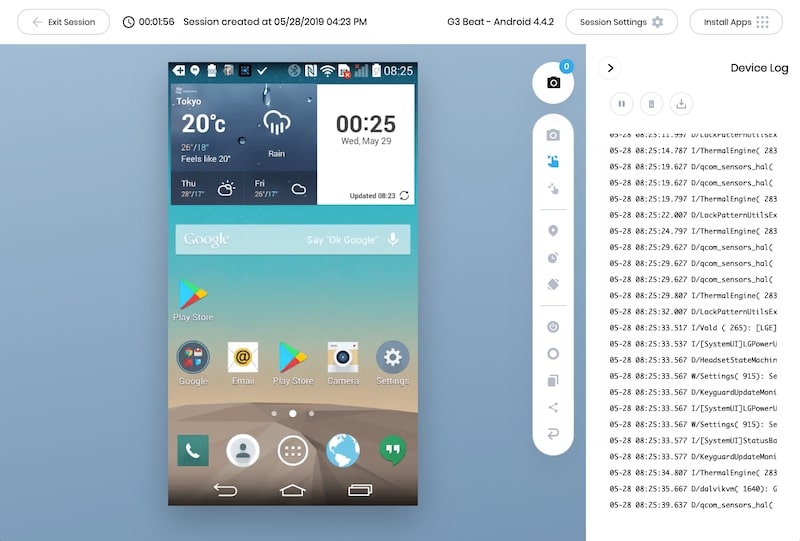 Kobiton is a top testing platform for mobile-first enterprise applications. It is effective for both quick manual and automated testing. Its scriptless solution makes running functional, performance, and visual tests simple and fast.
Testing your app on various devices is the most superb method to simulate the user experience accurately. To test every mobile device, let alone enough test phones take significant financial and time investments. Kobiton enables you to execute tests using a farm of more than 350 real iOS and Android devices. Jira and the major CI/CD platforms are integrated with Kobiton.
2. BrowserStack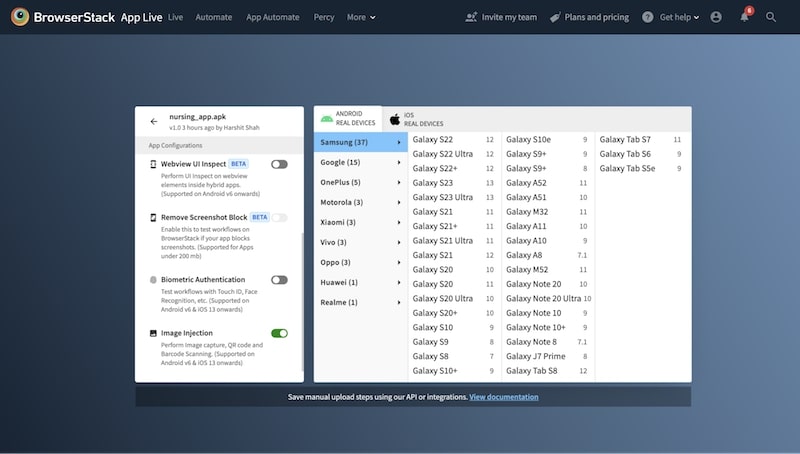 It's challenging to beat BrowserStack for testing your app on various real devices. It is a top tool for testing across more than 3000 actual devices and browsers. Over two million tests are executed daily across 15 global data centers by the robust cloud-based technology. The two most well-liked integrations for BrowserStack are Jenkins and Selenium.
App Live and App Automate testing for mobile apps are available from BrowserStack. App Live enables you to engage with a remote device like you would with one in your hand. The program may be used in actual situations, and you can check and fix bugs. With App Automate, you can run tests simultaneously on thousands of devices, accelerating your test cycles.
3. Apptim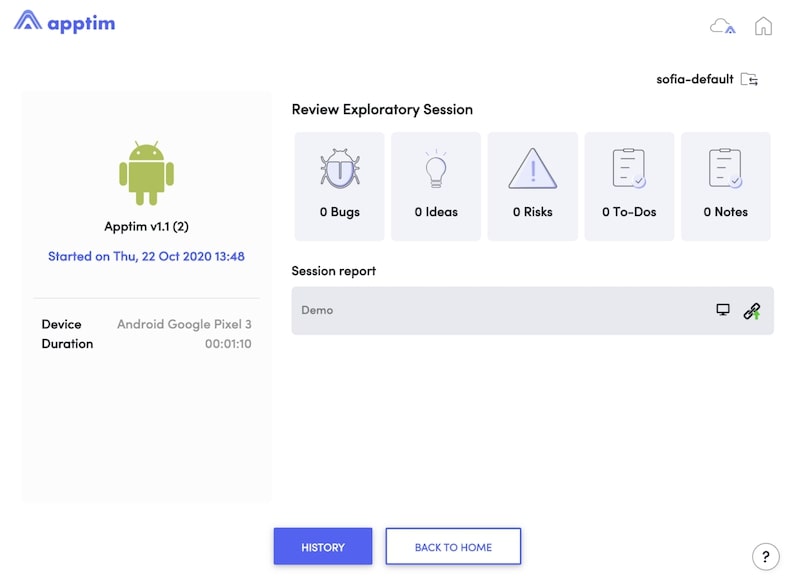 It is the most effective tool for CI/CD to validate the performance of mobile apps. With Apptim, you can evaluate the performance of iOS and Android apps while using actual hardware. This solution allows you to compile detailed statistics on your app's render time, power consumption, resource usage, crashes, issues, and more and distribute the results to your team's private workspace.
Changing the app's code or installing large software development kits that may impact performance is occasionally necessary to test apps on real devices rather than emulators. With Apptim, you can use your app immediately without making significant adjustments. In addition, because Apptim and Jira are integrated, you can post and monitor issues you uncover in your project management software.
4. Appium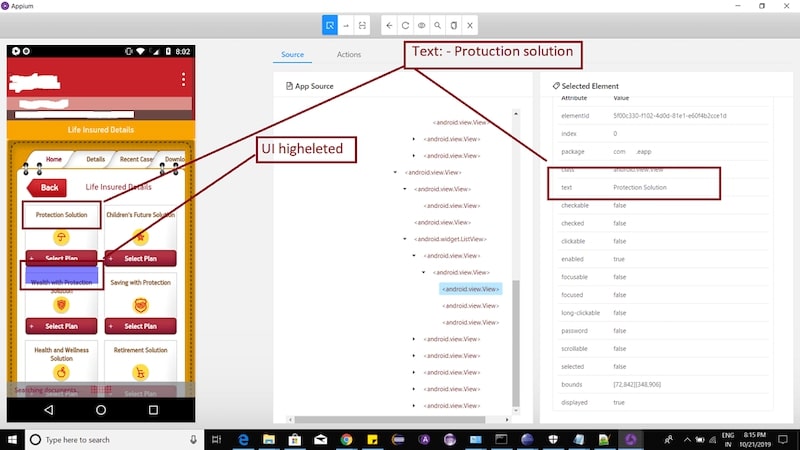 It is the highest-performing open-source framework for Windows, iOS, and Android apps. Appium is an open-source framework for automating native, mobile web, and hybrid applications for iOS, Android, and desktop, as opposed to a platform for testing mobile apps like most others on this list. It is a well-liked technique for automating mobile app testing because of its adaptability and scalability.
Appium offers cross-platform compatibility that enables running the same tests on many systems. The tester can accomplish this without changing or recompiling the software being tested. Additionally, it works with emulators and real-device testing. With an integrated UI Automator for practical analysis and debugging, Appium can produce comprehensive information logs and reports.
5. Perfecto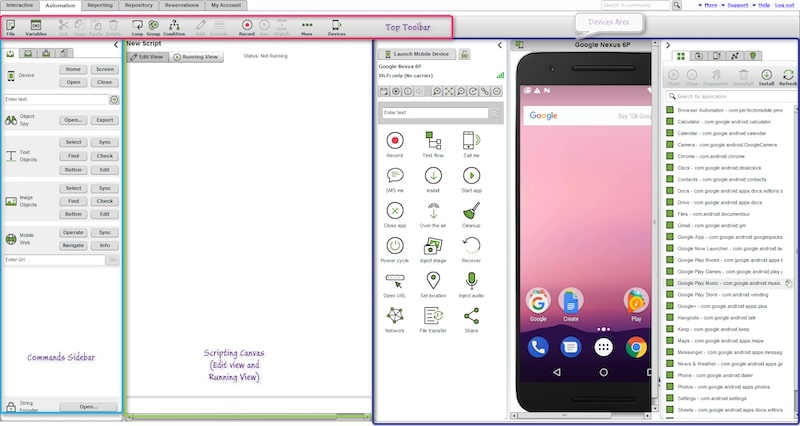 With scriptless self-healing features, Perfecto is a top cloud-based continuous testing solution. Perfecto enables you to automate web and mobile app testing with code-based and code-free alternatives. Given that it provides thorough information from dashboards, heatmaps, videos, images, and crash logs across various devices.
Perfecto is among the best tools for finding every possible flaw. Its self-healing system automatically modifies the testing flow so that you can continue testing without taking the time to modify the test script. Its strong integration list includes test automation frameworks, continuous integration tools, and integrated development environments (IDEs).
Final Words
Selecting the appropriate mobile app testing tool is vital to ensure the functionality and quality of your mobile apps. Remember that the mobile automation testing solution you choose will ultimately depend on your specific demands and requirements. Before selecting a tool, don't forget to evaluate its user interface, depth of testing, usability, and software integrations.
You may also like: Why Choose pCloudy for Mobile App Testing?
Do you employ any of these resources for testing mobile apps already? Did you find what you needed when seeking an alternative for the tool you were using? If you are a newbie, you can read the following articles to help you understand software testing better.